Never miss a bite! Sign up here to receive new recipes and reviews straight to your inbox.
Disclosure: This is a sponsored post by Turbo Tint Delray Beach. All service claims and images have been provided by the sponsor. All opinions stated in this blog are 100% my own. Use the code Shaina20 when booking your service to receive 20% off.
Commercial and Residential Tinting Offered at Turbo Tint Delray Beach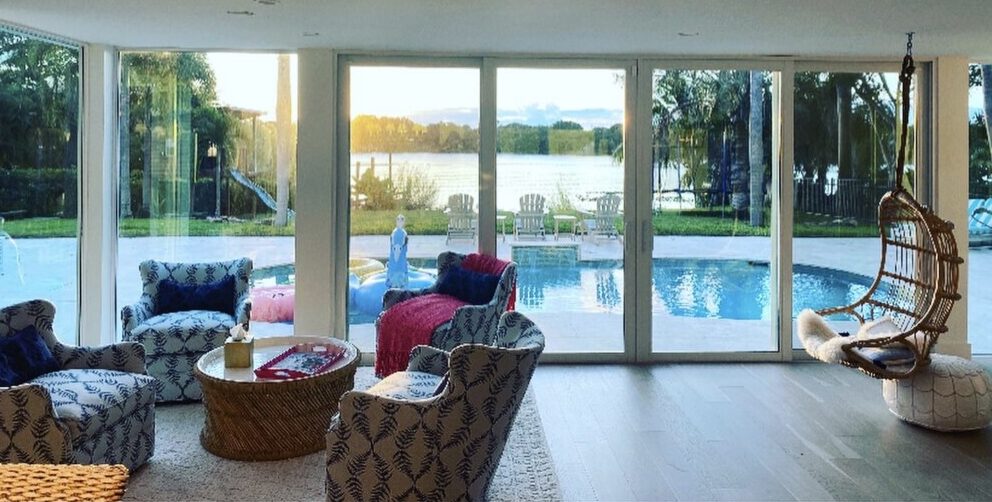 Turbo Tint Delray Beach offers more than just automotive window tinting. Commercial and residential tinting is available as well, and can be a total game changer when it comes to energy efficiency, increased privacy and enhanced style.
Architectural tinting has a whole host of benefits. The high-quality window tint film that Turbo Tint uses deflects the sun's rays to keep summer heat out and winter heat in, which ultimately helps to reduce utility bills all year long. Lower bills and higher comfort? Sounds like a win-win situation to me!
Turbo Tint's best selling film is clear, so it won't have any darkening affect on natural light, but still keeps out 86% of Infrared Radiation heat and 99% of UV rays.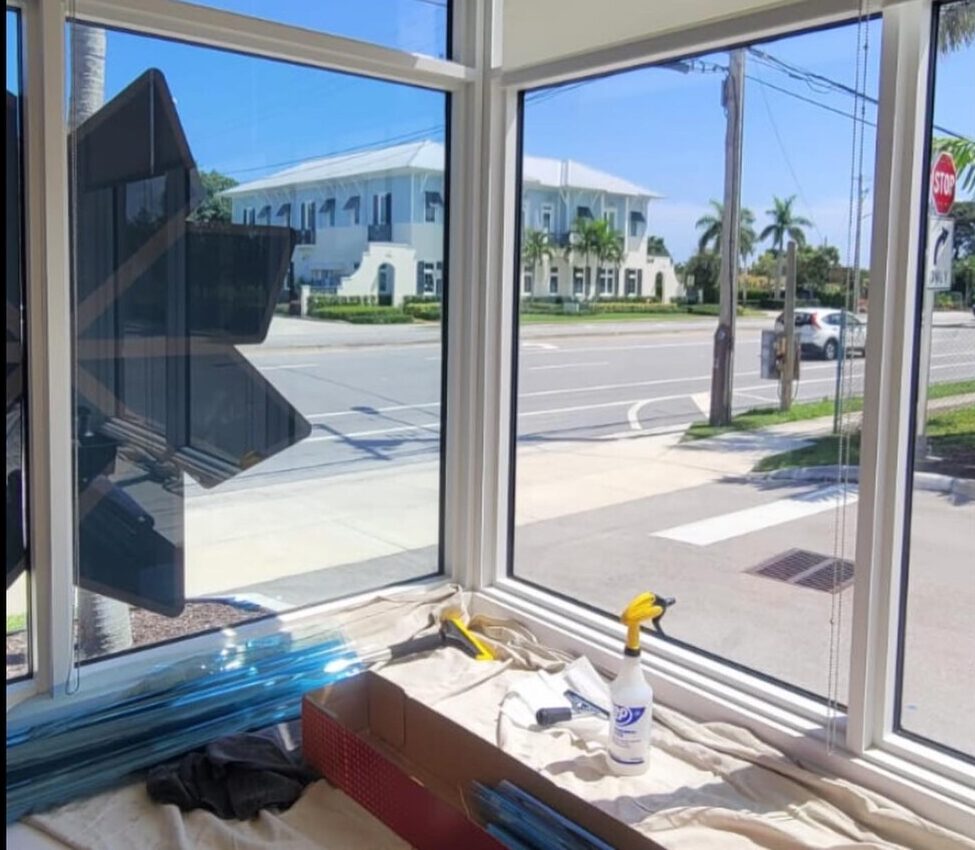 Like automotive tinting, both commercial and residential tinting reduce heat, glare and UV rays and increase daytime privacy. So what makes this architectural tint film different? For residential, the tint is much lighter than automotive and has higher benefits. For commercial, there is a much wider selection of materials available than for automotive and residential, to ensure that whatever your building needs, Turbo Tint can make it happen.
Benefits of Commercial and Residential Tinting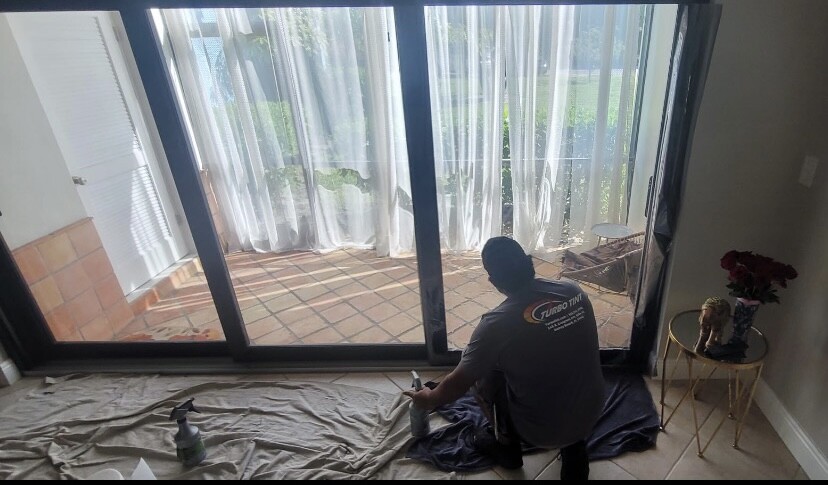 Sure, you can cover windows with blinds, shades and curtains — but these only work to keep out the heat and glare to a certain extent, and they don't do much to keep harmful UV rays from penetrating into your home or building. Architectural tinting is a much more efficient and economical choice.
As a homeowner or owner of a building, energy bills are always a top concern. The fact that tinting can result in significant savings is one of the main reasons people choose to tint. With tinting, a large majority of sunlight and heat are blocked from entering the interior, so rooms can stay cooler and there is less of a need to run the air conditioning as frequently.
Here are some more benefits of having Turbo Tint Delray Beach outfit your home or office with architectural tinting:
Window films are easy to clean, and easy to change as needed.
The film replicates the stylish look and privacy of etched glass, but does not replicate the expensive price tag.
Tinting evens out hot spots in the home, lowers cooling costs and reduces energy consumption, and can improve the energy efficiency of older windows too.
Reduces up to 91% of glare to enhance indoor living, and provide a better working environment without as much computer screen glare.
Decreases the chance of items within your home fading or becoming damaged over time due to sun exposure. Tinting blocks 99% of UV rays, which can protect various fabrics, furnishings, artwork and wood flooring.
The film is thick, heavy-duty polyester with a strong adhesive bond that provides a clear, invisible, shatterproof barrier to reduce risk of accidents and storm damage and can also make it harder for intruders to enter.
Schedule Your Commercial and Residential Tinting with Turbo Tint Delray Beach

Turbo Tint Delray Beach is located at 145 S. Congress Avenue, Suite A1, in Delray Beach. Hours of operation are Monday through Friday from 9am-6pm, and Saturday from 9am-1pm. Visit the website to easily book your appointment, and make sure to use the code Shaina20 to receive 20% off any service or product!