Never miss a bite! Sign up here to receive new recipes and reviews straight to your inbox.
Disclosure: This post is sponsored by Nourish Bowls in conjunction with a social media campaign through Sunday Supper LLC. All opinions are my own. Photos have been provided by the sponsor.
There are no excuses not to sit down to a healthy, veggie-packed meal when you have Mann's Nourish Bowls ready to go in your fridge!

I'll be honest with you guys — I very rarely cook dinner at home. With media dinners, culinary events and my restaurant clients' events almost every night, I never really have to. And the nights when I do get to relax at home, the last thing I want to do is slave away in the kitchen preparing some elaborate meal — for myself. I love putting together appetizers and other goodies to bring to dinner parties and get-togethers, but cooking for one? Not as exciting.
When I do eat at home, I crave all the healthy and nutritious foods. Big bowls of vegetables call my name. I want a healthy, home-cooked meal, without having to do the home-cooking. Thanks to the Sunday Supper Movement, I learned about Mann's Nourish Bowls — a single-serve meal with fresh ingredients, mostly veggies, that's ready in just 3-4 minutes. Each bowl has vegetables, a grain and sauce, making it a healthy vegetarian alternative for breakfast, lunch or dinner. Just combine all of the ingredients, throw it in the microwave and dinner is ready! There are five different varieties of Nourish Bowls, all between 220-420 calories and 6-11 grams of protein, and all with distinctly different flavors and ingredients. Bowls include Smokehouse Brussels, Sesame Sriracha, Monterey Risotto, Southwest Chipotle and Cauli-Rice Curry.  You could have a different healthy meal every night during the week (and then let yourself indulge on the weekend as a treat for being so good!).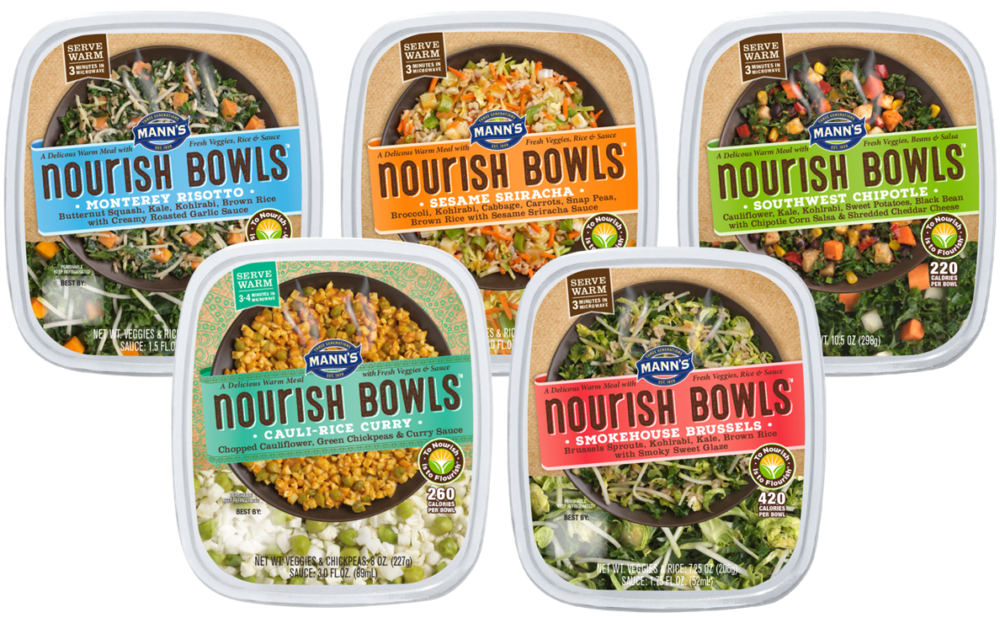 Mann's Nourish Bowls make living and cooking for the single-life much more tolerable. It eliminates the need to go grocery shopping — which, let's be honest, is kind of a waste of time when you don't eat at home every day. Food goes bad, and I hate wasting the beautiful, fresh local produce we have here in Florida. I would love to spend my Saturday afternoons browsing the Farmer's Markets and buy all the fruits and veggies, or subscribe to one of the amazing CSAs from one of our local farms, but I'm always afraid things will go bad before I have a chance to use them up. I also really don't enjoy eating the same thing night after night, so I tend to make sure I'm only making enough of something for one person, for one meal. Which, although it doesn't sound too hard, it really is! Having a variety of Mann's Nourish Bowls in my fridge for easy-meal-making allows me to feel good about my meals at home. They're healthy, packed with veggies and a good amount of protein and fiber and there's no waste!
I also find that you can switch things up by utilizing the ingredients in Mann's Nourish Bowls to make your own versions! For example, adding extra protein or even piling on more veggies! To the Cauli-rice Curry, which includes chopped cauliflower, green chickpeas and curry sauce, I added more greens by mixing in sauteed spinach. It only added 2-3 more minutes to the total cook time — and bulked up my dinner with more protein and other nutrients.
Being able to whip up dinner in under 5 minutes seriously hits home for me and makes me smile to no end. In a world full of food and wine tastings and ten-course media dinners, every so often, a healthy dinner at home is much needed.
By now, you're probably wishing you could chow down on your own Nourish Bowl. Sunday Supper is giving you a chance to win a Nourish Bowl prize pack! Head over to the Sunday Supper Facebook Page on Sunday, January 22nd at 4pm for a live demonstration with Sunday Supper founder, Family Foodie. She will be making one of her famous breakfast bowls using Nourish Bowls. At the end of the video, she will select a winner from the comment section. So make sure to tune in and leave lots of comments!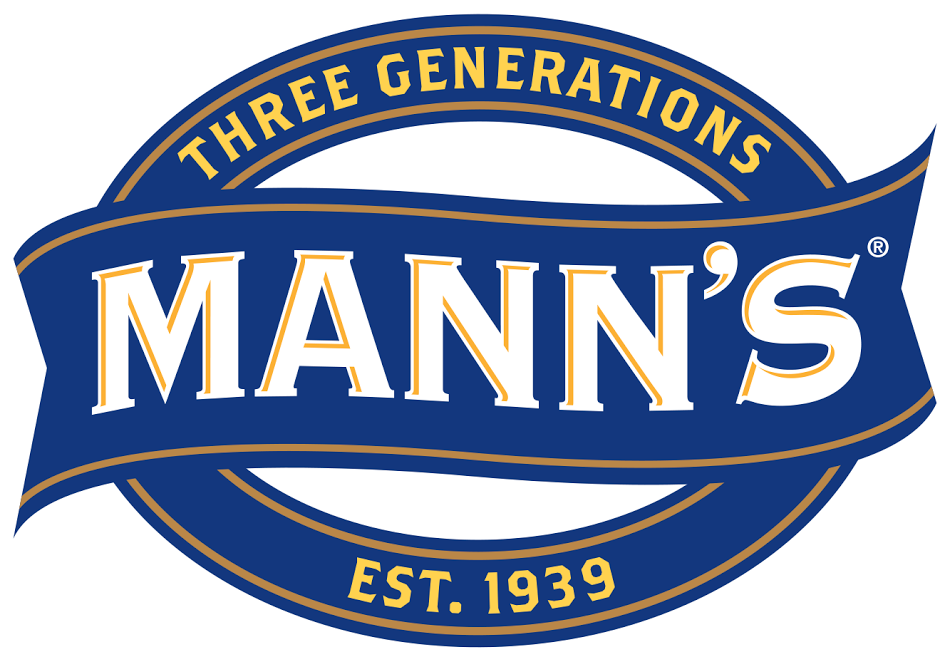 Want to learn more about Mann's Nourish Bowls? Check out their website, and follow on Facebook, Twitter, Instagram, Pinterest and YouTube.
And be sure to check out the rest of the Sunday Sunday Tastemaker's posts today too!
Nourish Bowls
Plus meet Gina Nucci, aka Gina Broccolini, one of the third generation family owners of Mann Packing – the creators of Nourish Bowls – in a Sunday Supper Movement Interview

Join the #SundaySupper conversation on twitter on Sunday! We tweet throughout the day and share recipes from all over the world. Our weekly chat starts at 7:00 pm ET. Follow the #SundaySupper hashtag and remember to include it in your tweets to join in the chat. To get more great Sunday Supper Recipes, visit our website or check out our Pinterest board. Would you like to join the Sunday Supper Movement? It's easy. You can sign up by clicking here: Sunday Supper Movement.