Never miss a bite! Sign up here to receive new recipes and reviews straight to your inbox.
I went to my very first food blogging conference not long after I started this little ol' blog back in December of 2011. Ever since that first experience, I fell in love with the notion of going to these conferences — gathering together for a weekend with like-minded people, making new friends and sharing stories, being able to ask questions and get advice from seasoned vets and leaving with more motivation to continue on this blogging journey then ever before. There are so many different organizations that put on conferences all over the country throughout the year, and it's hard to pick and choose which ones to attend. If you're racking your brain trying to figure out the best one to attend this summer, look no further than the Food and Wine Conference, held in Orlando, FL from July 17-19th.

First of all, it's a smallish conference, making it easier to mingle with other bloggers and really get the most out of the incredible sessions and panels all weekend long. We all get to stay in the same hotel where the conference is held — the gorgeous and extremely accommodating Rosen Shingle Creek, where food is one of the most important parts of the resort's amenities. You'll get a chance to try signature dishes from all of the hotel's restaurants during the "Taste of Rosen Shingle Creek" dinner event the first night of the conference. Last year, I made sure to get to the resort early in the day on Friday so I had a chance to lounge by the pool and take in the sunshine. I ended up bumping into a few other bloggers I knew through Sunday Supper and we had a chance to get to know one another before the festivities began.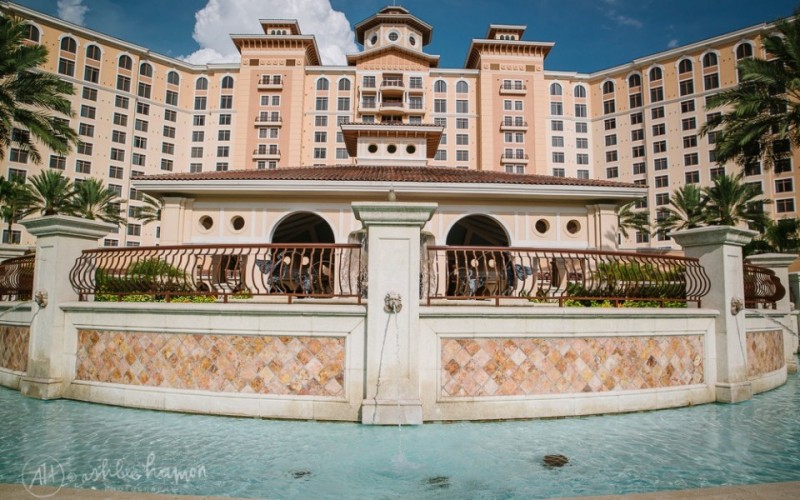 One of the best parts about these conferences is finally meeting the bloggers you feel you know so well — albeit through the Internet — in person and making real connections with everyone. Some of us would probably say our blogging friends are our best friends — after all, no one else understands this crazy world we live/work in.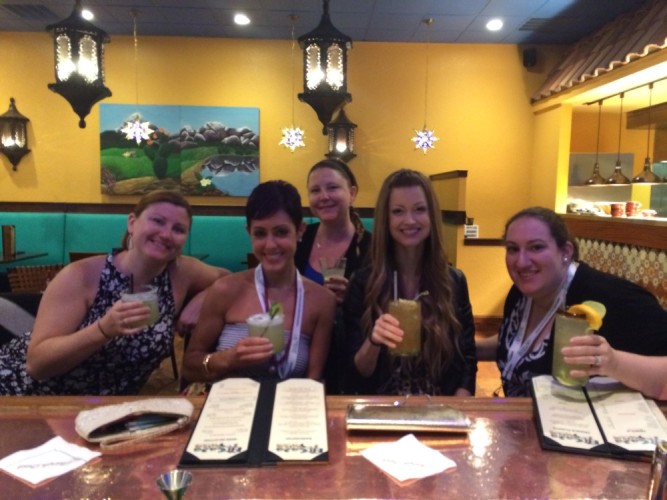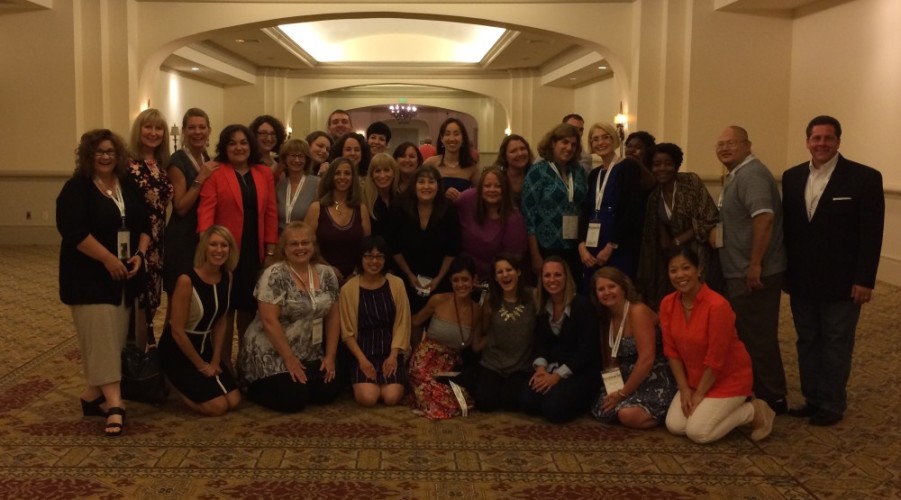 Not only do we have the incredible amenities from Rosen Shingle Creek to look forward to, but the Food and Wine Conference sponsors are providing some seriously awesome events for us. We've got fun things planned with Dixie Crystals, Duda Farms, Fields Auto, Idaho Potatoes, Wisconsin Cheese, Certified Angus Beef and much more. Not to mention, we also have a killer lineup of speakers that will blow your mind! The Saturday sessions span a huge variety of topics: balancing the blog and family life, the ins and outs of blogging as a business, how to become a social media rockstar, working with brands, etc. Sunday will be more hands-on with workshops covering food writing, SEO, photography and styling, social media platforms, WordPress and more.
I am incredibly excited for this summer's conference — I'm a brand ambassador and on the conference committee. We've been working diligently to make sure this year's event is even better than the previous two years. As much as I'm looking forward to spending time with all of the friends I made last year, I'm hoping to see many new faces. YOU should be one of them! You can even save $50 on your full 3-day conference ticket when you sign up using the promo code FWC15wizos.
Stay up to date on everything going on as we count down the days to this year's Food and Wine Conference. Follow Food and Wine Conference on Facebook, Twitter, Pinterest and Google+ and always use the hashtag #FWCon so you'll never be out of the loop. This is the easiest way for you to see all of our activity leading up to the conference, and makes it super simple for you to reply, re-tweet and re-share. The more social activity, the better! We want you to be part of the fun!
Don't forget — sign up NOW with promo code FWC15wizos and save $50 on your full 3-day conference ticket. You can also book hotel rooms using our discounted rate for the weekend, but hurry up — there are only a limited number of rooms and they are going fast!
PS- There are three recipe contests you can enter for a chance to win a ticket to the conference, plus other cool perks! Wisconsin Cheese, Idaho Potatoes and Certified Angus Beef® are sponsoring these great opportunities. Click on the links for more details on how to enter! Time is of the essence — the deadlines are quickly approaching!