Never miss a bite! Sign up here to receive new recipes and reviews straight to your inbox.
Is it seriously New Year's Eve? This time tomorrow it will be 2015. A new year. This past year has been a whirlwind. 2014 was incredible for this little blog of mine and I want to thank each and every one of you for being such a big part of it. You pinned, tweeted, shared, liked, commented and joined me every morning as I dished out new recipes and reviews — and you aren't sick of me! (At least, I hope not…)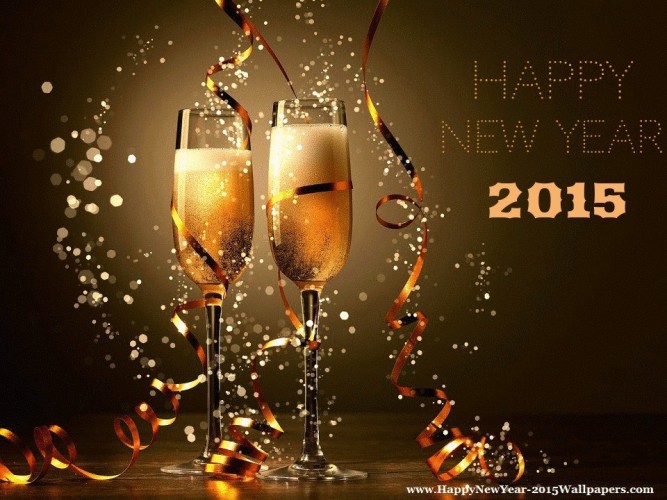 To show my appreciation, I made you sangria! Cranberry-Orange Moscato Sangria to be exact. It's pretty, it's festive, and it's nowhere near as sugary as most other cocktails. Everyone needs a good sangria during the holidays, especially for New Year's Eve! I'll let you have champagne at midnight, but only if you promise to start out the night with a glass of Cranberry-Orange Moscato Sangria!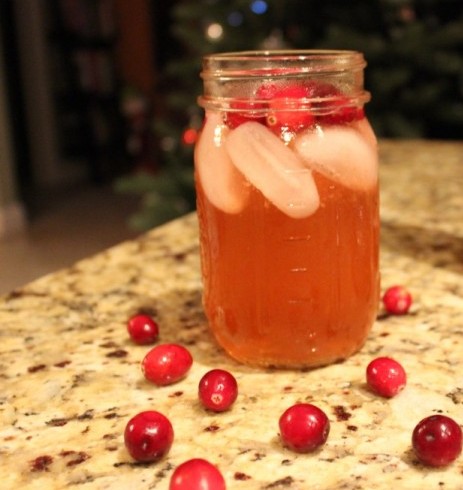 I used Cascade Ice Cranberry-Pomegranate zero-calorie flavored water, freshly squeezed juice from an orange, and my favorite sweet, sparkling wine — moscato. Cascade Ice Water is sodium free, caffeine free, gluten free, sugar free AND carb free. That's a lot of free.
I totally meant to add a slice of the orange into the drink, but after I squeezed out all the juice it just looked sad. So my cranberries looked a bit lonely, but at least they got to try Cranberry-Orange Moscato Sangria. And now it's your turn.
Whatever your plans are for tonight, be safe and have fun! HAPPY NEW YEAR!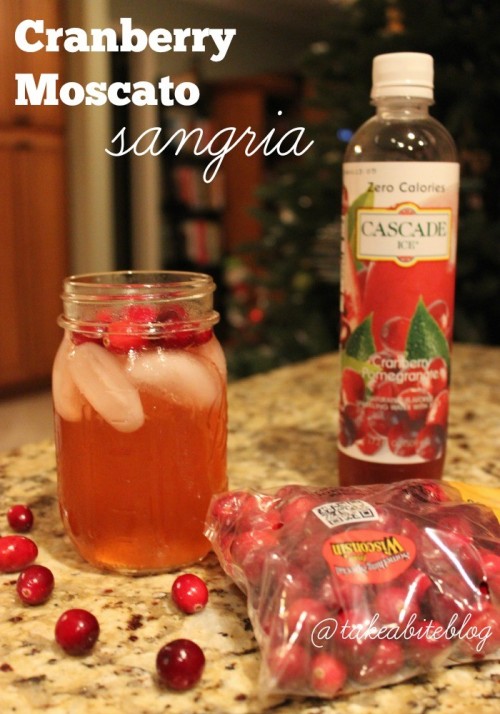 Cranberry-Orange Moscato Sangria
Author:
A festive, healthier drink for the holidays, this Cranberry-Orange Moscato is a mixture of zero-calorie flavored water, freshly squeezed orange juice and sweet, sparkling moscato wine.
Ingredients
1 cup Cascade Ice Cranberry-Pomegranate flavored water
1 cup moscato
juice of 1 orange
fresh cranberries
Instructions
Combine all ingredients in a mason jar*.
Screw on the lid and shake well.
Notes
*Use a cocktail shaker if you do not have a mason jar.
Disclaimer: This is not a sponsored post, but I did receive free product from Cascade Ice Water.