Never miss a bite! Sign up here to receive new recipes and reviews straight to your inbox.
Welcome to #VanillaWeek, hosted by Terri from Love and Confections! The #VanillaWeek bloggers have joined forces to bring you some delicious recipes, all featuring one main ingredient — Vanilla! We hope you join us throughout the week where we will be sharing vanilla recipes from breakfasts, drinks, desserts and even savory dishes! Also, don't forget to enter our big #VanillaWeek giveaway. Enter here!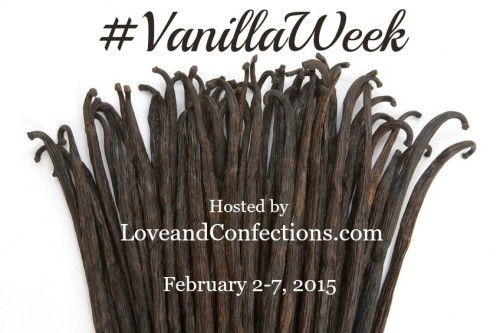 Adding pudding mix to a basic cookie recipe makes them super soft, chewy and pillow-y light. Cranberry & Pistachio Pudding Cookies will be your new favorite cookie in no time!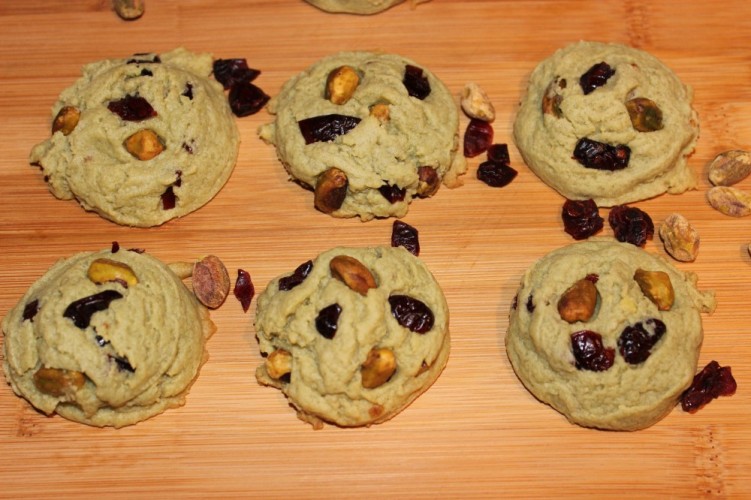 Yesterday's break from #VanillaWeek totally has me craving sweets. Valentine's Day will do that do you! I deem it the one day of the year where stuffing your face with chocolate is 100% okay and no one will judge you. Not that they ever should. Who can resist chocolate anyway? But I'm getting away from myself — we aren't celebrating chocolate this week, we're celebrating Vanilla! So I've steered clear of making you a chocolate dessert, because well, that is just contradictory now isn't it?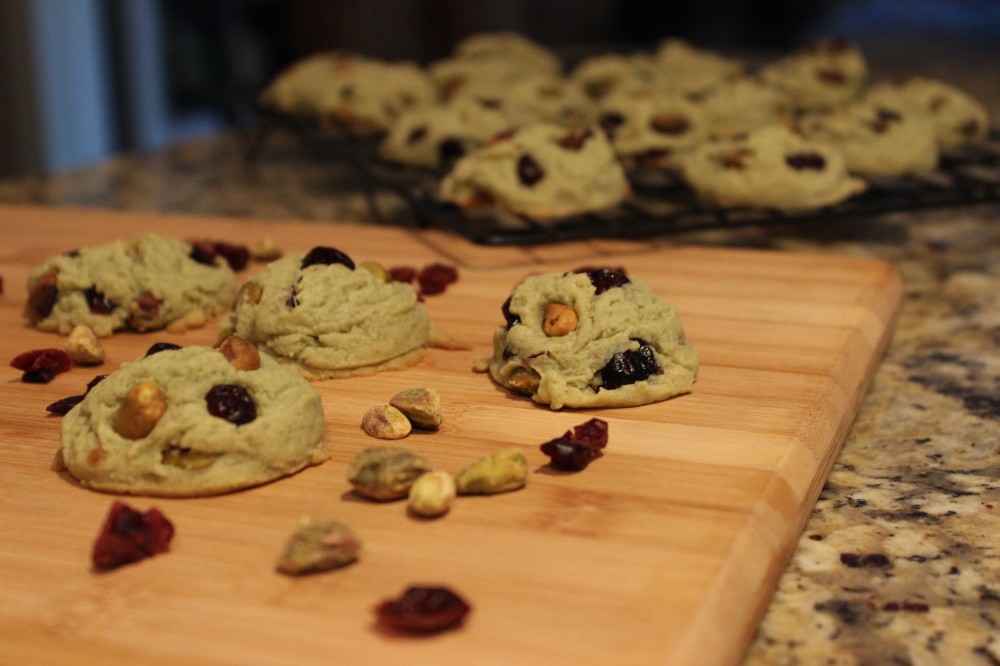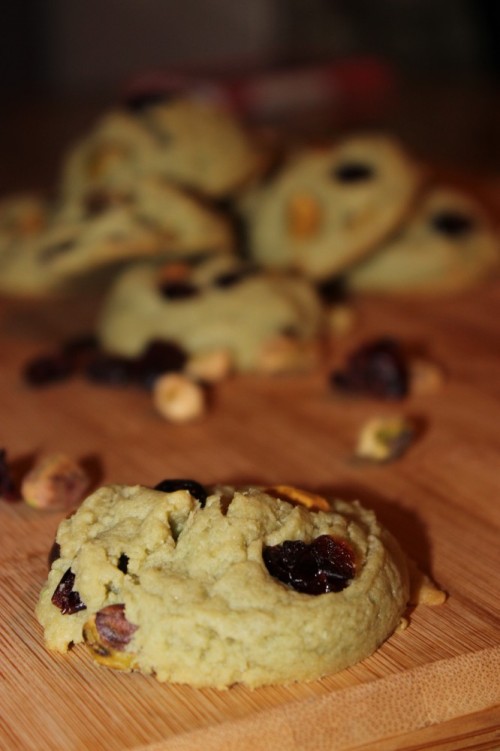 Vanilla adds so much depth of flavor to a variety of desserts, so it's a lot of fun to experiment with. Especially Nieslen-Massey Vanillas. All of their products are gluten-free, allergen-free, GMO-free and Kosher — they even have a line of organic vanillas! Look for Nielsen-Massey products at Williams Sonoma.
Cookies are also a lot of fun to experiment with. The add-ins and flavors are seriously endless — you could make a cookie with just about anything. Today I chose pistachios. I love these salty little nuts in everything from salads to granolas and even mixed in with grains. But today they are going into cookies!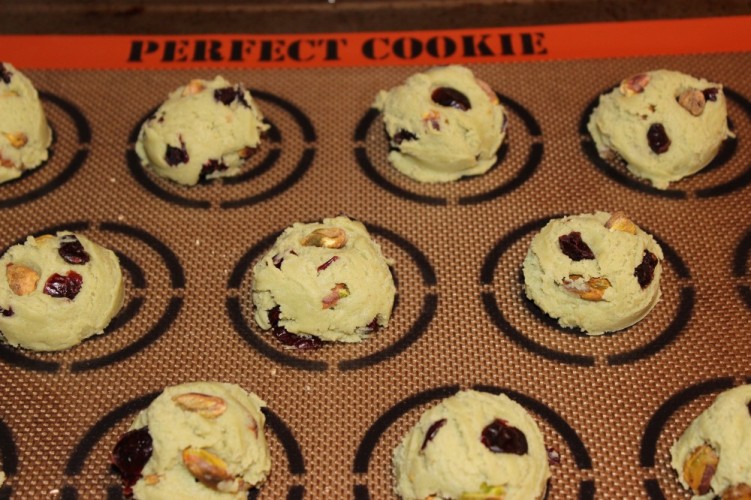 Have you ever used pudding mix in your cookies? If not, you need to try it. It will make your cookies super soft and light as a cloud. Pudding mix will also give your cookies a beautiful color. These Cranberry & Pistachio Pudding Cookies are my favorite shade of green — a light sage. Actually, this is the color of my bedroom walls and a lot of my bedroom decor. To add another pop of color, I mixed in some dried cranberries. These cookies have the perfect balance of flavor from the sweet cranberries, salty pistachios and rich Tahitian Pure Vanilla Extract. I could eat these all day everyday!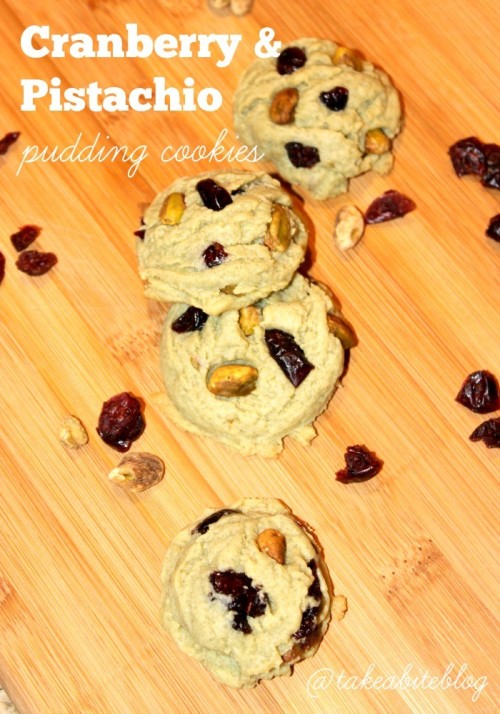 Cranberry & Pistachio Pudding Cookies
Author:
Adding pudding mix to a basic cookie recipe makes them super soft, chewy and pillow-y light. Cranberry & Pistachio Pudding Cookies will be your new favorite cookie in no time!
Ingredients
1/2 cup (1 stick) unsalted butter, softened
1/2 cup Dixie Crystals Light Brown Sugar
1 oz. package pistachio instant pudding mix
1 large egg
1 teaspoon Nielsen-Massey Tahitian Pure Vanilla Extract
2 cups Bob's Red Mill Unbleached White All Purpose Flour
1/2 tsp baking soda
1/4 teaspoon salt
1/2 cup pistachios
1/2 cup dried cranberries
Instructions
Preheat oven to 350 degrees F. Line a baking sheet with parchment paper or silicone baking mat (I used the Silpat Perfect Cookie baking mat) and set aside.
Beat together butter and sugar until creamy in the bowl of a stand mixer.
Add pudding mix, eggs and vanilla.
While the mixer is on, add flour, baking soda and salt.
Add dry ingredients to the wet ingredients and mix well.
Fold in the pistachios and dried cranberries with a spoon.
Scoop cookies onto prepared baking sheet. Press a few more pistachios and cranberries on top if needed.
Bake for 10 minutes.
Cool for 5 minutes before transferring to a wire rack to cool completely.
Here are more #VanillaWeek Blogger recipes:
Strawberry Vanilla Smoothies from Life Tastes Good.
Toasted Quinoa Chocolate Bark from Hip Foodie Mom.
Vanilla Bean Panna Cotta from That Skinny Chick Can Bake.
Vanilla Bean Tiramisu from Love and Confections.
Vanilla Butter Shrimp Roll from Taste Cook Sip.
Disclaimer: Special thanks to sponsors Nielsen-Massey Vanilla, Bob's Red Mill, Silpat, Quirk Books and Dixie Crystals/Imperial Sugar for providing prizes free of charge and supplying the participating bloggers with samples and product to use for #VanillaWeek. As always, all opinions are 100% my own.