Never miss a bite! Sign up here to receive new recipes and reviews straight to your inbox.
Disclosure: I was invited to dine as a guest of Crazy Uncle Mike's and received a complimentary meal in exchange for this post. As always, all opinions are 100% my own.
Crazy Uncle Mike's knows what three things people want most when looking for a fun day or night out, and it's right there in their slogan: "brews, bites, beats." 
The restaurant was opened in East Boca in the Summer of 2018 by founder, Mike Goodwin, who wanted a relaxed atmosphere for people to just hang out with great food and drinks, and lively entertainment. He certainly hit the mark, as Crazy Uncle Mike's completely satisfied his vision.
The master behind Crazy Uncle Mike's unique brews is Corey Wilson, who comes with plenty of experience in the beer industry, having worked with award-winning breweries including Copperpoint Brewing Company and Copper Kettle Brewery. The kitchen is led by another seasoned vet, Executive Chef Tara Abrams, who has trained throughout Florida in restaurants such as multiple JEY Hospitality Group establishments, 32 East, and OTC Brickell.
With such talent behind the scenes, it's no wonder that my first experience at Crazy Uncle Mike's was a great one. On a Tuesday evening, it was busy, but not too loud or crowded (I would imagine weekends are much busier). When it comes to drinks, there will still be plenty on the menu for you even if you aren't a beer drinker. I tried the Smooth Criminal, made with Hendricks gin, cucumber, pomegranate liquor, agave and elderflower. I am a huge sucker for any cocktail that has elderflower in it; the flavor is just so subtly sweet and refreshing. Not only was this cocktail super tasty (it went down way too easily), but it was a really pretty color too.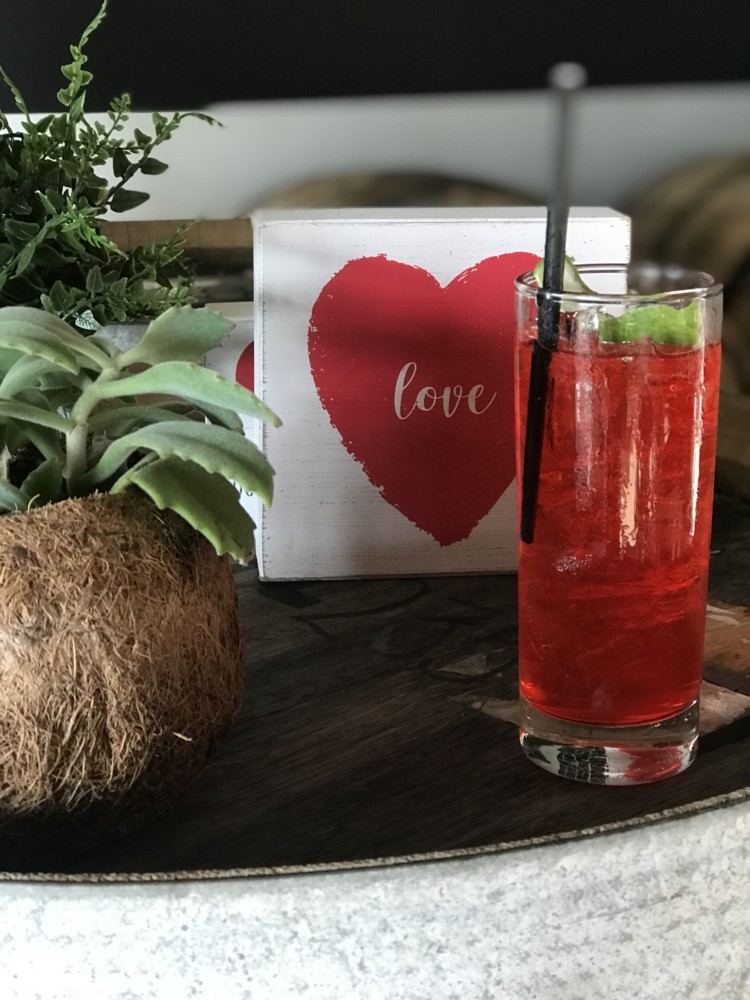 Not a cocktail fan? Don't worry, there is a decent wine list too!
If you happen to get there during happy hour (every day 4-7pm, and also Sunday through Thursday from 11pm-1am), you can get a taste of the happy hour menu, which includes a few yummy appetizers like these shishito peppers that come with a sweet chili aioli, as well as specials on draft beers, house wines, well cocktails and a weekly rotating Old Fashioned creation.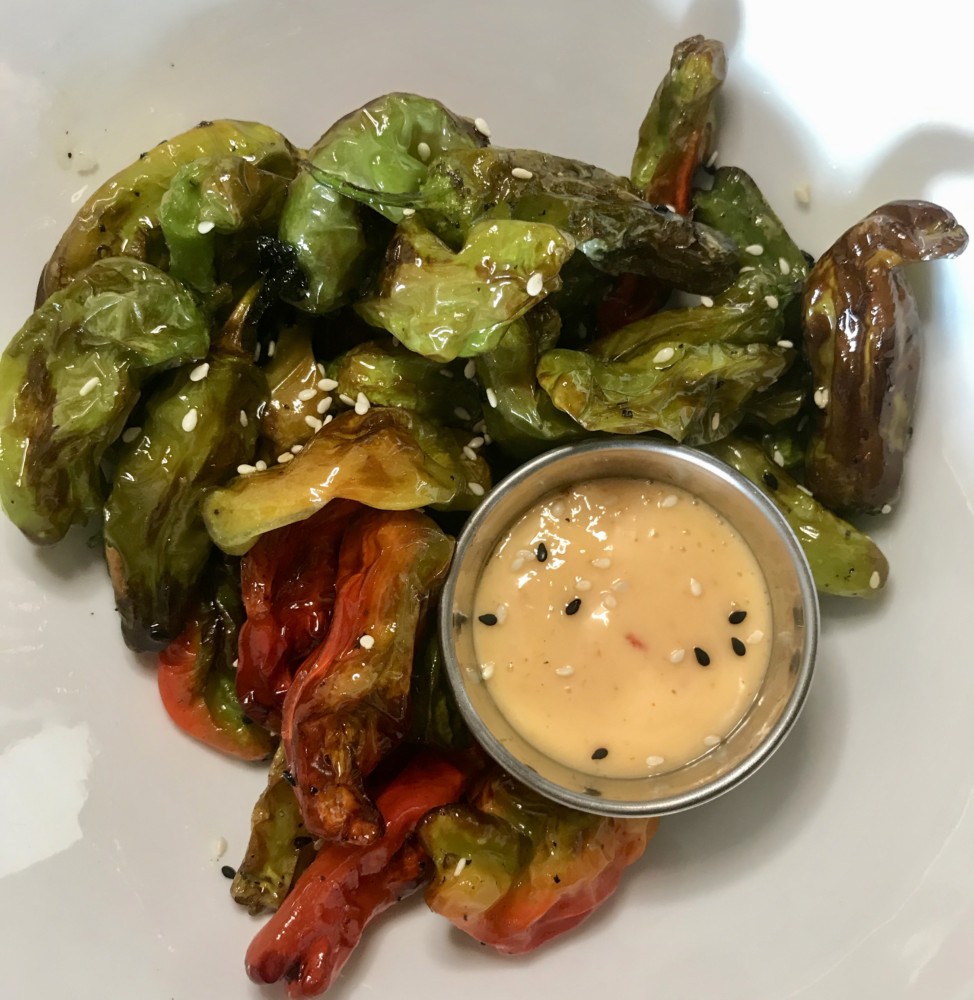 For the first time ever, I actually did not get the spicy shishito in the bunch! I was feeling really good about the fact that my mouth wasn't on fire — until I got a forkful of the charred heirloom carrots that are practically drenched in gochujang-maple glaze. Gochujang is basically Asian hot sauce, and sometimes, it can be incredibly HOT. This was 100% one of those times. However, the flavor was out-of-this-world, especially since the maple's sweetness balanced it out. Despite the fact that my mouth was on fire, I couldn't stop eating these carrots. And I would get them again, no doubt.
To cool things down, we went for the guacamole. No spice here, just creamy dreamy avocado deliciousness. The best part? It's served with both tortilla and plantain chips! You guys know my love for plantains, and I found out from an inside source that Chef Tara makes these plantain chips herself, which makes them even that more enticing.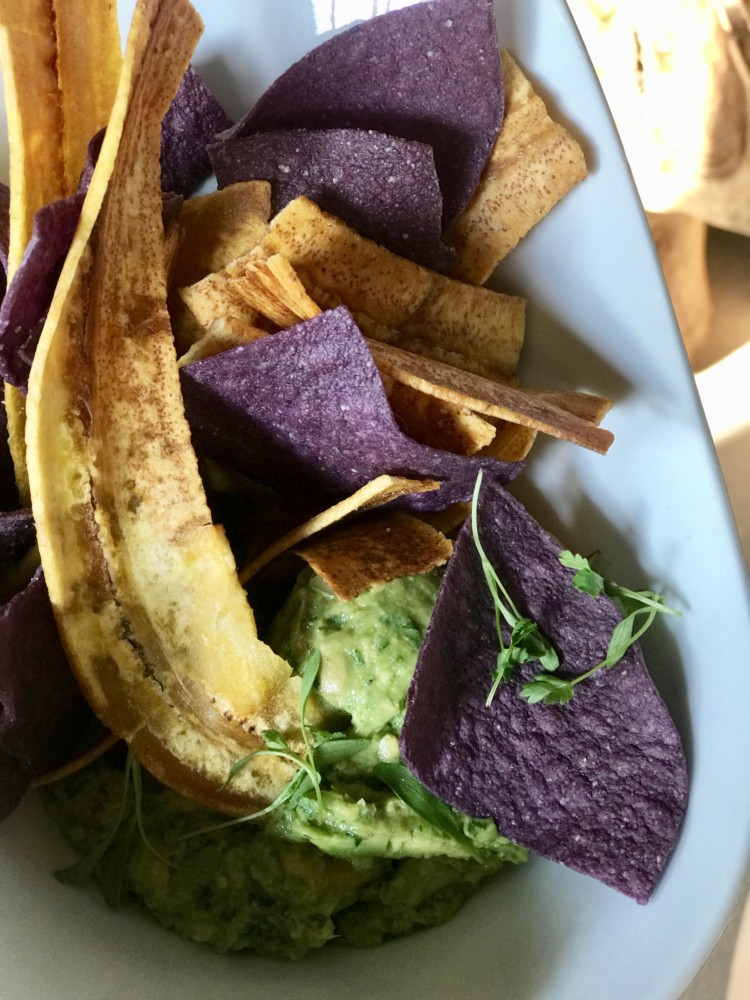 There is a lot of variety when it comes to main plates — flatbreads, tacos, sandwiches, and even a few breakfast-for-dinner type entrées. But what stood out the most to me was the grilled skirt steak with chimichurri, served with yucca fries and chili-rubbed baby carrots. Chef Tara clearly likes their spicy carrots. While these weren't as spicy as the appetizer, they still had a lot of bold flavor to complement the bright, herbaceous chimichurri sauce.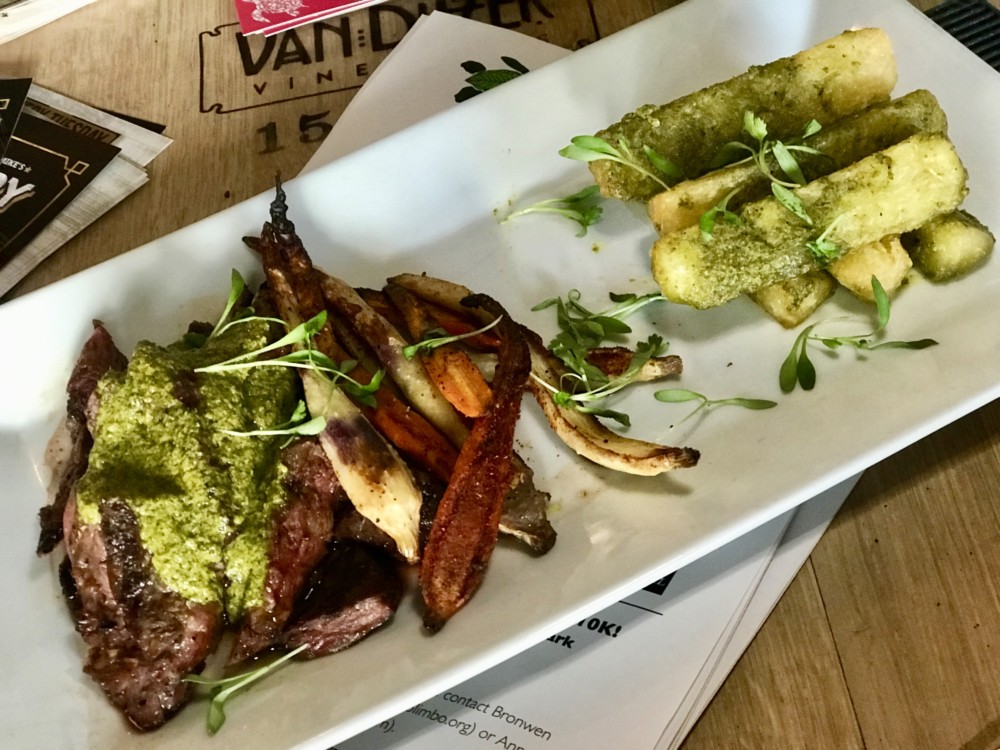 Speaking of which, the steak-to-sauce ratio on this dish was excellent. I am ALL about the sauces, as both the flavor and amount can truly make or break a dish. If there's not enough, it's a disappointment when you can't get a taste of the sauce with every bite of the dish. If there's too much, it'll overpower everything else on the plate. Here? Sheer perfection. Props, Chef Tara, major props.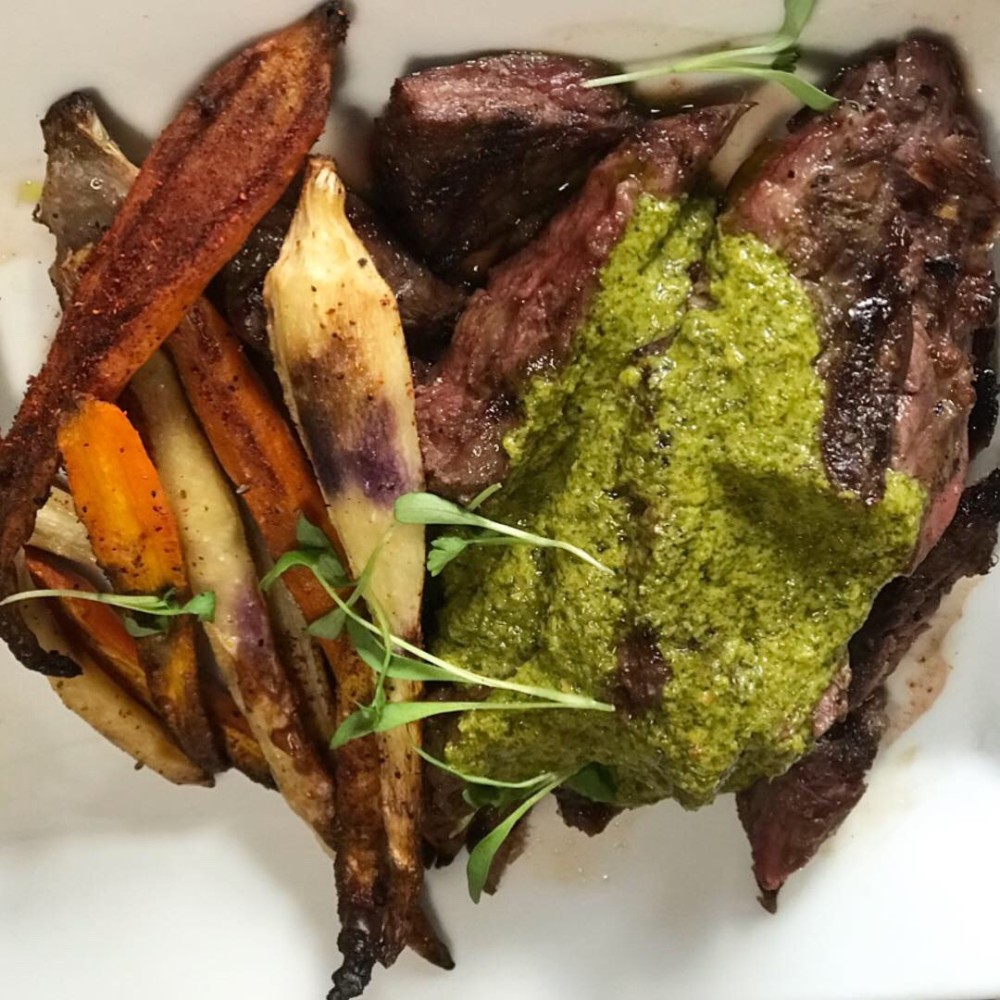 Yucca is another Caribbean-inspired ingredient that holds a huge spot in my food-loving heart, and these fries were perfect. Thick-cut, crispy exterior, fluffy interior, just how I like any kind of "fry." This combination of flavors, textures and even the colors made for one pretty impressive dish.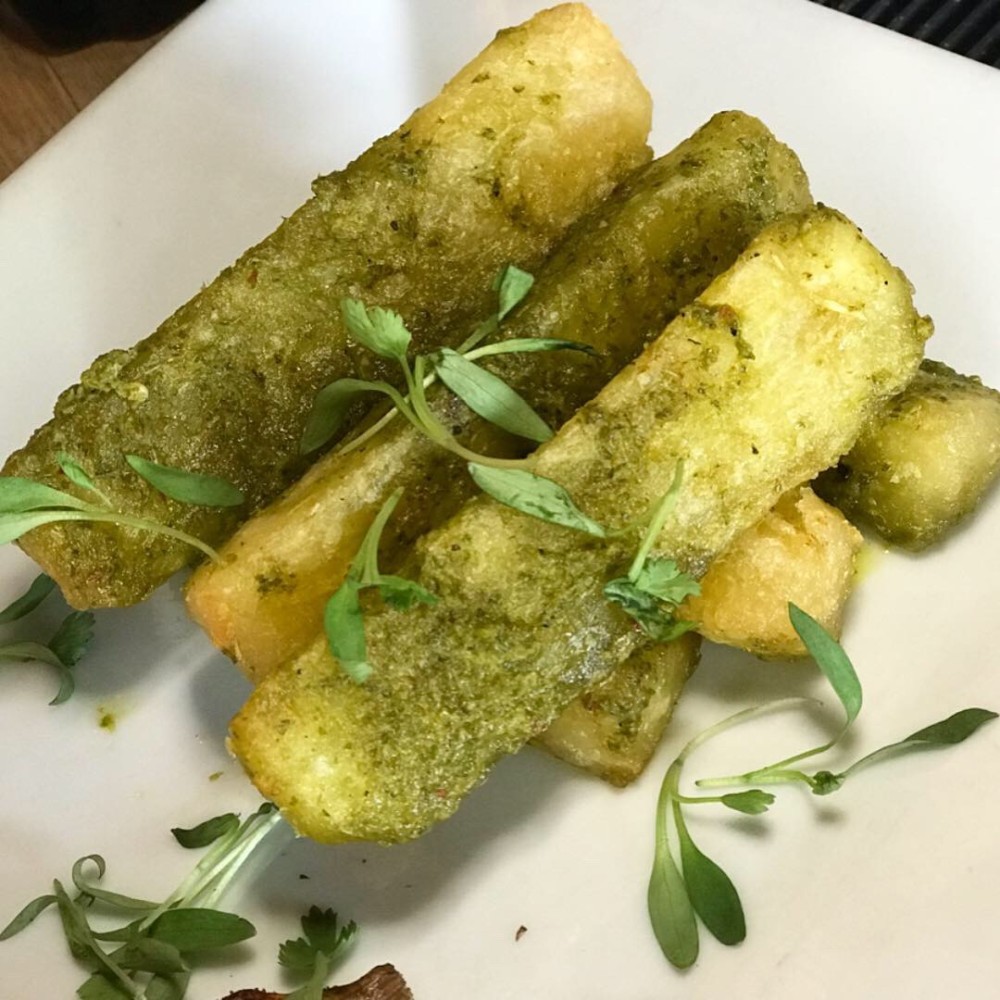 Overall, the entire meal impressed me more than I would have expected it too. There is nowhere else in the area where you can find quality music, food and drinks all under one roof. Keep it up, Crazy Uncle Mike's!
Crazy Uncle Mike's is located at 6450 North Federal Highway in Boca. The restaurant is open everyday from 11:30am-2am. Happy hour is every day from 4-7pm and Sunday through Thursday from 11pm-1am. Brunch is served Saturday and Sunday from 11:30am-3pm. To see their live entertainment calendar, click here.