Never miss a bite! Sign up here to receive new recipes and reviews straight to your inbox.
Break out the chips and margaritas, we're making Creamy Cilantro and Avocado Dip!
I like recipes where you just kind of throw everything into a bowl, mix it up and dig in. That's sort of how this Creamy Cilantro and Avocado Dip came about. The ingredients all go right into my trusty life-changing food processor and it's easy as 1-2-3! I planned a Mexican-themed dinner while my sister and her best friend were here visiting during their Spring Break. I wanted to make guacamole — but not my usual guacamole. The whole idea behind cooking home was to give ourselves a healthy break. We had been eating out every night and always ending with dessert, so I wanted to keep dinner light and fresh, full of colorful produce and delicious food that wouldn't weigh us down.
So I decided I would cut my guacamole with non fat Greek yogurt. This would also create a much creamier, smoother texture, which is insanely different than my normal chunky, full-to-the-brim-with-avocado guac. I wasn't sure how it would pan out or how the girls would like it, but in the end, it was deemed a winner. Probably because it was loaded up with tons of freshly chopped cilantro and Gourmet Garden Cilantro Stir-In Paste, one of my absolute favorite products. I love using Gourmet Garden pastes in my recipes. Sometimes it makes more sense for me to purchase the paste instead of fresh herbs. They stay fresh much longer and are super versatile.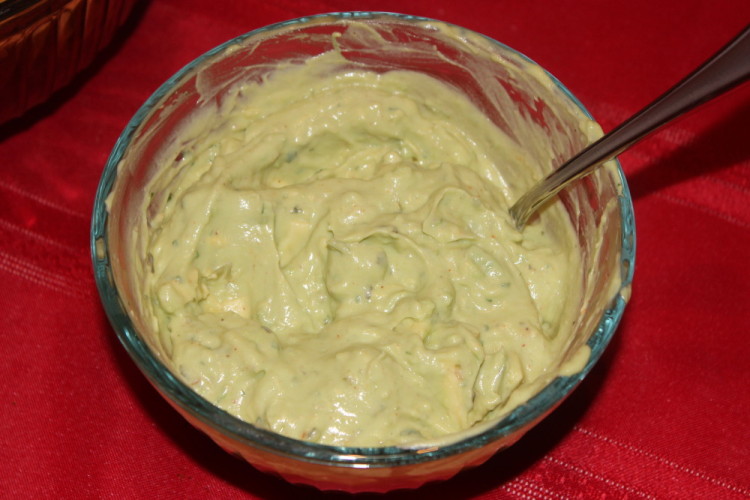 Of course I also added lots of garlic and even a tiny bit of chipotle chili powder for some extra heat. I like my guacamole on the higher end of mild, almost too spicy, but not spicy enough where your mouth wants to run away from your face in search of water.
You can totally go chip-crazy with your Creamy Cilantro and Avocado Dip, but there are other uses for it too. Spread it on a soft tortilla for taco night and top with lots of yummy toppings, mix it with quinoa or pasta in place of a sauce, or just grab a spoon and dig in…
It may not be an Irish recipe… But it's green, and that automatically means it's approved for St. Patrick's Day today! Why don't we just mix the best of both worlds and smother some Irish potatoes in Creamy Cilantro and Avocado Dip? Sounds like a good plan to me!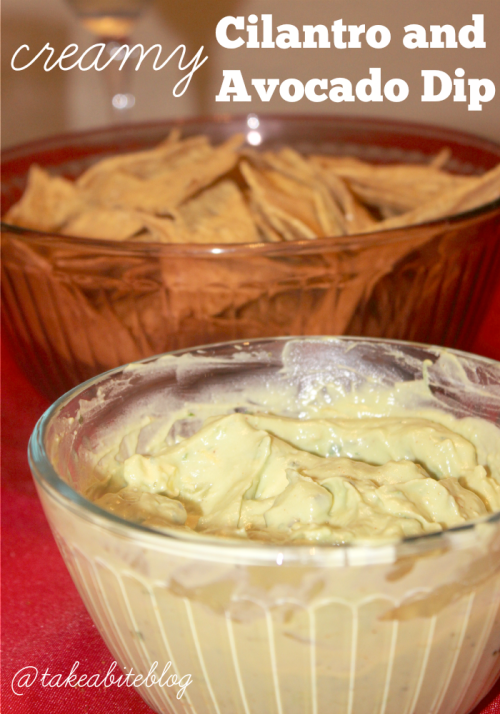 Creamy Cilantro and Avocado Dip
Author:
Break out the chips and margaritas, we're making Creamy Cilantro and Avocado Dip!
Ingredients
2 medium ripe avocados
1/2 cup plain, non fat Greek yogurt
1 tbsp Gourmet Garden Cilantro Paste
1 tbsp fresh cilantro, chopped
juice of 1 fresh lime
1/2 tsp chipotle chili powder
1 tsp garlic powder
salt and pepper
Instructions
Combine all ingredients into a food processor and puree until smooth. Season with salt and pepper to taste.
Disclaimer: This is a sponsored post by Gourmet Garden. I have been provided with product and compensation in order to create this recipe. As always, all opinions are 100% my own.