Never miss a bite! Sign up here to receive new recipes and reviews straight to your inbox.
Remember last year when I attended BlogHer Food and was introduced to the brand new snack brand from CVS/pharmacy, Gold Emblem Abound? This healthy line of snacks is only available at CVS/pharmacy, totally free of artificial flavors and preservatives, and includes choices that are gluten free, cholesterol free, high protein and high fiber. I was one of the lucky bloggers to try these snacks before anyone else could get their hands on them, but now you'll be able to find them on the shelves with no problem. Trail mixes, nuts, rice crisps, granola bars, fruit bars, popcorn… They've got the best in snack food!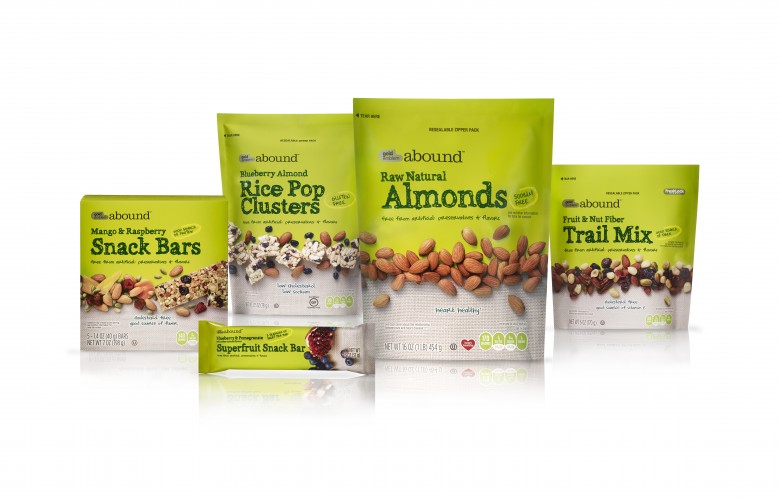 I'm a big fan of these snacks. Not only are they super yummy, but they are made with wholesome and natural ingredients that totally satisfy and keep you feeling nourished. The health benefits are clearly labeled on the front of each product, making it easier to make the right choice in supporting a healthy lifestyle. These snacks include natural nutritional benefits that support the recommended Healthy Diet guidelines from the USDA and FDA.
CVS/pharmacy just announced a pretty interesting new in-store tagging initiative called "Fit Choices." Customers will have no trouble shopping for healthy food choices with new aisle signs and shelf tags outlining four categories: Heart Healthy, Sugar Free, Gluten Free and Organic. This is such a great idea. It'll make shopping at CVS/pharmacy a breeze!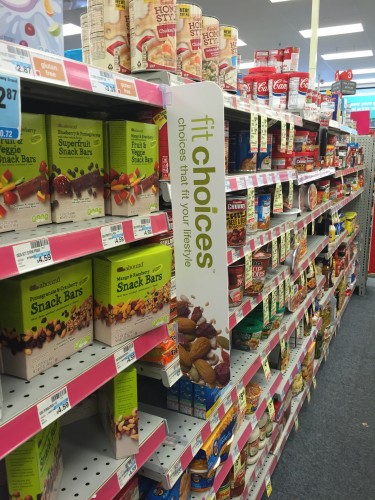 I do find myself grinning whenever I see that familiar lime green Gold Emblem Abound snack label at CVS — I feel like I had some part in helping to introduce this yummy snack line to the masses! Now I'm here to help with another new CVS brand — radiance PLATINUM. Radiance PLATINUM is a new line of premium supplements and vitamins that are 100% free of preservatives. There are 44 vitamins and supplements with all kinds of benefits including probiotics, Fish Oil, vitamin D, vitamin C, vitamin B-12 and multivitamins for both men and women. I take vitamin D and C pills every morning and have been thinking about adding probiotics to my daily routine. Now's as good a time as ever! With radiance PLATINUM, you can start your day with vitamins and supplements that keep you at the top of your game.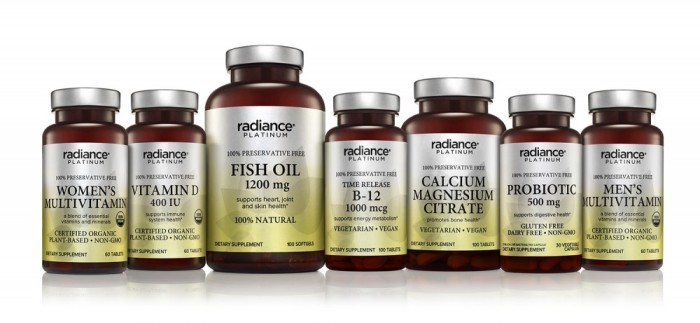 The line also includes certified non-GMO, gluten free, certified organic as well as vegan and vegetarian options. CVS/pharmacy launched radiance PLATINUM because of the brand's commitment to offering high quality options that will empower customers to take small, everyday steps to address their specific health concerns and meet their individual health goals. You can find radiance PLATINUM products in 7,800 CVS/pharmacy locations all over the country, or just go online!
Disclaimer: This is a sponsored post by CVS. I was provided with a CVS gift card in order to purchase these products to try. No other monetary compensation was given. All information has been provided by the sponsor. As always, all opinions are 100% my own.