Never miss a bite! Sign up here to receive new recipes and reviews straight to your inbox.
I'm having a major craving for fudge. Are you?! If you aren't already, you will by the end of this post. Dark chocolate melted with creamy, dreamy sweetened condensed milk, sprinkled with coarse sea salt. I take back my first statement, you're probably craving fudge riiiiiight about now, aren't you?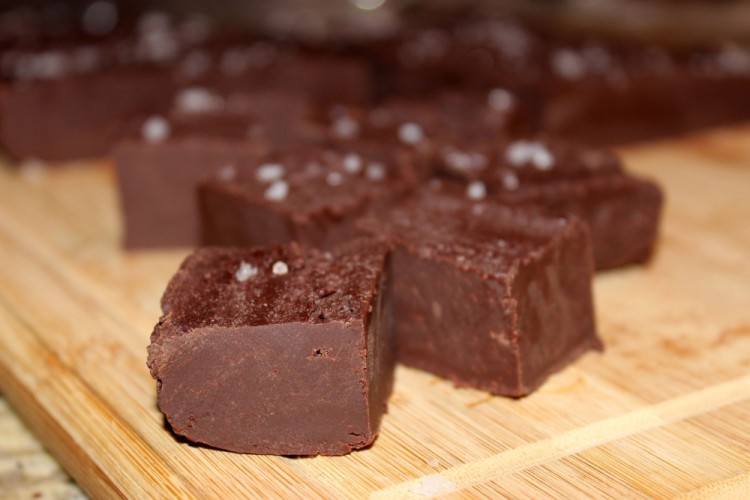 Yep. Thought so.
It's a good thing I made some for you! I do have to warn you — these have to set up in the refrigerator overnight. Well, I guess you could leave 'em for a few hours and it'll still do the trick. But I like to make it late afternoon, stick it in the fridge, and wake up to a nice big hunk o' fudge to dive into. Chocolate for breakfast, anyone?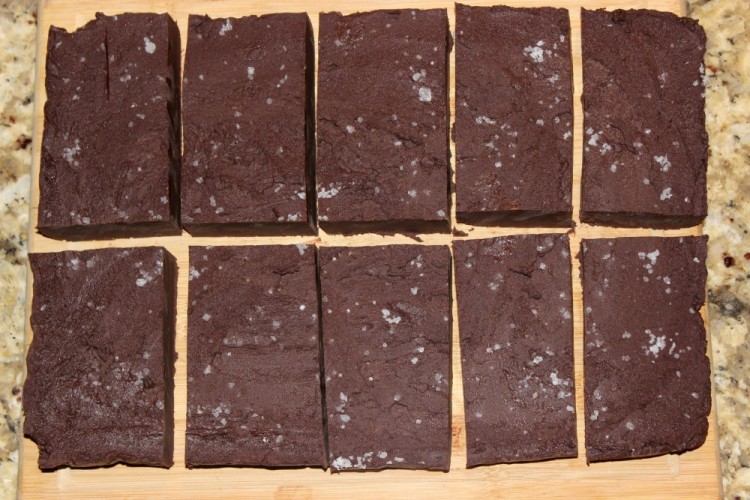 This is a short one, because well, I know you just want me to get to the recipe already. It's dark chocolate and sea salt. You want to make this. Like, now. There's really not much more convincing I need to do.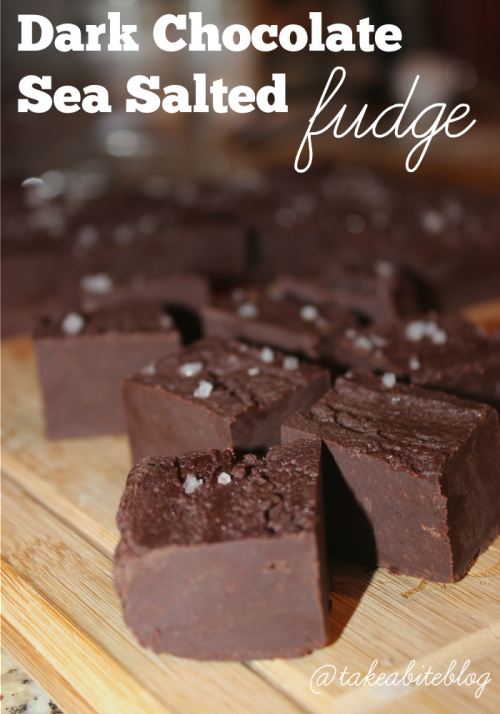 Dark Chocolate Sea Salted Fudge
Author:
Dark chocolate and sea salt… Does it get much better?
Ingredients
1.5 lbs dark chocolate chips
1 14 oz. can sweetened condensed milk
1 tsp dark cocoa powder
coarse sea salt
Instructions
Line a 9×13 baking dish with foil and grease heavily with cooking spray.
Melt the chocolate chips and sweetened condensed milk together in a large microwavable bowl, in 30 second increments until fully melted.
Stir in the cocoa powder.
Pour the mixture into the prepared dish and use a spatula to smooth out evenly.
Sprinkle the sea salt over top.
Refrigerate for at least 4 hours or preferably overnight.
Allow to soften for about 10-15 minutes before cutting.