Never miss a bite! Sign up here to receive new recipes and reviews straight to your inbox.
NOTE: This restaurant has since closed and reopened as The Falcon.
Disclosure: I was invited to dine as a guest of Death or Glory. No monetary compensation has been received for this post. As always, all opinions are 100% my own.
As more people veer toward a plant-based lifestyle either occasionally or all of the time, many restaurants are adding vegan and vegetarian items to their menu. Local hotspot, Death or Glory, has definitely gone in this direction with the help of Chef Jessie Steele, and the latest menu change reflects that in more ways than one.
Now, don't get me wrong, there are still seafood and meat options on the menu, which I'll talk about later on, but I'm more excited about things like chickpea curry, BBQ jackfruit, and the most delicious preparation of okra you will ever experience in your entire life. Let's start there — this appetizer might have stolen the spotlight from the ever-so-popular crispy chickpeas that no one can visit Death or Glory without ordering. The okra is heavily charred, which removes all of that slimy texture and taste, and almost makes you forget you're even eating okra. Even the most okra-hating people will fall in love with this dish. It does have a nice kick to it, so be prepared. The charred okra is tossed in a sauce made of Sriracha, maple syrup, lime, cashews and cilantro. I used to be satisfied enough at Death or Glory with a glass of white wine and a plate full of crispy chickpeas, but now I'm pretty sure the charred okra will be making a regular appearance as well. PS: the okra is both vegan AND gluten-free, so it gets double points from me!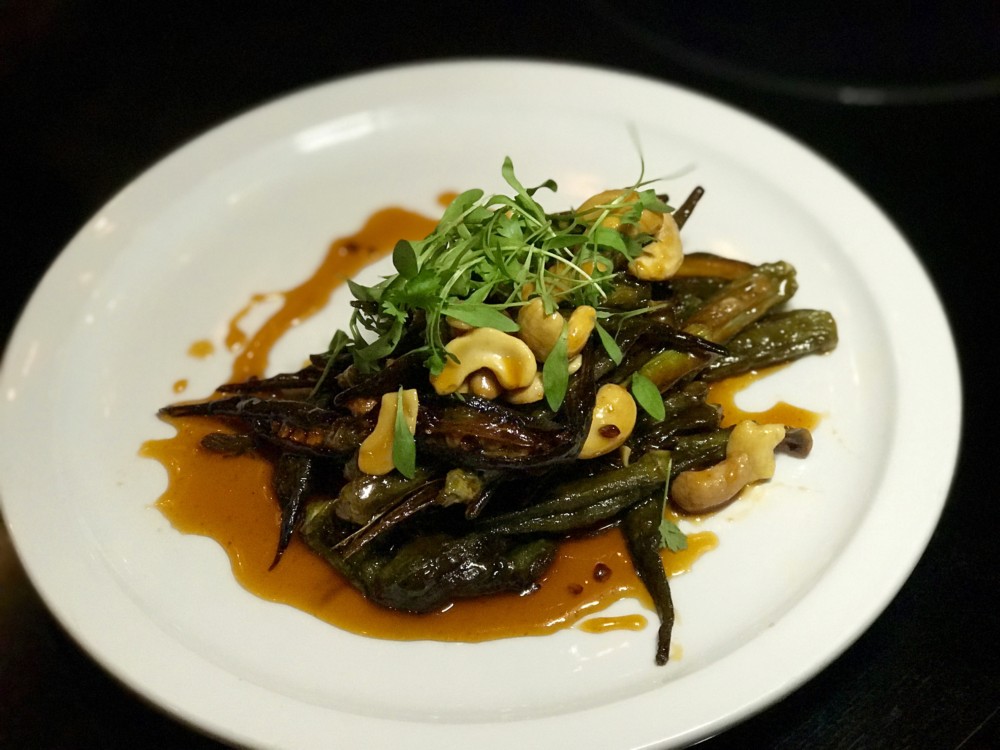 Death or Glory offers four kinds of burgers: a regular burger and cheeseburger, as well as a veggie burger (with cheese) and a vegan burger, so all bases are covered. There's also a vegan BBQ jackfruit sandwich, served with coleslaw and house-made BBQ sauce, served on a potato bun. I've tried the jackfruit (minus the bun) and it is delicious. If you're unfamiliar with jackfruit, it's actually a species of tree in the fig, mulberry, and breadfruit family native to southwest India. The texture is like pulled chicken or pork, and so it's often used as an alternative in dishes that would highlight those ingredients. This unique menu item is a huge hit, even with meat-eaters.
Moving onto the vegan entrées, we've got the chickpea curry with mango, bell pepper, house-made curry spice, coriander mint chutney, kashmiri chilli, basmati rice and papadum (a thin, crispy cracker) made from chickpeas. The pepper used in mild, so it's not too spicy. The flavor is rich, robust, and keeps you going back for more. This is another dish safe for those with a gluten-free diet, putting Death or Glory on the map as one of the top local restaurants for those with dietary restrictions. I've got a pretty good list going now (email me at takeabiteoutofboca@gmail.com if you want all of my suggestions!)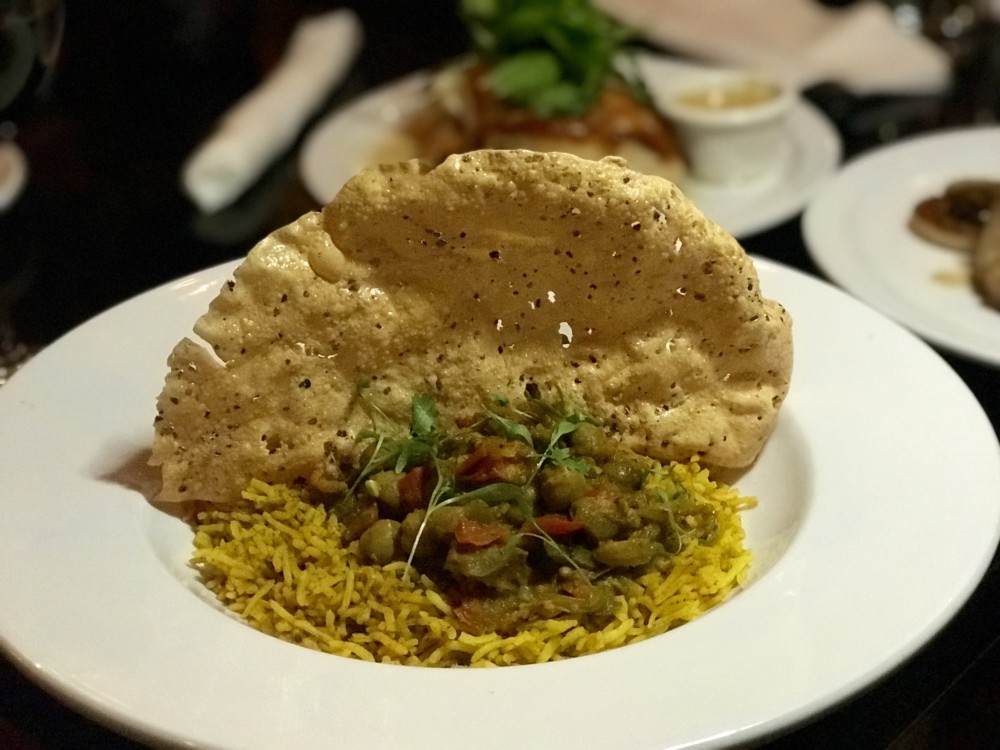 Now that I've talked your ears off about Death or Glory's vegan offerings, let's chat about the seafood. This Pescatarian loves a good fish dish, and the new Japanese-spiced togarashi seared tuna appetizer. It's large enough to have as a full meal, but also fun to share. The tuna is marinated in a lychee-yuzu ponzu sauce and served with a chilled soba noodle salad with miso-honey dressing, pickled ginger, sesame, cashews, scallion, cilantro, shiso furikake and Maldon sea salt. I picked around the not-gluten-free soba noodles (I'm not celiac, so it's ok if the food touches) to make sure I could get a taste of everything else, and I'm so glad I did. Each and every ingredient blends so well together, bringing a cool and refreshing combination of flavors that was just the right dish to counter the firey okra. These two dishes balanced each other out perfectly and were a great start to the meal.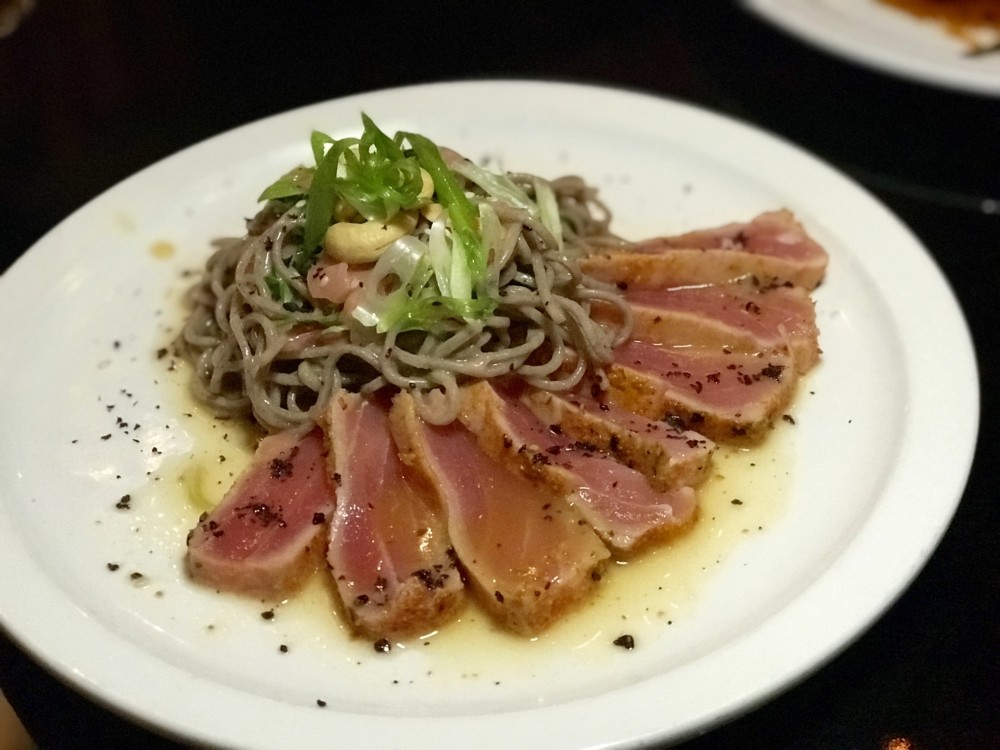 On the night of this particular dinner, the pan-roasted fish entrée was red grouper — something I've had before and loved — so I couldn't pass up trying it. The fish had the most beautiful sear, giving it a crispy crust that added a whole 'nother dimension of depth and texture. It's served alongside saffron-olive-oil whipped potatoes (dairy-free!) topped with swiss chard and escalivada, which is a Spanish preparation of grilled vegetables. The entire dish was a really beautiful way to highlight such great ingredients. The grouper may have been the main attraction, but its side acts were definitely a hit.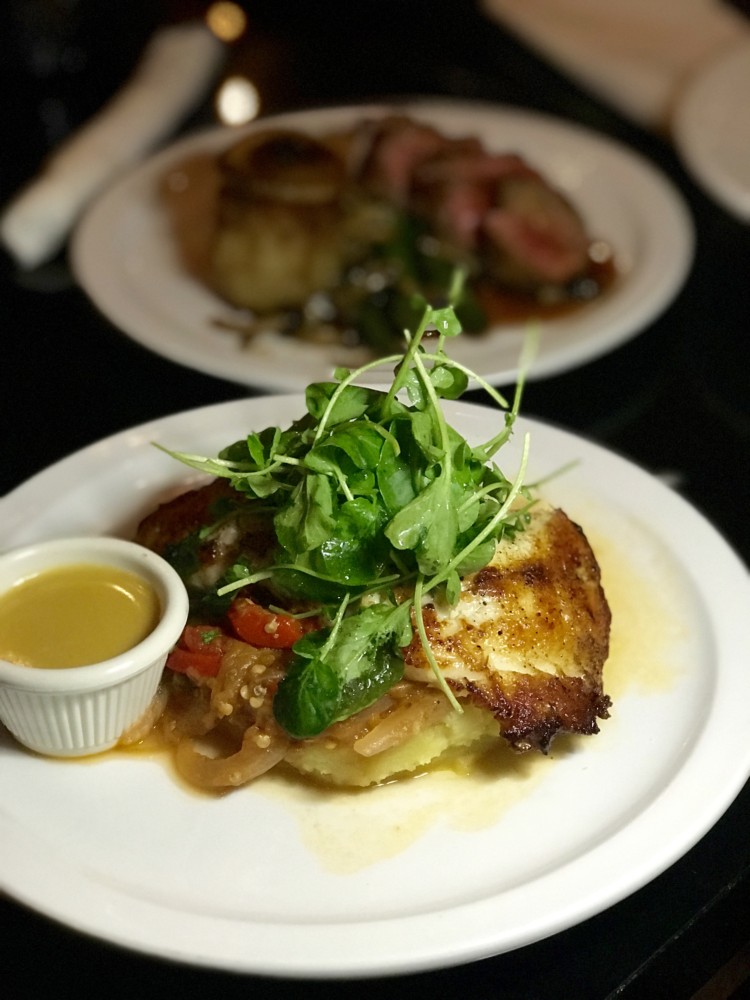 My dinner date, Roger — now my official "plus one" as he likes to call it — loves to try all different kinds of food, but deep down he's a total meat and potatoes guy, so naturally, the Butcher's Cut was calling his name. The cut that evening was a flat-iron steak, served with fodant potato, which Roger could not stop raving about. Fodant refers to a specific preparation of potatoes that has a creamy interior like mashed potatoes, with a brown crunchy exterior. Along with the potatoes is asparagus, mushrooms, burnt onion and a truffled red wine demi. I mean, if you can't please a man with a dish like this, what can you do?!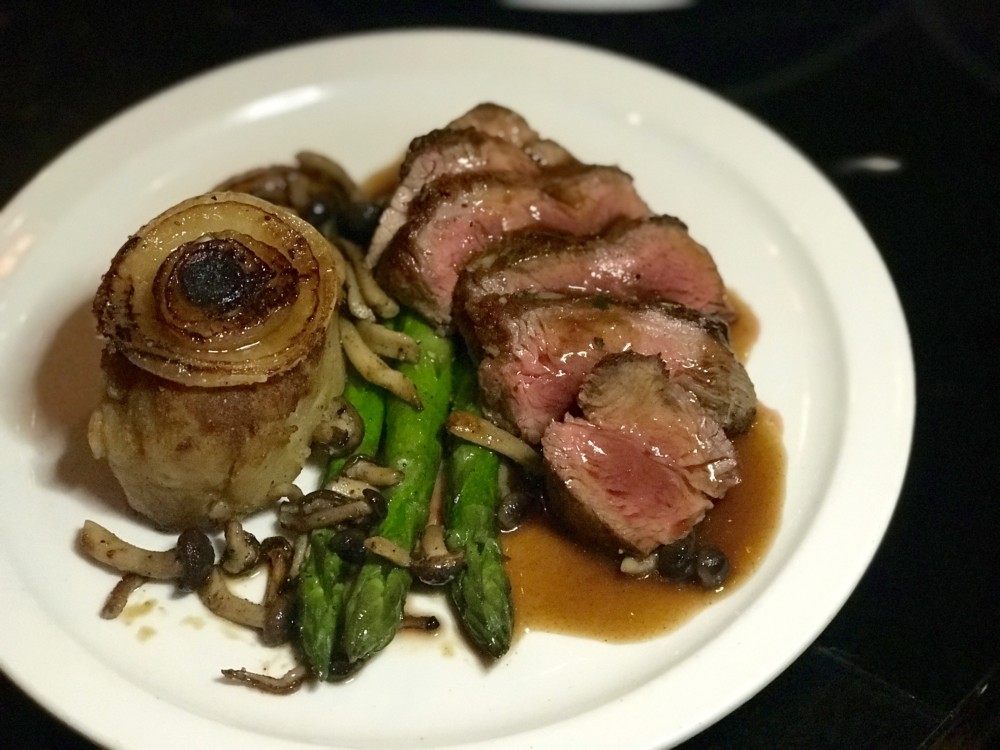 Death or Glory uses locally sourced ingredients when possible, and really puts its focus on innovative, globally inspired cuisine. The craft cocktails are always popular, especially the new tiki and frozen drinks. The cocktail names are just as creative as the concoctions themselves — things like the Yeah Duuude with plantation 5 year rum, rabarbaro, amaro, vanilla, grapefruit and lime; and the Surfer Blood with pimm's no. 1, tawny port, lemon, orange juice, pomegranate, ginger, mint, raspberry and cardamom bitters.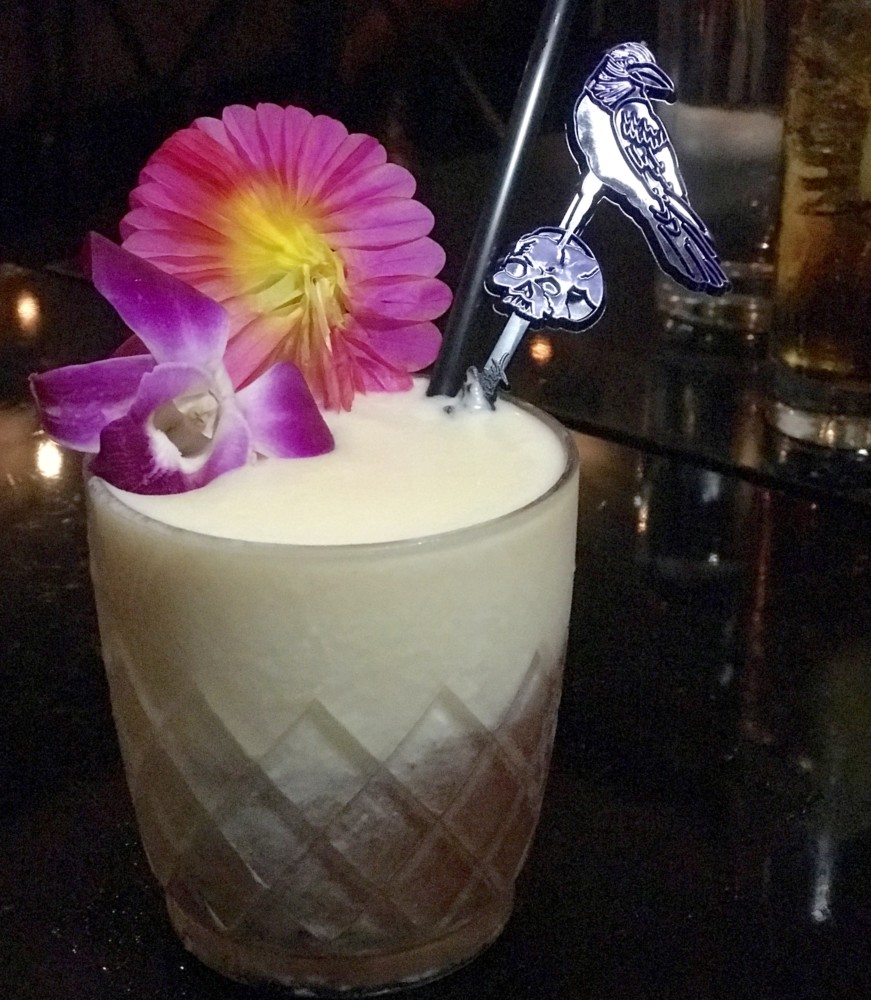 Death or Glory is located at 116 NE 6th Avenue in Delray Beach.The restaurant is open every day from 4pm to 2am. Happy hour specials are available throughout the entire restaurant during the summer — at the bar only during season — from 4-7pm daily, featuring $6 wines and cocktails, $1 off a rotating selection of beers and a bar snacks menu.