Never miss a bite! Sign up here to receive new recipes and reviews straight to your inbox.
Disclosure: I was invited to dine as a guest of the restaurant. No monetary compensation has been received for this post. As always, all opinions are 100% my own.
Out with the old and in with the new — that seems to be the trend in South Florida when it comes to the restaurant world. Recently, Gary Racks Restaurant Management Group swapped its Southern-style downtown Delray Beach spot, Fat Rooster, for its fresh farm-to-table concept that has done quite well in Boca, Farmhouse Kitchen. The philosophy behind this restaurant is respecting the guests, honoring the environment and supporting local purveyors. Farmhouse Kitchen is here to serve its guests "just good food."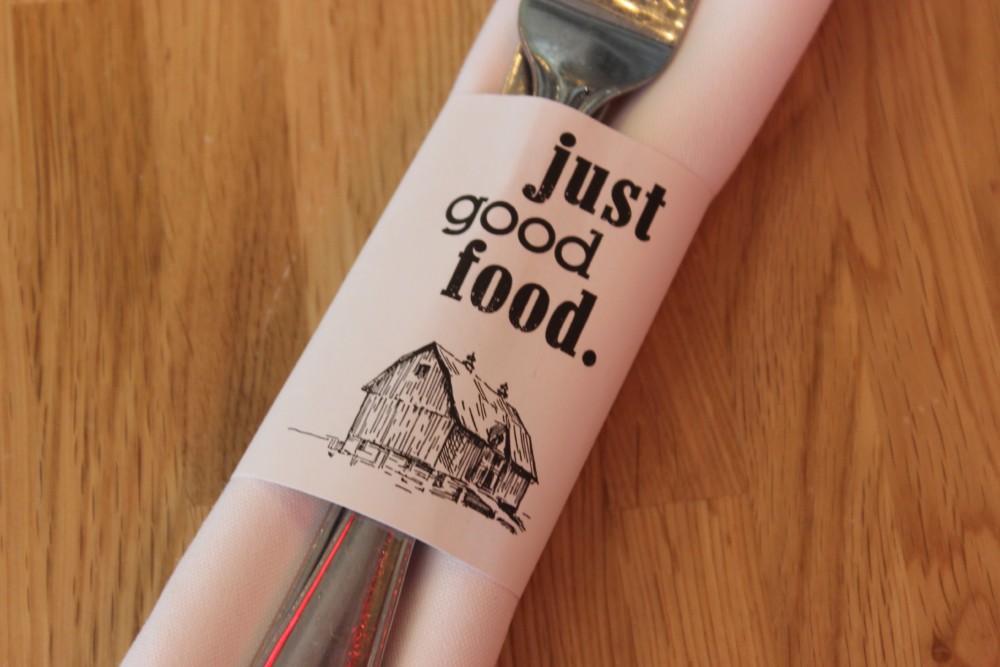 I've visited the Boca Raton location on a couple occasions and was impressed. When I heard about the opening in Delray Beach, I was excited to check it out and see the changes in the menu. While there are certainly some staple items you can find at both locations — buffalo cauliflower, artichoke and goat cheese flatbread, and quinoa chop chop, just to name a few — there are slight differences. The trend for healthy, local, sustainable food at restaurants is growing. It makes you feel good about what you're eating when you're dining out, and it really gives chefs a chance to bust out of the conventional box and try something fun, unique, and definitely tasty.
Not only does Farmhouse Kitchen have an extremely appealing menu to vegetarians and vegans — and really anyone looking for a delicious meal without loosening their belt buckle — but they also have an impressive cocktail list. The temperatures have been soaring here lately, making a light, refreshing cocktail almost mandatory. I tried the Effen 50 cucumber martini — a combination of Effen cucumber vodka, St. Germain (my favorite!), cucumber and citrus. Shaken and poured tableside, this is the perfect drink to start the evening. Especially when the hot South Florida sun is beaming down on you while you drink it.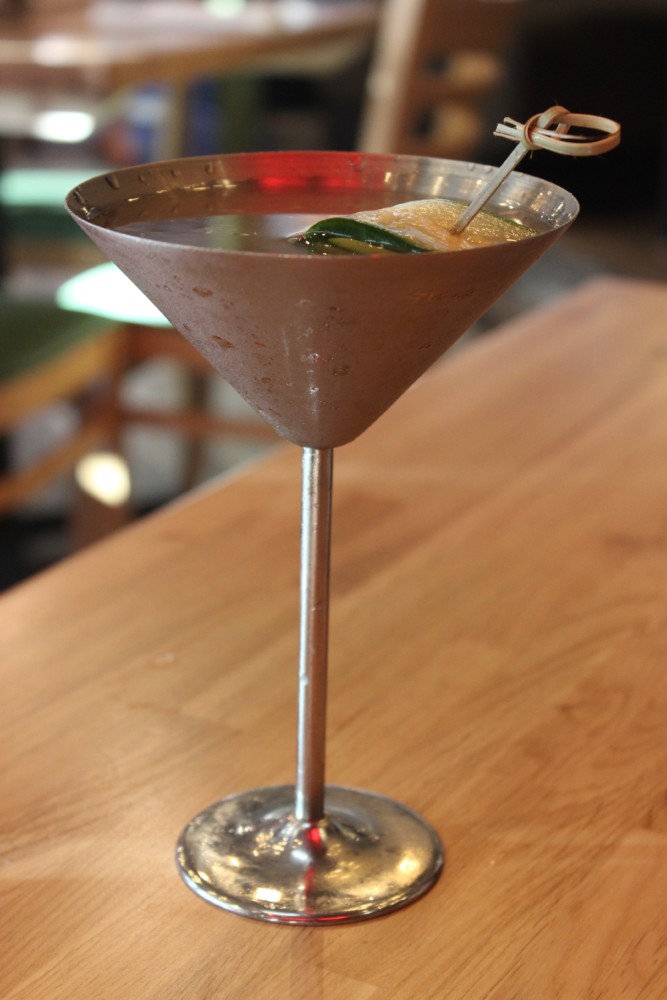 If you're the kind of person who likes something to nibble on with your cocktail while you catch up with your dinner guests, the raw & roasted crudité platter is your best bite. It's a gorgeous presentation of raw and roasted vegetables paired alongside three kinds of hummus — a standard garlic hummus, sweet potato, and avocado. All three are smooth and creamy and absolutely melt-in-your-mouth flavorful. My favorite, though, was the sweet potato. It tasted like a Thanksgiving sweet potato pie! This platter is vegan and gluten-free, making it a great choice for those with food allergies or restrictions. To make things helpful for their guests, Farmhouse Kitchen makes note on the menu which dishes are vegetarian, vegan, and gluten-free.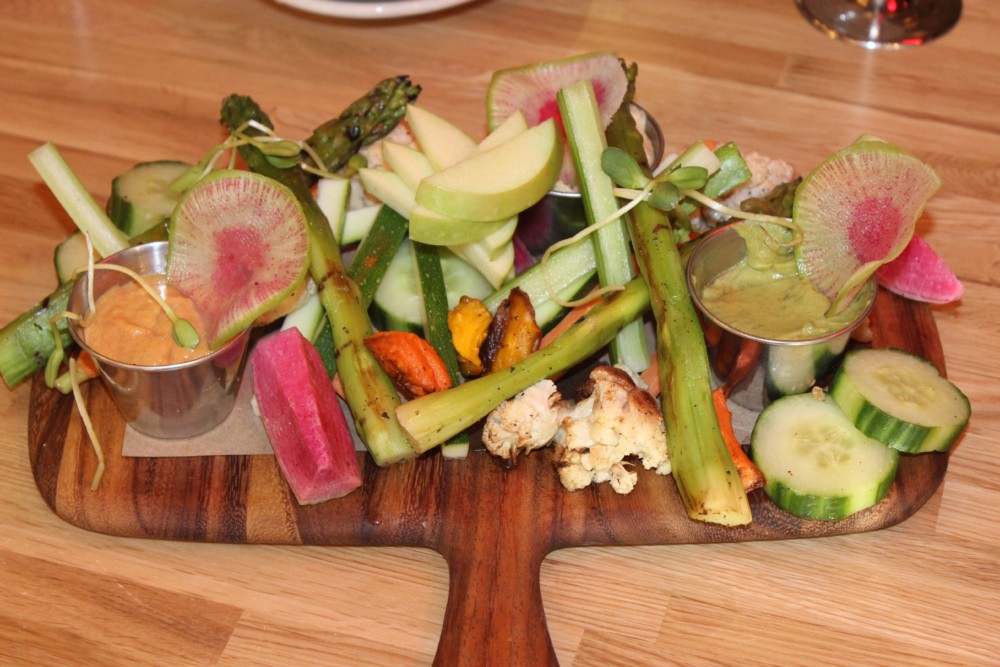 I spotted the word octopus under appetizers on the menu, so obviously I had to give the dish a try. It's not your average grilled octopus dish, but instead a hearty tortilla is stuffed with octopus, cotija cheese, eggplant, peppers and zucchini, and topped with salsa verde. Octopus quesadillas! Who woulda thunk? Although the dish sounds wonderfully yummy in theory, I would much rather have octopus shine by itself on a plate. While everything in the quesadilla was cooked perfectly and had lots of great flavor, the octopus got lost among the veggies and really could have been swapped for any kind of seafood with the same effect. I liked it, but I just don't think the octopus was as prominent as it could have been.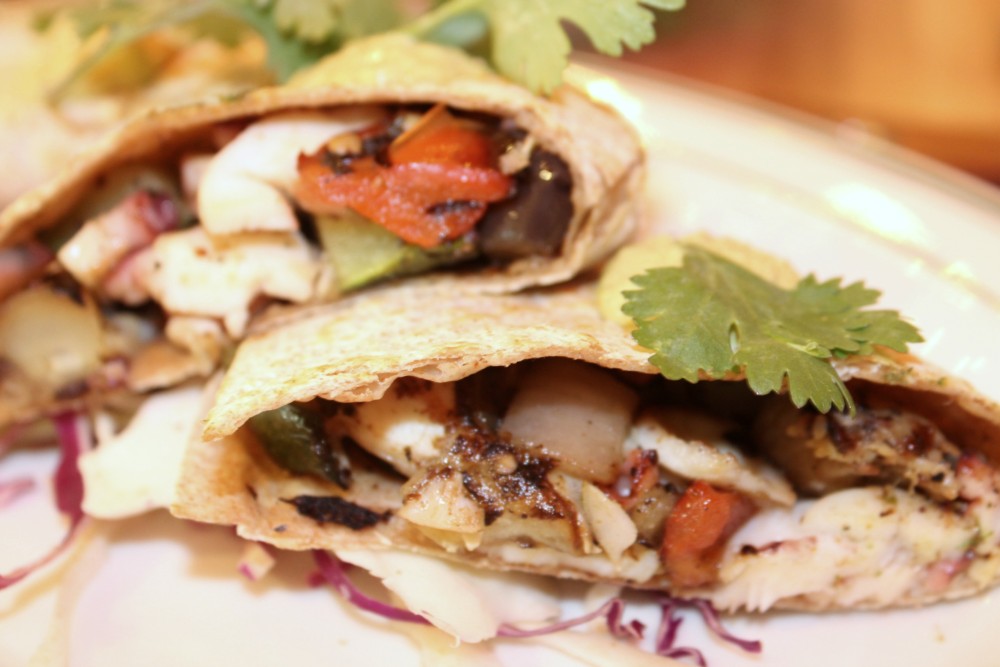 Farmhouse Kitchen has a really interesting list of salads with lots of great ingredients. My eye was immediately drawn to the Roots & Fruits salad with beets, parsnips, cippolini onions, oranges, grapes, crispy Brussels sprouts, pistachios, and goat cheese. Seriously, how amazing do all of those components sound together?! It honestly is one of the best salads I've had downtown. I love a salad that's full of "stuff," and this definitely fit that bill. It was a great balance of flavors and textures, and you got a little bit of everything in each bite. All of Farmhouse Kitchen's salads are made with farm fresh organic greens hand-picked by their purveyors. You can add protein to each of them if you'd like — everything from a vegan veggie burger and a buffalo burger to grass-fed chicken and all natural shrimp.
For the main course, I decided to go with Chef Paul's suggestion and try one of their signature dishes — the spaghetti squash casserole. Served rustic-style in a single-serving sized cast-iron skillet, the casserole has spaghetti squash, artichoke, zucchini, arugula, mozzarella, pomodoro sauce, with parmesan sprinkled over top. I'll admit, this was not my first choice. I probably would not have ordered this if it weren't for the chef pointing out that it's one of their best selling entrees and guests always rave about it. I felt it was my duty to give it a try, and I am really happy that I did. I was expecting it to be very lasagna-esque, but it wasn't layered, nor did it feel too heavy. Since there is no pasta, it's a fantastic dish for someone looking to keep things low-carb and light. The veggies were plentiful and you could really taste each of their individual flavors in the dish. See? It pays to listen to the chef!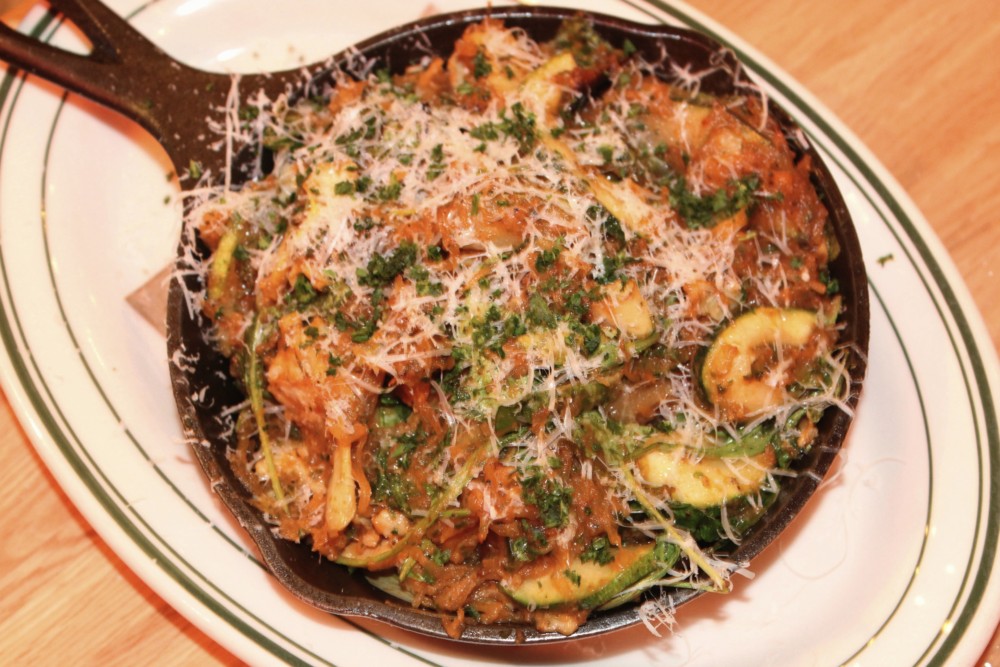 My friend ordered the sweet potato crusted portobello served with a vegetable hash and a garlic chipotle cilantro drizzle. It looked beautiful — two large portobello caps topped with shredded sweet potato that has been baked on like a crust. The mushrooms laid on top of a yummy veggie hash and that garlic chipotle cilantro drizzle was poured generously overtop. That sauce was a whole lotta YUM. So were the veggies. The portobello by itself lacked seasoning, but I really love the idea of a sweet potato crust and enjoyed the flavor it lent to the mushroom.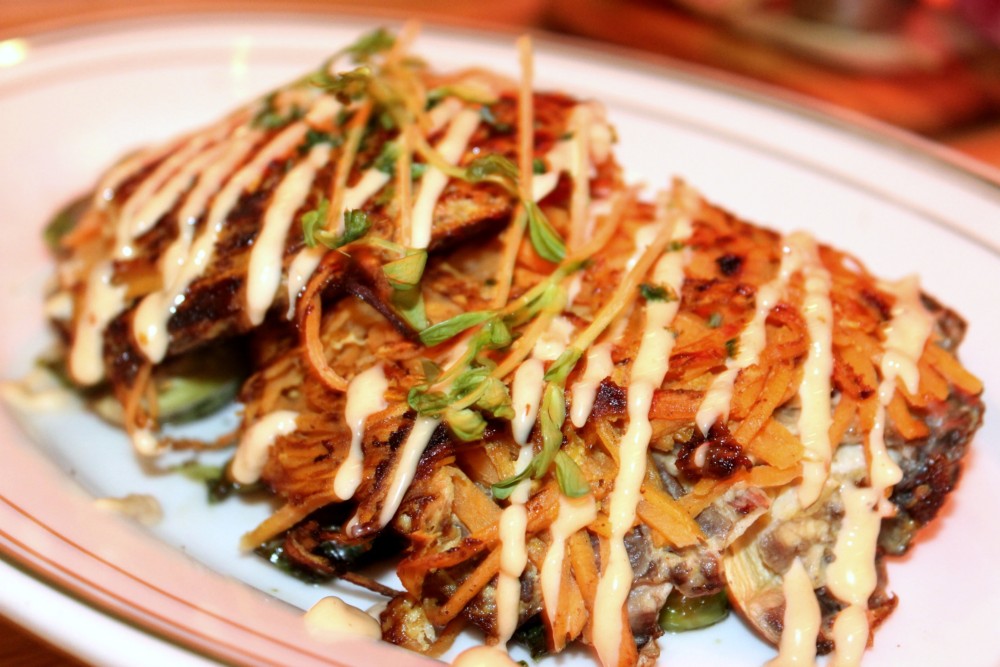 One of my favorite parts of Farmhouse Kitchen is their veggie menu — an entire menu dedicated to vegetable sides! The "Lettuce Turnip the Beet" menu features organic and in-season vegetables, grains, and potatoes from local farmers and purveyors. Expect things like golden beets with pecans, kale pesto and vinaigrette, honey roasted carrots with cumin coriander yogurt, and fingerling potatoes with zucchini, garlic and rosemary. You can easily make a meal out of a variety of these small plates. Next time I go there, I'm definitely doing just that!
PS- I've been back to Farmhouse again and had the fried green tomatoes with green beans, goat cheese, and roasted tomato and it is out of this world delicious.
Farmhouse Kitchen is located at 204 E. Atlantic Ave in Delray Beach and 399 SE Mizner Blvd. in Boca Raton's Royal Palm Place.