There are so many restaurants along Atlantic Avenue in Delray, it's sometimes impossible to choose where to go. The Office, a modern gastropub owned by John Rosatti, is right on the corner of Atlantic and 2nd, where Pineapple Grove begins, and is a pretty popular happy hour spot. This I know, because I've been there for happy hour. I've also been there on an ABZs Networking Crawl and for the Savor the City Culinary Tour. What I haven't done there is actually sit down and eaten dinner.

It's been a while since I wrote about one of my dinner dates with Bubby, hasn't it? No worries, I'm here to tell you about a pretty good one. Bub and I went to The Office to check out their new summer menu, which has a different theme every night of the week. These summer promos and specials will run until October 31st.

Mondays are BBQ night, Tuesdays are a Seafood Fiesta, Wednesdays are all about craft beer and burgers, Thursdays feature Surf 'n Turf options, and Sundays will highlight a brand new brunch option. Happy Hour is also expanding — it will now be 3 -7 pm and 10 pm – closing everyday until the end of October, with a special summer happy hour menu that's available both at the bar and at dining room tables.

Bubby and I just so happened to go on their seafood night, which is absolutely perfect for me. The new seafood menu includes a daily seafood soup — that night it was lobster bisque, seafood paella, cioppino, seafood salad roll, and the catch of the day. Guests are also able to get any bottle of wine under $49 for half price with the purchase of one of these seafood platters. Bub and I did not skimp on this meal, not with food or wine. We enjoyed a bottle of Matuka Sauvignon Blanc, a New Zealand wine that I've never had before, but will definitely be looking for now. We were loving all the new menu options, and took total advantage while we could. It'd been a while since we went out to dinner together, so we had some catching up to do.

First up was the lobster bisque — a deep pink-hued dish with an overwhelming taste of sherry. The soup was completely pureed to a thin composition with no chunks of lobster at all. I prefer my seafood bisques with clumps of lobster or crab in each bite. This didn't have that, and all I could taste was the sherry. But Bubby liked it; she enjoyed the flavors and the soupy texture, but to me, it was just okay. Texture and taste weren't there for me, but aroma and presentation were. I thought the color was gorgeous, and the smell of sherry and lobster hit all the right notes.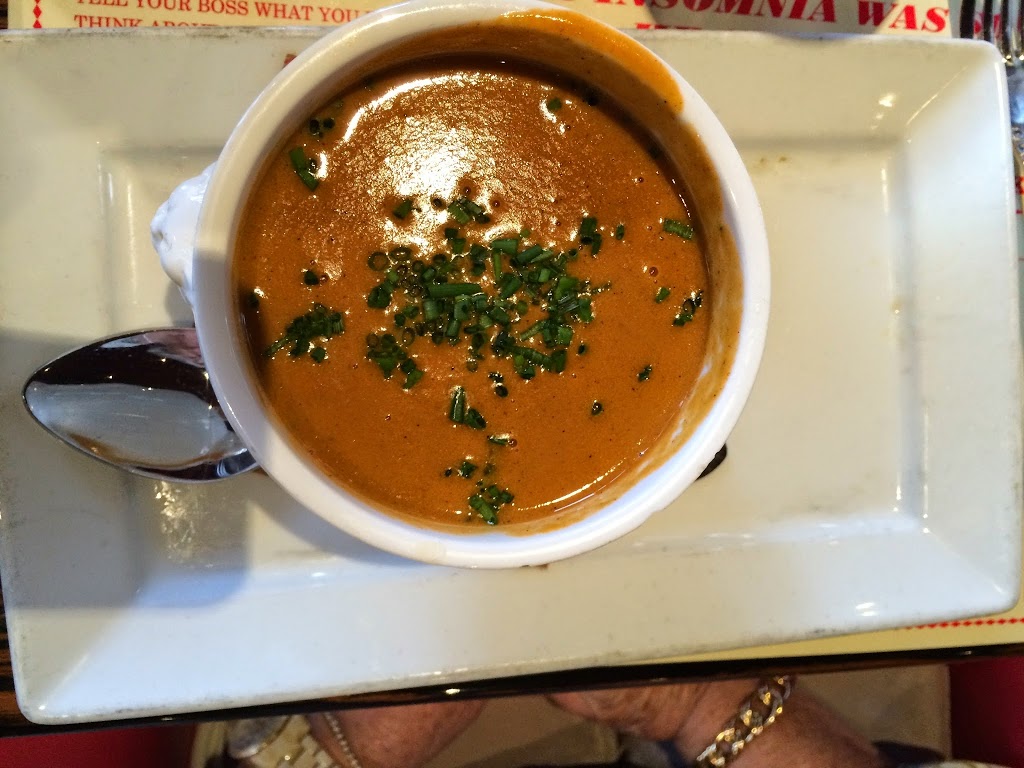 I wanted to try one of their salads and appetizers, so I ordered the Vinegars Makers Salad and "The Best Ever Brussels Sprouts" sans bacon vinaigrette. That salad…wow. It was filled with everything I love — roasted cauliflower (favorite!), chickpeas, cucumber, tomato, avocado… It was an absolutely delicious dish, and definitely something I could devour as my whole meal. It's big enough for two people to share as an appetizer or side, and filling enough that you won't need much else. We were just tasting our way through the menu, though, so we did not finish it off. We had to leave room for the Brussels! It still cracks me up how Brussels sprouts are one of the most popular dishes nowadays. Roasted Brussels are found on just about every appetizer menu. They are one of my favorite veggies though, so I'm not complaining! These were delicious, even without any kind of vinaigrette on top — with a simple flavor and crispy exterior texture…there's a reason why they are called "The Best Ever."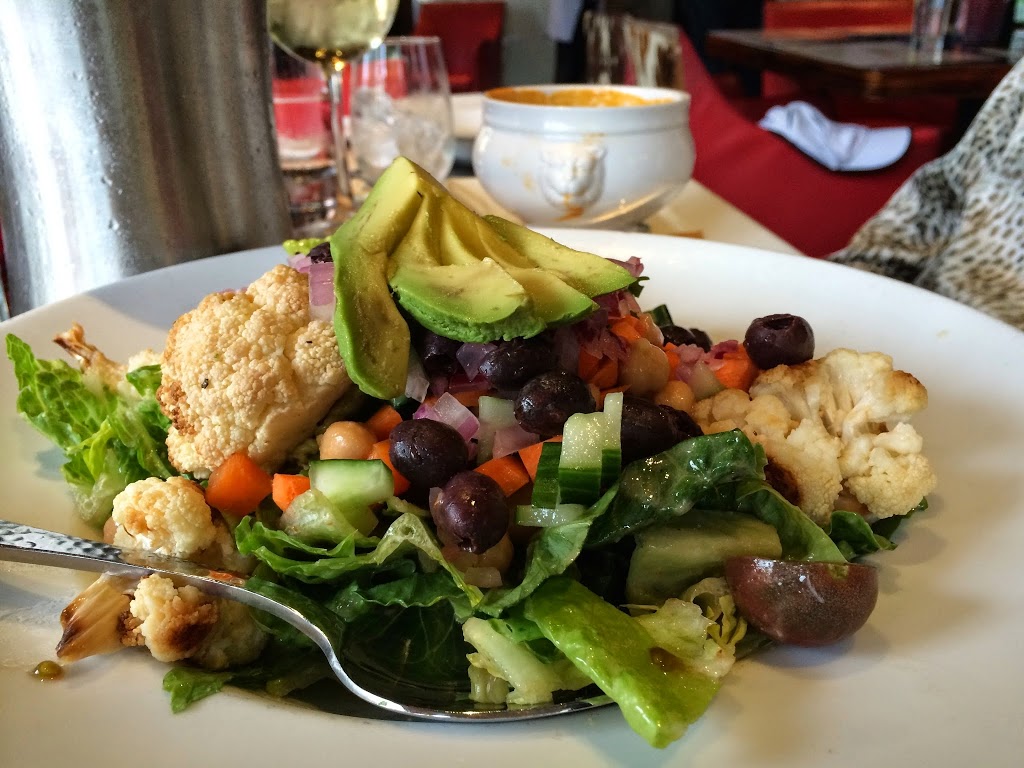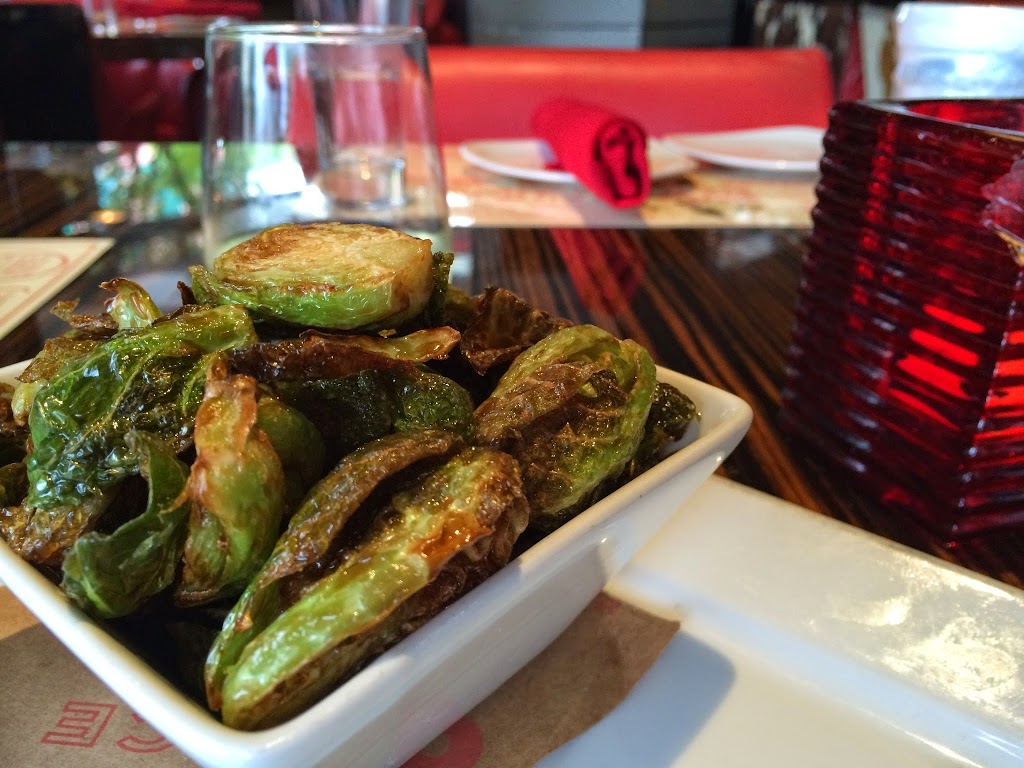 Dinner was incredible. It was one of those meals where neither of us spoke for a few minutes because we were too busy devouring the entrees set in front of us. I ordered the Cioppino, with shrimp, mussels, and the fish of the day — grilled swordfish.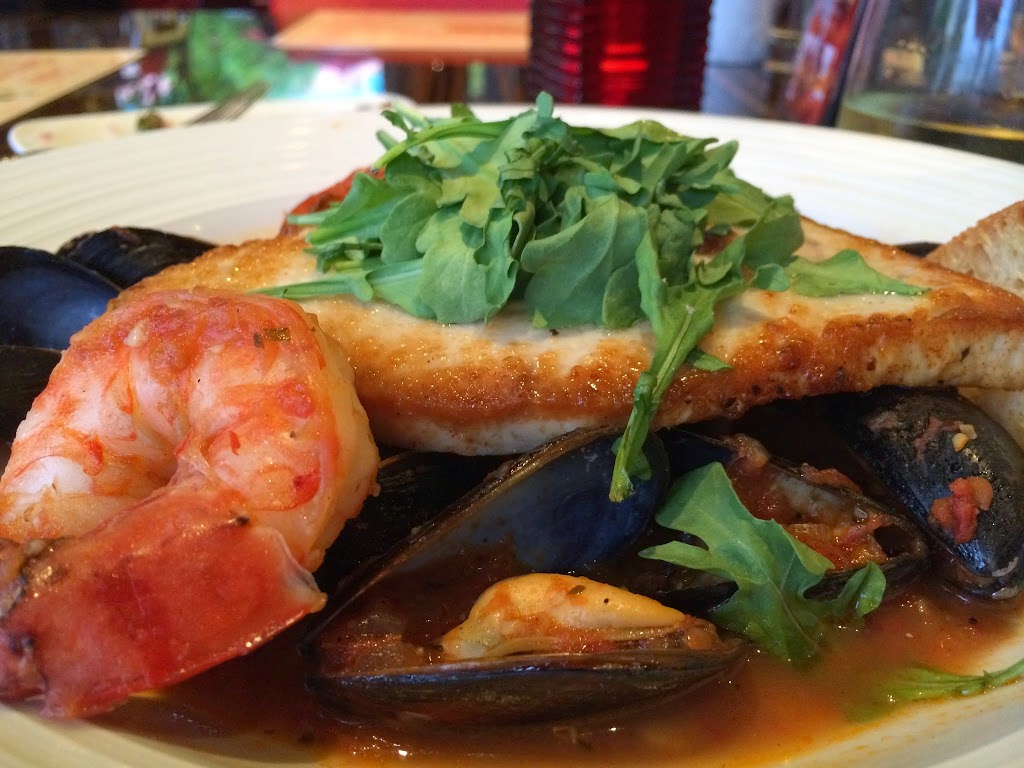 Bubby had the catch of the day, which really should have been the swordfish, but the manager was kind enough to save her one of the yellowtail snappers they had saved that day. She loves yellowtail snapper so she was really excited to be able to have that. Her dish came with one side — she chose the roasted asparagus.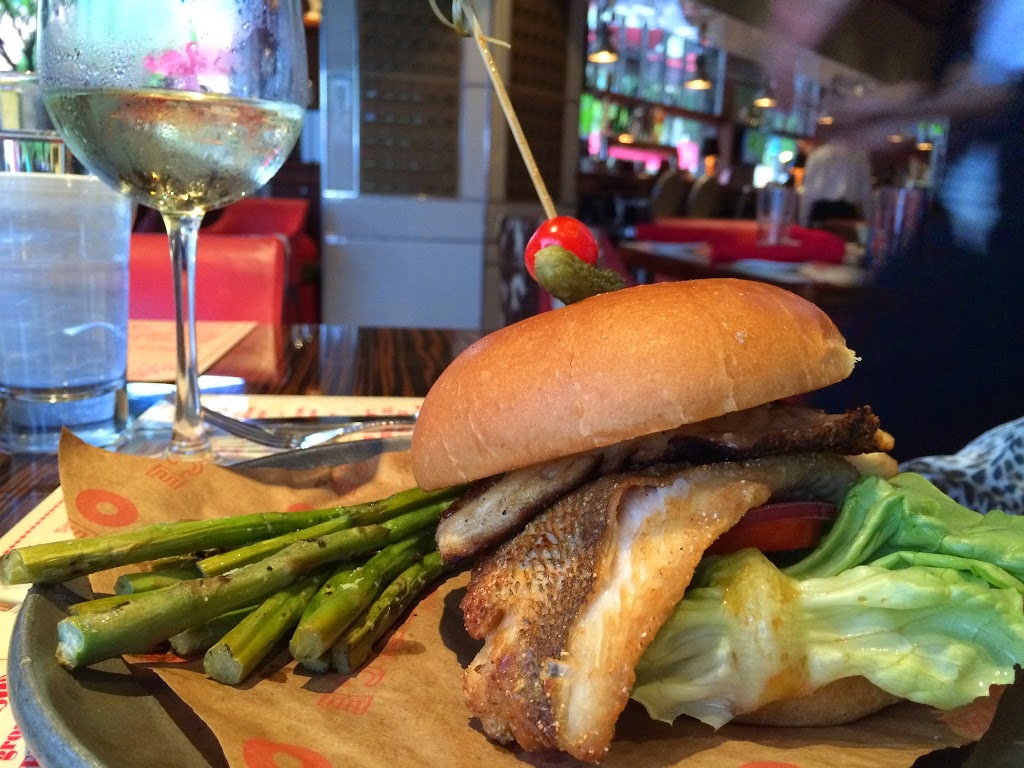 I could not have asked for a better meal, from start to finish. I honestly had no idea that The Office could churn out food this good. I've always thought of it as a good spot for drinks and appetizers, but now I know they are no joke. They have some killer entrees and really know what they're doing.

Disclaimer: I was provided with a complimentary meal for myself and a guest courtesy of The Office. No other compensation was received. As always, all opinions are my own.