Never miss a bite! Sign up here to receive new recipes and reviews straight to your inbox.
Disclosure: I was invited to dine as a guest of the restaurant. No monetary compensation has been received for this post. As always, all opinions are 100% my own.
I'm always up for some good Mexican eats, and Cabo Flats didn't disappoint. With the phrase "Avocado Fries" on the menu, how could it?!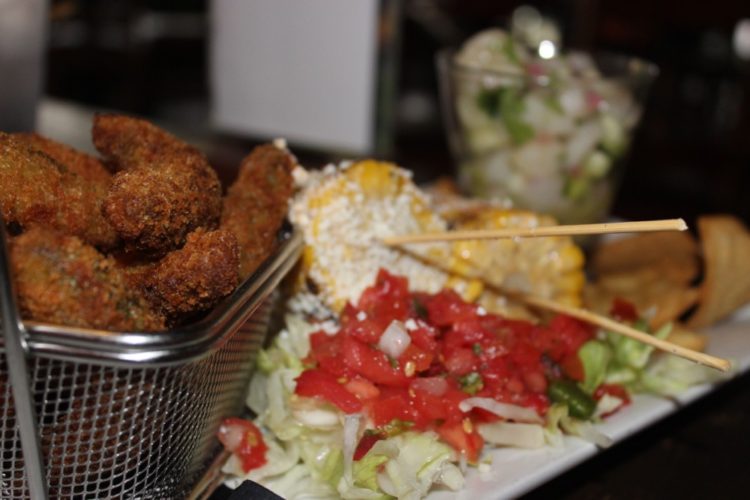 As I've mentioned many, many times — give this girl a margarita, lots of crispy, crunchy tortilla chips, and a big bowl of fresh guacamole and she is very, very happy. There's not much else you need. It's the perfect combination for a girls night out or even a first date. While I'd be totally impressed if a guy took me to a fancy restaurant for a full sit down meal, I'd be equally as thrilled with two seats at the bar of my favorite Mexican restaurant, a salt-rimmed margarita in my hand, and a whole lotta guac staring me in the face.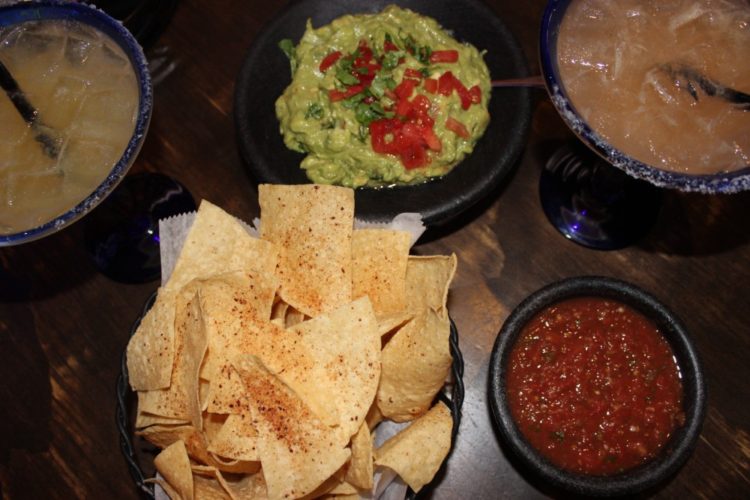 I frequent the same Mexican restaurant in Delray Beach pretty often, but recently I had the chance to try something new, and although it's a little bit out of my way — in the Delray Marketplace — Cabo Flats proved worth the drive in my book. What made me such a fan? Two little words: Avocado Fries. As soon as I saw this on the menu, weeks before my scheduled dinner at the restaurant, I started craving this appetizer. I've begun this strange obsession with things called fries that aren't really fries (see where my newfound polenta-fry addiction started) so obviously Avocado Fries needed to be added to the list. It's a good thing my eating partner for the evening was Miss French Fry herself, Jill of Fashionably French Fried, who is equally as excited by a night full of margaritas, chips and guac as I am. Together, the two of us ate our hearts out at Cabo Flats — and now crave avocado fries on the reg. It comes with roasted garlic cilantro aioli — a tasty dip, but not as flavorful as I would have liked. It could have used more cilantro, and probably more roasted garlic too. Can I just dip my avocado fries in guacamole? Of course I can, and I did.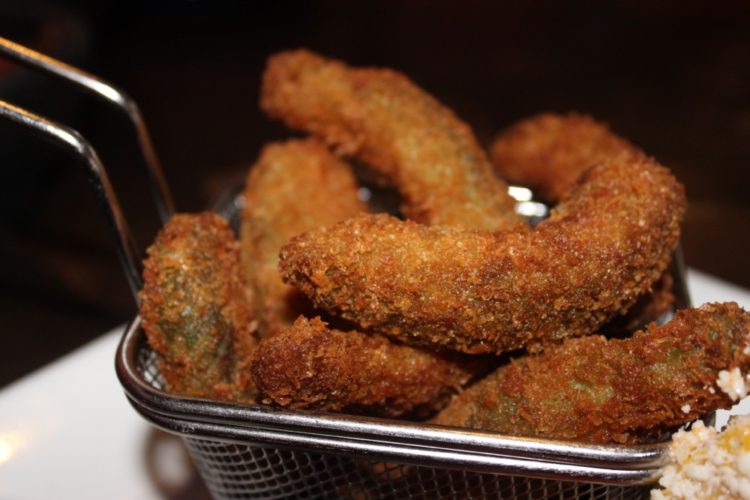 So we didn't fill up on guacamole and avocado fries — although I'm sure we could have made a meal out of just those two things. Mexican Street Corn was another must. I loathe eating corn on the cob. It gets stuck in your teeth and is probably the most unattractive thing ever to eat (note to self: do NOT order this with your guac on a first date). Cabo Flats serves theirs on skewers, so unless you want to sit there with a knife and try to slice off all the kernels, you're stuck with the cob. But you know what? I didn't mind it. The pieces were slathered in cilantro lime garlic aioli, cotija cheese and Cabo's special spice blend, making for one absolutely delicious appetizer. It's a good thing Jill and I don't care about eating in front of each other.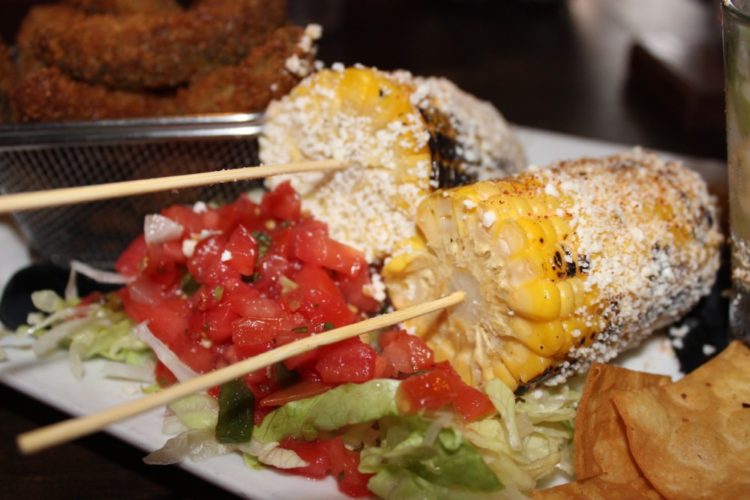 For our entrees, Jill went with a classic Mexican Chimichanga. Is it bad that I've never ever heard of this before? It's a fried flour tortilla filled with your choice of protein, Mexican rice, black beans and a blend of cheeses, topped with even more cheese and guacamole. It looked delicious, and from the look of Jill's empty plate by the end of dinner, must've tasted delicious too.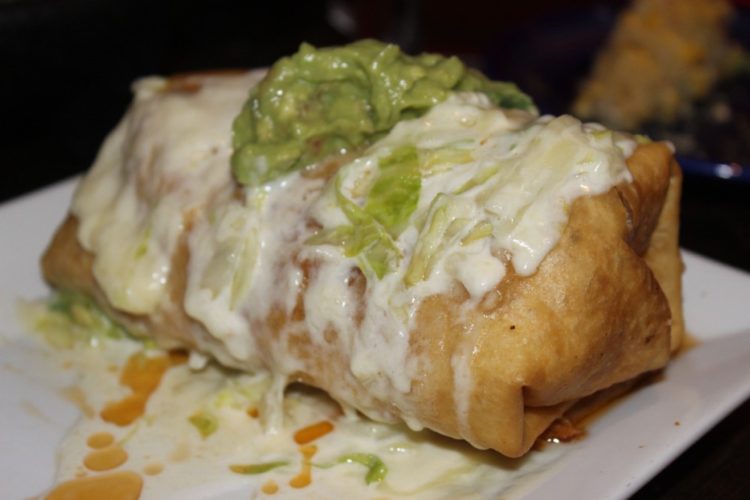 I ordered something I haven't tried in years. In fact, I'm not sure if I've ever personally ordered it or just remember seeing it on the table because it's always what my Dad would order if we went out for Mexican — Fajitas. Cabo even has a vegetarian version with a ton of sautéed veggies including onions, bell peppers, poblano peppers, squash and mushrooms with Cabo's Homemade fajita sauce, served on a sizzling skillet with sides of guacamole, pico de gallo, sour cream and cheese. You can opt for either corn or flour tortillas, or keep it low carb and get the lettuce cups like I did. I loved the way the veggies were cooked and found myself satisfied with simply eating them straight out of the skillet by themselves.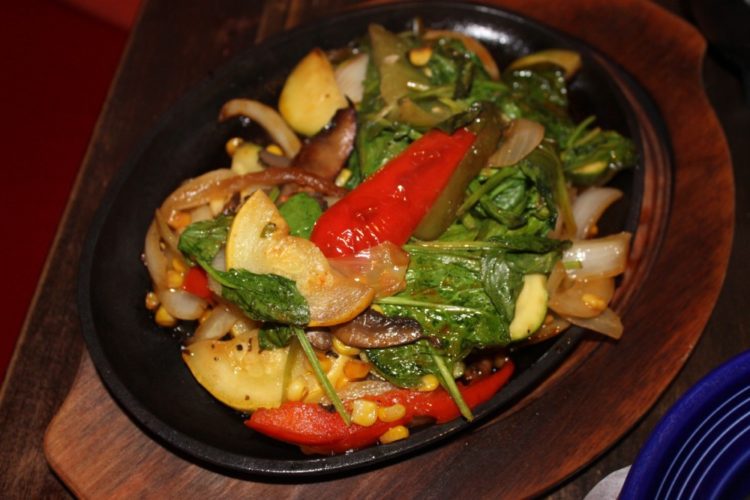 I spotted sweet plantains on the menu's list of side dishes and just had to get them. They were the perfect sweet component I needed to round out a delicious meal.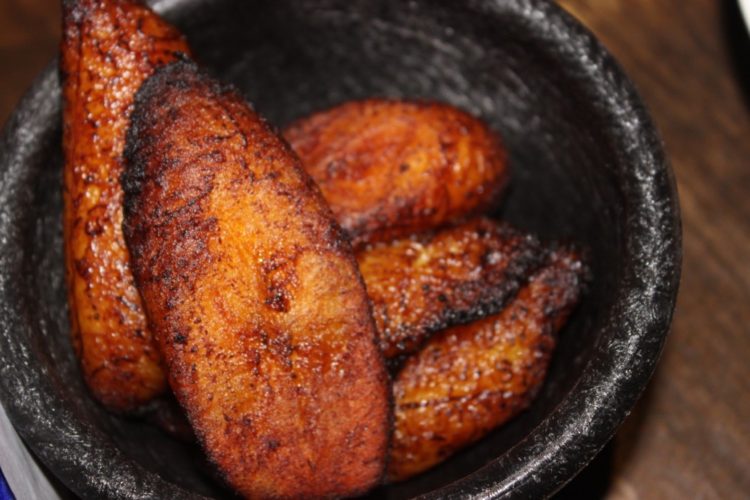 Of course we had a couple of margaritas to pair with our Mexican meal. Jill went with the Blood Orange Margarita made with Don Julio Silver Tequila, fresh citrus, Solerno blood orange liqueur and blood orange puree. With just a hint of sweetness, this was really refreshing (obviously I had to have a taste). I was intrigued by the Upside Down Margarita. What makes it upside down? Apparently, nothing. It's just a glorified margarita made with Cointreau Noir, Corazon Blanco Tequila, fresh citrus and agave nectar — we both also added Grand Marnier floaters because, well, we could. It really was a perfectly balanced margarita. I don't like 'em too sweet, but I also can't take it when they're too sour. This was right in the middle, very easy to drink, and put that margarita-induced smile all over my face.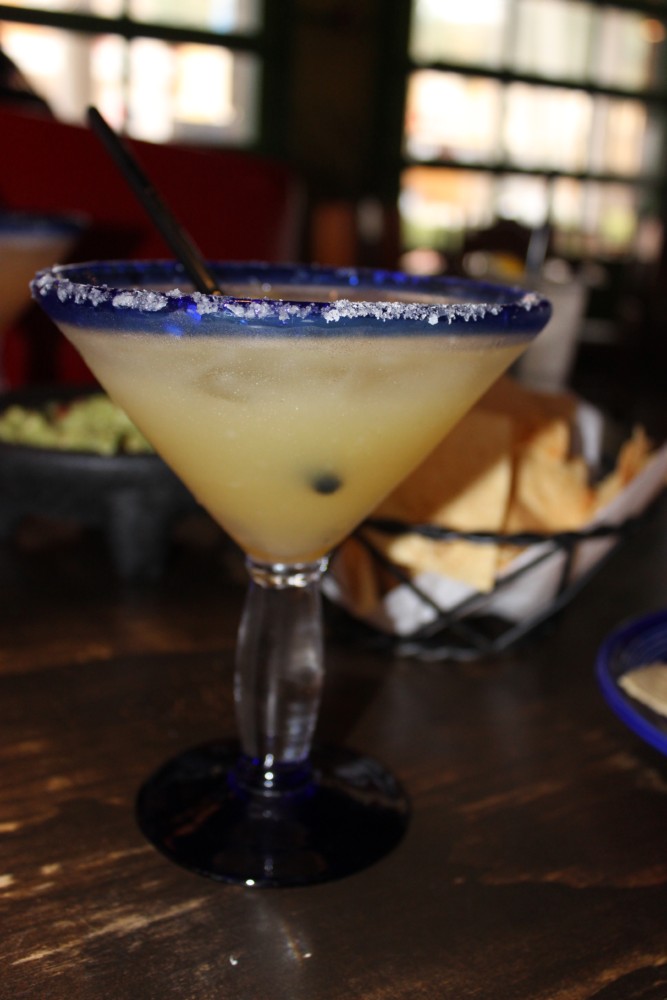 Cabo Flats has a great daily happy hour, both early and late night, from 3-6pm and again from 9pm-close. There's also $5 El Cabo Margarita specials all day on Mondays, $15 All You Can Eat Tacos on Tuesdays, and brunch on Saturdays and Sundays from 11am to 3pm with $15 bottomless bloody marys and mimosas.
Cabo Flats has multiple South Florida locations. I visited the Delray Marketplace at 14851 Lyons Rd. in Delray Beach, but you can also find Cabo Flats in West Palm Beach, Jupiter, Stuart, and at the Dolphin Mall in Miami.
Side note: In light of the recent tragedy in Orlando, I'd like to make note that Cabo Flats held a fundraiser on Thursday, June 16th, 2016 at all of their South Florida locations to help raise money to assist the victims affected by the attack and their families. Through their Cabo Cares Fundraising program, Cabo Flats donated 10% of all sales, raising a total of $3,115.68. Guests enjoyed live entertainment and Mexican bites throughout the night.