Never miss a bite! Sign up here to receive new recipes and reviews straight to your inbox.
Disclosure: I was invited on the Lady Atlantic for the Dinner Cruise as a guest of Delray Yacht Cruises in exchange for this post. As always, all opinions are 100% my own.
Downtown Delray Beach is known as "Florida's Village by the Sea," and has been awarded "Best of the Road – Most Fun Small Town in America" by Rand McNally & USA Today. The town is filled with bars, restaurants, boutiques, salons and art galleries, as well as activities like mini golf and iPic, food tours and outdoor concerts — there is always something to do in Delray, and that's why I love living here so much!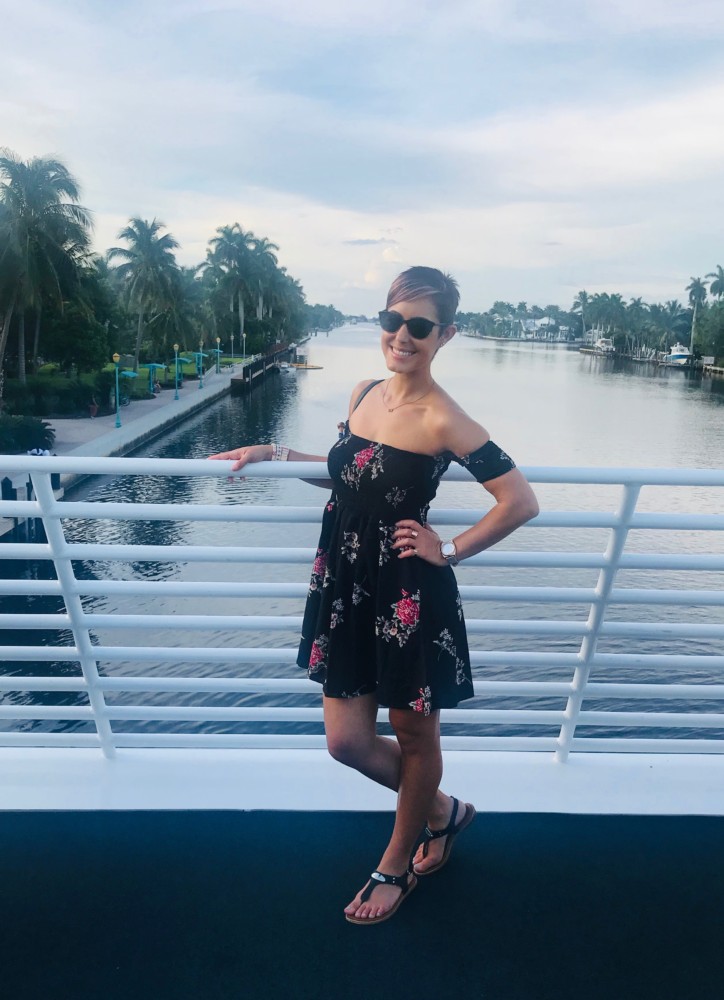 One of the activities I have overlooked, however, is something that stares me right in the face almost every day. I mean, you can't miss the Lady Atlantic or the Lady Delray. These two beautiful yachts are docked at Veteran's Park and sail down the Intracoastal to Boca Raton and back, and sometimes they go north toward Manalapan Island. When you cruise with Delray Yacht Cruises, you get a two-hour narrated tour past some of the most beautiful homes in the area, and you'll learn a little bit about the history of Delray Beach.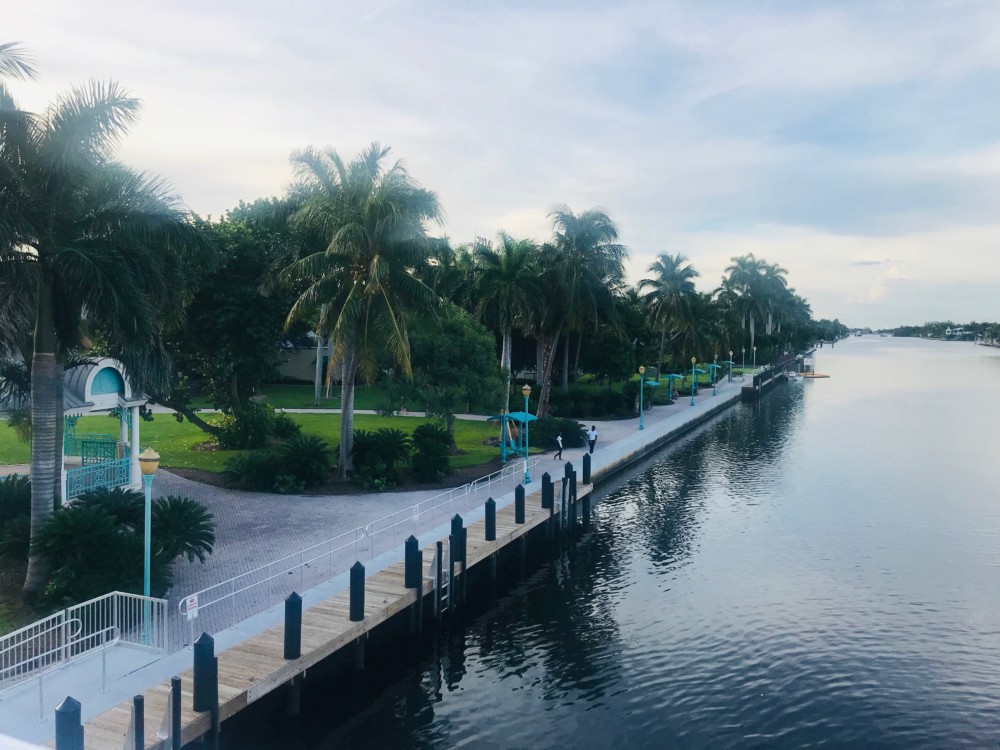 Sightseeing cruises are offered multiple times during the week, and there is also a Saturday dinner cruise and Sunday brunch cruise. Every once in a while, a specialty cruise will pop up (e.g., the steel drum cruise featuring a live band, holiday lights cruises in December, etc.)
The dinner cruise features a buffet with a garden salad, oven-roasted prime rib, chicken piccata, Red Bliss mashed potatoes, seasonal vegetables, dinner rolls, and the chef's choice dessert, hot coffee and tea. It was cheesecake when Roger and I went. There's also a full cash bar, with specialty cocktails available. Guests have prime seating with a perfect view of the Intracoastal during the cruise, and table service.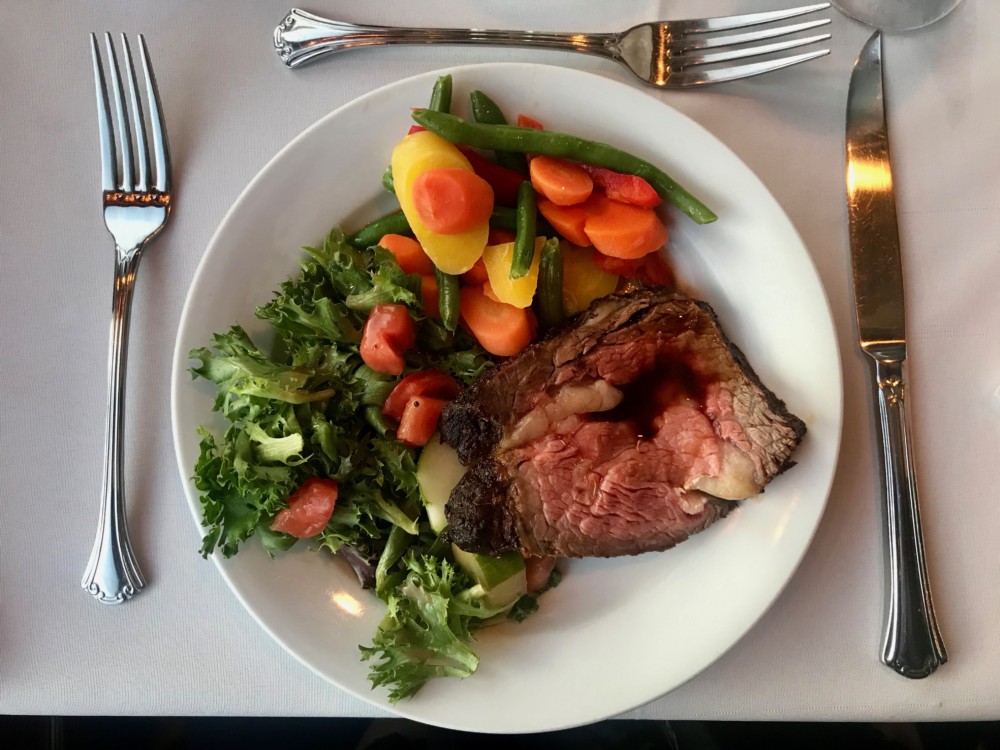 The Sunday brunch cruise also features a buffet, with a variety of breakfast and lunch items, hot coffee and tea, and chilled juices, and the full cash bar is available. While there is no food included in the sightseeing tour, the cash bar is available then too, as well as a casual dining menu.
The dinner cruise is the way to go if you're looking for something to do for date night, a birthday celebration, or just something different to do with friends and family. Yes, it's great for out-of-towners to do while visiting, but it's also super cool for locals. We often forget that we live in a vacation destination — why not take advantage of the fun things we have to do here?
We sipped on watermelon margaritas, enjoyed a yummy dinner, and watched the sunset from our table onboard. The yacht was just as beautiful as the night sky, and all of the staff were very friendly. It was a nice changeup from our normal Saturday night, and I would definitely do it again!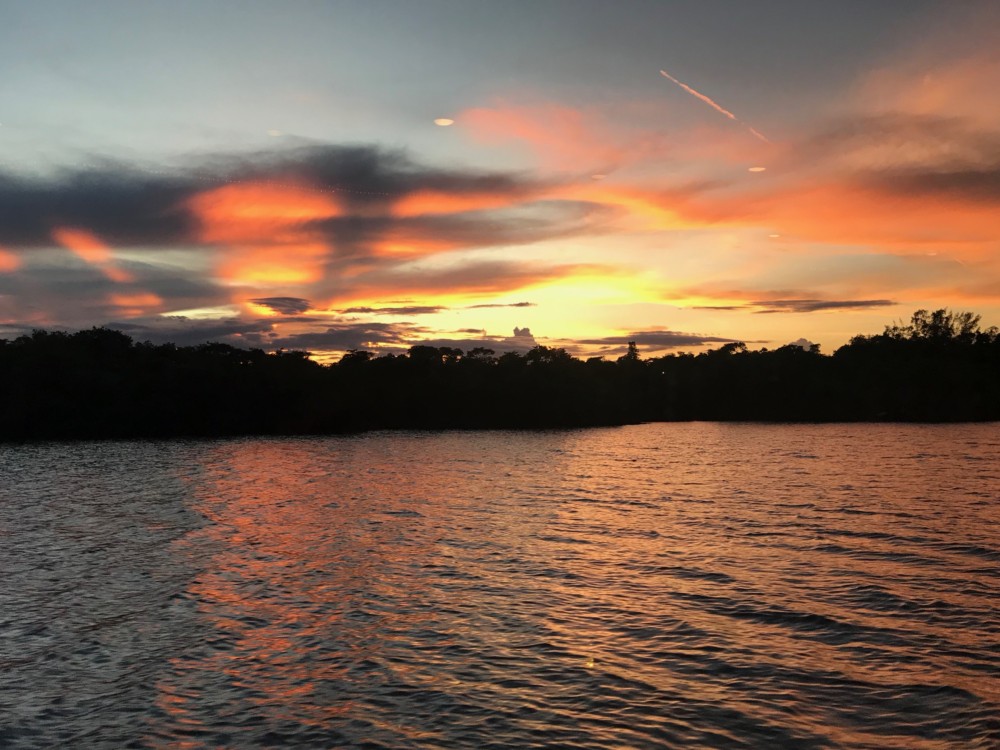 Delray Yacht Cruises also offers private charters. A full schedule of cruises can be found on their website. All cruises depart from 801 East Atlantic Avenue (Veteran's Park) in Delray Beach, FL.