NOTE: This restaurant has since closed.
French…Pizza… Uh, what? That was my reaction when I first heard of this new place in town, A Slice of Provence. The name itself is catchy, and when you pull up to the restaurant you're immediately intrigued — it really has that "French cafe" ambiance that makes you want to sit down, relax, enjoy a scone and sip on a latte.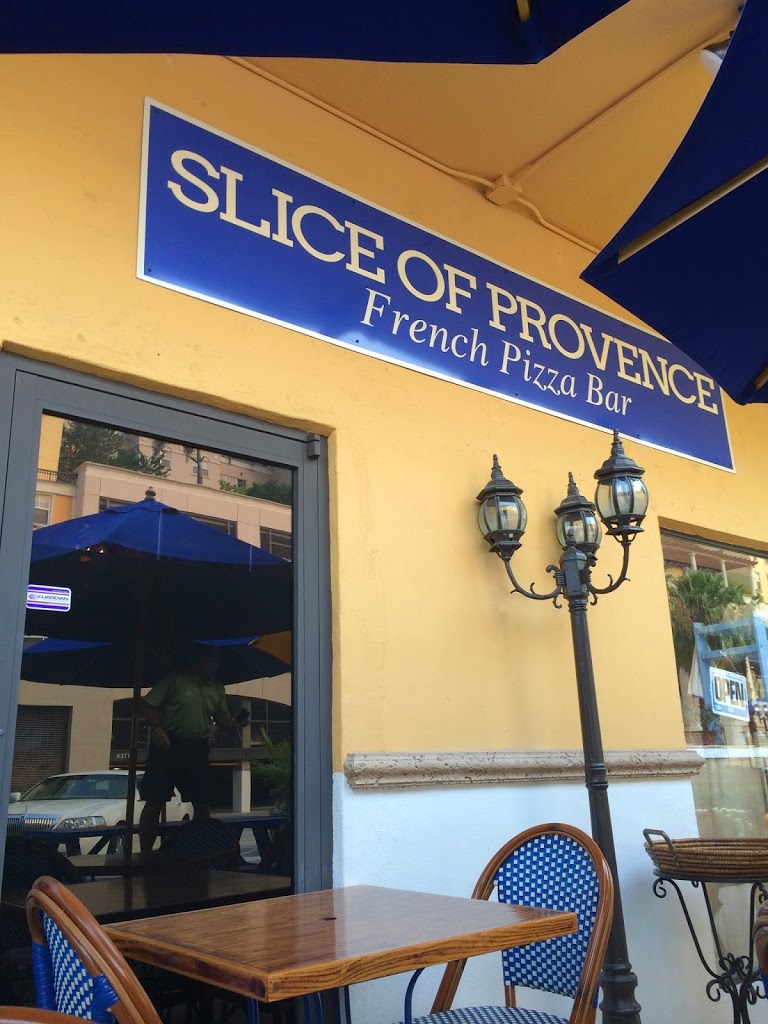 A Slice of Provence is a French pizza bar that uses things like truffle dough and lavender honey, Cantal Cheese (one of the oldest French cheeses in France) and always serves everything to order — this is some seriously gourmet pizza. 

Denise's Foodie Events hosted a dinner at the restaurant and lucky us — we got to taste every pizza on their menu. Yes. Every. Single. One. Not only were we given the opportunity to indulge in rich French flavors atop our slices, we got a taste of France in our glasses too. Various French wines were available for us to try. Whites, Reds, Zins; the manager Danielle was very generous to us. She really did an amazing job of always making sure our glasses and plates were full. She even served each of us our own individual salad to start off the night — their signature salad includes mesclun greens with fresh herbs and cherry tomatoes and is tossed in a homemade Provençal dressing — super flavorful with a little bit of a kick.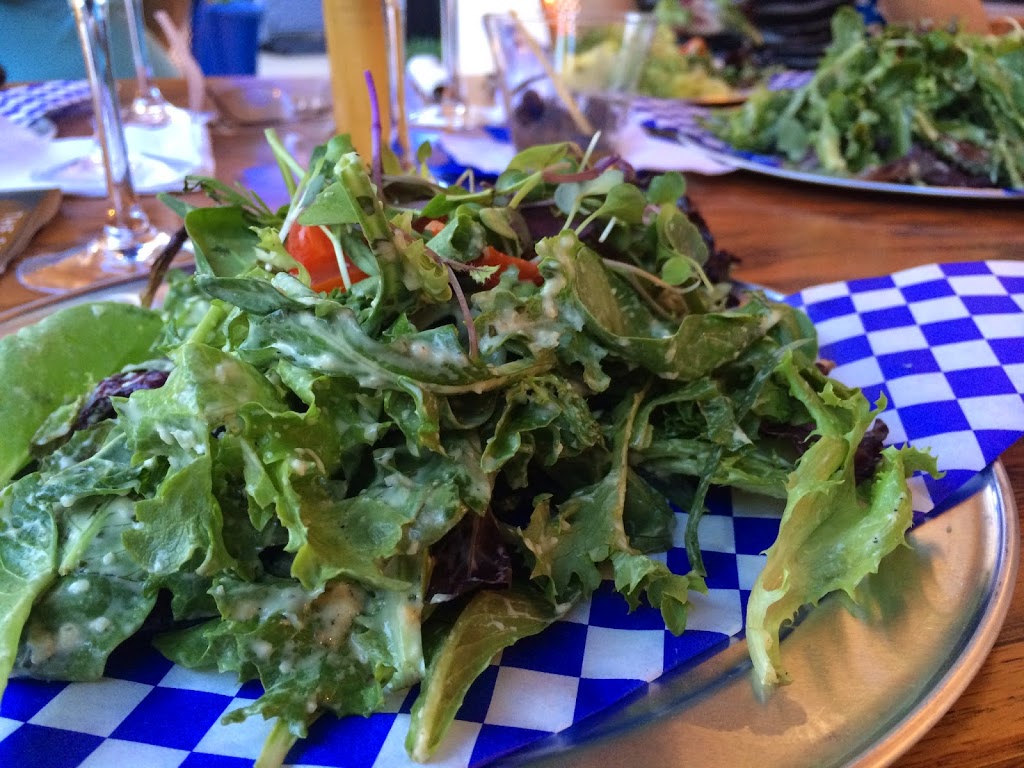 Once the pizzas were ready, we all dashed inside to check out what was in store. SO MANY PIZZAS! How does one choose where to begin? Good thing we had them slice the pies pretty thin so we could fit several onto our plates. Of course we knew we'd be coming back for seconds, but who wants to have to pick and choose the first time around?!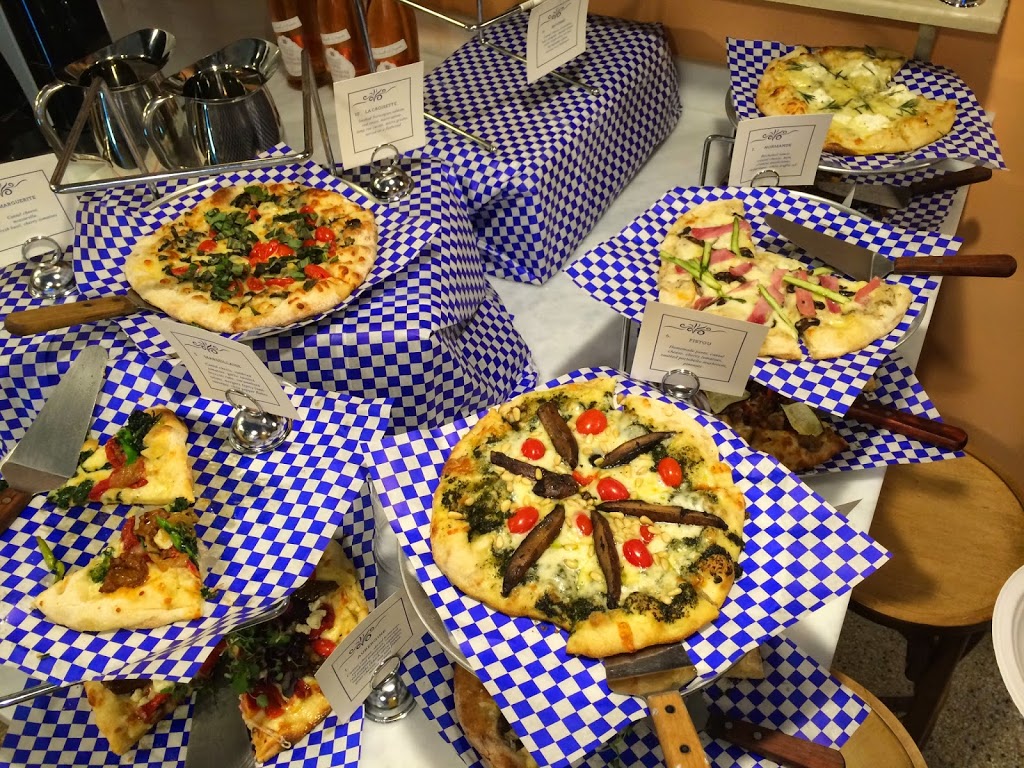 There were a few I stayed away from because they had ham or sausage, but the majority were vegetarian-friendly. 

Feast your eyes on these pies!


(Cantal cheese, sliced & sundried tomatoes, roasted red peppers, eggplant tapenade, goat cheese, sea salt flakes, micro greens)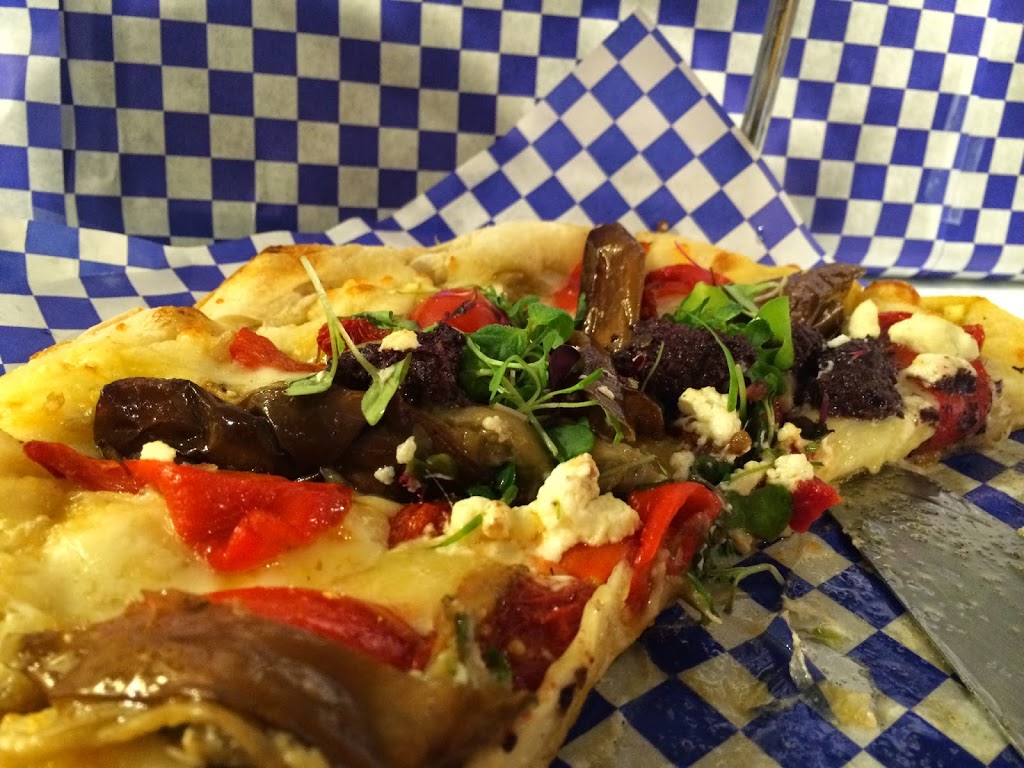 Forestiere
(Cantal cheese, sauteed shiitake, crimini & maiitake mushrooms, ricotta, white truffle oil, sea salt flakes, micro greens)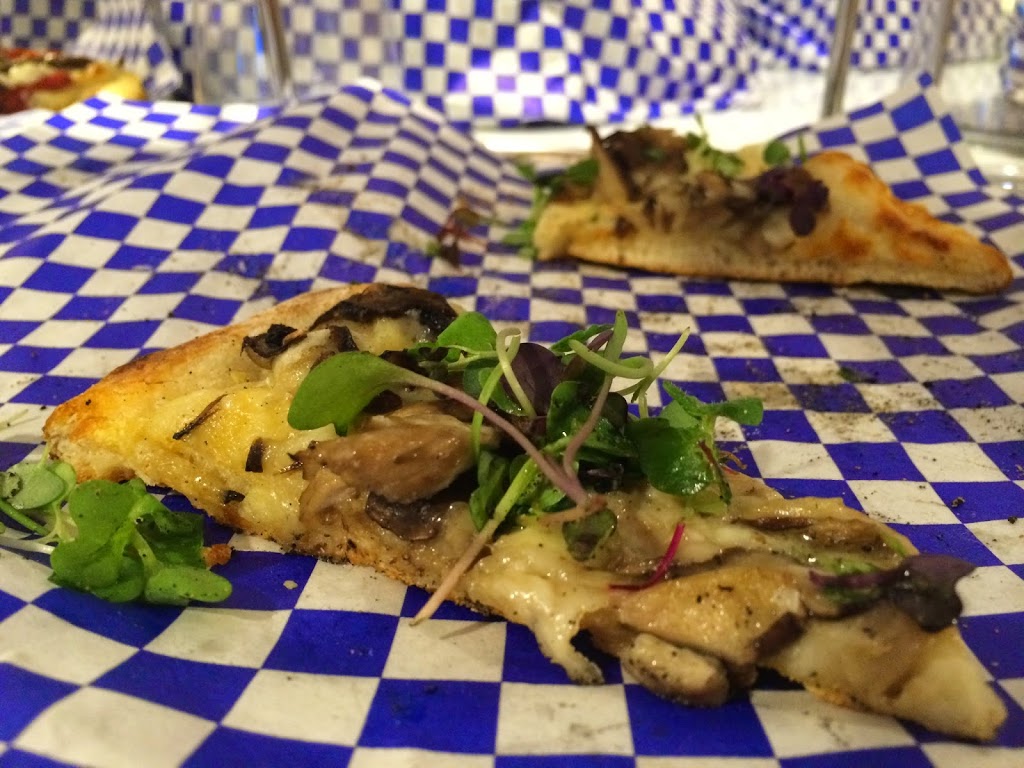 (Cantal cheese, cherry & sundried tomatoes, roasted red peppers, caramelized onions, pork sausage, nicoise olives, zucchini)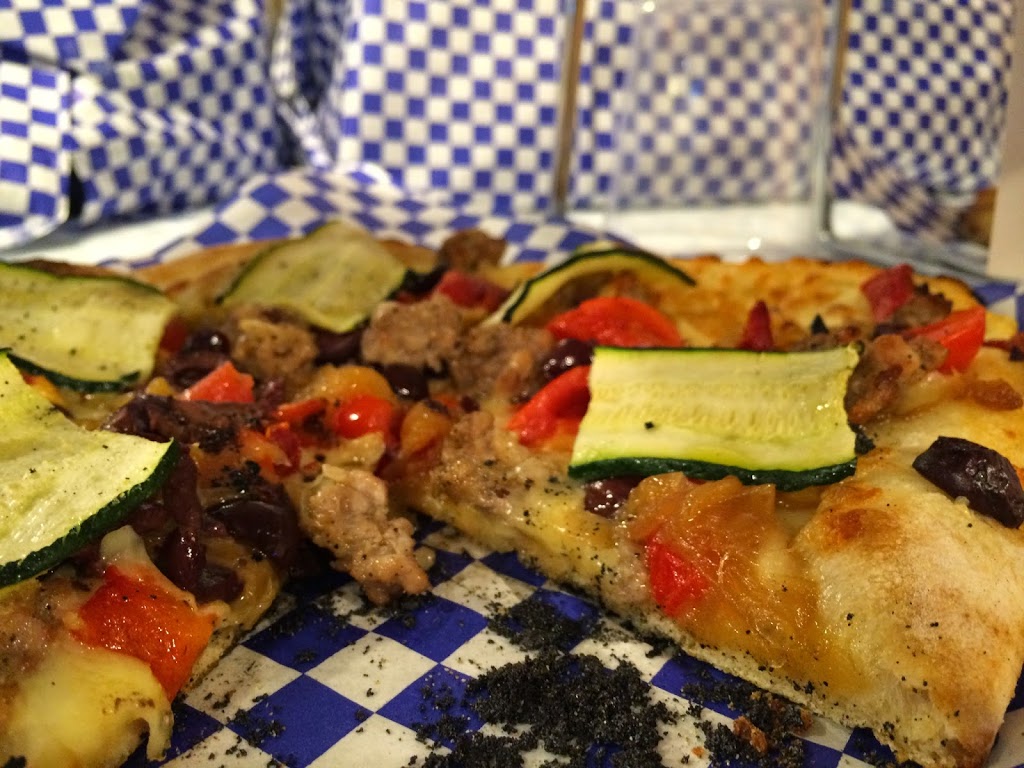 Nicoise
(Cantal cheese caramelized onions, cherry tomatoes, nicoise olives, anchovies)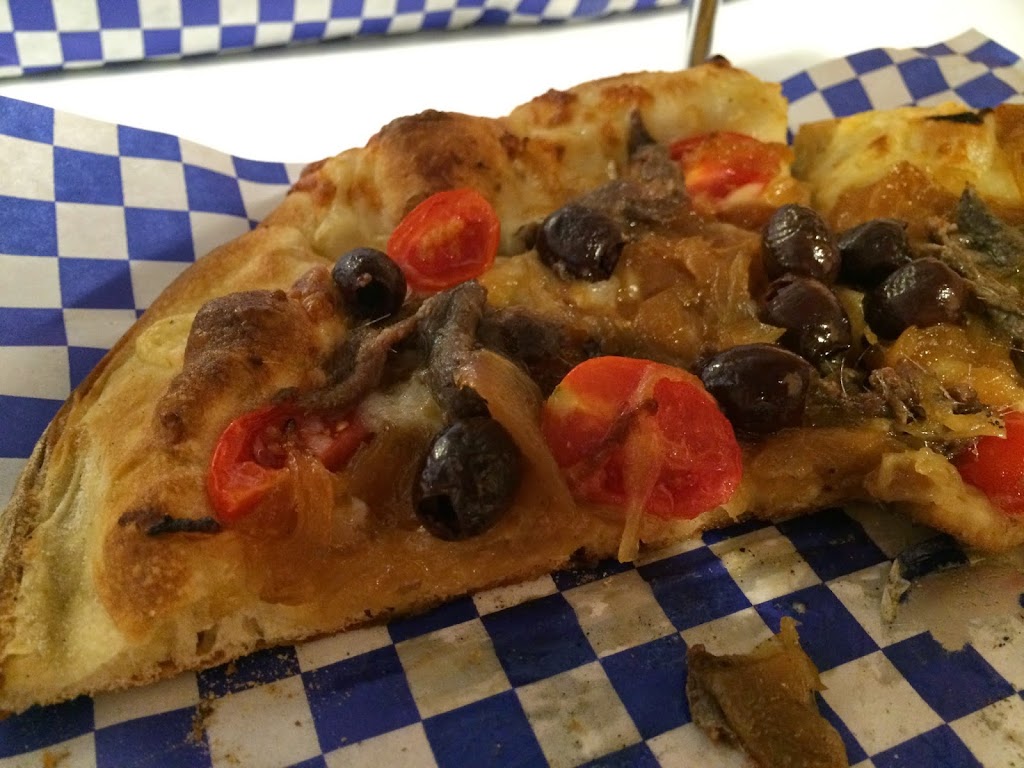 Marseillaise
(Cantal cheese, sundried tomatoes, garlic sautéed broccoli rabe, caramelized onions, spicy lamb sausage, chili pepper flakes)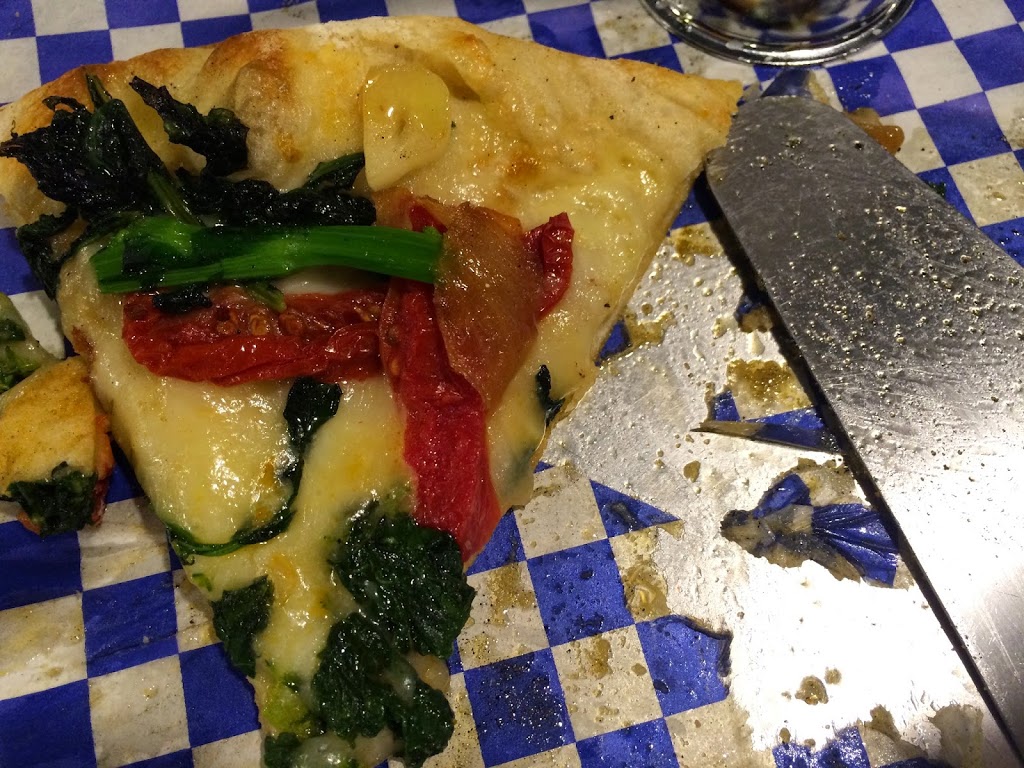 Pistou
(Homemade pesto, cantal cheese, cherry tomatoes, sautéed portobello mushrooms, pine nuts)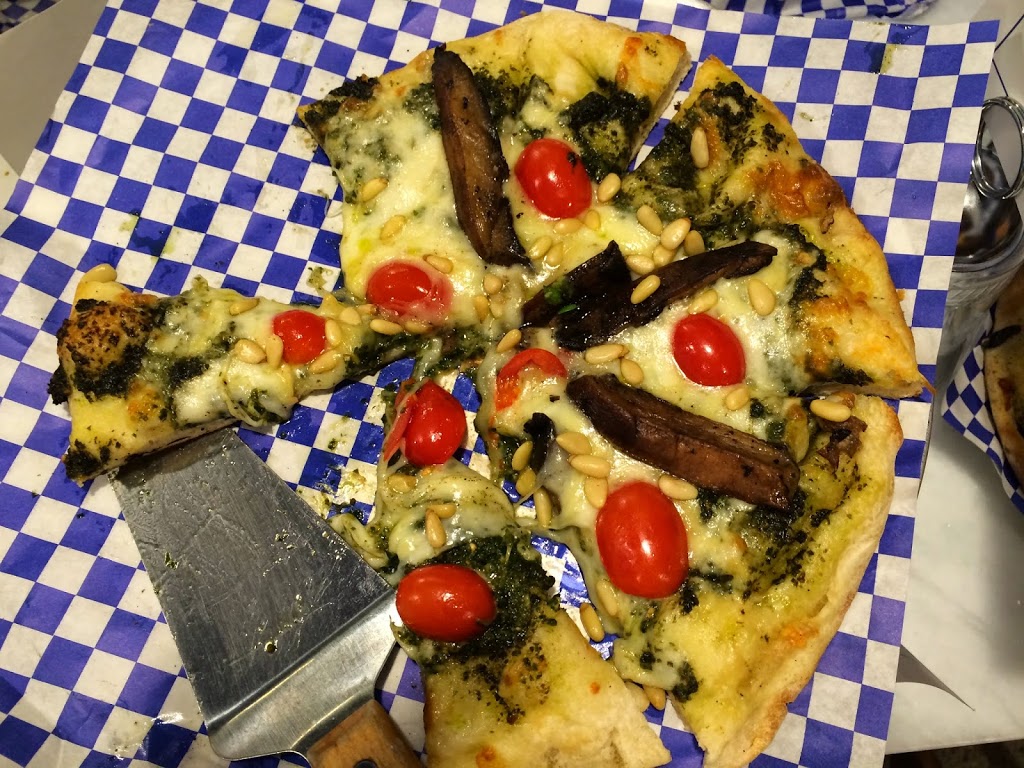 (Cantal cheese, mozzarella, fresh basil, cherry tomatoes)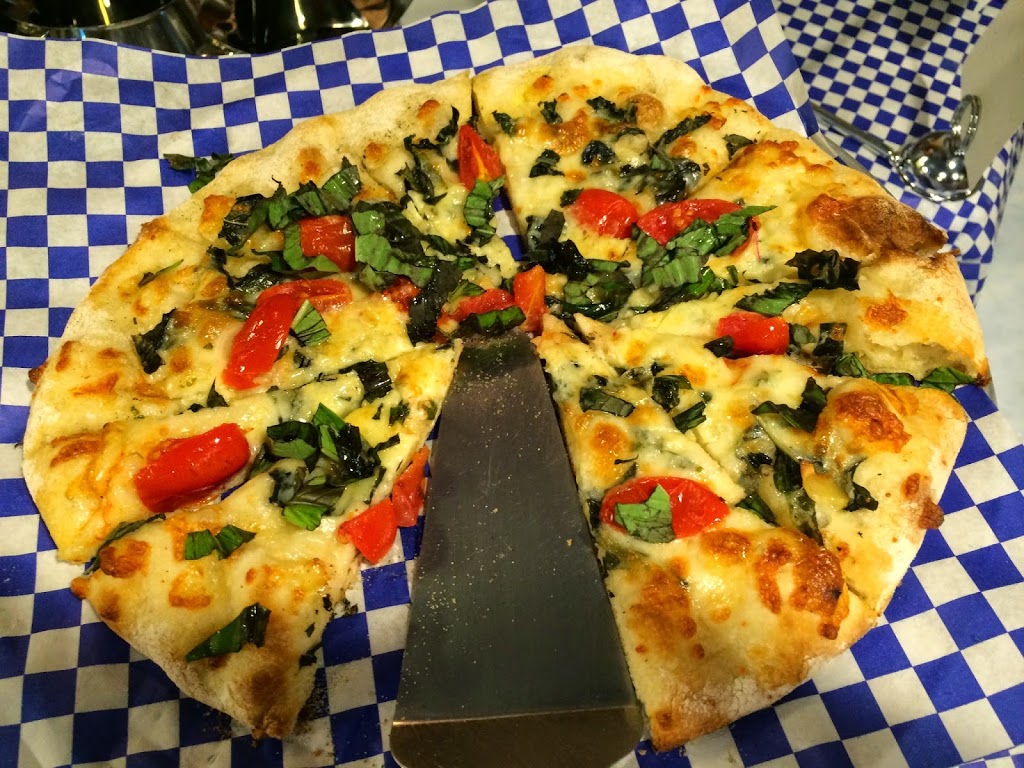 La Croisette
(Smoked Norwegian salmon, red onion, mascarpone, lump roe caviar, micro greens)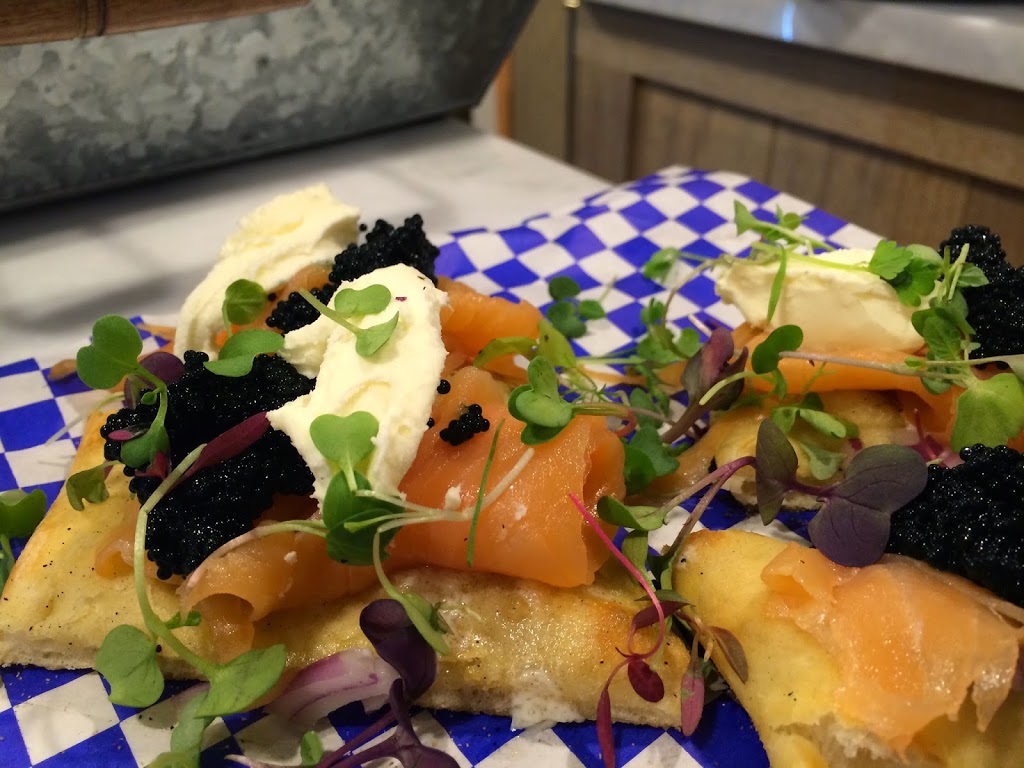 We also tried the Bayonne with C
antal cheese, proscitto, baby arugula shaved cantal, evoo and fig balsamic glaze, the 
Normande with b
echamel sauce, cantal cheese, ham, crimini mushrooms, asparagus, white truffle oil), and 
Quatre Fromages with c
antal cheese, mozzarella, ricotta, gorgonzola, garlic confit, and rosemary sprigs — obviously a good one, I mean…four cheeses, how could it not be good?!

The Forestiere was a favorite of the night for most people. With white truffle oil as one of the main ingredients, how could you not love this one? Also, the Pistou had some going back again and again for "one more little taste." The pie with smoked salmon, La Croisette, was really unique. Elegant caviar and creamy mascarpone made this quite the elevated slice — you certainly wouldn't find this at your pizza place, that's for sure. 

Each pie boasted such strong flavored ingredients that each and every one lingered on your tongue for just a moment before you began to taste the next, the crisp flatbread crust added just the right amount of crunch to compliment the gooey, melted cheese and soft cooked vegetables.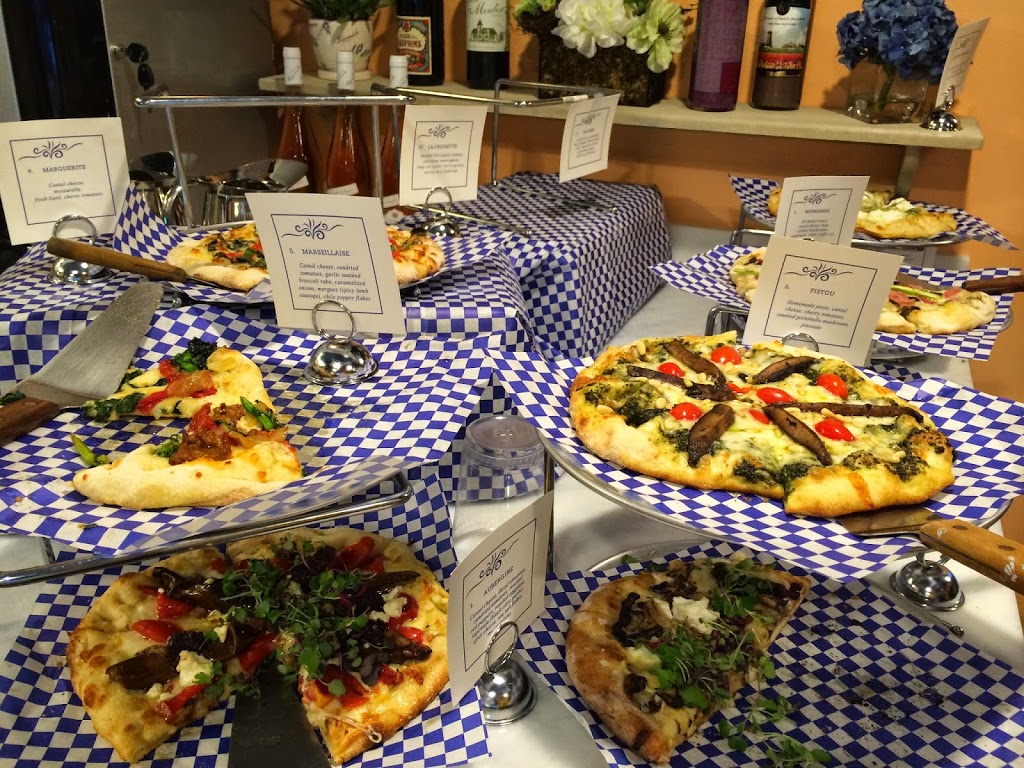 As if we all weren't stuffed enough, Danielle brought out dessert too! Chocolate Mousse and Affogato, which is kind of like a fancy root beer float but with a coffee-based liquid. Um…heaven in a cup might be a better name for it.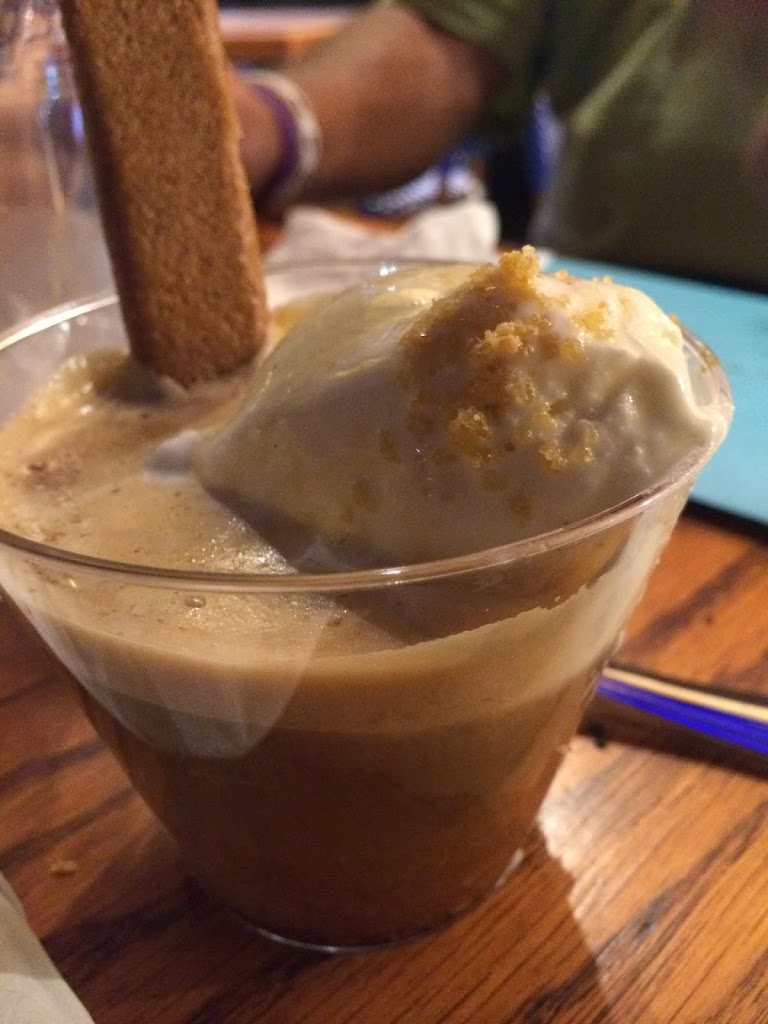 If you haven't been to A Slice of Provence, what are you waiting for?!