I love my dinner dates with Bubby. Now that I'm not living with her anymore, it's important to me that we still have our time together. She loves introducing me to new restaurants, and especially loves finding good restaurants with great dinner deals.
How does this one sound? Appetizer, entree and dessert — and a bottle of wine, all for $60 for two people. Sweet deal. The Atlantic Grille, the restaurant of the Seagate Hotel in Delray Beach, has this deal going on during the week through the month of September. First off, this restaurant is gorgeous. There's a huge shark tank that separates the kitchen from the dining area and everything gives you a very "I'm-on-vacation-somewhere-tropical" feel. It reminded me of a restaurant you would go to while vacationing somewhere on a tropical island. It's about a block from the beach in Delray and has a really nice outside porch area with couches and lounge chairs.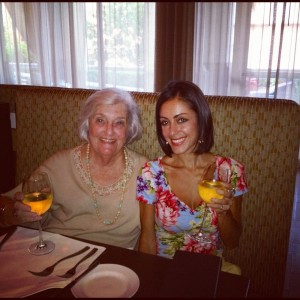 This deal had a prix fixe menu that included three appetizers, three entrees, and two desserts from which to choose. You also could get a bottle of merlot, cabernet or chardonnay. We chose chardonnay since we were getting seafood as our entree. For the appetizer, Bubby got the cream of asparagus soup and I got the veggie niçoise salad with tomato, green beans, and red potatoes in a dijon and tarragon vinaigrette. I had a few tastes of Bub's soup. It was good, but I didn't think I'd want a whole bowl of it. I love asparagus, but that was the first time I tried an asparagus soup — it's really not my thing. I loved my salad though. The dressing was the best part of it — tangy and sweet and I liked that there were potatoes in it. That isn't something you usually see in a salad.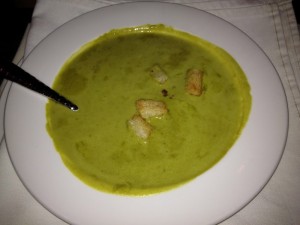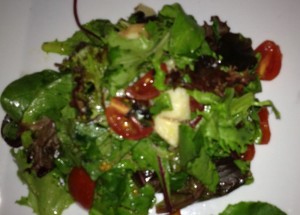 Dinner was an easy choice for both of us. We got the same thing: the Atlantic cod with tomato, basil and parmesan risotto with a balsamic glaze. I raved about the cod I had at Seagrille at the Boca Resort, and I'm going to rave about the cod at this restaurant too. This is definitely my favorite fish. Melt-in-your-mouth tenderness, silky and smooth texture, and flavor that makes your taste buds very, very happy. The risotto was nice and creamy as it should be, with lots of flavor from the basil… although it could have used more parmesan. The balsamic glaze was the perfect topper to a great dish.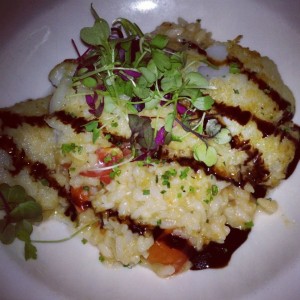 We had to try both desserts on the menu so we each ordered one. Bub got the chocolate peanut butter tart with chocolate ice cream and candied peanuts, and I got the oatmeal cookie ice cream sandwich with banana caramel pecan semifreddo. Wow. Can you say decadent?! The chocolate peanut butter tart was very good, but I absolutely loved the oatmeal cookie ice cream sandwich. The semifreddo was so, so good. Bananas and caramel are a really good combination. The only thing that would have made this dessert better was if the cookies had been a little softer. The ice cream did help soften up the cookie when paired together.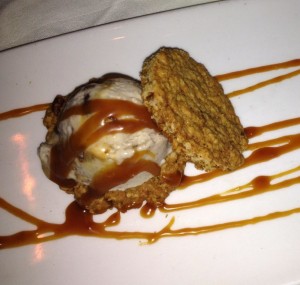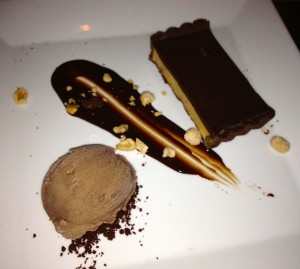 I'm wondering if I'll ever have a bad dining experience when Bubby takes me out. She never steers us in the wrong direction when it comes to eating good food, that's for sure.


Delray Beach on Dwellable