Never miss a bite! Sign up here to receive new recipes and reviews straight to your inbox.
Disclosure: I received a complementary DeGustabox to review. No monetary compensation has been received for this post. As always, all opinions are 100% my own.

Let DeGustabox surprise you with new, fun food products every month!


Subscription boxes are definitely trending nowadays — everything from StitchFix to BirchBox to BlueApron, and now DeGustabox! This European-based company is bringing its surprise box of snacks to the United States. Members sign up to receive a box full of 10-15 handpicked products, many of which are new to the market. There's no commitment and you can cancel at any time. DeGustabox's mission is to introduce people to new flavors and break that habit of constantly buying the same products over and over again. Every box is filled with at least 10 full-size products at a great price of $19.99 per month (including delivery.)
I'm always on the hunt for fun new food items, so getting a whole box of 'em was exciting! Not only did my DeGustabox come with snack foods such as the new Wise Popcorn Cinnabon cinnamon roll flavor (YUM!) and Orchard Valley cranberry almond cashew trail mix (more YUM!), but there were also ingredients I can use for cooking and baking, including Soy Vay® teriyaki sauce, Brianna's Italian Vinaigrette, Vita Coco coconut oil, and cinnamon flavored Jif Peanut Butter. I see a cinnamon peanut butter banana bread happening very soon. I can't wait to try that vinaigrette in a good salad, and will definitely be breaking out my wok to stir-fry some teriyaki veggies.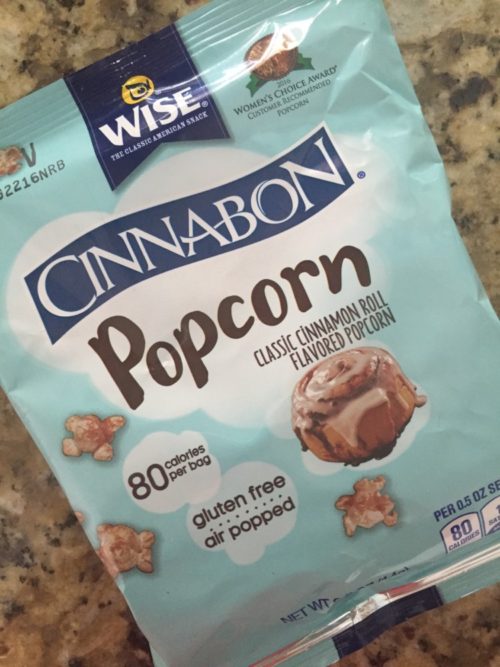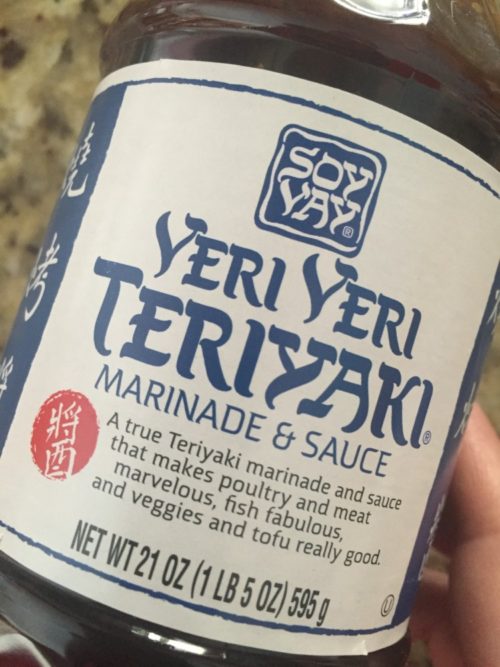 The featured product of the month was a lime-flavored mineral water called Topo Chico. It's been bottled at source in Monterrey, Mexico since 1895, and legend has it that when the Aztec Princess became ill, she was carried hundreds of miles to the spring. After drinking and bathing in the water, she experienced a miraculous recovery. The minerals found in this water include calcium, magnesium, potassium, and manganese. This was an entirely new product to me, and one I was happy to find.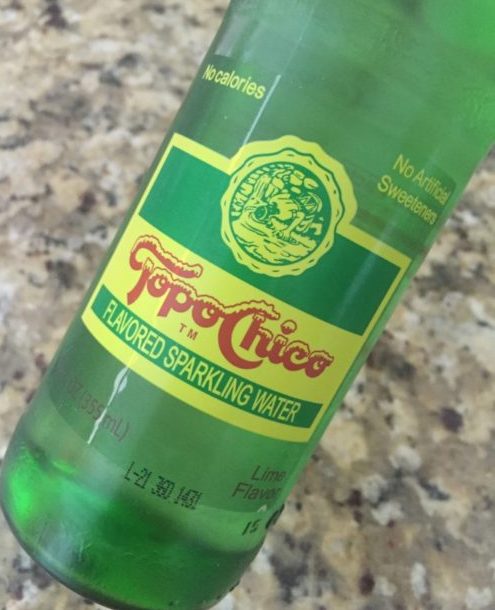 One item that I found a little strange to include in a box like this, was Honees Cough Drops. This just seemed out of place among the more interesting product choices. But according to the package, they're rated #1 for natural relief and are a great source of vitamins C, B6 and B12, so I guess that makes 'em good enough to highlight.
There was one sweet treat in the box that made my heart skip a beat —Haribo® Sour Gold-Bears. I have a soft spot for gummy candies, especially the sour ones! I also really loved seeing the Elmhurst Harvest chocolate almond milk in shelf-stable packaging. I love adding almond milk to my post-workout protein shakes, and always use it for baking too! In fact, maybe I'll use it for that cinnamon peanut butter banana bread and give it a little chocolate kick!
Keep an eye out for a recipe for Cinnamon Peanut Butter and Chocolate Banana Bread coming soon! My mouth is watering just thinking about it… Time to go bake with these ingredients!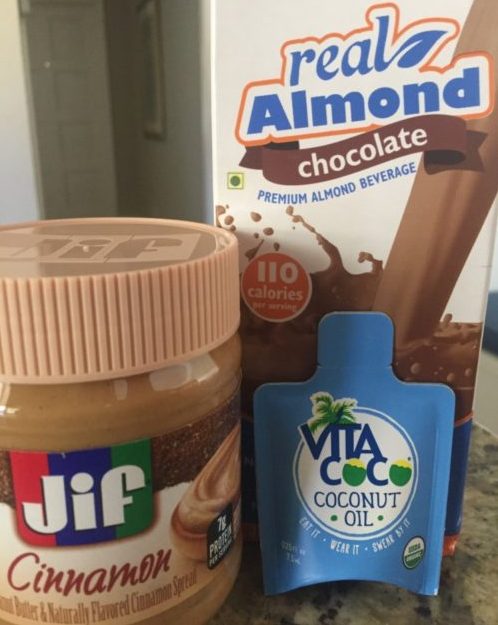 Curious about DeGustabox? You can get your first box for 50% off when you register here! Yep — that's 10-15 yummy full size products for $9.99. That's a STEAL.