Never miss a bite! Sign up here to receive new recipes and reviews straight to your inbox.
Disclosure: I was invited to attend the West Palm Beach Food Tour as a guest of the company. No monetary compensation has been received for this post. As always, all opinions are 100% my own.
I don't know about you, but I plan all of my trips around one main thing — food. This should be no surprise coming from a food blogger, but it's amazing to see how many other travelers feel the same way. When you visit an area like South Florida, the food scene can be a little overwhelming. There are so many choices for brunch, happy hour, dinner, dessert, and even just general sightseeing — how do you choose where to go?! Enter one of the newest tourism crazes, the Food Tour. I've gone on several of these tours in Boca Raton, Downtown Delray and even Palm Beach Gardens. And now I can add West Palm Beach to the list.
The West Palm Beach Food Tour is led by Kristl Story. Her last name is perfect because she really does have a knack for telling a great story as you walk through Downtown West Palm Beach on the tour. Kristl is a true foodie — and apparently a pretty awesome baker too. She posts some of her own creations on the West Palm Beach Food Tour's blog and her Chocolate Kahlua Cake sounds freaking incredible! Sorry, the chocoholic in me took over for a sec. Back to the tour…
As Kristl says, the best way to experience a city is through food, because food tells the story of a neighborhood's people, history and culture. And when the food is as delicious as it is here in South Florida, you know you're going to get a good story! West Palm Beach Food Tours are held Tuesday through Saturday, starting at 11am. During the three-hour tour, you'll enjoy 13 tastings from 6 of the best local restaurants — and yes, you're walking in between each stop, but the walking amounts to no more than one mile. The tour is suited for most ages and fitness levels so long as you are okay with walking (and if it's summer, okay with walking in the heat). General tickets (ages 13+) are $65, and $45 for children 12 and under.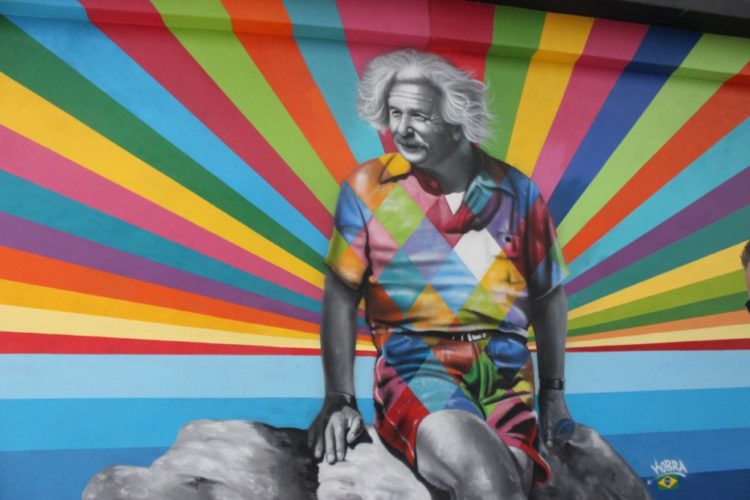 We started the tour at the cutest wine bar ever — The Blind Monk. They just recently starting serving brunch, and although we were there on a Saturday morning, we were going to taste a couple of their signature appetizers available on the menu after 5pm. But before we dove into the food, we had to kick off the tour with a cocktail — after all, we were at a wine bar. We had a taste of the Prosecco Mojito, a super light and refreshing drink that would be perfect for weekend brunch or a relaxing day at the pool. I've always been a mojito fan, but now I think I'm going to start using prosecco instead of rum. Genius (and really delicious) idea!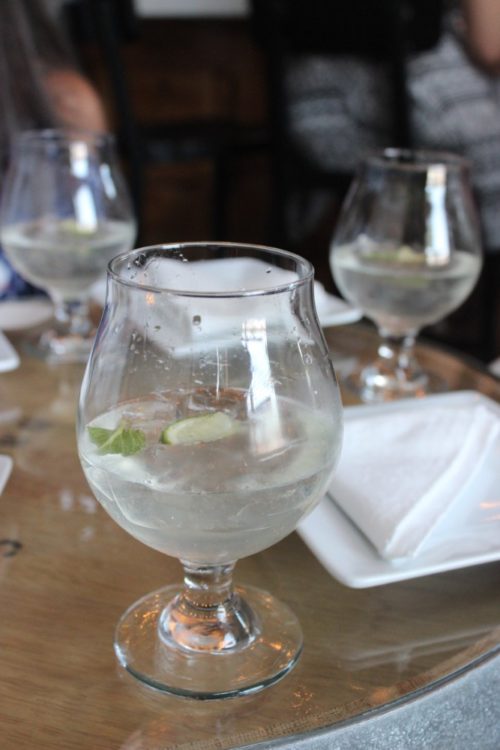 So that was good, but now we were all good and hungry and ready to eat! We were served a plate of beautiful round crispy tortillas topped with Ahi tuna tostada and a mango avocado salsa. This dish had summer in Florida written all over it. It was crisp, bright, and bursting with flavor. I only wish there was more of it! But, alas, this is a tasting tour. And there was plenty more tastings to be had! The pan con tomate was next, a classic Spanish tapas dish. A crispy garlic-rubbed baguette is topped with fresh tomato and sea salt. It doesn't get much more simple than that — but it also doesn't get much more delicious.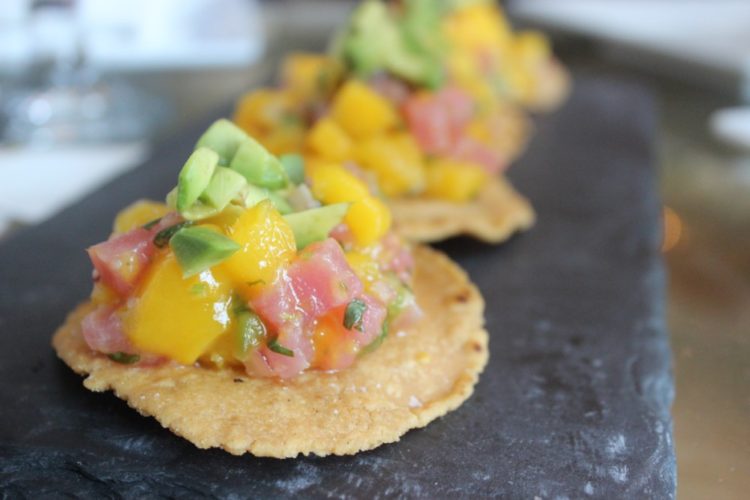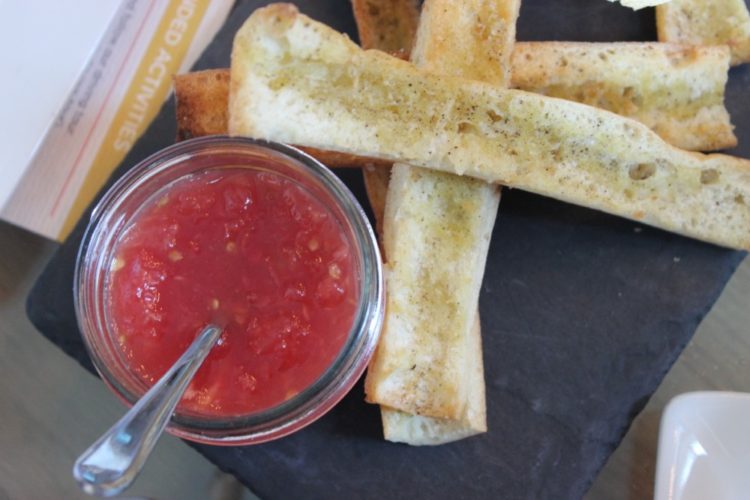 While we walked to our next spot, Hullabaloo, Kristl clued us in on the history behind the railroad tracks, showed us local artwork, and got us ready for our next bite. Hullabaloo is part of the Sub-Culture group (the brains behind Dada, Kapow, Dubliner and more) and Executive Chef Fritz Cassel is a very well-known chef in the area. His fire-roasted Brussels sprouts is one of his most popular dishes and is normally served with bacon aioli and candied pine nuts. Those candied pine nuts might just be my new favorite thing in the world — I must try making them at home and putting them in everything. My Brussels sprouts obviously didn't have the bacon aioli. Instead, I had a creamy, yet still very light, parsley puree. It felt decadent, but with so much green in the bowl, I couldn't help but feel good about what I was eating. By the way — this was my favorite dish on the tour.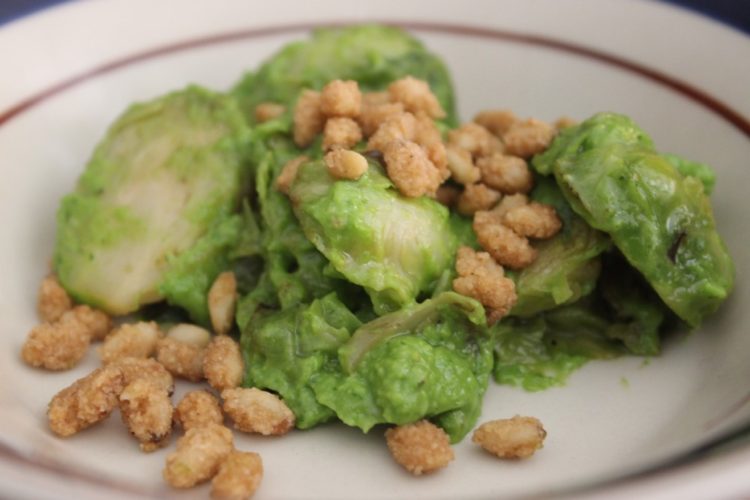 We took another short walk while Kristl kept us entertained with her antics and eventually found ourselves at Ganache Bakery where we were taught how to open a coconut and then sampled its fresh water. We also learned about the tamarind fruit and sampled its fresh juice, which had a taste somewhere between apple juice and pear juice, and a texture and mouthfeel that reminded me of real apple cider. So what's with the tropical oasis at a bakery? Owners Joan and Jamal come from the caribbean and brought all of the delicious flavors along with them when they opened Ganache Bakery in 2011. Everything is made from scratch with the finest ingredients. Obviously we weren't leaving without getting something sweet! Little bite-size key lime tarts were passed around — a classic South Florida dessert that certainly did not disappoint.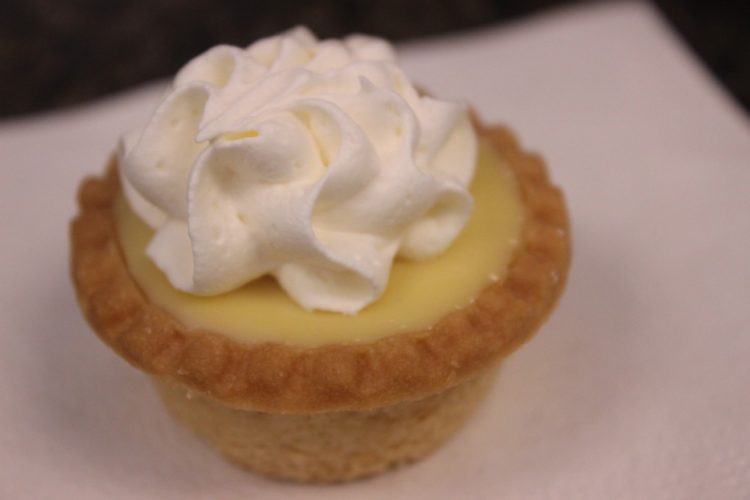 Our next stop was at the newest restaurant on Clematis Street, and one I just recently visited — Jardin. (You can read my post about it here!). There are three particular items at Jardin that everyone must have, and that's what we got to taste. First, Chef Jordan creates a different savory madeleine to serve guests each evening. The one we had was Asian-inspired with lemongrass and ginger. It's the perfect bite to get you ready for the rest of the deliciousness that is to come. Like the restaurant's signature appetizer. Even though the menu will change with the season, the crispy hummus is never going anywhere. It's the perfect marriage of crispy, creamy texture and deep, delicious flavor. Then, as a sweet treat, Jardin always offers guests a Brigadeiro, a dark, decadent Brazilian fudge ball that is so insanely rich, it feels wrong to still order dessert (except that you should because Pastry Chef Stephanie is amazing).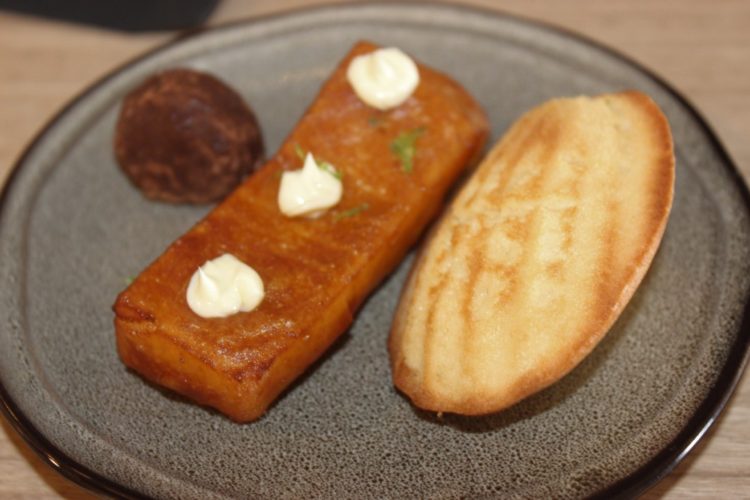 We all needed a breather after that, so down to the waterfront we went! The crisp breeze from the Intracoastal waterway felt so nice after all that walking in the heat. But we knew there were still two more stops… And one of them involved pizza. Obviously we had room left for that…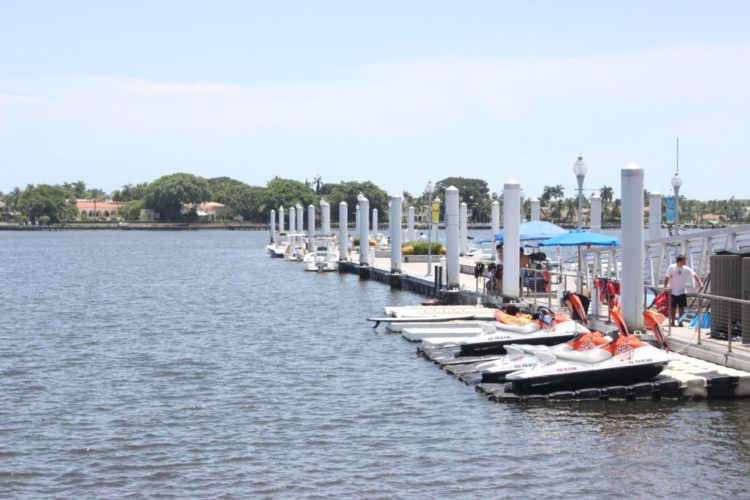 Pizza Girls is that hole-in-the-wall pizza shop that everyone knows and loves. This New York Style pizza place been visited by several famous celebrities as shown by all the photos mounted on the wall throughout the shop. There were so many yummy slices to choose from, but I went with a simple white pizza with broccoli, spinach and ricotta. Biting into that slice made me feel like I was back in New York City during my college years… Thin, crispy, and just the right amount of toppings to keep it from getting soggy. Pizza Girls is a must for anyone who knows and loves a good NYC-style slice.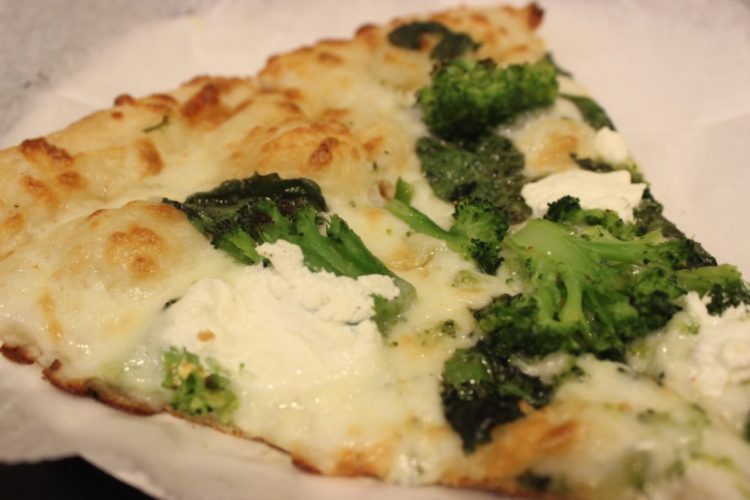 Our last stop was at Le Rendez-Vouz, a Parisian restaurant and lounge that sometimes doubles as a pop-up art gallery and becomes a bottle service, dress code-enforced party featuring different DJs on Tuesday and Saturday nights. We happened to be there during the afternoon and had a chance to see some really amazing artwork. While we marveled over the colorful portraits of various significant people in our culture, we enjoyed a French pastry for dessert — Apple Croustade a la Mode.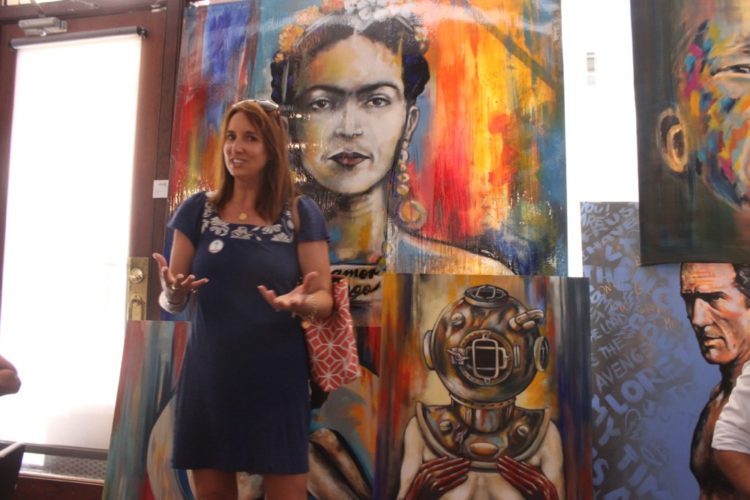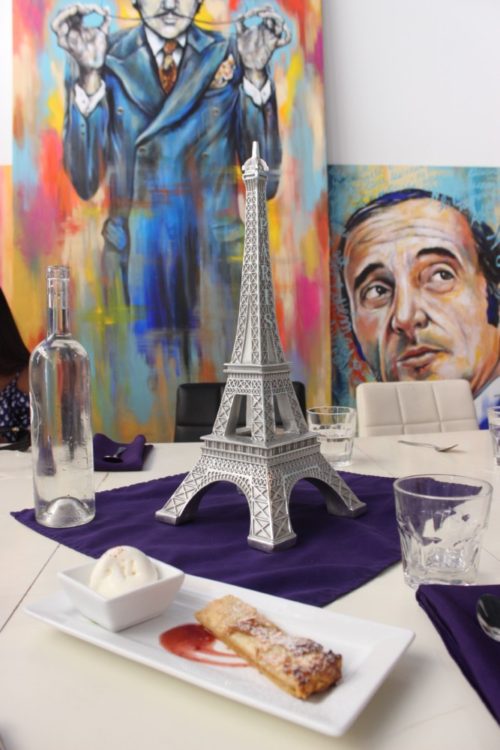 The West Palm Beach Food Tour is a really fun way to get to know a city you've never been to before, or to discover new places in your own backyard. It'd be great for a team-building activity with co-workers, a birthday celebration with friends, or an out-of-the-box date idea with your significant other. Visit West Palm Beach Food Tours for information on tickets and tour schedules, and be sure to follow on Facebook, Instagram and Twitter!