It's Restaurant Month in Downtown Delray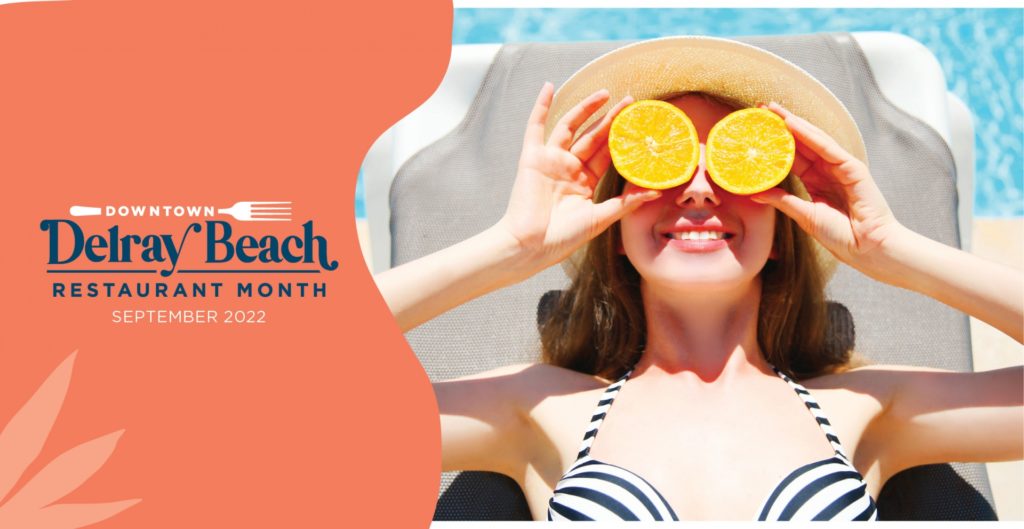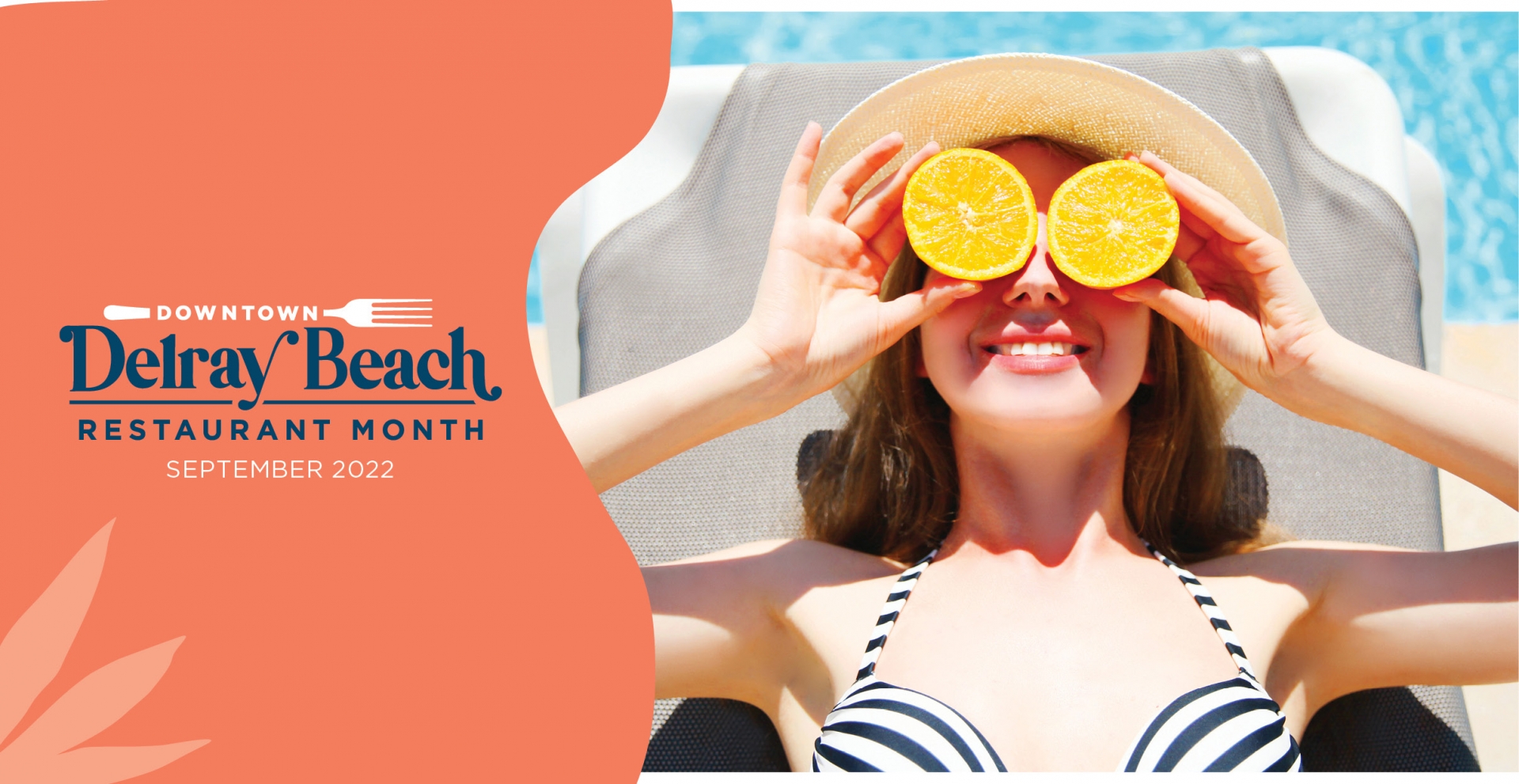 The 7th Annual Downtown Delray Beach Restaurant Month is happening now through September 30th, highlighting the wide variety of restaurants, bars and cafés in this beautiful seaside town. Locals and visitors will be able to enjoy prix-fixe lunch and dinner menus, happy hour and brunch specials and culinary events from local establishments, some of which are new to the area within the last year.
Delray's Restaurant Month is put on by the Delray Beach Downtown Development Authority (DDA), who just recently celebrated 50 years of service working to grow, strengthen, and enhance the economic vitality of Downtown Delray Beach.
I love getting involved with the DDA's events, all of which focus on supporting Downtown Delray's small businesses and the community as a whole. Restaurant Month is the perfect way to show a little extra love to your favorite spots during a month that is historically known to be a bit slower in South Florida.
Downtown Delray Beach Restaurant Month Spotlight: Drift at Opal Grand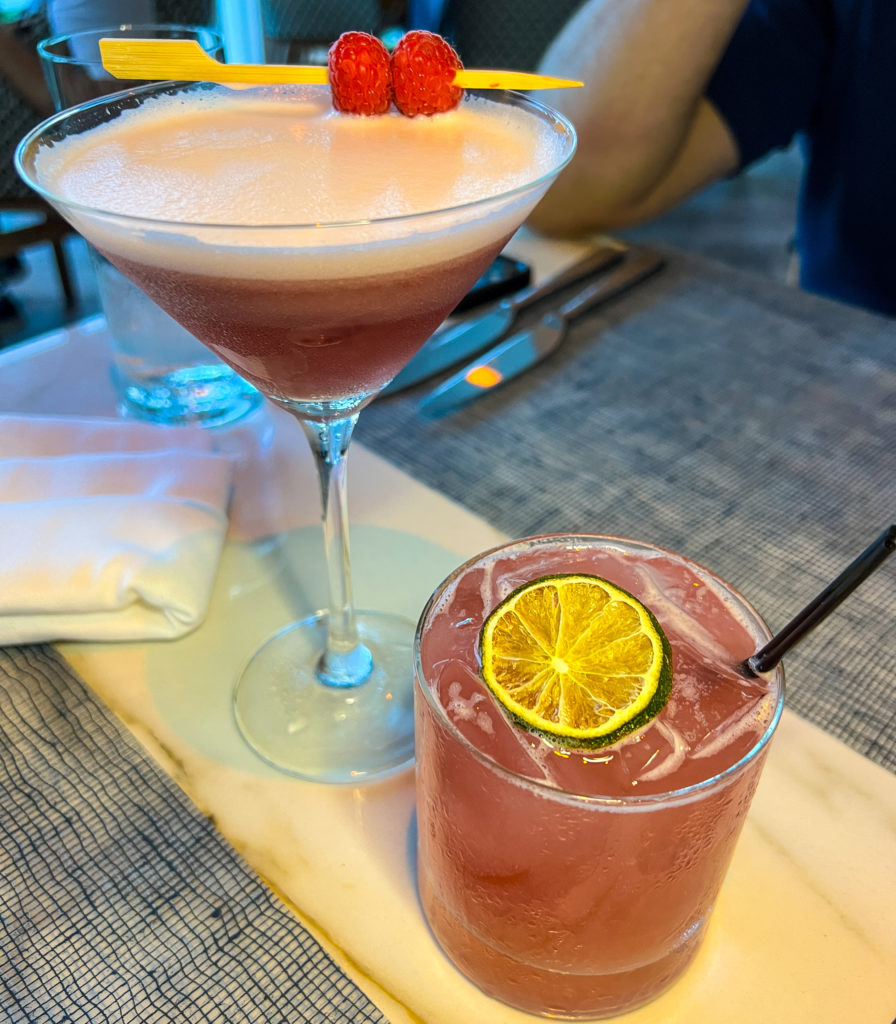 Drift is one of the most recently opened restaurants in Delray Beach, and is at the Opal Grand Resort on Atlantic Avenue and A1A. The restaurant and resort are right across the street from the beach, so the location is prime!
For Restaurant Month, Drift is offering a 2-course lunch menu for $32/person, and a 3-course dinner menu for $55/person. Check out both of the menus here.
Roger and I hadn't been to Drift yet, so Restaurant Month seemed like the perfect time to check it out for dinner. The restaurant is accessible from the street, but we decided to enter through the hotel. What a gorgeous place! The hotel's decor is as grand as its name would imply, but Drift's is even better. It's very coastal and serene. At one point, I even said that I felt like I was on vacation somewhere on an island.
For the first course, Roger chose the beets and burrata. It comes with salt roasted golden beets, charred asparagus, whipped burrata, golden frisse, local honey, and a pistachio crumble. The dish was beautifully presented, and he gave it two thumbs up.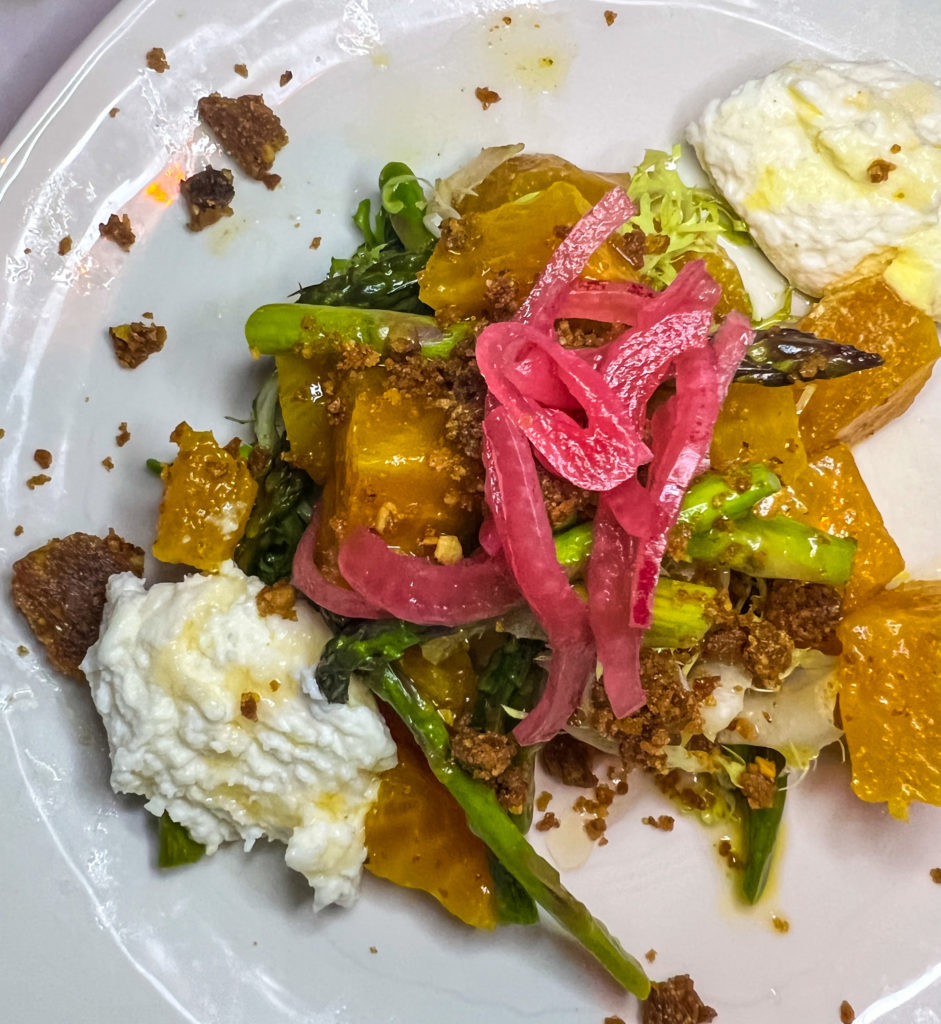 I ordered the maple-and-pomegranate-glazed Brussels sprouts, which was already gluten and dairy free, so no accommodations were needed there! It comes with roasted root vegetables and shaved marcona almonds, and was SO GOOD. This is also offered for lunch, and I would highly recommend it as a starter for either meal!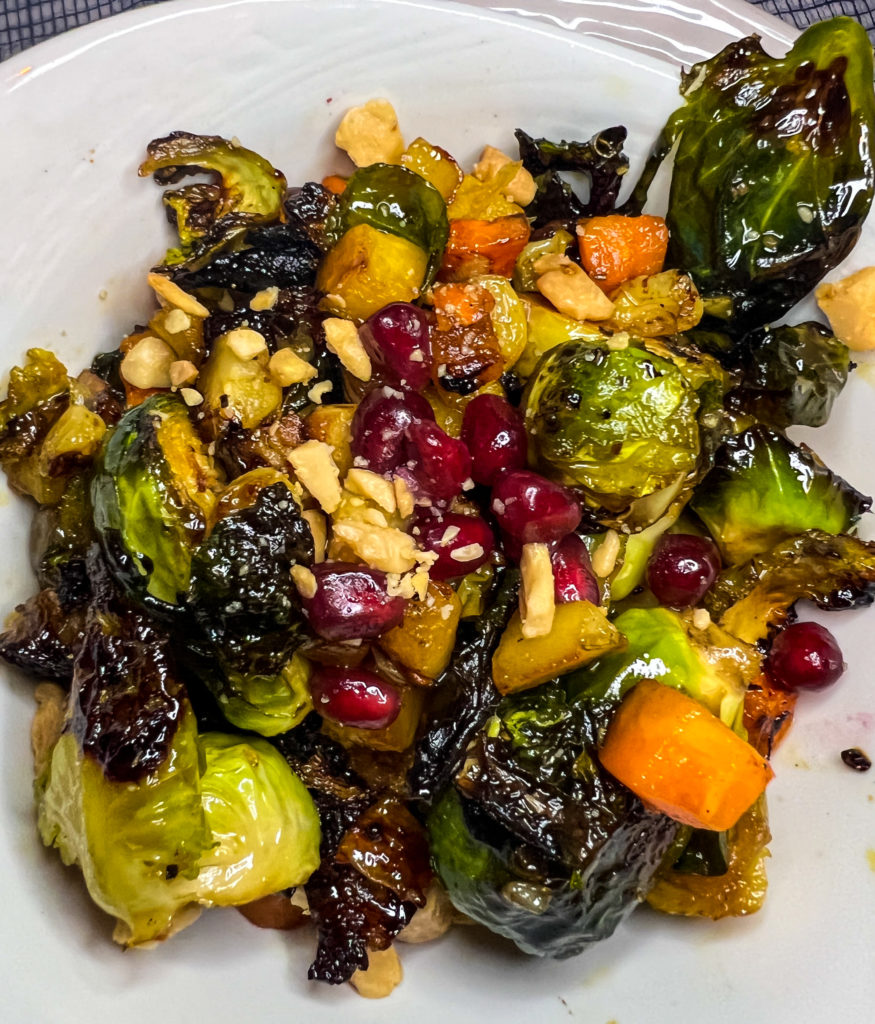 Other appetizer options include a Tuscan salad and the brick-oven-roasted halloumi (also on the lunch menu).
Halloumi cheese traditionally made from a combination of goat and sheep's milk, but some times cow's milk is added in, so I can't always have it. When I learned that the halloumi Drift uses is not made with cow's milk, I needed to try it! Since I knew I would not be able to have dessert, I asked to swap that for another appetizer. No issues there!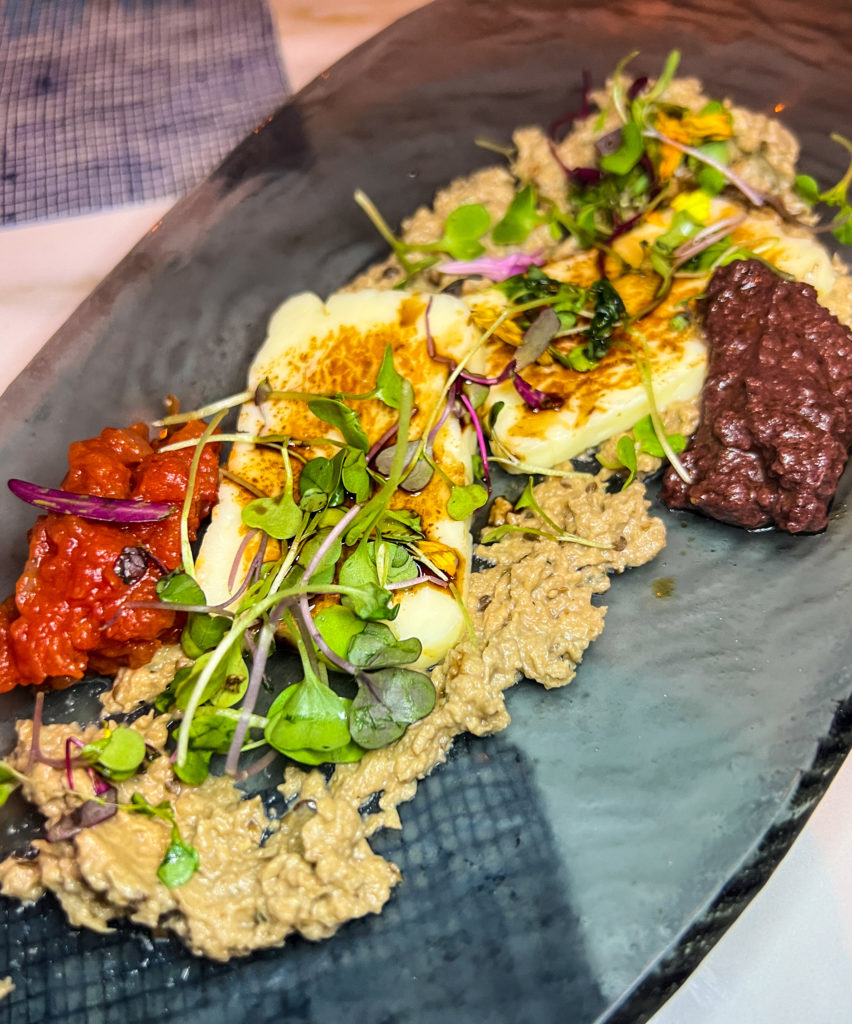 It's served with a tomato fondue (no dairy in this), roasted eggplant, young arugula, tapenade, extra virgin olive oil, and 25-year balsamic. Aside from the tapenade, this was another really good dish. I don't like olives, so tapenade is not my thing, but the cheese with the roasted eggplant and tomato fondue was a perfect bite.
For my entrée, I chose the steak frites. Herb-rubbed strip steak comes with seasoned pommes frites, oven dried tomato & arugula salad, and a spicy brava sauce. As is, the dish also comes with ricotta salata, but that was left off for me. The sauce was well balanced, not too spicy at all, and the steak was tasty. It was cooked and seasoned very well, and let's just say there was not one French fry left on the plate by the end of our dinner…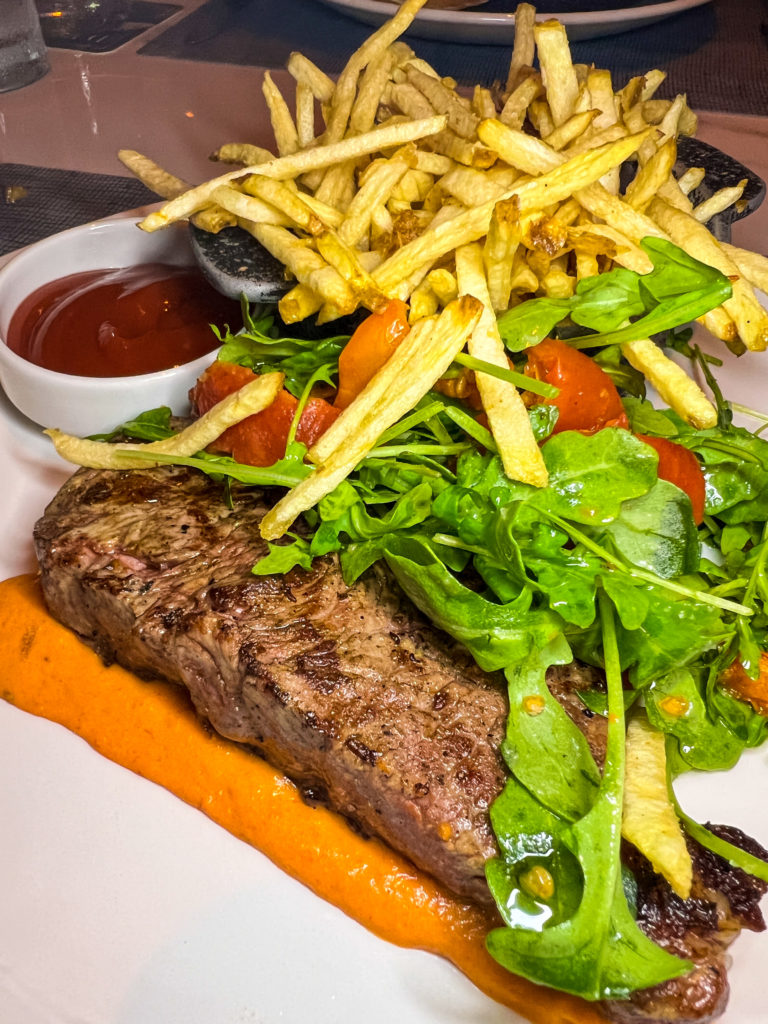 Roger got the coastal shellfish stew, a combination of mussels, lobster, shrimp, and local catch in a charred fennel & tomato broth, with a drizzle of lemon saffron aioli, and served with grilled toast. This too was Shaina friendly, so I stole a few bites. The broth was absolutely delicious!
The only thing about this dish that was a bit of a negative for us was that the lobster is still in its shell. While that looks great for presentation, it can turn things kind of messy because you pretty much have to use your hands to get the meat out. The solution? The chef should remove the meat as cleanly as possible, and then just set it back in the shell for presentation purposes. Then diners can easily slide it right out into the bowl. Just a thought!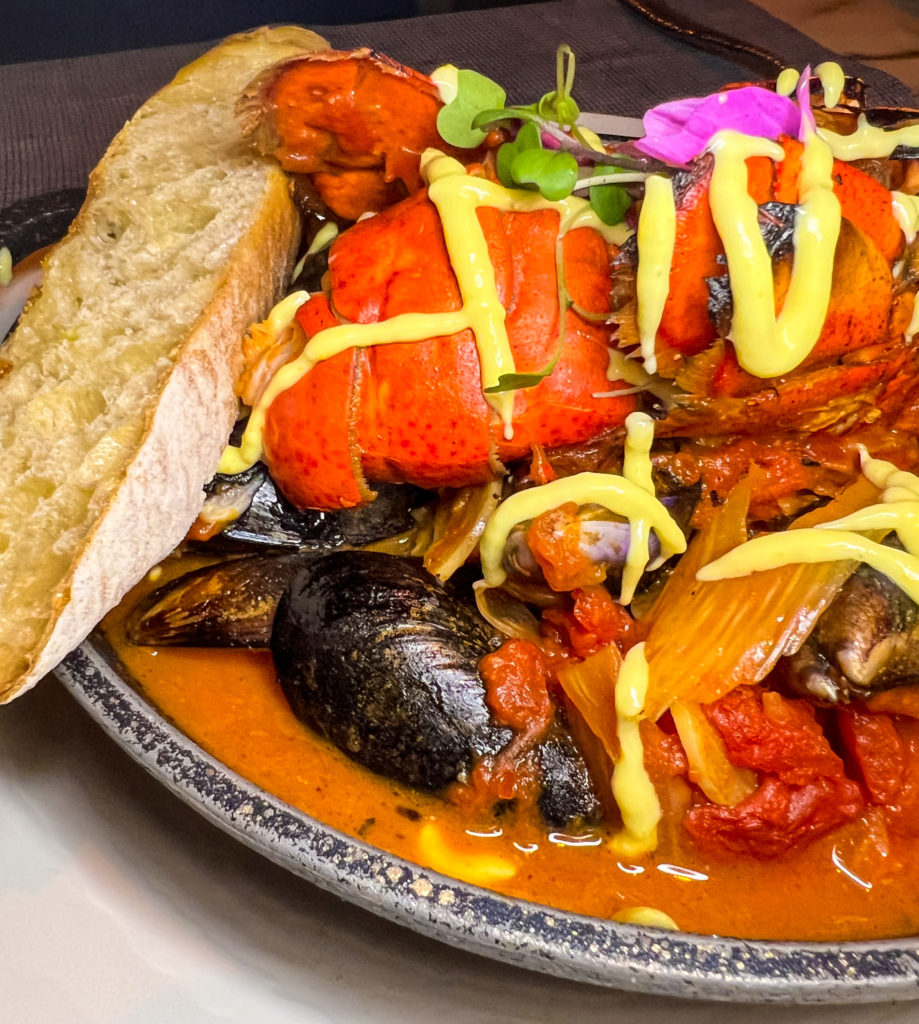 Additional entrée options include Ora King salmon a la plancha with warm ancient grains, braised greens, roasted eggplant puree, and preserved lemon butter; and pollo al mattone with Bell & Evans free range chicken, potatoes, roasted root vegetables, lemon raisin marmalata and natural pan sauce.
For dessert, you can get a key lime bar with a sugar cookie pecan crust; a treat called Crema Catalonia, which is an orange Grand-Marnier-scented custard with whipped cream and almond brittle; or, what Roger ordered, the white chocolate mascarpone cheesecake.
If there is one dessert I miss eating, it's a luscious, velvety smooth cheesecake. Ugh. This one comes with a mango caramel sauce, whipped chantilly and local berries. I live vicariously through Roger when he has dessert, and I could tell he really liked this one. The perfect sweet treat to end a great date night!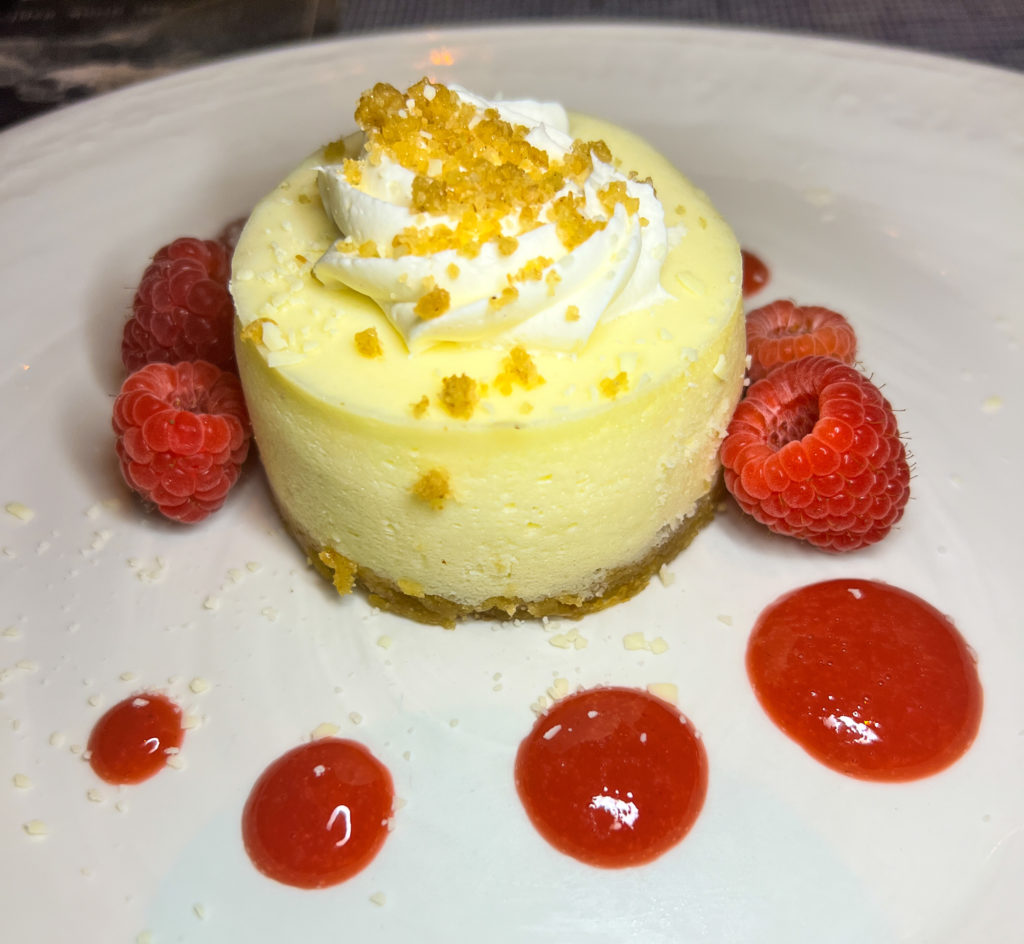 Drift is located at 10 N. Ocean Blvd in Delray Beach. The restaurant is open daily from 11:30am-11:00pm, with bar service available until 12:00am. Brunch is served on Sunday from 10am-2pm with live entertainment.
Experience Downtown Delray Beach Restaurant Month
There is certainly no shortage of good food and drinks in Downtown Delray, and tons of variety too. There is a little bit of everything available during Restaurant Month, so you can surprise your tastebuds with something new every night of the month!
These are the businesses offering Restaurant Month specials:
50 Ocean
Akira Back (The Ray Hotel)
Amar
Atlantic Grille (Seagate Hotel)
Avalon
Bar 25
Bru's Room
Brulé Bistro
City Oyster
Cósta Organic Kitchen
Craft Food Tours
Dada
Deck 84
Delray Beach Market
Drift (Opal Grand Resort)
Elisabetta's
Ember Grill (The Ray Hotel)
Häagen-Dazs
Il Contadino
IPIC
J&J Seafood Bar and Grill
Johnnie Brown's
Lemongrass Asian Bistro
Lionfish Modern Coastal Cuisine
Over The Bridge Café
Pour and Famous
Ramen Lab Eatery
Rocco's Tacos
Rose's Daughter
Rosewater Rooftop (The Ray Hotel)
Silverball Arcade
The Falcon
The Grove
The Original Popcorn House
Throw Social
Visit downtowndelraybeach.com for more details and to check out all of the menus!
Disclosure: I was invited to dine as a guest of Drift and provided with a complimentary Restaurant Month meal for two.