Disclosure: I was invited to dine as a guest of Coco Sushi Lounge and Bar. As always, all opinions are 100% my own.
Downtown Delray Eats: Coco Sushi Lounge and Bar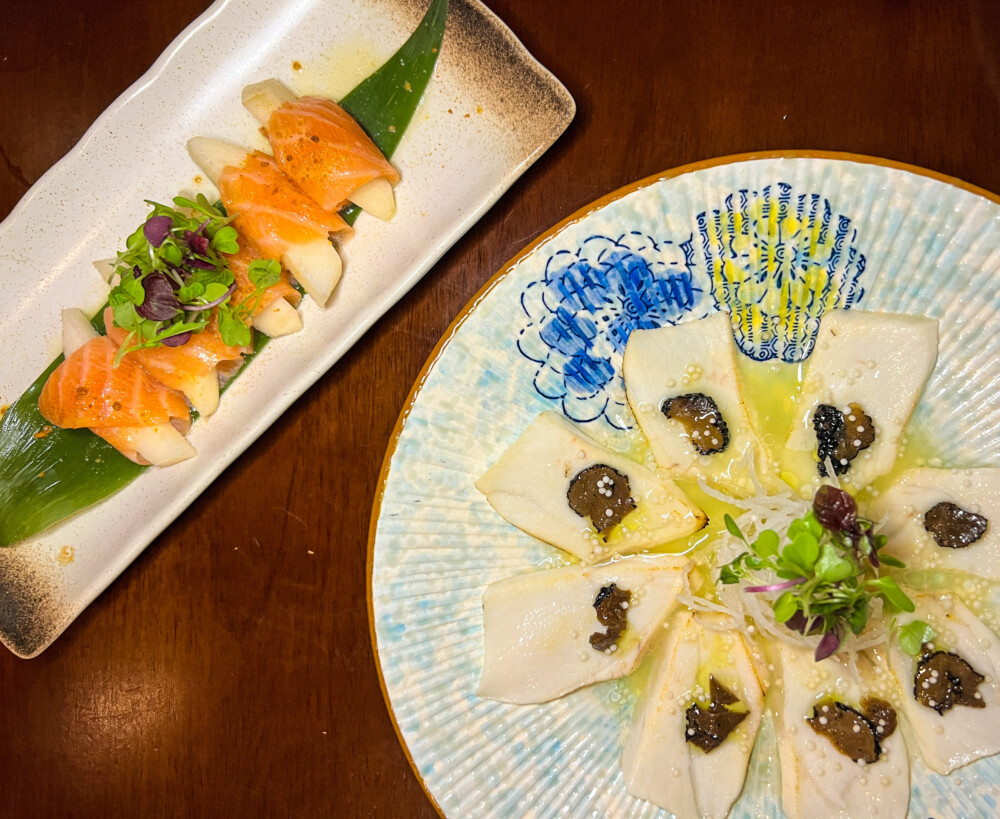 Although Coco Sushi Lounge & Bar opened in Downtown Delray about 6 months ago, the "new place in town" hype is still going strong — and it definitely has lived up to the expectations.
This sushi and Japanese hot spot in Pineapple Grove is the fourth concept by husband-and-wife team, Chef Jason Zheng and Tina Wang. The two also own two Boca restaurants, Saiko-i Sushi Lounge & Hibachi and Yakitori Sake House, as well as Koi Japanese Cuisine & Sushi Lounge in Fort Lauderdale.
What To Eat at Coco Sushi Lounge and Bar
Coco Sushi's menu is huge, with a variety of soups, salads and small shareable plates, Japanese Robata-grilled items, nigiri and sashimi, maki and hand rolls, a wide selection of raw and cooked signature sushi rolls (including many options for no-rice rolls), ramen, fried rice and noodle dishes, and main plates like Peking duck, Mongolian beef and grilled Chilean sea bass, just to name a few.
At Coco Sushi, no one is left out. There is something for everyone, no matter what your dietary preferences. The kitchen staff is incredibly helpful and knowledgable about the menu and happy to answer any questions — and they are very accommodating for gluten-free diners!
With so many things to choose from, it might be hard to know where to start. That's where I come in to help! The number one thing I recommend to start off with is the bluefin tuna and foie gras tiradito, located under the "Cool Tasting" menu category. Seared bluefin tuna is topped with foie gras and caviar, drizzled with balsamic and decorated with wasabi leaves. It's not spicy though, so don't let that wasabi leaf garnish mislead you. The unique combination of flavors and textures will leave your mouth begging for just one more taste. I promise, this dish will change your life.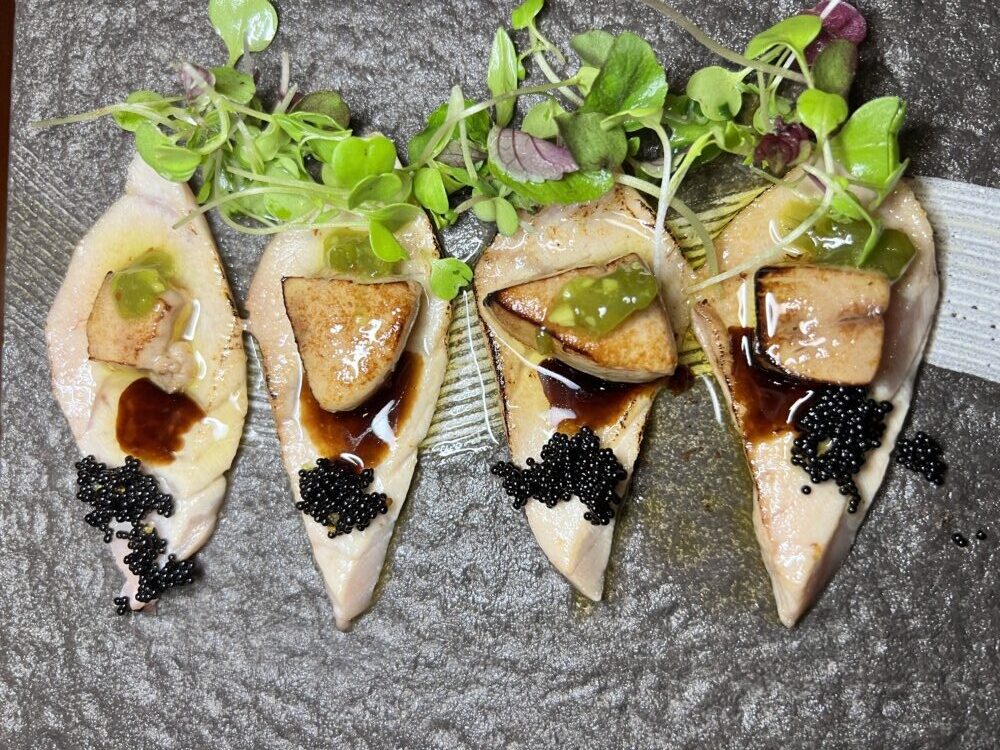 These are a few other dishes I highly recommend giving a try:
Salmon Sashimi New Style: Fresh Asian pear is wrapped in sashimi-style salmon, topped with truffle oil and dry miso powder. The truffle is not too overpowering, yet still leaves that lingering aroma that makes everyone's head turn. The crunch of the pear adds a textural element that I absolutely loved.
Pad Thai: I secretly judge every Asian restaurant by the quality of their pad Thai (guess the secret is out) and Coco Sushi passed with flying colors. You get a choice of chicken or tofu, and can add shrimp, calamari, beef, scallops, lobster or a seafood combo.
Braised Korean Short Rib: If you want fall-off-the-bone tender and delicious meat, this is the dish to order. The house-made short ribs come swimming in a curry sauce that was so good, I eventually started to drink it by the spoonful so none of it went to waste. Don't judge. I bet you'll do it too!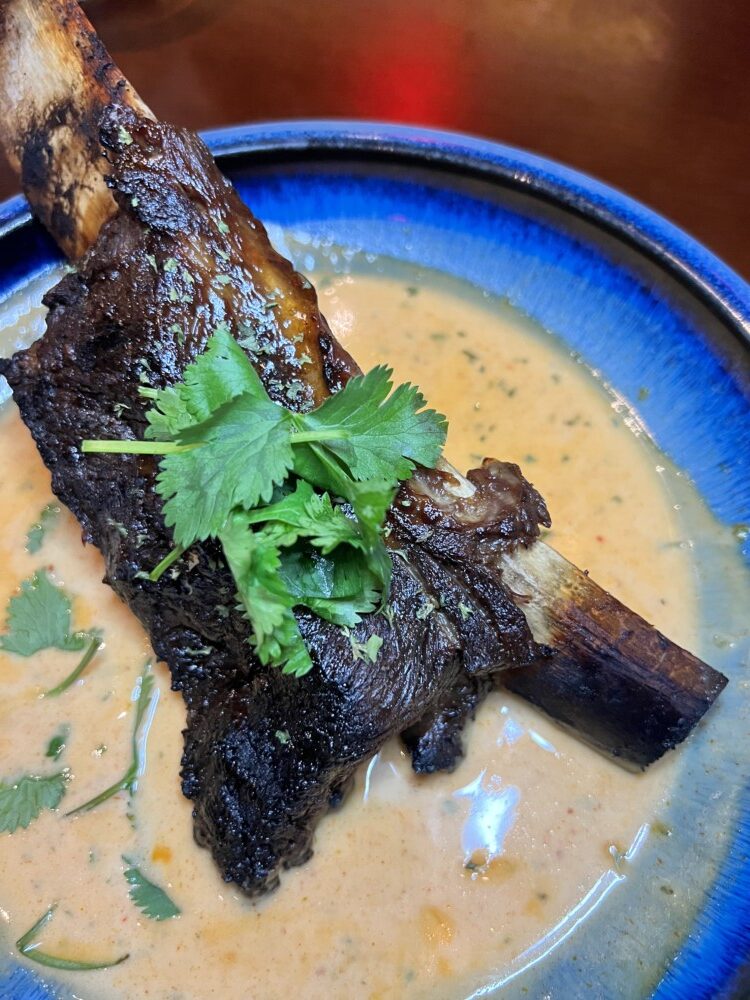 As for the sushi rolls, there are a lot of options! Simple maki and hand rolls are available, as well as cucumber-wrapped rolls and over 20 signature rolls. Many of them are able to be made gluten-free, so just make sure to ask your server! Of those that I've tried so far, these have been my favorites:
Out of Control: Tuna, salmon, yellowtail, tempura flakes and scallions, wrapped in soy paper, topped with avocado, four kinds of tobiko, spicy mayo, kimchee and eel sauce.
Tuna Lover: This is a rice-less roll with tuna wrapped in spicy crab meat, spicy tuna, peanuts and seaweed salad, topped with tobiko, wasabi mayo and eel sauce.
Sexy Lady: Another rice-less roll option with spicy tuna and tempura flakes wrapped in avocado, topped with tuna, salmon, white fish, crispy rice and mango salsa.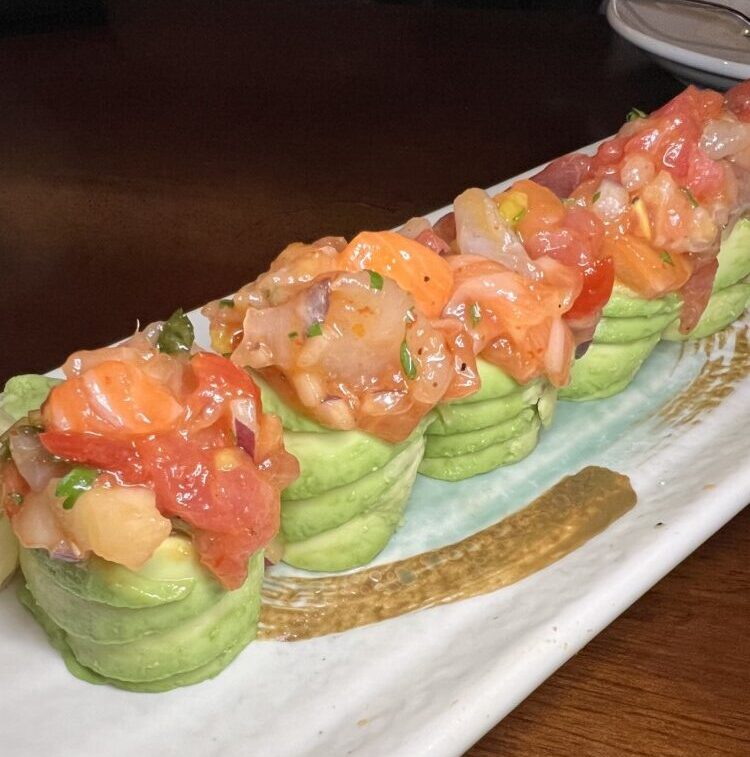 Coco Sushi also offers a Chef's Tasting Omakase for guests at the sushi bar, that I would love to do at some point. If you aren't familiar with this traditional Japanese dining style, it's kind of comparable to a tasting menu, but much more detailed and personalized.
I haven't tried any of the desserts, but you can absolutely satisfy your sweet tooth with tempura cheesecake, truffle cake, and mochi ice cream in strawberry, green tea, mango and vanilla.
What To Drink at Coco Sushi Lounge and Bar
Yes, the food at Coco Sushi is fabulous — but so are the drinks! If you are a sake lover, check out their vast selection of sake, including bottles of all sizes and a few available by the glass.
The craft cocktails are very inventive, with options like the white yuzu sangria made with white wine, yuzu juice, lychee and club soda; the Poma with fresh blackberries, tito vodka, pomegranate liqueur, honey and lime juice; and my personal favorite, the green tea mojito. It's made with rum, matcha green tea liquor, club soda and lime juice, and is easily one of the most delicious and refreshing drinks I have ever tasted.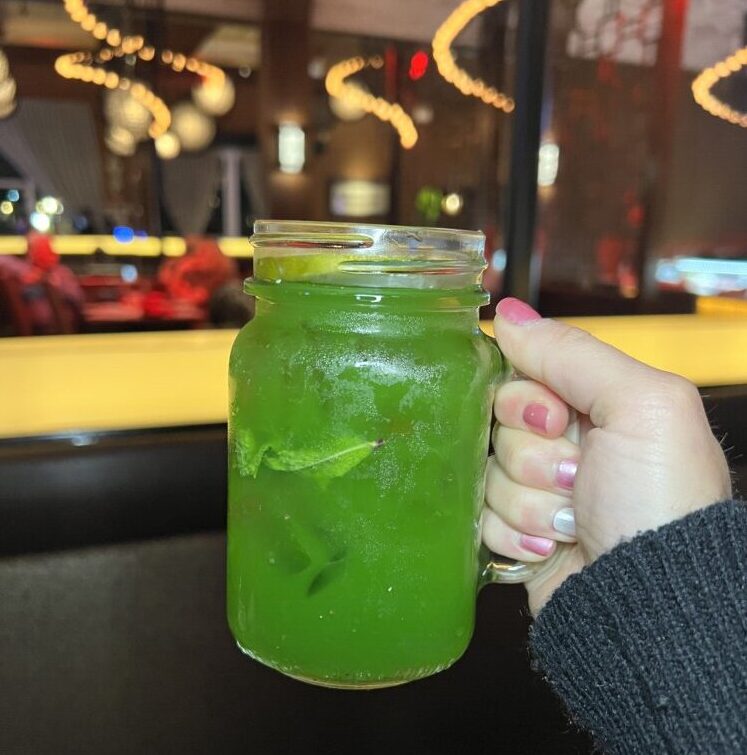 Coco Sushi also has draft and bottled beer, including Sapporo of course, as well as organic teas, Japanese sodas and other soft drinks.
Make Your Reservations at Coco Sushi Lounge and Bar
Coco Sushi Lounge & Bar is located at 25 NE 2nd Avenue in Delray Beach. The restaurant is open every day from 4pm-1am (one of the very few late night spots in Downtown Delray). Happy hour is every day from 4-6pm, and Monday through Saturday from 10pm-1am, featuring $7 cocktails, $4 select bottle and Sapporo draft beers, $5 house wine, $6 select well drinks, and small plates and sushi ranging from $4-$12. Coco Sushi is also available for catering services.