Never miss a bite! Sign up here to receive new recipes and reviews straight to your inbox.
Disclosure: I was provided with complimentary allergy testing through HealthLabs.com in exchange for this post. Information has been provided by the sponsor. As always, all opinions are 100% my own. Visit HealthLabs.com and use promo code BOCA25 to save 25% on all testing.
HealthLabs.com offers a safe, fast, easy and affordable way for you to get various kinds of lab work done without actually needing insurance or a doctor's referral. Instead, HealthLabs.com provides the doctor's order or referral needed by the lab, and you are all set!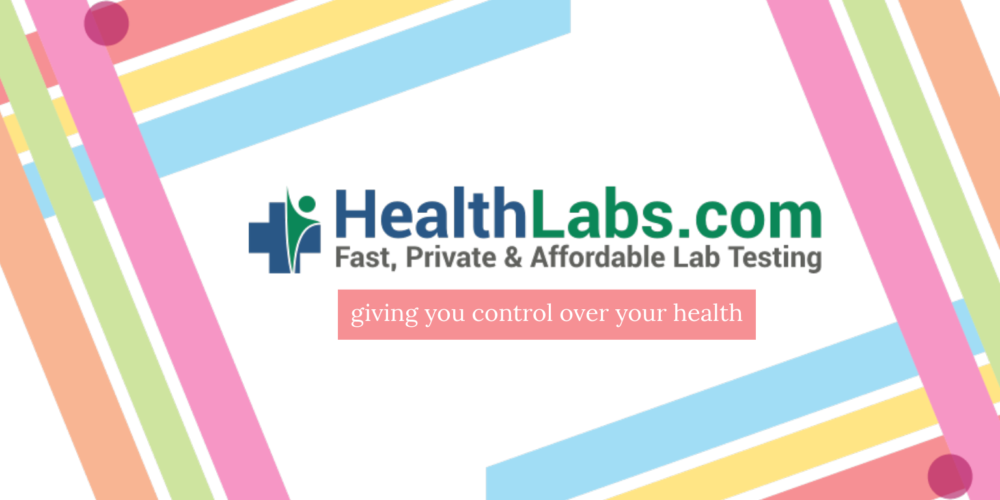 If you've been following along with me over the past year, you know that I had testing done for food sensitivities. It wasn't cheap, but it was worth it to find out the foods I needed to stay away from. However, over time, I've found that while I definitely don't have as many bad days as I used to, I'm still not 100% healed.
Then, as if by miracle, HealthLabs.com reached out. Ordering the allergy tests I wanted took no time at all and my visit to LabCorp took even less time. I was in and out in under 10 minutes, and didn't have to spend time filling out paperwork or answering any questions. Immediately after you place an order on the website, HealthLabs.com will send you your forms, and with one click of a button, it's faxed directly to your preferred lab.
I walked inside, signed in at the front desk, and within minutes was taken right back to have my blood taken. The results took about a week to get via a secured online account, so I could send them to my own healthcare providers to go over the results. Unfortunately, my results told me that on top of everything else I found I have sensitivities too, I have minor allergies to sesame and shellfish!
Soon, HealthLabs.com will also offer a Patient Call Portal with easy-to-understand result interpretation guides for those who may not have a doctor they know and trust to review their results.
Here are a few other benefits to using HealthLabs.com:
No Hidden Fees. What you see is what you get — and you can get some testing done for as little as $49! Tack on my 25% discount code BOCA25 and you're getting a great price for lab testing that could otherwise cost you a lot more if it isn't covered by your insurance. There are no co-pays, deductibles, or taxes added on, and you never have to deal with shipping costs of any products.
Certified Lab Testing. All the blood work is done at one of the 4,500+ partnered CLIA-certified labs across the US, which includes the two most familiar, Quest Diagnostics and LabCorp.
Secured Privacy. HealthLabs.com follows all the laws in accordance with the HIPPA Privacy Rule, so you can be sure that no one will know what kind of testing you are getting, and all your results are handled securely within your online account.
Totally Convenient. HealthLabs.com is available for anyone and everyone, seven days a week. You don't even need an appointment! You simply place the order online, fax over forms ahead of time or print them out to bring with you, and head over to your preferred lab testing location.
Affordable For All. If you don't have insurance, have a high deductible, or you just want better pricing and faster turnaround time, you can save time and money by ordering this private lab testing online at HealthLabs.com — and you can save even more when you use my code, BOCA25.
HeathLabs.com makes the whole process of getting lab testing done a lot easier for you as a patient. Just order your test online, get the lab work done, and the results will come directly to you.
For my vegan friends: Many of you might be interested to hear that HealthLabs.com is now offering the first-ever lab testing service designed for Vegans. The Vegan Maintenance Panel checks for possible nutritional deficiencies vegans may encounter if their plant-based diet is off-balance.
For those who are considering going vegan because they believe their health would benefit, there is also a 'Should I Be Vegan?' Panel, designed to determine if you are allergic to specific animal-derived foods (both meat and dairy).
If you've ever wondered about various food allergies, or in need of testing for everything from general health and wellness to STD and hormone levels to diabetes and fertility, HealthLabs.com has you covered. Check out their comprehensive list of different kinds of testing offered, and save 25% with code BOCA25 at check-out.