Never miss a bite! Sign up here to receive new recipes and reviews straight to your inbox.
Disclosure: I was invited to dine as a guest of El Camino in Delray Beach. As always, all opinions are 100% my own.
El Camino Expands to Downtown West Palm Beach's Rosemary Square
Popular Mexican soul food restaurant, El Camino, announces its plans to open a third location this winter in West Palm Beach's newly renovated and renamed downtown area, Rosemary Square.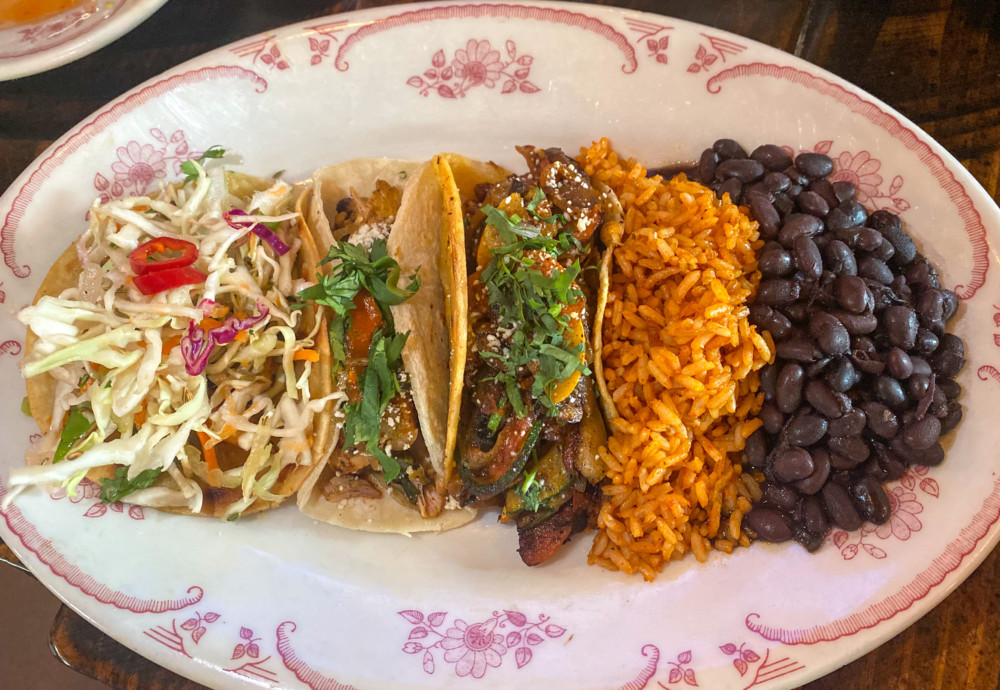 When it comes to happy hours in Downtown Delray Beach, most restaurants cannot even compare their guest count to that of El Camino's, especially on Taco Tuesday! It's truly one of the most sought-after bars in town during that daily 4-7pm time slot — and rightfully so, with its $5 margarita and $3 taco specials, among other great deals. And these aren't just any margaritas. El Camino specializes in unique craft margs using high quality tequila and mezcal, house-made juices, fresh herbs, and never, ever any simple syrup — only agave if needed.
Some of the most popular margaritas include the Spicy Avocado made with blanco tequila, Combier (orange liqueur), avocado, jalapeño, and fresh lime; the Watermelon Jalapeño made with blanco tequila, watermelon juice and jalapeño and rimmed with smoked sea salt; and the Passionfruit made with blanco tequila, passionfruit and habanero, and rimmed with vanilla salt. The passionfruit margarita is my personal favorite — that vanilla salt is so good, you will want to lick it right off the glass!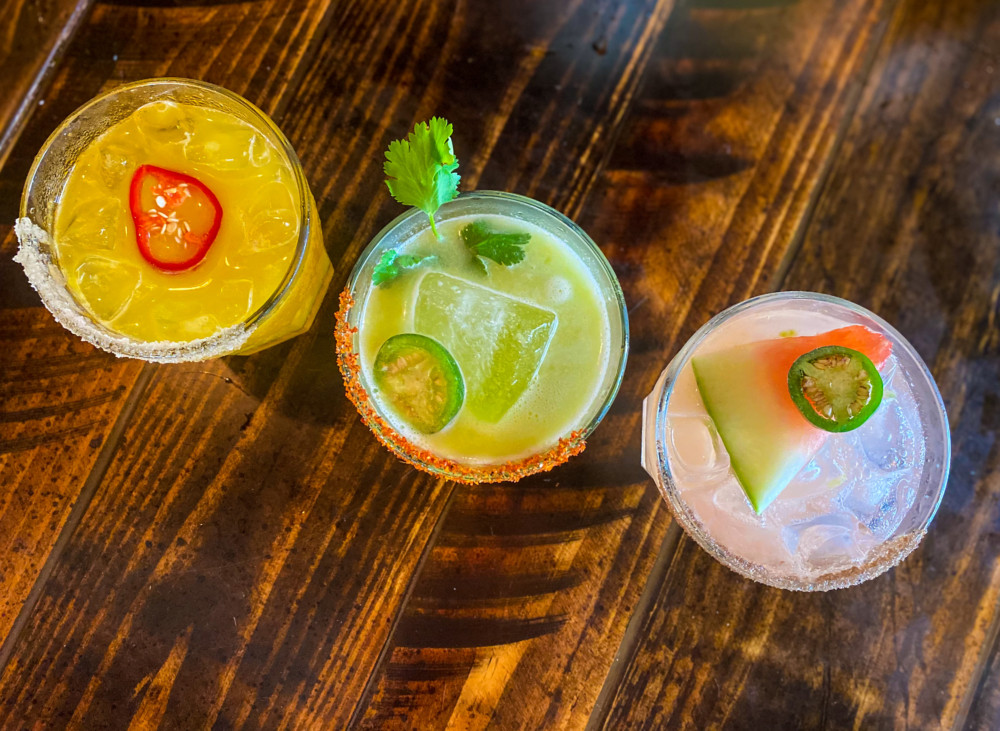 The original Delray location was joined by its sister location on Las Olas Boulevard in Fort Lauderdale a few years back, and now the two are about to welcome a third child into the family: El Camino Rosemary Square. This new 6,500-square-foot restaurant will be right in the heart of the Rosemary Square neighborhood. There will be plenty of seating both indoor (165) and outdoor (75), and an indoor/outdoor bar that seats a total of 75. Sounds like the perfect spot to grab a refreshing handcrafted cocktail and traditional Mexican with a modern twist.
What To Eat At El Camino
We know the tacos certainly bring in a crowd — there are eleven different kinds, all served on house-made corn tortillas and can be ordered individually or as a platter served with Mexican rice and a choice of pinto, smokey black or refried beans — but the rest of the menu should not be ignored.
El Camino offers a variety of enchiladas, fajitas, quesadillas, burritos, and other Mexican-inspired dishes. The burritos can even be made into a bowl, and are easily customizable. You can choose from veggie, achiote chicken, carnitas, gringo, smoked brisket, shrimp or chili-rubbed steak. If you are gluten-free, make sure to tell your server, as some of these options include sauces that are not safe for gluten-free diners. I chose the chili-rubbed steak, which is gluten-free, and built my burrito bowl with Mexican rice, salsa verde, guacamole and pico de gallo — no beans, no cheese, no sour cream. Easy enough, and super delicious!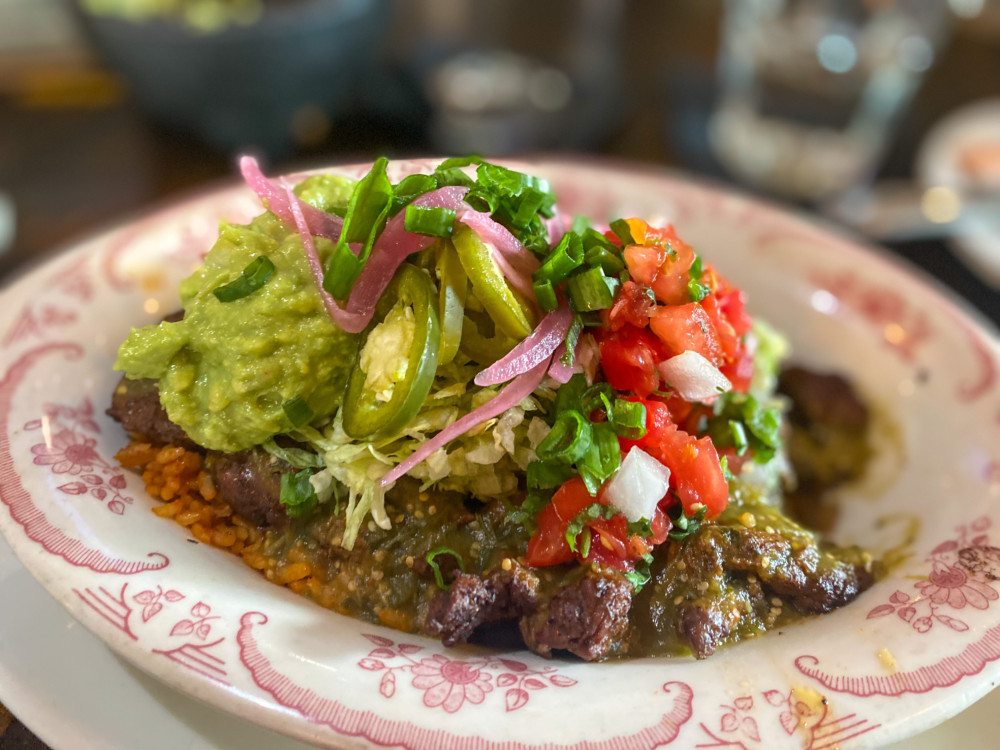 The guacamole is always a hit, made to order, and served with house-made tortilla chips (house-made plantain chips are also available, much to my delight), as is the chips and salsa, which includes one spicy, and one that is a bit more mild made with charred tomatillos. El Camino makes all of their salsas and sauces in-house, and the freshness and quality of the ingredients are completely apparent in each and every bite.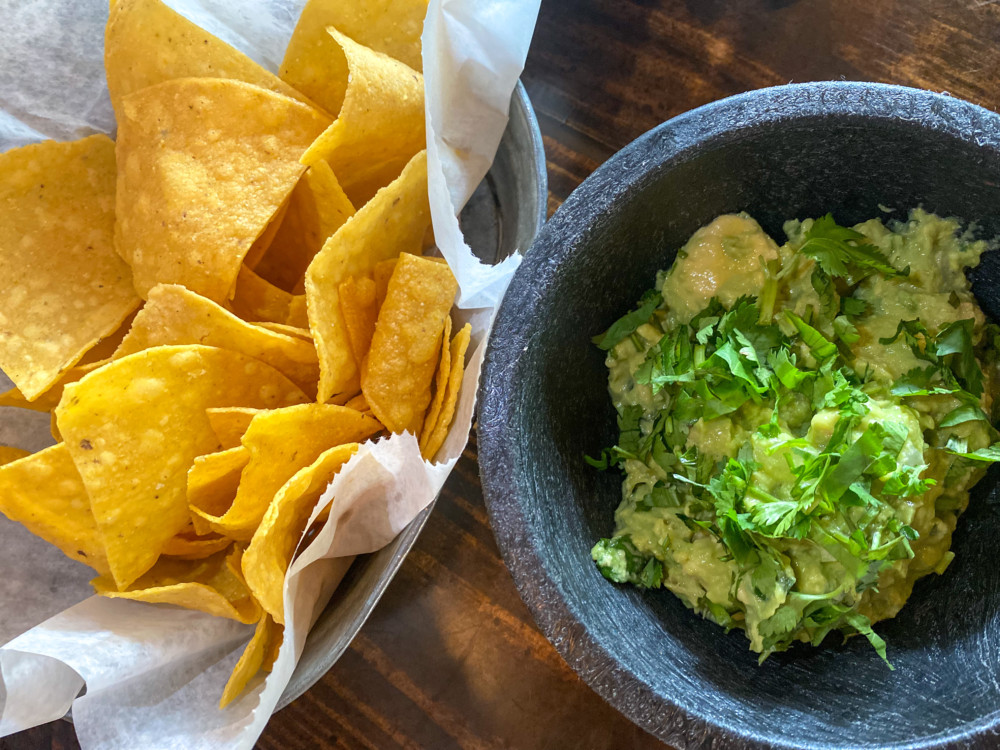 While all of these things mentioned are yummy and definitely worth trying, I personally think the best thing on the menu right now is the octopus a la plancha. It comes with charred cauliflower, salsa pipian (pumpkin seed salsa), pickled onions and shaved black radish. Whatever you do, do not miss ordering this, please!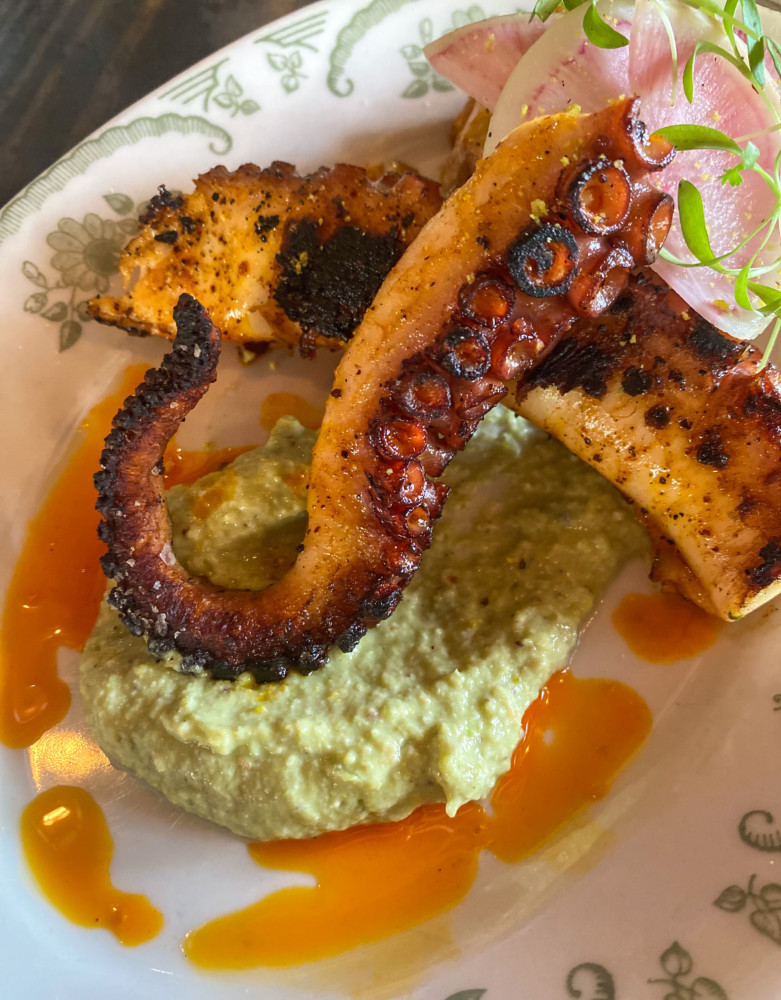 Mark Your Calendars for El Camino Rosemary Square
Modern Restaurant Group (Cut 432, Park Tavern) is excited to open its third location of El Camino, and even more excited to be part of the new Rosemary Square. Be on the lookout for information regarding the opening of the new location. In the mean time, head over to the Delray Beach and Fort Lauderdale locations!
El Camino Delray is located at 15 NE 2nd Ave. The restaurant is open daily from 11am-2am. Happy hour is every day from 4-7pm, and late night happy hour specials are offered from midnight to close.
El Camino Fort Lauderdale is located at 817 East Las Olas Blvd. The restaurant is open Sunday, Monday and Wednesday from 11am-1am, and Tuesday, Friday and Saturday from 11am-2am. Happy hour at the bar and lounge is every day from 4-7pm, and at select dining areas Monday through Friday from 3-6pm.