Never miss a bite! Sign up here to receive new recipes and reviews straight to your inbox.
Disclosure: I was invited to dine as a guest of El Vez Fort Lauderdale in exchange for this post. As always, all opinions are 100% my own.
El Vez, located at W Fort Lauderdale, is the place to go for a fun, casual beachfront dining experience — especially if you're in the mood for some good tacos!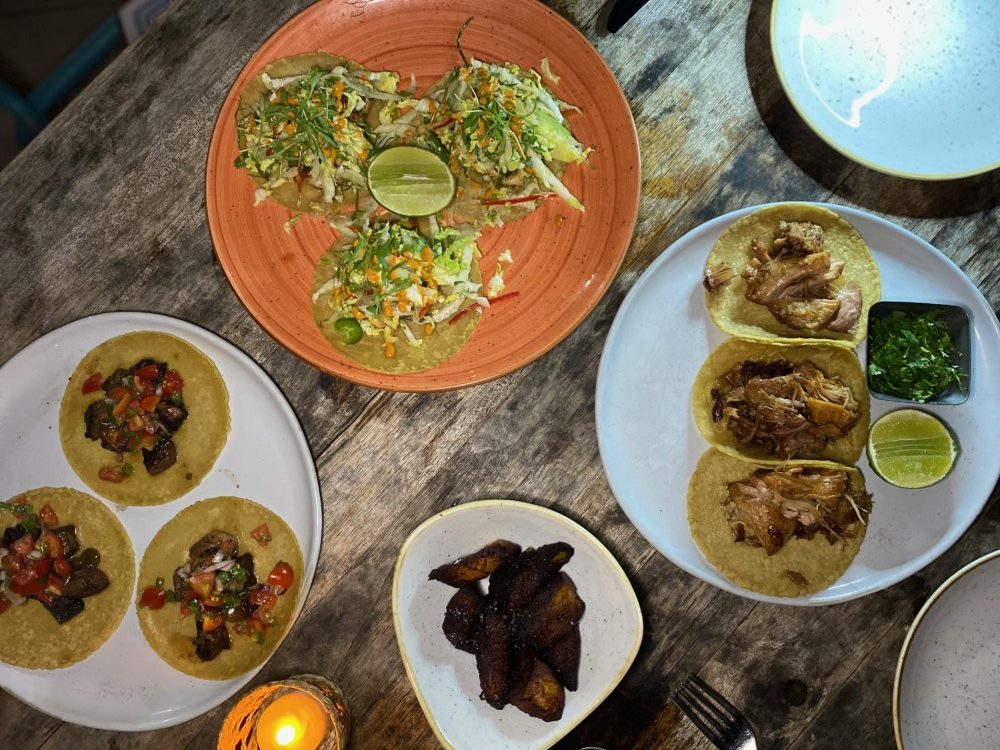 El Vez is part of Starr Restaurants, which has various other restaurants in Florida, as well as Philadelphia, New York, New Jersey, Washington D.C., and even Paris. I've been to quite a few of Starr locations in Philly (El Rey, Frankford Hall, Talula, just to name a few), both of the restaurants in Atlantic City, NJ (The Continental and Buddakan) and another here in Florida (Steak 954) and each has left a very positive impression on me. Starr Restaurants have a reputation to uphold, and from my experiences, not only do they uphold it, but they surpass it.
If Latin food is your thing, El Vez is a must. Salsas and guacamole, ceviche, nachos, tacos, quesadillas, enchiladas, and specials like whole fried snapper, pollo asado and whole grilled branzino. Even better, the atmosphere is just as exciting as the food. While the vibrant inside bar is definitely lively and fun, if it's a nice day or night, I highly suggest grabbing a table on the patio facing the ocean. Nothing beats that Fort Lauderdale Beach view!
Kick off the evening with a drink from El Vez's vast menu featuring a long list of mezcal and tequila, beer, wine and cocktails. I'm a sucker for that smokey mezcal taste, so I chose the blackberry mezcalita, a refreshingly and subtly sweet cocktail made with blackberry jam and mint.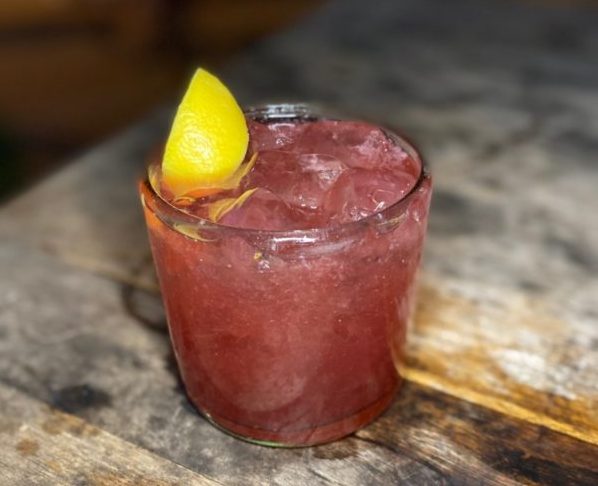 Everyone knows that any dinner at a Latin restaurant must always start off with guacamole. El Vez offers three different styles of guac — classic with cilantro, lime, onion, serrano and tomato; Tito Santana with mango, red pepper, jicama, habanero and serrano; and the Verde with poblano, mixed herbs and meyer lemon. If you like things a little spicy, go for the Tito Santana. Yes, habanero and serrano certainly do bring the heat, but the mango, red pepper and jicama balance it all quite nicely so it's not too overwhelming. El Vez can provide celery and carrot sticks for those who can't or prefer not to have the tortilla chips. For me, corn is a no-no, so I always appreciate it when a restaurant has veggies available to accompany any dips on the menu.
Speaking of no corn, that also means I can't have corn tortillas (or flour, because of the gluten) with the tacos — but the team at El Vez was on top of it and brought me a plate of lettuce cups without me even having to ask! Let's talk more about these tacos… You can go traditional with the build-your-own Tacos al Carbon. Each platter for two comes with your choice of adobo-grilled chicken, grilled shrimp or grilled skirt steak and rajas, onions, queso fresco, guacamole, crema, salsa roja and warm flour tortillas.
The classics are great and all, but I definitely recommend checking out the six other taco options available. Crispy mahi mahi, grilled local snapper, carnitas, shrimp, chicken and steak — all packed with flavor and topped with deliciousness. Each of these choices comes with three tacos, so one dish is enough to have for yourself as an entree, or you can order a variety and share with a couple other friends.
I was instantly drawn to the grilled local snapper tacos with napa cabbage and fennel slaw, red pepper and baja mayo. The fish was cooked perfectly and tasted so fresh. I loved the textures of the crunchy slaw and creamy sauce too; it was a very well balanced dish. The carnitas were also a hit — tender, melt-in-your-mouth pork belly and shoulder served with salsa verde and a little extra cilantro on the side. Our third choice was the marinated skirt steak tacos, served with salsa taquera and cherry tomato pico de gallo, another palate-pleasing dish. I'm not sure I could choose a favorite — all three were unique and delicious in their own way.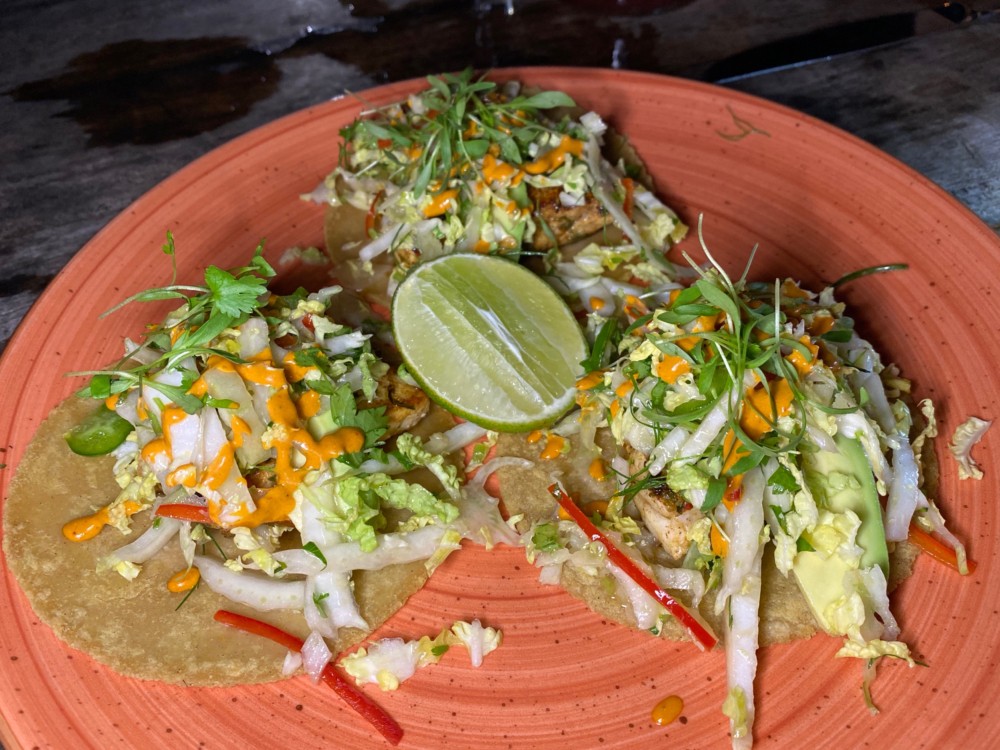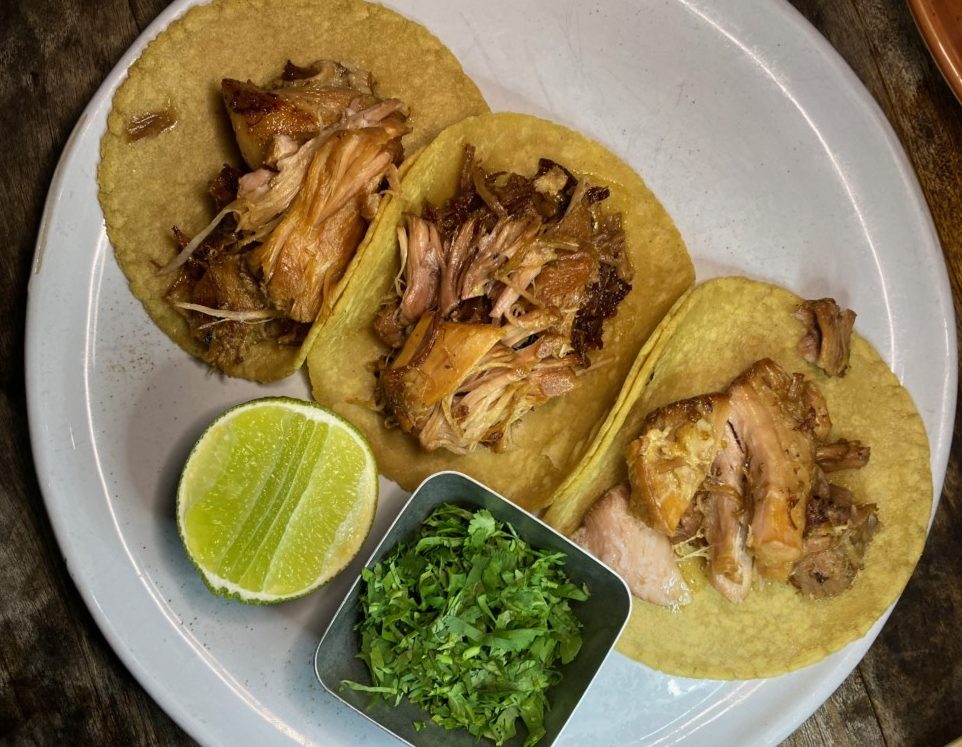 Another yummy option to pair with your taco is the watermelon salad, a bright contrast to some of the spicier things on the menu, and the  The watermelon is deliciously seasoned, mixed with thinly sliced cucumbers and topped with pepitas (and usually queso fresco, but no dairy for me.)
For tacos with a view, El Vez is top notch. It's not just the food that would bring me back, though — the service was on point from the moment we walked in the restaurant and greeted at the hostess stand. Our server and management were made aware of my food restrictions ahead of time, and did their due diligence to make accommodations and double-check on things with me throughout our visit. Everyone was friendly and timely, and made us feel right at home.
El Vez is located at 401 North Fort Lauderdale Beach Blvd. in Fort Lauderdale. The restaurant is open daily for breakfast from 7-11:30am and lunch from 12-4pm. There is also an afternoon "siesta" menu available daily from 11:30am-12pm. Dinner is served Sunday through Thursday from 4-11pm and Friday and Saturday from 4pm-midnight. Happy hour is Monday through Friday from 4-7pm and features half-priced classic margaritas, frozen blood orange margaritas, draft beer and select wines by the glass, as well as a specially priced food menu.