Never miss a bite! Sign up here to receive new recipes and reviews straight to your inbox.
Disclosure: This is a sponsored post by Envy™ Apples. As always, all opinions are 100% my own. 
Fall is here and you know what that means. It's time for all yummy fall flavors and aromas to take center stage! No matter where you live, whether it's still 80 degrees or has already started to cool down, fall ingredients are at the forefront of everyone's mind.
Pumpkin is probably the first ingredient that people associate with fall, especially with the popularity of the pumpkin spice latte. But what about apples? I've always been a big fan of apples. They are super versatile — great for snacking on, baking with, and even adding to soups and stews. I'm usually a fan of Granny Smith and Fuji, but recently I was introduced to a brand new variety.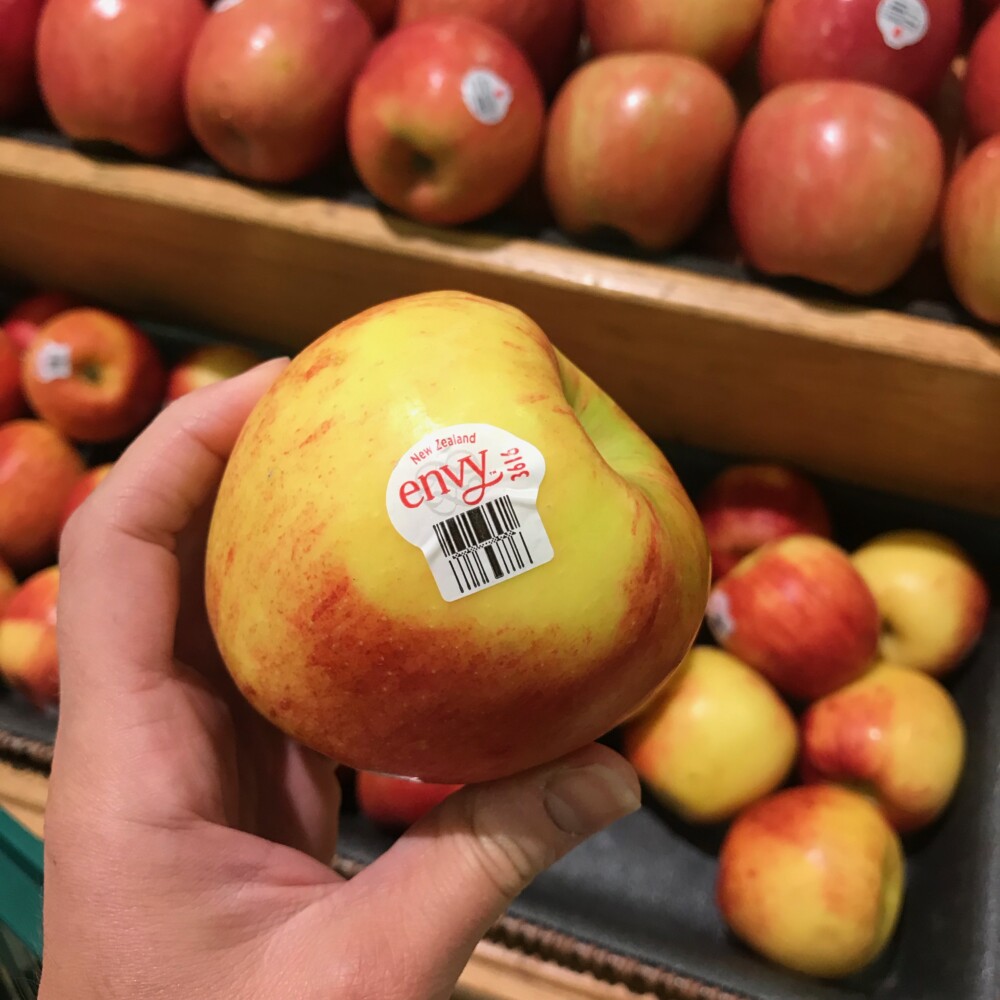 Envy™ Apples are a cross between the Braeburn and Royal Gala. They're super crisp and crunchy, refreshing and sweet, and they have a naturally higher citric acid content which prevents the 'browning' enzyme from activating. That means these apples won't brown nearly as quickly as other apples do. Because of this key component, Envy™ Apples are the ideal snack to pack for lunch or a picnic, and add to salads and charcuterie platters because they keep their natural color and freshness for so long.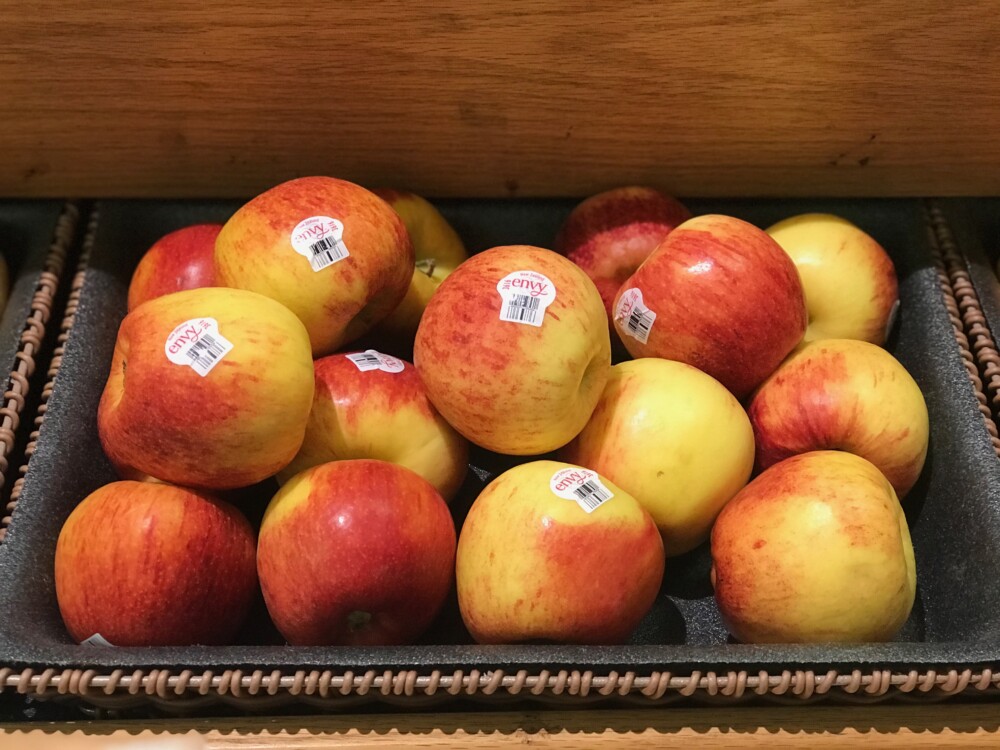 These apples are non-GMO and grown naturally in Washington State and New Zealand — but you can find them nationwide at Publix, Whole Foods, Walmart, Wegmans and more. Check the store locator to find which of your local grocery stores carry them. My local Publix Aprons Cooking School had a fun in-store tasting event in September where local bloggers sampled their own original recipes featuring these special types of apples. I wasn't able to attend, but you should go check out their recipes! Heather from Local Mom Scoop made Mini Applesauce Carrot Muffins, Cristy from Happy Family Blog made Healthy No Bake Apple Donuts, and Katy from Savor Tonight made Sweet Potato Toast.
Apples deserve just as much attention as pumpkin during the fall season — but in case you aren't willing to give up your love for all things pumpkin spice, Envy™ Apples created a yummy fall cocktail recipe that uses both flavor profiles.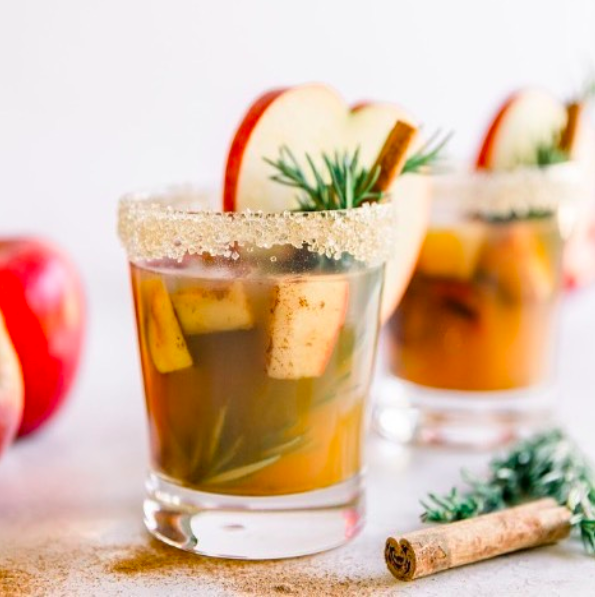 After you've gone out and bought your Envy™ Apples, try this recipe at home!
Pumpkin Spice Envy Apple Cider
Author:
Ingredients
2 ounces bourbon
4 ounces pumpkin spice apple cider
1 Envy™ apple, diced
1 teaspoon pumpkin spice
1 tablespoon butter
Demerara sugar
Rosemary
Cinnamon stick for garnish
Instructions
Sauté diced Envy™ apples in butter and pumpkin spice for 5-10 minutes.
In a glass, combine bourbon and pumpkin spice apple cider, top with sautéed diced apples.
Garnish and serve.
Follow Envy™ Apples on Facebook and Instagram for more recipe ideas for #CookingWithEnvy and fun ways to #BiteandBelieve while you enjoy Envy™ Apples all year long.