Never miss a bite! Sign up here to receive new recipes and reviews straight to your inbox.
Disclosure: I was invited to attend the costume tour and luncheon as a guest of the theater. No monetary compensation has been received for this post. As always, all opinions are 100% my own.
Growing up, New York City was only a hop, skip and a jump away from my hometown in South Jersey. Frequent trips into the Big Apple were made to visit my older sister, shop, eat, and of course, see Broadway shows. Luckily, there are still plenty of opportunities to see a great musical production in South Florida, and even better, right here in Boca Raton. I've seen wonderful performances at The Wick Theater including Mame, Oklahoma, West Side Story and most recently, Guys & Dolls. But there's more to The Wick than incredibly entertaining lineups of shows each season. You can also get a behind-the-scenes look at the original costumes from Broadway and more during a tour of the Costume Museum.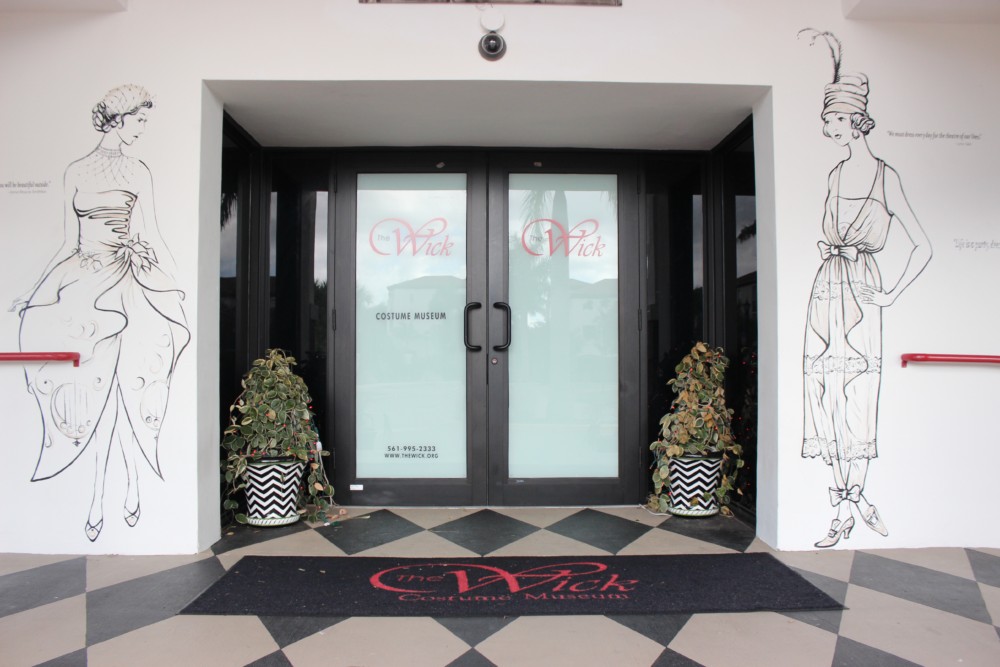 The Wick's collection includes costumes from over 35 Broadway shows and revivals, estimated at more than 20 million dollars. It's been featured on The Today Show, in People magazine and was the subject of a spectacular photo essay in Vogue Magazine by renowned photographer, Bruce Weber. Founder and Executive Producer, Marilynn Wick, and her daughter, Kimberly, started the Costume World Broadway Collection in Pompano Beach in 2010. Despite its unfamiliar and low-profile location, it developed a following of over 20,000 guests. Kimberly is the curator and director of the museum and you can really tell how passionate she is about it when she gives the tours.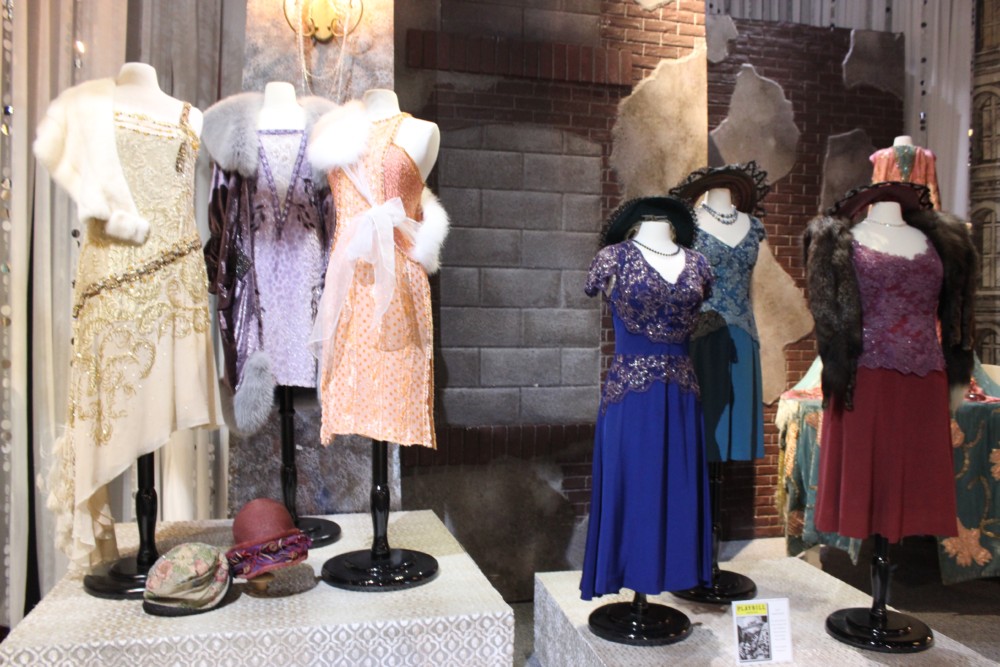 Each season, the theme of the exhibit changes, so it's encouraged to visit yearly to see what's new. The current season's theme is Where RUNWAY meets BROADWAY and features vintage couture wardrobe and accessories. The Broadway costumes you'll get to see on this tour reflect the fashion trends starting from the Industrial Revolution of the late 19th century through 100 years of social and economic changes. I was lucky enough to be invited to experience the tour, and upon entering the museum I was instantly transported into another world. A room filled entirely with original pieces from My Fair Lady, one of my favorite movies. I never saw it on Broadway, but you can bet I watched Audrey Hepburn sing  "Wouldn't It Be Loverly" a million times on my TV screen when I was little.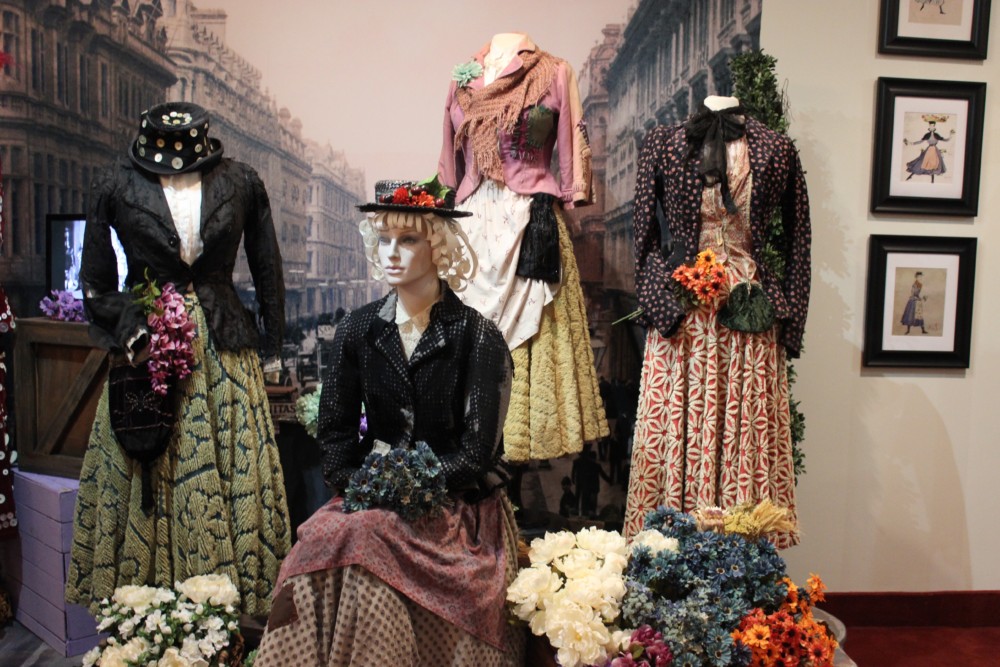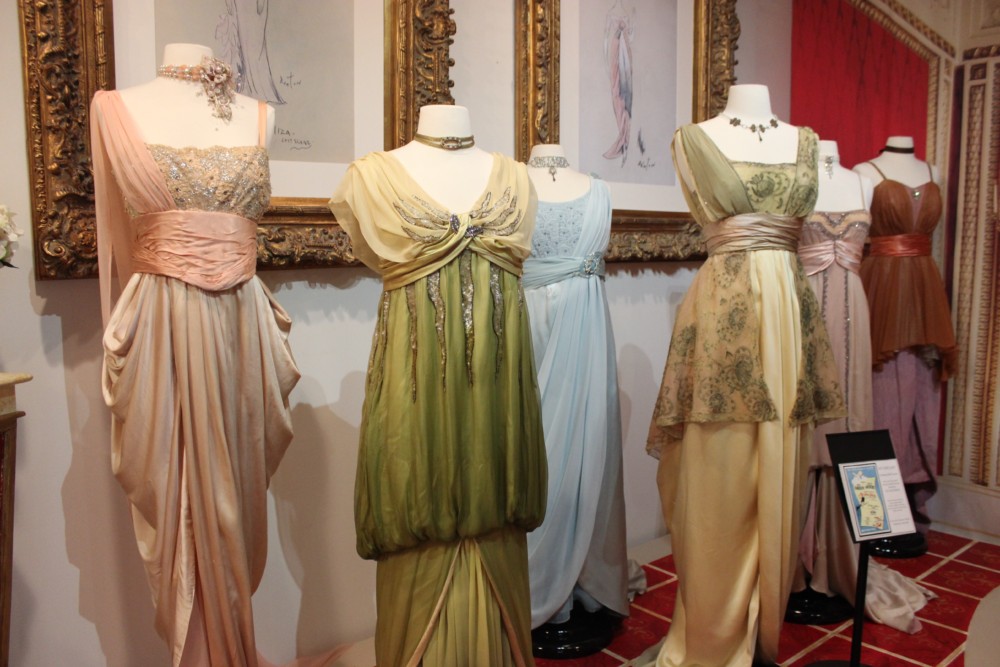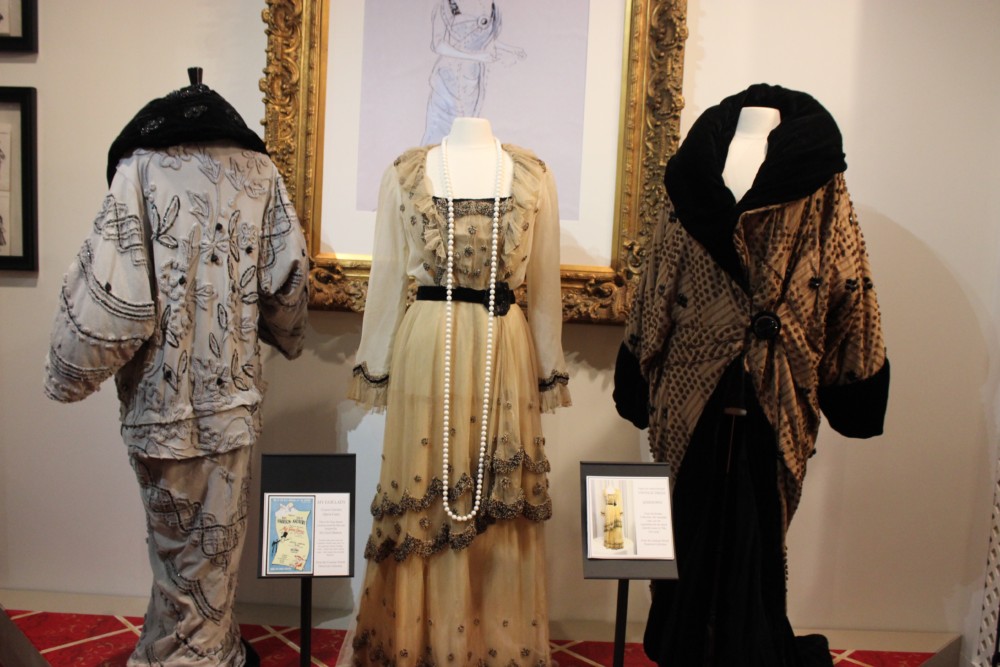 After a brief introduction from Kimberly, we were escorted into another room where the real magic began. Gorgeous gowns, colorful jackets, sparkles and sequins, ruffles and feathers, and even an collection of Joan Rivers' most memorable outfits were on display. It's a sight to be seen, even if you know nothing about the shows these costumes are from. There are costumes from The King and I, Hairspray, Dracula, Guys & Dolls, Titanic, Cats, Coco, 42nd Street, Annie, How to Succeed in Business Without Really Trying, and so many more.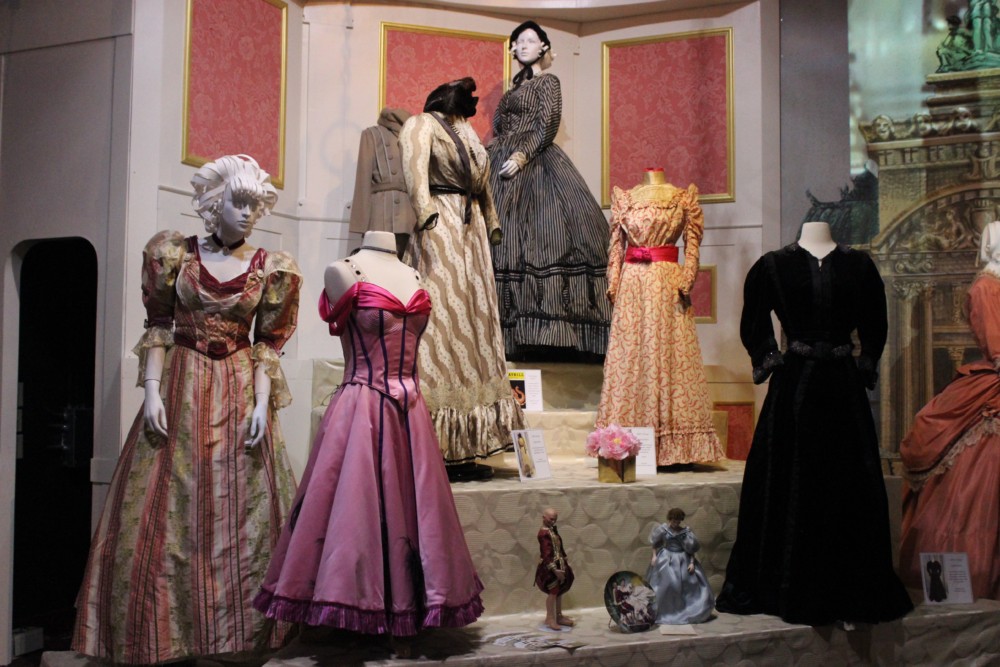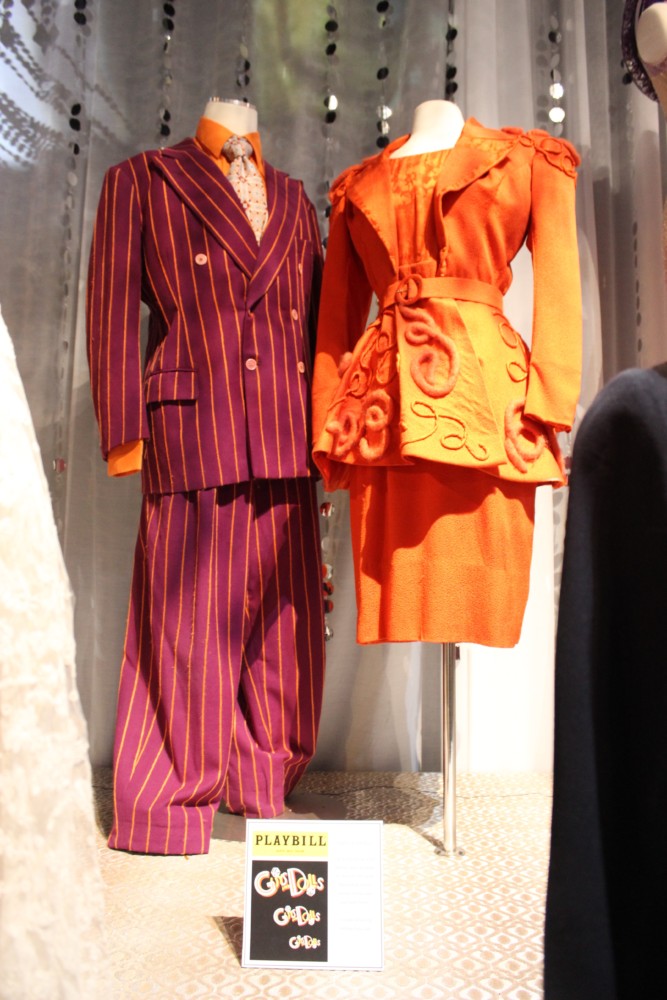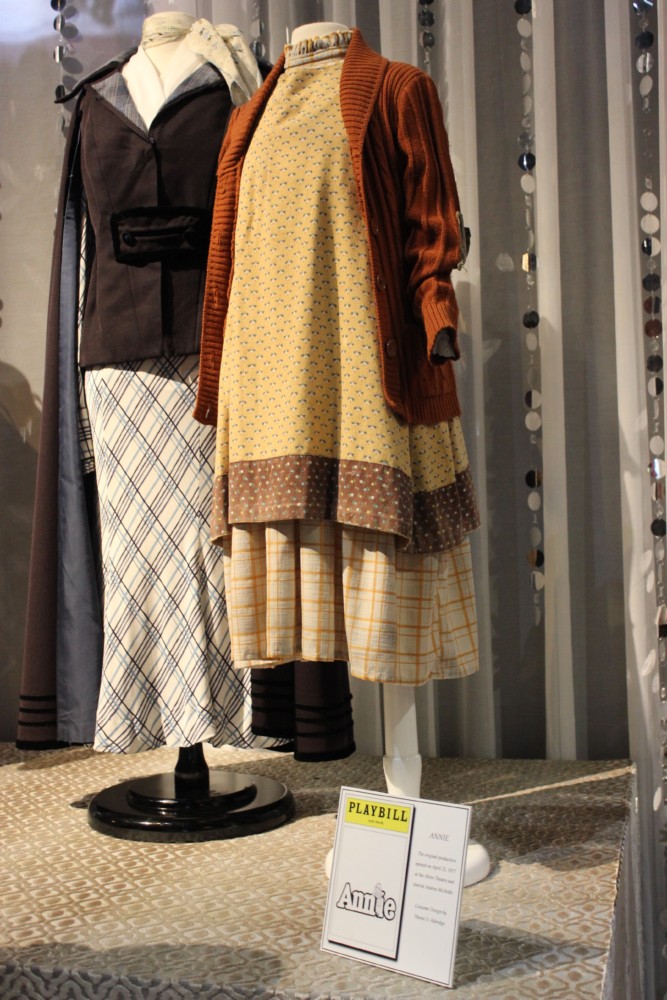 I was star struck, without there being a presence of any actual stars. Each article of clothing was so masterfully preserved, and the stories that Kimberly told throughout the tour brought them to life right before our eyes. We even had the chance to walk out on stage. For those of us who have sat in that audience, this was a nice change of view — and makes you realize that there is truly no bad seat in that house.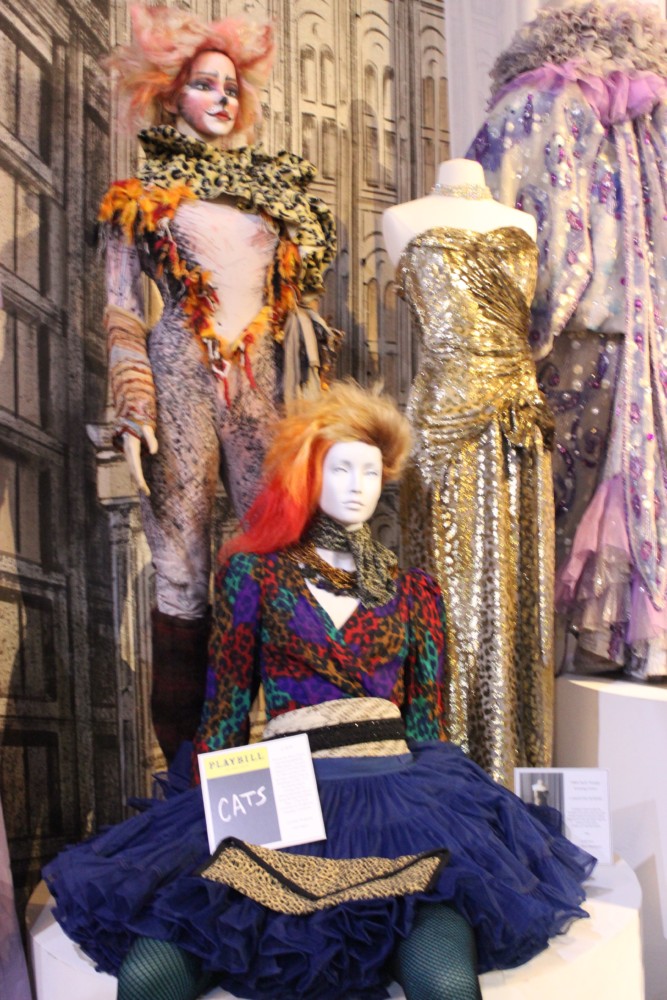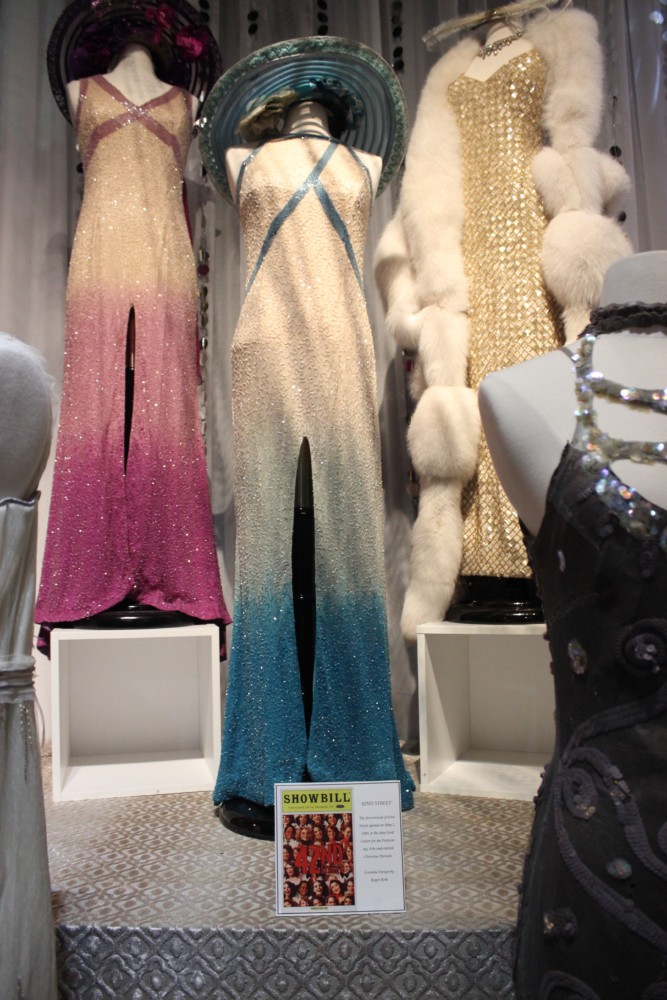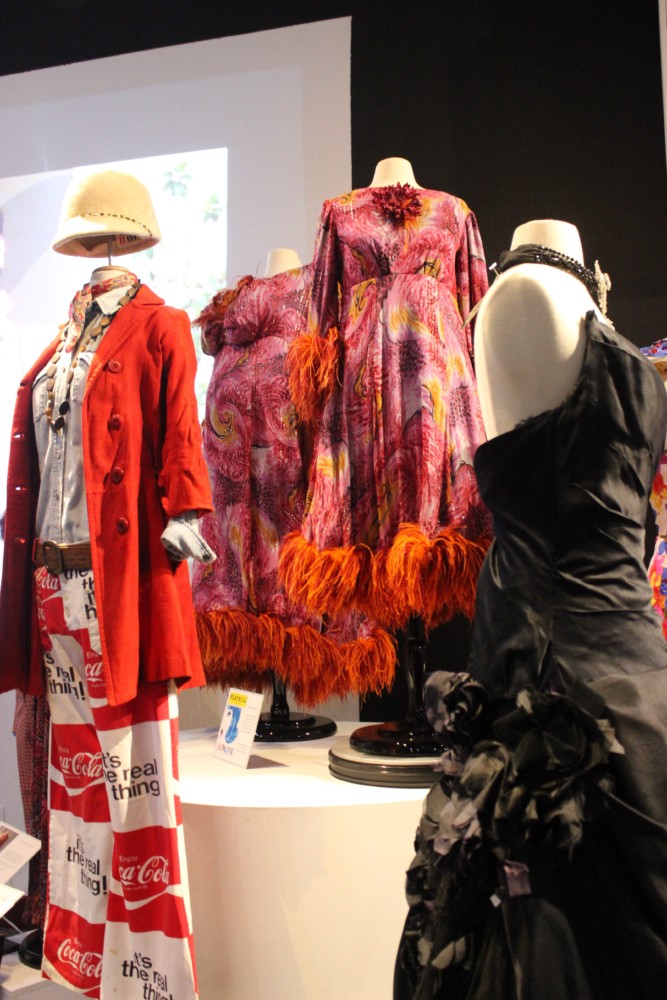 After the tour, we were treated to a delicious 3-course lunch in the Tavern Room, which is an homage to the famed Tavern-on-the-Green® complete with the China and crystal from the iconic restaurant, as well as the amber and crystal chandelier that once graced its foyer. The room is bright and cheery, and the food is presented beautifully. Delicate teacups were at each place setting, ready to be filled, and we were served a sugar-rimmed martini glass with a medley of fruit as our first course.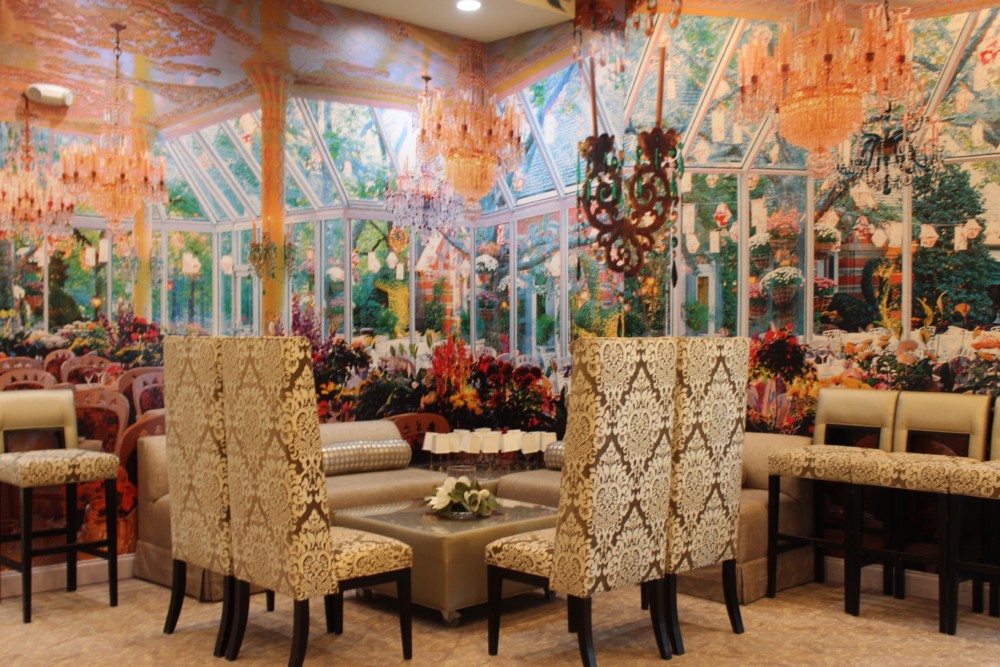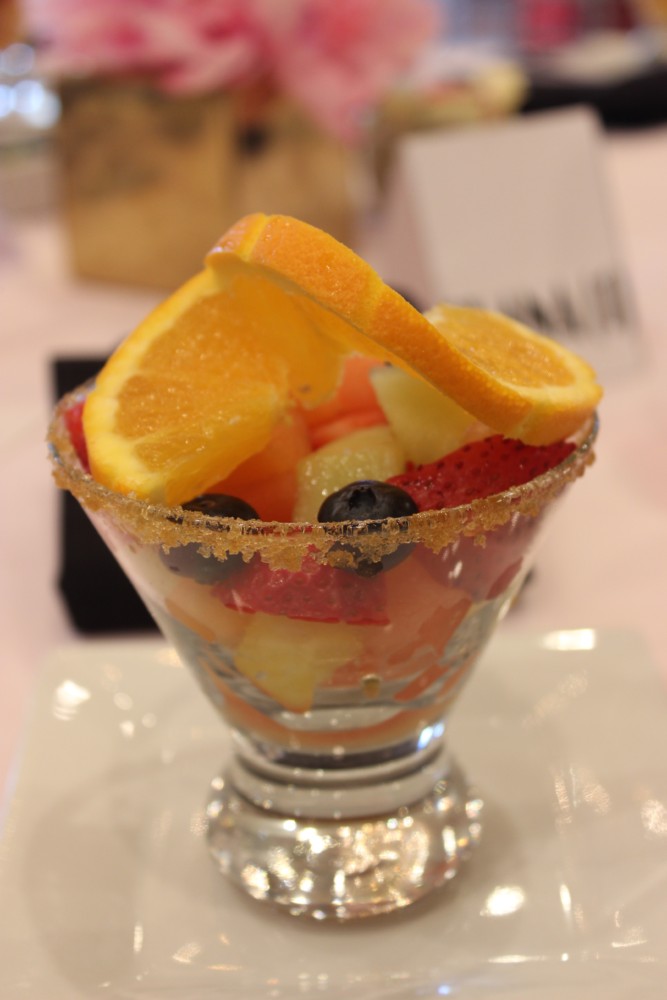 Guests have three entree options to choose from — I chose for The Beehive Tower, named for the current show playing at the theater, Beehive: the 60's Music. Layers of ripe avocado and succulent shrimp sat on top of a bed of organic mixed greens, cucumbers, grape tomatoes, a citrus vanilla vinaigrette and a vegetable I had never seen or heard of before, but fell immediately in love with — SWEETY DROPS. It's a tiny, sweet red tear drop-shaped pepper that comes from Peru. It's much different than a normal sweet red pepper and the flavor almost pops in your mouth when you bite into it. I hope to see more of these Sweetys around!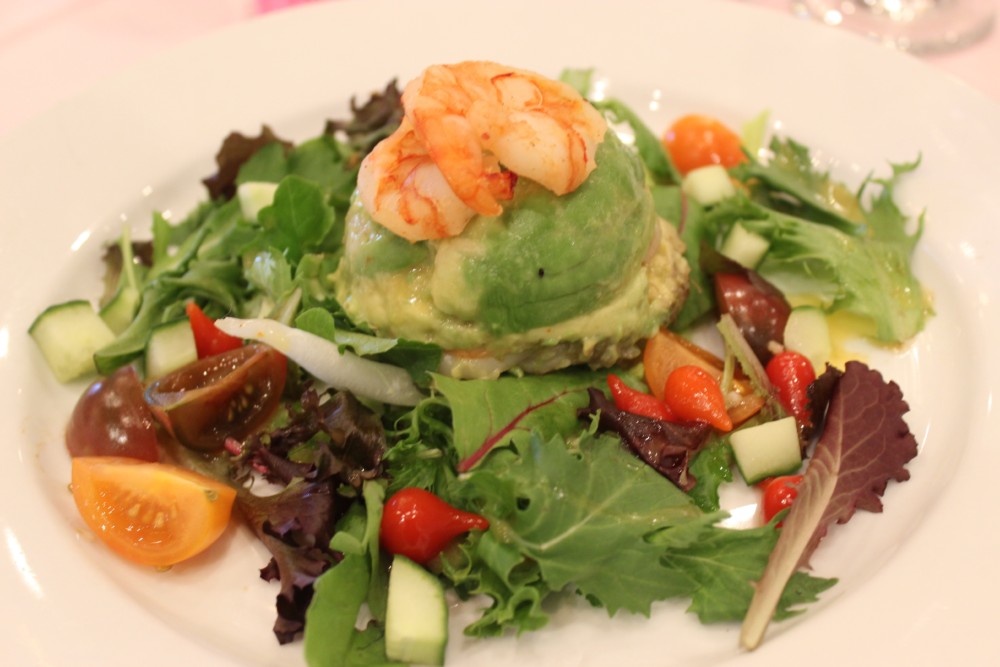 For dessert, a three-tiered tower filled with French pastries appeared on each table — there were creme puffs shaped like swans, pieces of cheesecake, peach pie and chocolate cake with a chocolate mousse filling. As to not overdo it with the sugar and starch, I sliced a very small piece of the cheesecake (my favorite dessert) to try. It was rich and creamy, just how it should be, and the crust had great texture. A couple bites was just enough to satisfy my sweet tooth and end the afternoon.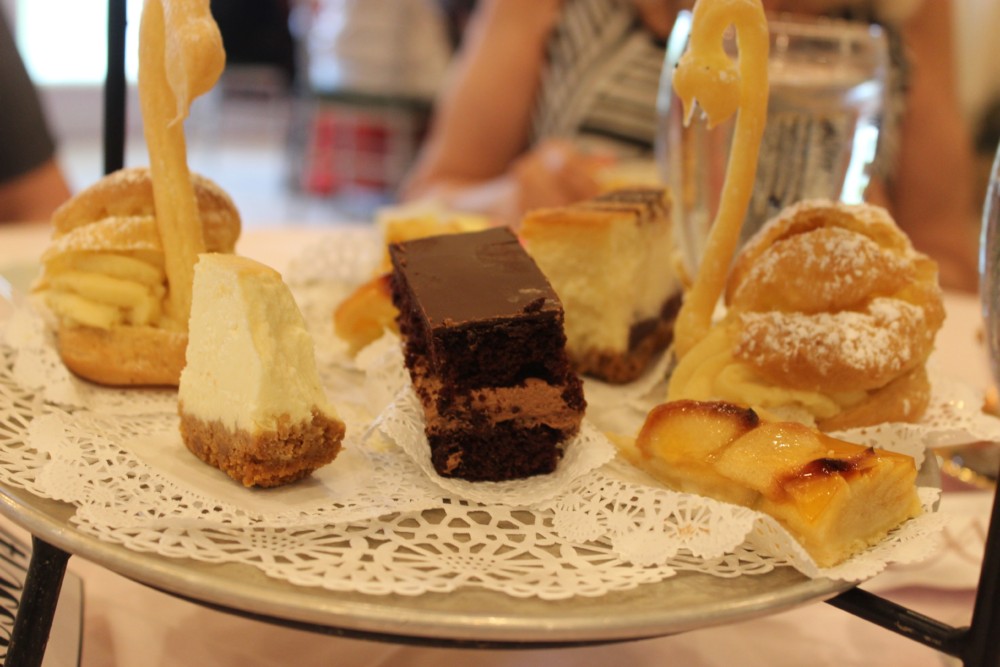 There are various tour options, all generally available 7 days a week, starting at 11am. Tours include a luncheon, but you can also opt to add on a cabaret singer ($58) or see a matinee of the current show ($115). If you just would like to take the tour and have lunch, cost is $48. There is also a cocktail tour starting at 6pm with champagne and light bites ($75 and up), or the newest option, the Twilight Tour at 5:30pm for $130, which includes a champagne tour of the exhibit, followed by a prix-fix dinner and current 7:30pm evening performance.
The Wick Theater and Costume Museum is located at 7901 North Federal Highway in Boca Raton. For more information on the tours and performances, please call the box office at 561-995-2333.