Never miss a bite! Sign up here to receive new recipes and reviews straight to your inbox.
Disclosure: I was invited as a guest of FacialMania Spa. No monetary compensation has been received for this post. As always, all opinions are 100% my own. I am not medically trained to recommend, nor sponsored by any of the products mentioned below. Please consult your own doctors before using or trying anything referred to in this post. Links that have been noted with an asterisk in this post are affiliate links.
FacialMania Spa's mission is to provide their guests with quality face and body aesthetic treatments at a price that won't break the bank. Because everyone deserves to feel beautiful. At FacialMania Spa, affordable beauty is the key.

Just a few short weeks ago, FacialMania Spa opened its doors in the Boca Raton/Delray Beach area on Jog Road, across from the Morikami Museum and Japanese Gardens — a prime location for this upscale spa, without the upscale prices. Guests can choose to sign up as a member for $49.99/month, which includes either a basic facial and one-hour massage each month, as well as great discounted prices on the extensive menu of services provided — everything from skin peels and wrinkle reduction to hair transplants and fat freezing to botox and Juvaderm. Not to mention, access to the Himalayan salt room whenever you please — quite the deal! You don't have to purchase a membership to enjoy these treatments, but it definitely helps to get those discounts!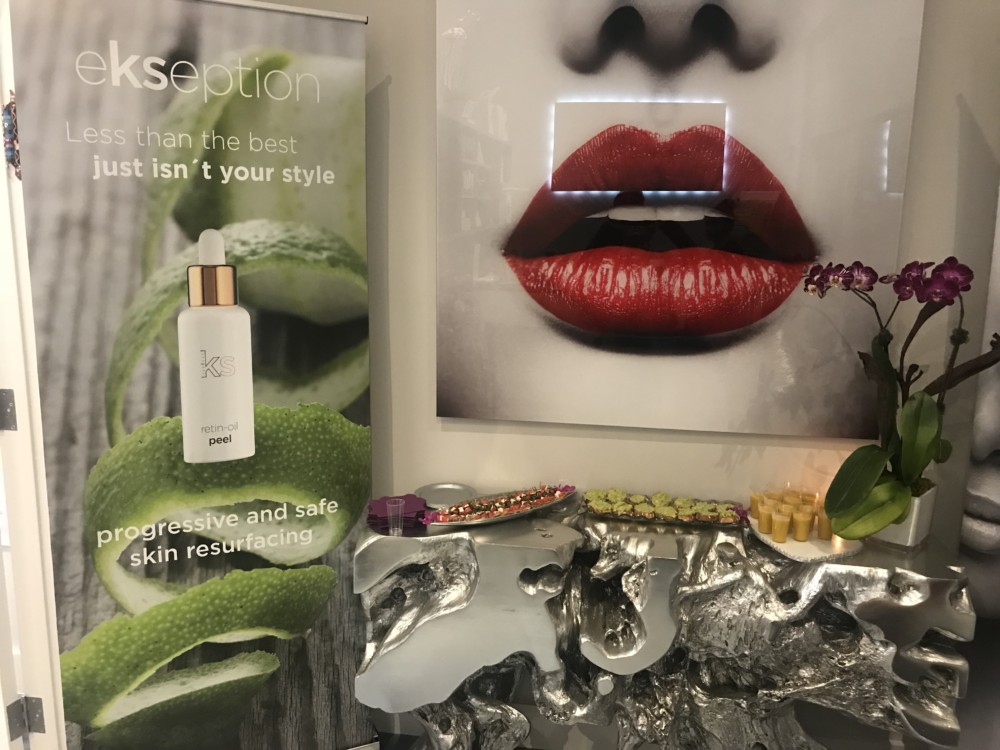 To celebrate FacialMania Spa's grand opening, a group of local media and I got to enjoy a "Spa Night Out" where we met the team of experts, doctors and technicians, learned more about the medical-grade products used during treatments and available for purchase, and even got a little preview of some of the services. I opted for a mini massage that night, which was incredible, and I returned the very next day for a facial with Vanessa — whom I highly recommend! She was extremely knowledgable about the process, the products she used for me, and had great advice for my personal skincare regimen — which, I'm ashamed to admit, I wasn't keeping up with.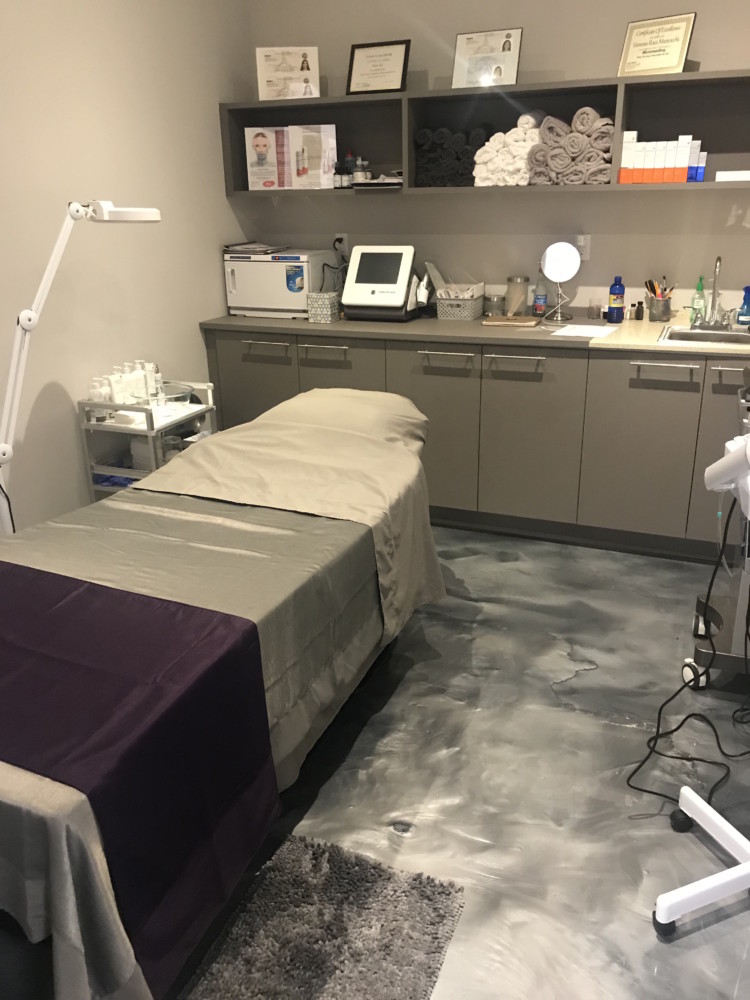 I've struggled with eczema for the past couple years, but it recently flared up big-time and I haven't been able to get it under control. After dermatologist-prescribed creams, countless tubes of hydrocortisone and taking Claritin every day didn't help to alleviate the problem, I had to go in a different direction…
Turns out, what we eat and drink not only affects our insides, but it has a very strong connection to our outsides as well. I've learned from professionals in the field how our digestive system directly correlates to our largest organ, the skin. I found out about some specific food sensitivities that are most likely the cause of these skin flare-ups — along with the digestive issues I've had. Since starting acupuncture, I've seen a very noticeable difference in how my stomach reacts to different foods, but it wasn't until I took the blood test for food sensitivities that we changed our focus to my skin. Now, a combination of acupuncture and holistic nutritional direction (both at Integrative Acupuncture in Delray Beach), and the power of awesome facial technicians like Vanessa at FacialMania Spa, I'm on a positive path to feeling and looking better, both inside and out.
The first thing I did? Along with cutting out specific foods, I started a new probiotic, taken religiously every morning as soon as I get out of bed, as well as an emulsified vitamin A*, both recommended by my nutritionist. I'm also taking a dietary supplement called Derma Wind Release*, given to me by my acupuncturist. It's made up of a variety of Chinese herbs that she says helps with "clearing heat" from the body, which is what causes my itching. Next, I threw out whatever products I was using before. It was time to get new makeup, new face wash, new moisturizer — new everything. With Vanessa's product recommendations, I have a brand new collection of skin care products that appears to be helping. Curious? Here's what I've been using. Click the links to learn more about each individual product.
It's never too late to start taking care of your skin. The time is now — and even better if I can give you the gift of 20% off your first visit to FacialMania Spa! Just make sure to mention that Shaina from Take A Bite Out of Boca referred you.
FacialMania Spa is open Monday through Friday from 10am-7pm, Saturday from 10am-5pm and closed on Sunday. FacialMania Spa is located at 16950 Jog Rd., Suite #111 in Delray Beach.