Never miss a bite! Sign up here to receive new recipes and reviews straight to your inbox.
Disclosure: I received a complementary three-night stay at The Rosemary Beach Inn during my visit. No monetary compensation has been received for this post. As always, all opinions are 100% my own.
There are plenty of vacation-worthy places here in South Florida, and I've enjoyed many 'staycations' in places close to home — Miami, Fort Lauderdale, Deerfield Beach and even right here in Boca Raton. I've even traveled to the west coast and enjoyed a stay in Tampa. But I've never traveled north. I've heard the term Panhandle quite often — I have a couple of friends who are from the area, one of whom got married last month back in her old stomping grounds in Panama City Beach. It looked like I'd finally get a chance to see what the Panhandle of Florida was all about.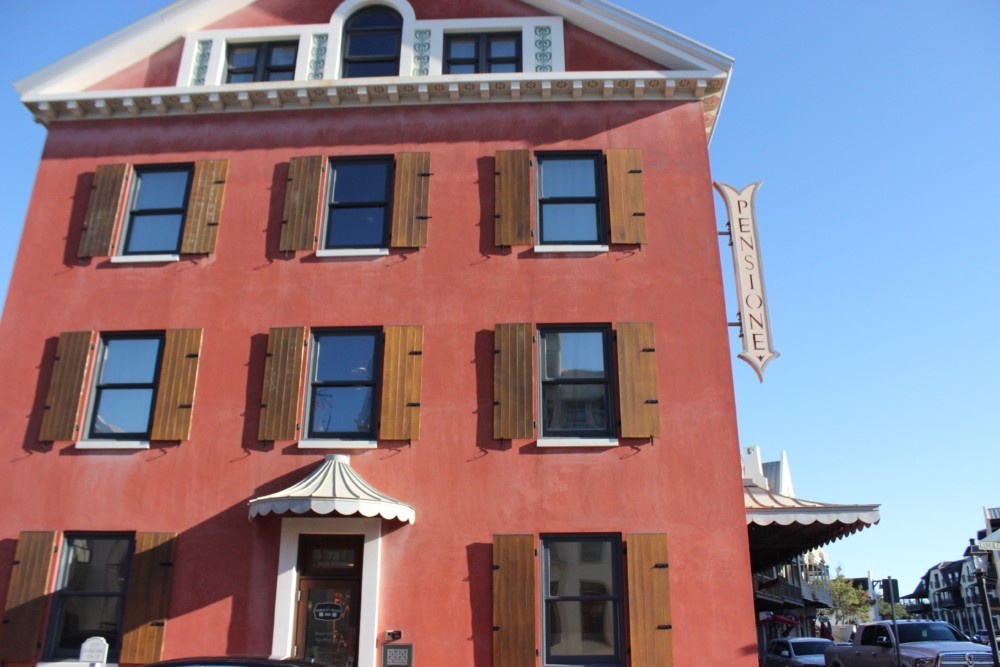 It was hard to wrap my head around the fact that there were no direct flights to somewhere in Florida (I had layovers in Atlanta each way) and that there is actually an hour time difference. This particular section of Florida in the Central Time Zone, and is so close to states like Alabama and Georgia that its residents exude that real sense of Southern Hospitality. Northwest Florida is more southern than South Florida will ever be. After driving down Florida State Road 30A, the most iconic road in the Panhandle, I finally laid my eyes on the most adorable small beach town I've ever seen — Rosemary Beach. I was instantly hit with nostalgia of time spent in Sea Isle City, Wildwood and Manalapan, beach towns in New Jersey.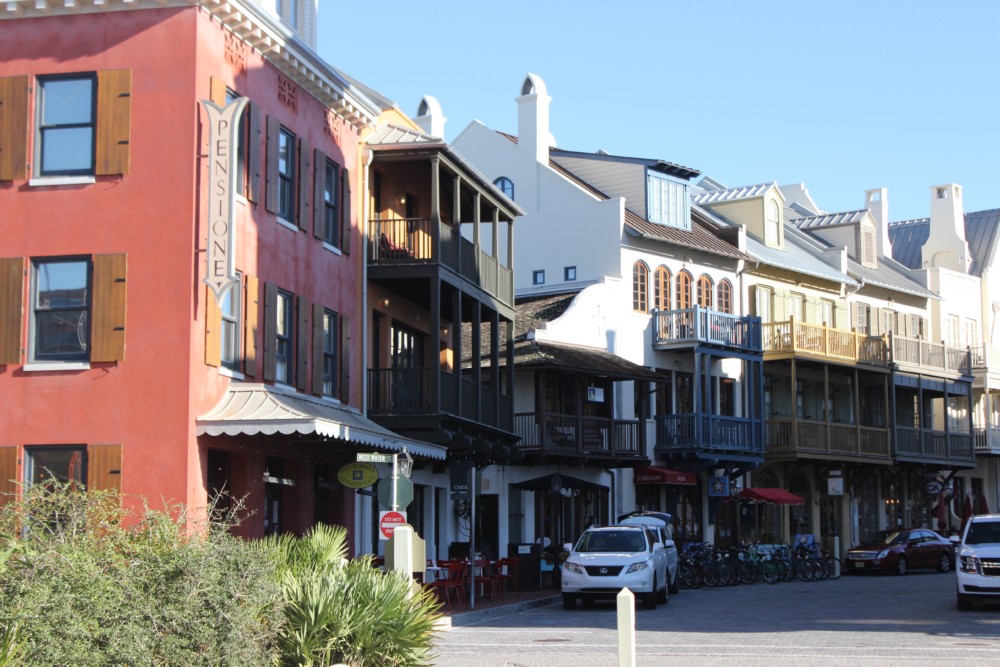 But Rosemary Beach has them beat. The cobblestone roads, the beautiful architecture, the adorable shops and restaurants… The quiet beaches with the most pristine white sand and clear ocean water… The families bicycling through the streets… Everything in the town is walkable and the Northwest Florida Beaches International Airport is a mere 20 minute cab ride away. It's an ideal vacation spot for families with children, as one thing I noticed was that there wasn't too much of a loud nightlife. No clubs or dive bars like you find in some beach towns. This is the place to enjoy a nice dinner out while watching the sunset, satisfy your sweet tooth with an ice cream cone and a walk on the beach, and head back to your hotel for a good night's sleep.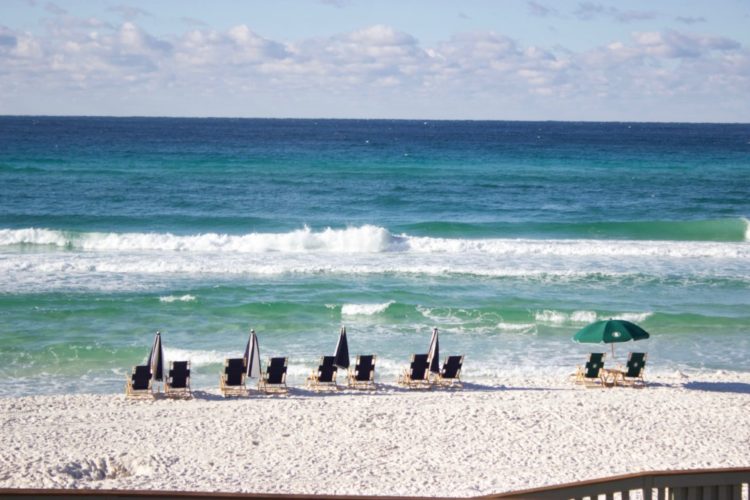 And that hotel you should be staying at? None other than The Rosemary Beach Inn. Situated one block from the beach, The Rosemary Beach Inn is a boutique hotel located right in the heart of this adorable little town. Its classic design shows the beauty of combining old world tradition with modern day decor. There are 11 rooms, varying from a simple room with one bed, to an entire suite complete with a full kitchen area. Guests of the Rosemary Beach can enjoy access to the Fitness Center, located in the center of town as well as court time at the Tennis Center. The showers are stocked with bath products from Vivo Salon's Rosemary Revivement Line that smell absolutely incredible, and each room has a Keurig coffee maker and unlimited Wifi. If you book your stay from March to October, you will also have two beach chairs and an umbrella available to you, weather permitting.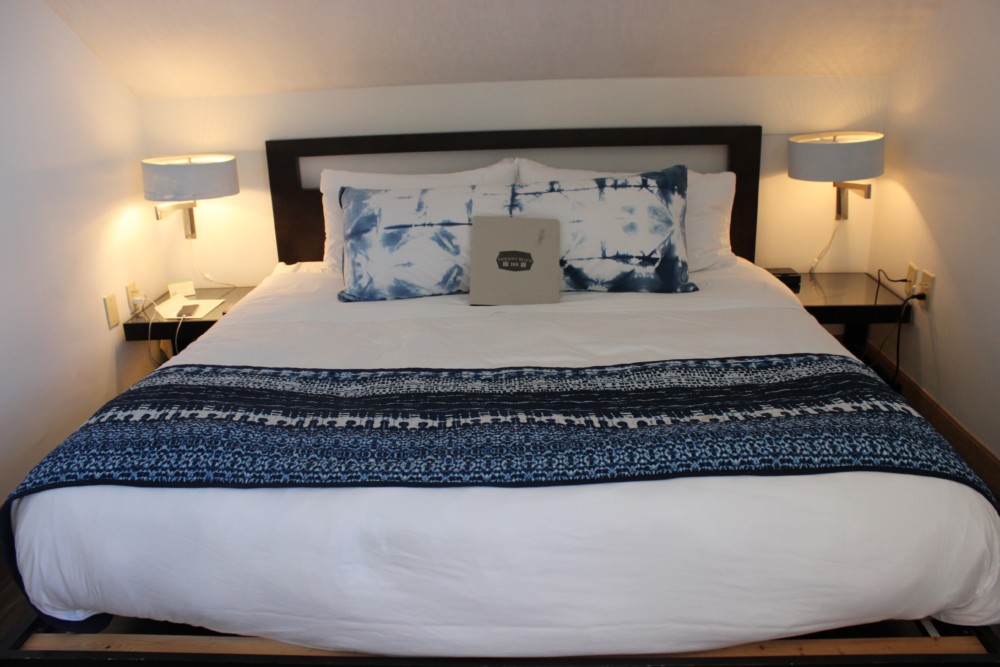 Hungry? Thirsty? There's no reason to even leave the premises! Just downstairs is The Summer Kitchen Cafe, the first commercial business in Rosemary Beach. Rosemary Beach Inn owners, the Dillon Family, also own the restaurant, and offer guests continental breakfast each morning, or 10% off the breakfast menu, available daily from 7:30-10:30am. You've got to order one of their traditional or seasonal mimosas. Although the cocktails are available all day, no vacation breakfast is complete without a mimosa. During my visit, the seasonal flavor was peach — basically, a bellini. As someone who really doesn't care for orange juice, this was a very welcome variation. Lunch is served from 10:30am to 3pm, and dinner from 5-9pm. There is also happy hour from 4-5pm everyday, featuring half-priced beer and wines by the glass, and a special snack menu available from 3-5pm.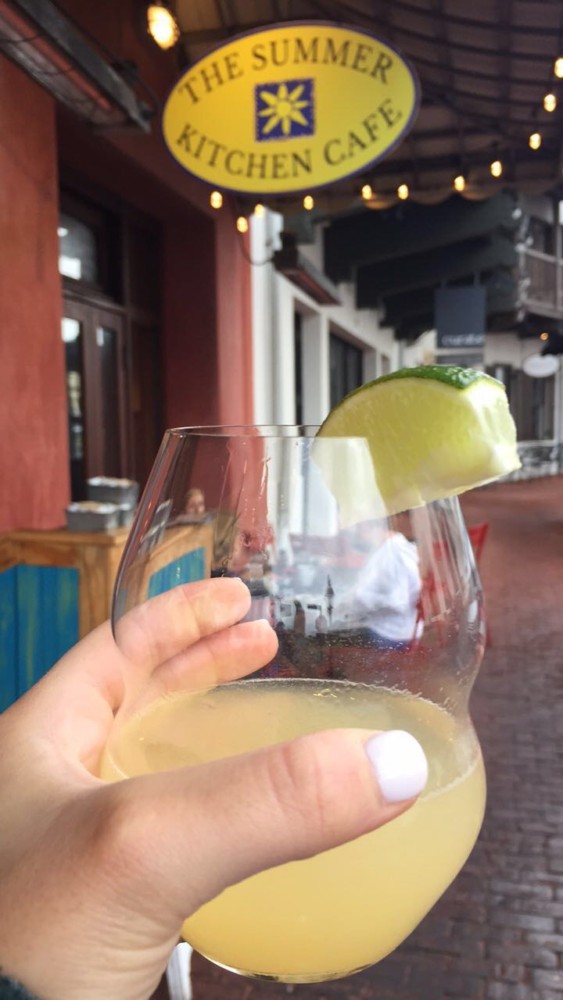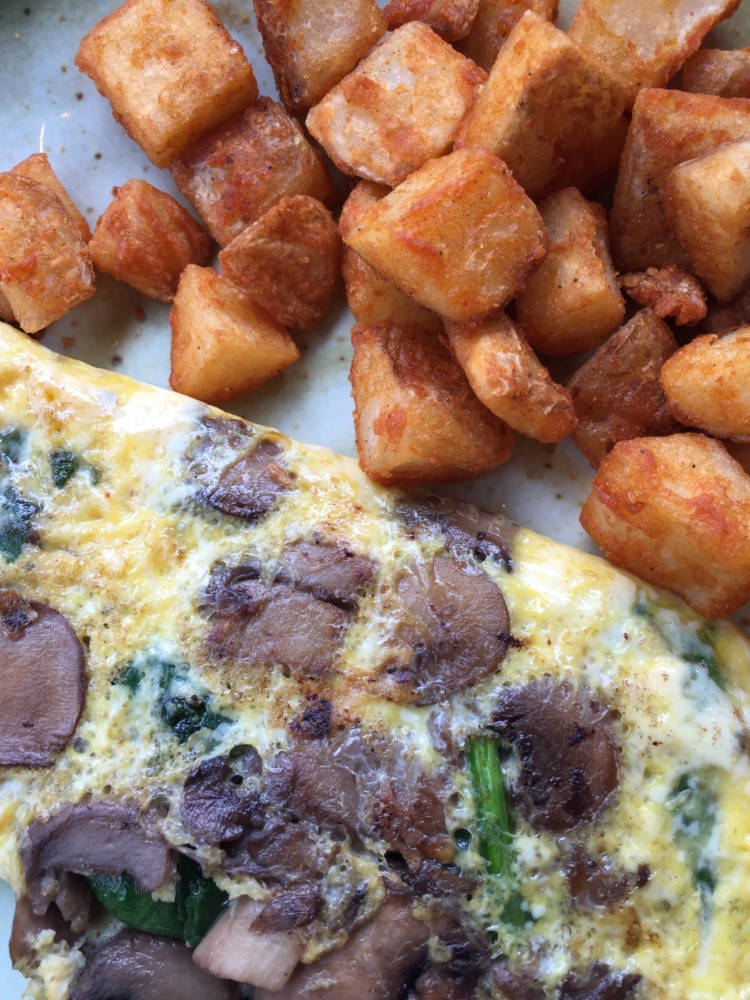 The Summer Kitchen Cafe was first established as Summer Kitchen back in 1999, and was just a small shack with a walk-up window for ordering. The town itself was founded in 1995 and, at this time, was still being built up to become what it is today. Summer Kitchen was all there was for those first few Rosemary Beach-ers. Now, The Summer Kitchen Cafe and The Rosemary Beach Inn are a dynamic duo, providing visitors with the ultimate Rosemary Beach experience.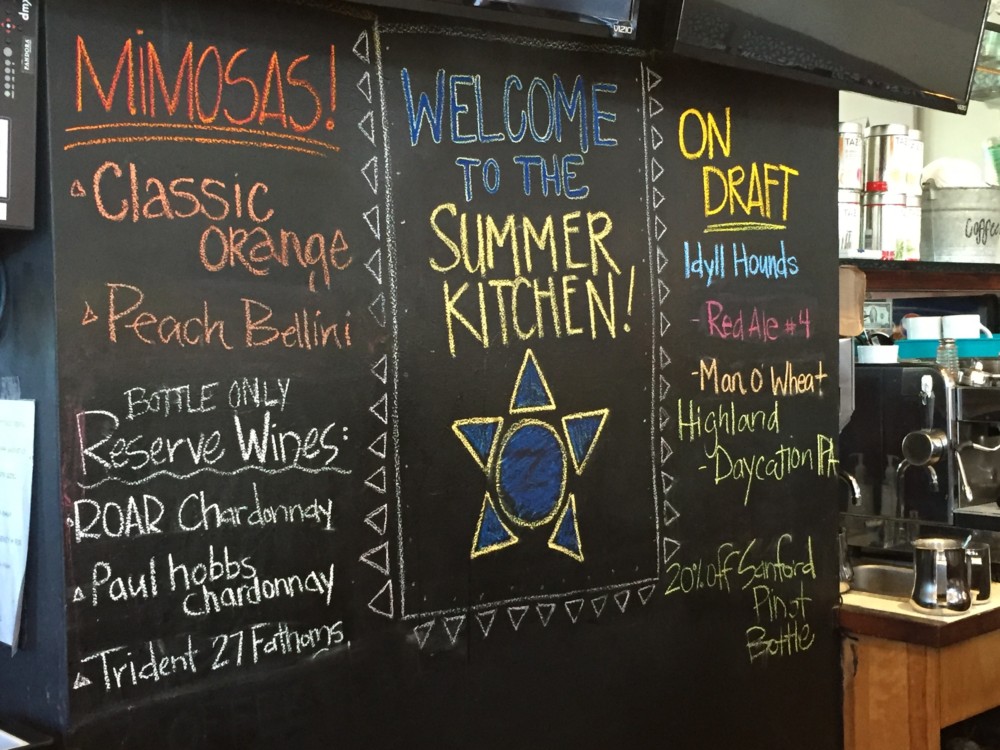 If you're looking to plan an upcoming vacation, this is it. Book your stay at The Rosemary Beach Inn and take in all that this town has to offer. Wake up early to watch the sunrise with coffee and a yummy omelet made with fresh, organic eggs at The Summer Kitchen Cafe (and don't forget that mimosa!), spend the day on the sugar-white sand and enjoy the gorgeous view of the Gulf of Mexico, take a bike ride around town, wind down for dinner at The Summer Kitchen with southern-inspired dishes such as crawfish and andouille spring rolls or Creole shrimp and grits, delicious seafood specials such as the island catch of the day served with mango-apple spinach salad, blueberry gastrique, fennel, pickled red onion and coconut fried quinoa, or go vegetarian and try the green lentil garden salad with roasted seasonal vegetables, grilled portobello, organic green lentils and vanilla-bean-infused truffle oil. The Summer Kitchen Cafe uses locally sourced ingredients from City Greens, Mac Farms and Tall Pines Farms, and serves craft brews from Idyll Hounds Brewing Co.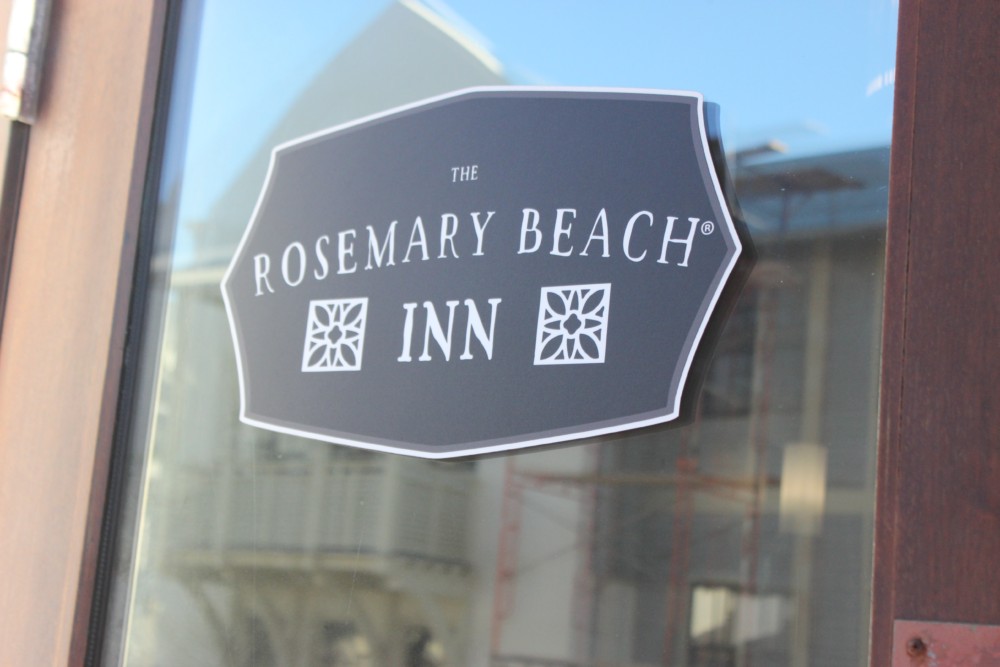 To book your stay, visit The Rosemary Beach Inn or call 844-865-5783. And make sure to follow Facebook and Instagram!