November 6, 2011
Sometimes we don't feel like putting together a full meal for breakfast, lunch and dinner and its easier to just throw together a few light snacks every couple hours instead.  Here are a few of my favorite go-to snack/meals to eat through out the day.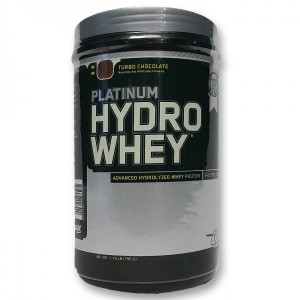 Protein shakesThis is my post-workout meal most days unless I'm going somewhere straight from the gym and need something more on-the-go.  I use either chocolate or vanilla whey protein and throw in fresh or frozen fruit, water, and ice and blend until thick & smooth.  My favorites are chocolate cherry and vanilla cinnamon banana.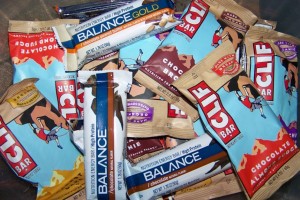 Protein/energy barsThese are good for anytime I'm out and about for awhile and I know I'm not going to be able to sit down and eat.  I like Clif and Luna bars for any time snacks.  There are some really good Clif Bar flavors.  My favorites are Cool Chocolate Mint and the new flavor, Coconut Chocolate Chip.  They have good seasonal flavors out now too for the holidays: Peppermint Stick, Iced Gingerbread and Spiced Pumpkin Pie.  I like Luna's chocolate coconut and mint flavors too, Chocolate Dipper Coconut and Chocolate Peppermint Stick. For a post-work out bar, I like the Luna Protein, Balance and Pure Protein bars.  Again with the mint, Luna Protein Mint Chocolate Chip is good – Cookie Dough is my second favorite.  My favorite Balance Bar is from their cafe flavors, Cinnamon Bun! Pure Protein is the lowest in sugar out of all of these so if you watch your sugar intake, they're probably your best bet.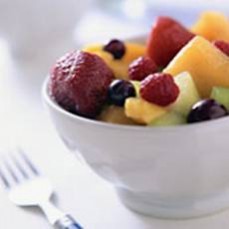 FruitThe easiest and most refreshing thing to have mid-day is a big bowl of cut up fruit.  Strawberries, raspberries, blackberries, blueberries, kiwi, apples, pears, banana, grapes, pineapple, mango, watermelon, cantaloupe, etc… The list of fruit I enjoy goes on and on.  Whether you eat it alone or pair it with yogurt, you can never go wrong with a fruit salad.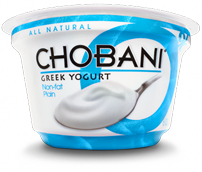 Fat-free Yogurt
Depending on my mood, I'll either get plain Greek yogurt and add my own fresh fruit to it or I'll opt for the fun
delicious
dessert-like flavors of Yoplait or any of the other various yogurt brands. Even the Publix and Target brands have really good flavors – some better than what Yoplait and Dannon have to offer.  The choices are endless!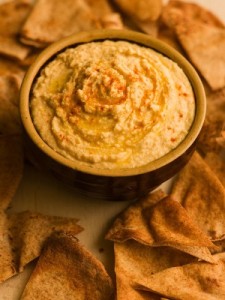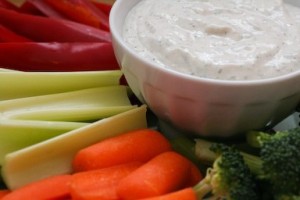 Pita chips/veggies & dip
Love love love pita chips with any kind of dip.  I love roasted red pepper hummus.  I also recently found this Greek style veggie dip by Sabra that is delicious and really low in calories and fat.  The only bad thing about my relationship with pita chips is that they are so hard for me to stop eating once I start!
Of course I love to indulge in delicious, decadent meals too – but in order to enjoy those times without too many consequences, I have to keep my other snacks as light as possible!  🙂