Never miss a bite! Sign up here to receive new recipes and reviews straight to your inbox.
Disclosure: I received complementary media passes to the Delray Bash. No monetary compensation has been received for this post, and as always, all opinions are my own. (Photo credit: Emiliano Brooks/Studio B2)
The Delray Bash is a culinary extravaganza benefitting the American Lung Association. The event celebrated its 5th anniversary this year on Saturday, October 3rd at Old School Square in Delray Beach. Guests enjoyed tastings from various local restaurants, local craft beer, wine, spirits, and live entertainment from The People Upstairs, a band hailing from Boynton Beach, FL.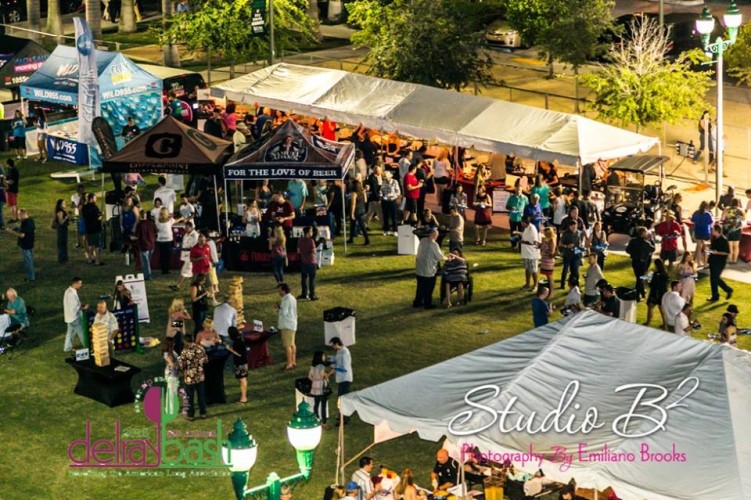 One of my favorite parts of being a Food Blogger is getting to attend all the various culinary events in the area. There are so many in South Florida, and I try my hardest to get involved in as many as possible. This year, I was able to get on board with the Delray Bash as a media partner and do my part to help get local chefs involved to support a great cause. It was a perfect night in Delray for the event — the temperature had finally dropped a bit and there was a nice breeze in the air. Old School Square looked great with tents lining the border and in the center, a stage set up for the band, and life-size games like Jenga and Connect Four for guests to enjoy.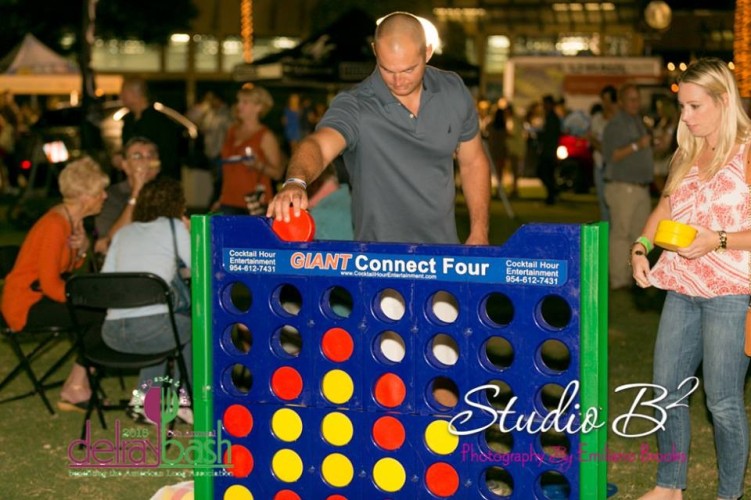 As with all of these awesome foodie events, there is always so much food. I was super to excited to see all of the restaurants joining in on the bash — places like Free House American Eatery & Pub, who served Brussels sprouts and their smoked gouda mac & cheese, Farmer's Table, who showcased a healthy grain mix topped with shrimp, BRIO Tuscan Grille, where the classic Pasta Brio was the it-dish, and MEAT Eatery. Speaking of MEAT, Chef George Patti won the Fan Favorite Award for his Juicy Lucy Burger. Not surprised, since there was an insane line in front of MEAT's tent throughout the whole night.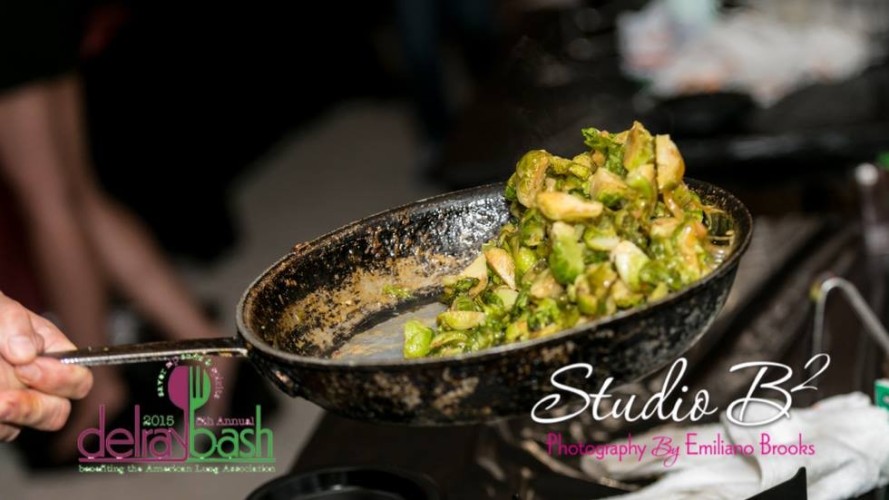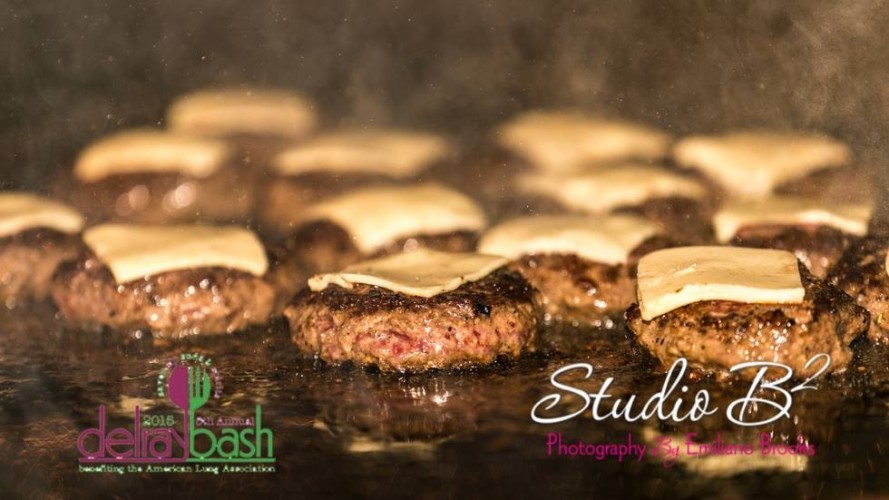 Some of my favorite bites of the night included salt-baked grouper from one of my very good friends, Chef Eric at Ian's Tropical Grille. I also loved the pasta with lobster cream sauce served by Caffe Luna Rosa — carbs, cream and crustacean; how can you go wrong?! The New Vegan served their version of a broccoli pasta salad and mushroom burger, both of which were absolutely delicious. I need to check that place out very soon!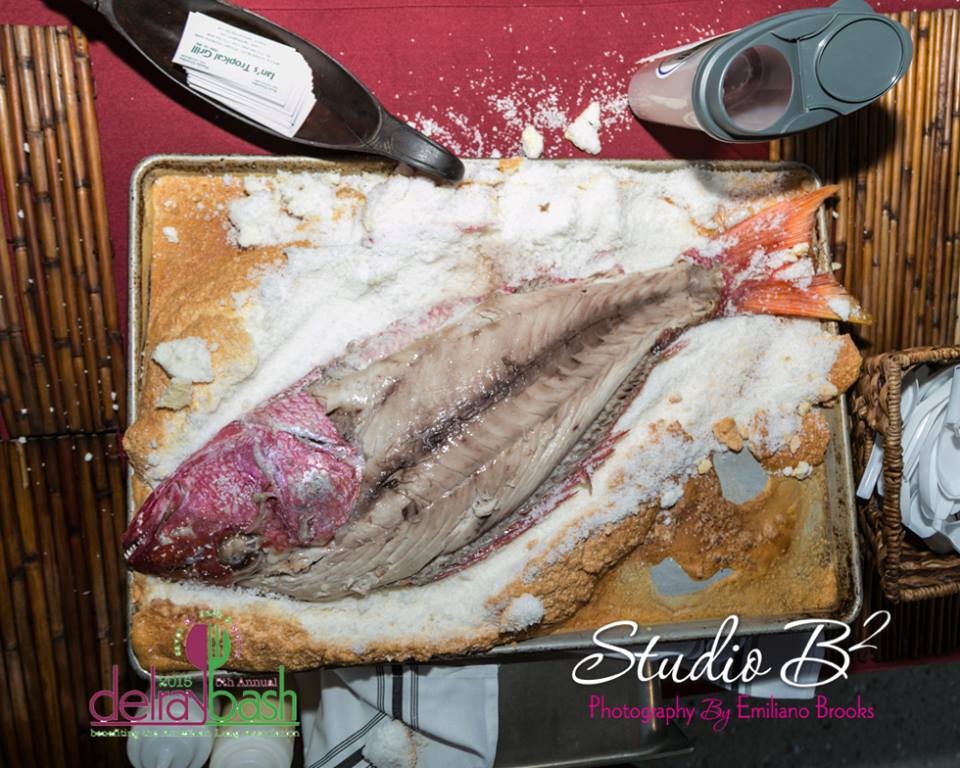 Seasons 52 showed up with their popular mini-indulgences — Carrot Cake, Raspberry Cannoli, Chocolate S'mores, and Key Lime Pie. The good thing about being at these events with other people is getting to try a taste of everything! I grabbed the Carrot Cake, Nancy had the Raspberry Cannoli, and another friend had the Chocolate S'mores — so yes, I "mini-indulged" in dessert!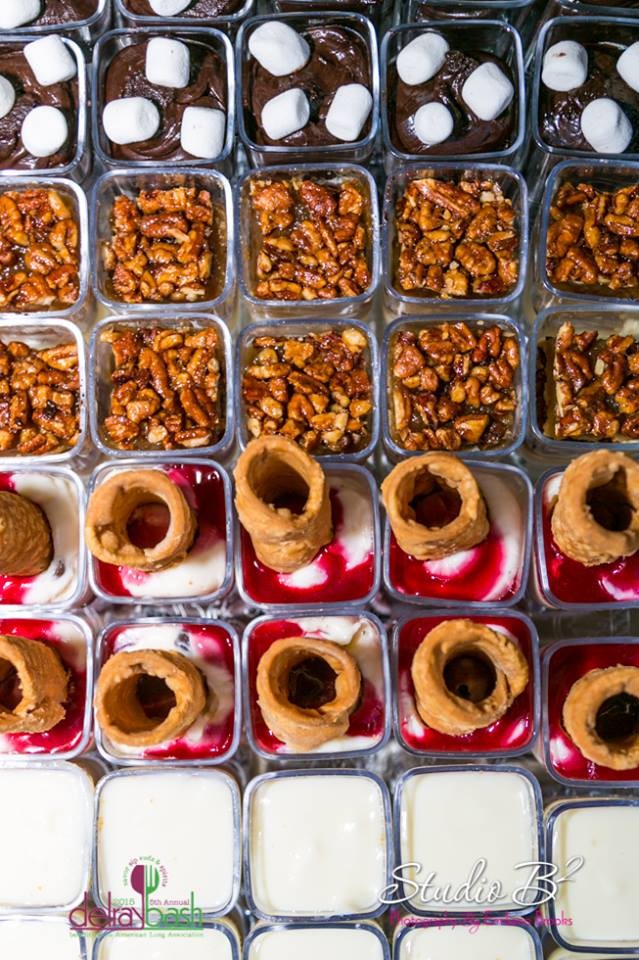 The Melting Pot also helped to satisfy guests' sweet tooth with white, milk, and dark chocolate-covered strawberris; Pizza Rustica served their Nutella Pizza after finishing up with their savory pies; and Gelato Petrini brought along a variety of their homemade gelato flavors — I just had to have a taste of the Pumpkin Pie!
Premier Beverages provided an awesome selection of wine and liquor, and local craft breweries Funky Buddha, Saltwater and Copperpoint showed up to show off their brews. There was certainly no shortage of good things to eat and drink all night long, good music to listen to, and good company to spend time with.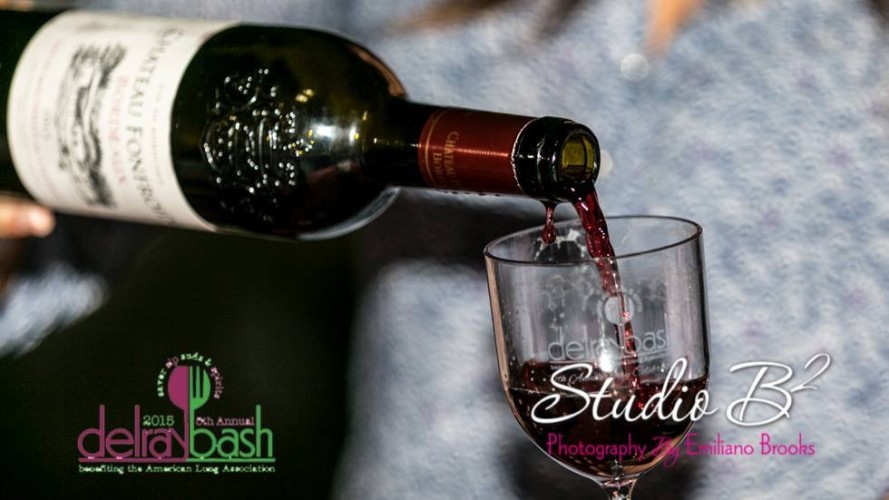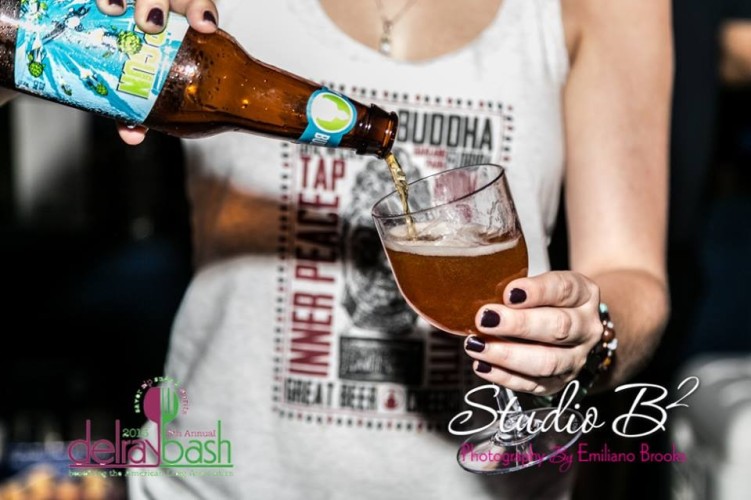 It was a memorable night, and successfully helped to support the American Lung Association of Florida's programs, education, research and advocacy efforts in the Southeast area.