Never miss a bite! Sign up here to receive new recipes and reviews straight to your inbox.
A cool, crisp night with clear skies set the scene for this year's tasting event from the Junior League of Boca Raton, Flavors: From the Farm to your Fork. After a rainy week, we were all happy to see such beautiful weather for the night's festivities. The live band was rocking, the cocktails were flowing, and the guests were enjoying themselves as they browsed through the Silent Auction packages and raffle prizes, crossing their fingers that they'd have something to bring home. But the real reason everyone was gathered on this night at The Sonoma House in Boca Raton?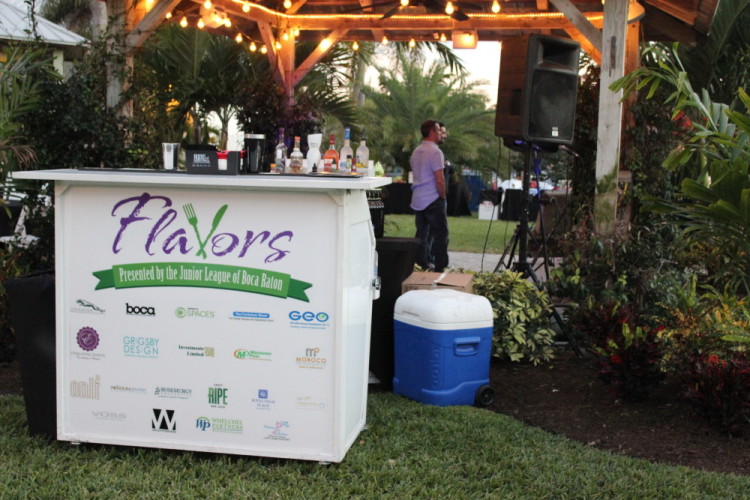 The FOOD. Chefs from some of the area's best restaurants prepared signature dishes for everyone to taste. There was a wide variety of food — everything from light and refreshing ceviche to creamy dreamy delicious pasta. I couldn't wait to try everything! There was a lot of great food, but a few things definitely stood out…
My first bite of the night was from Max's Harvest, one of my favorite restaurants in the Pineapple Grove section of Delray Beach. Chef Eric was serving something totally new — a potato and beet latke with smoked salmon, diced Granny Smith apples and horseradish cream. I absolutely loved this dish and immediately ran back over to tell Chef he needs to put this on his menu. (I also went back for seconds later in the night!)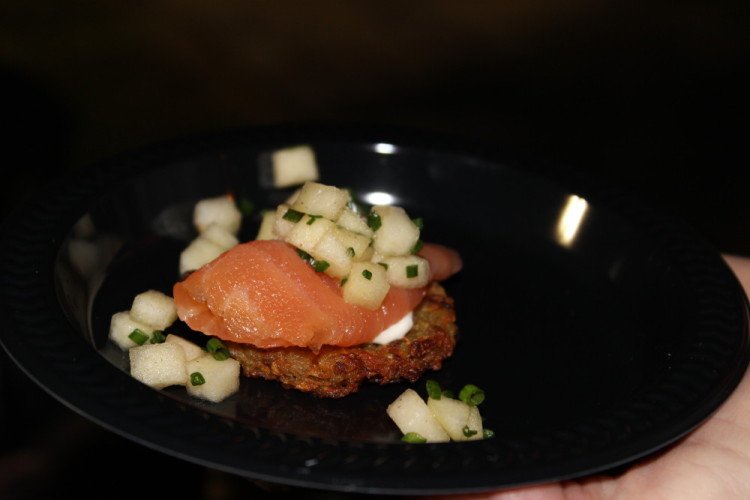 Next up was Taverna Opa, which recently opened on Atlantic Avenue in Delray Beach. They served a trio of tastes: lamb kofta, spanakopita and baklava. I went for the spanakopita — a mixture of spinach and feta wrapped in phyllo dough — one of my favorites in Greek cuisine. Theirs was particularly good in comparison to other spanakopita I've had. The dough wasn't too flakey, to the point where it just falls apart in your mouth. This was much softer and dare I even say…chewy. I really liked the texture, and the ratio of phyllo dough to spinach and feta mixture was spot on. Thumbs up from me!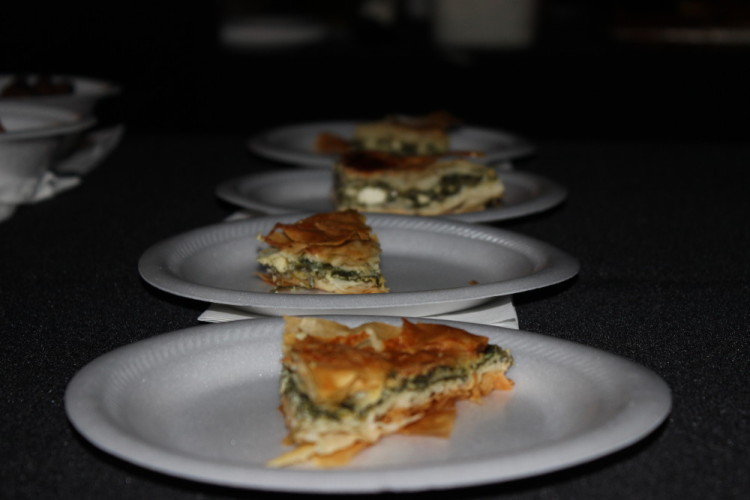 Caffe Luna Rosa served an incredibly delicious pasta dish with wild mushrooms, TRUFFLE and pecorino romano cheese. It smelled amazing. It looked amazing. It tasted MORE than amazing. My tummy is rumbling just thinking about that pasta. I know Caffe Luna Rosa has an insanely good brunch, but now I need to get over there for dinner sometime if this is the kind of food they're cranking out!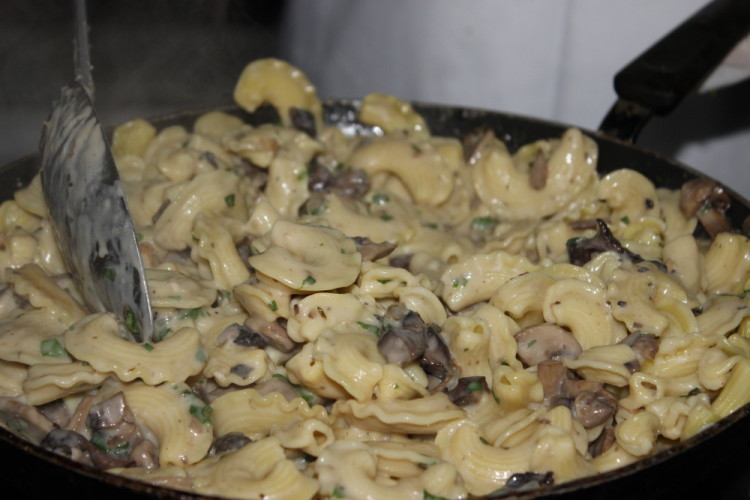 Pasta was seen again over at Merlino's table — and this one was even creamier and cheesier than Luna Rosa's! They served pear-stuffed pasta in a cheese sauce made with blue cheese, goat cheese, mozzarella and parmesan. Yeah, I wasn't kidding when I said it was cheesy! The sweet notes from the pear were perfect with the rich flavors from each of the cheeses. This was pretty impressive in the flavor department.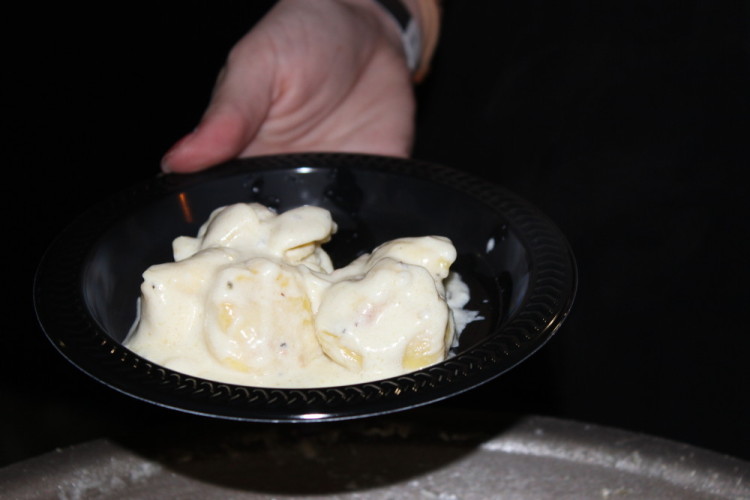 I was very excited to see what Chef George from MEAT Eatery & Taproom was making, especially since he had told me earlier in the evening it *GASP* wasn't meat! Instead of showcasing one of his restaurant's signature meat dishes, he opted for a much lighter option — a lobster and shrimp salad. I think this was a really smart idea. The salad was super flavorful and even packed a little bit of heat in each bite. I loved the taste of the chilled fresh seafood — definitely a favorite of the night.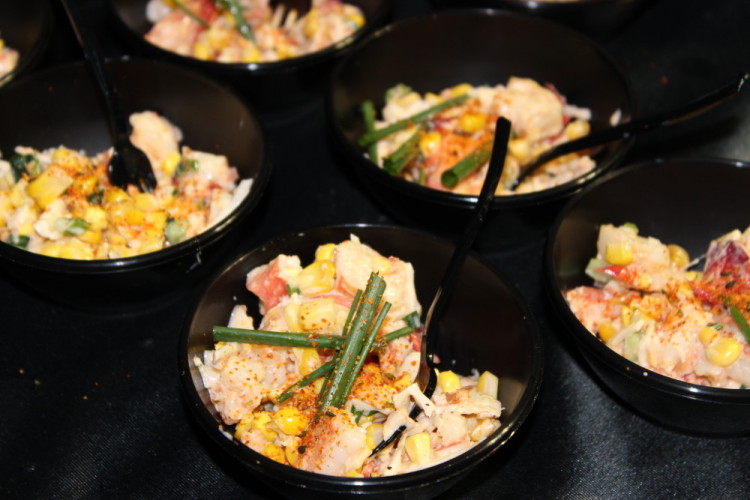 I popped on over to say hello to Chef Patrick at Max's Grille. He was serving his bacon-wrapped dates stuffed with prosciutto, which uh, I couldn't really try. BUT thankfully, he also had something for me! Tomato bisque shooters with a little bit of corn salsa on the bottom — a tasty treat to follow that refreshing seafood salad I'd just finished from MEAT Eatery. Those two dishes complemented each other really well — I wonder if anyone else tried them one after the other and felt the same.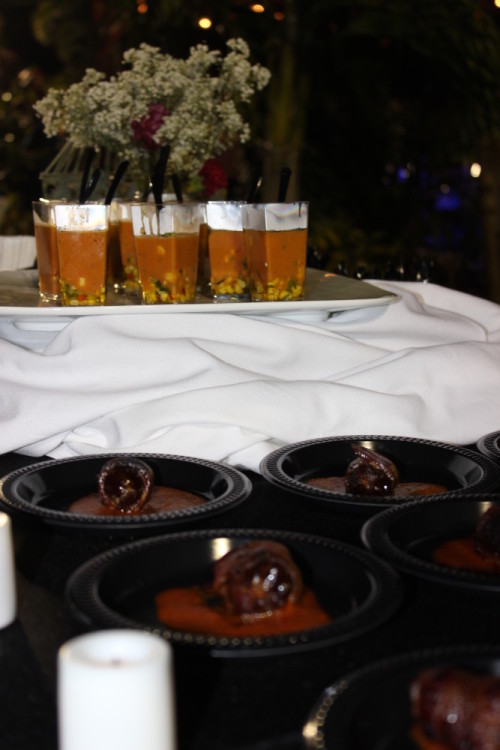 Other eats: City Fish Market served their bright and citrusy seafood ceviche; Blue Martini served their signature Blue Martini cocktail and chicken satay with Thai peanut sauce; Burt & Max's served Sicilian eggplant sliders; Fit Foodz Cafe served a turkey meatloaf topped with mashed cauliflower; Juice and Java served various wraps and veggie burgers; Publix Aprons served short rib on rosemary and sea salt shortbread; Sorrissi served mushroom risotto and braised short rib with pollen; and Oceans 234 served Mediterranean snapper.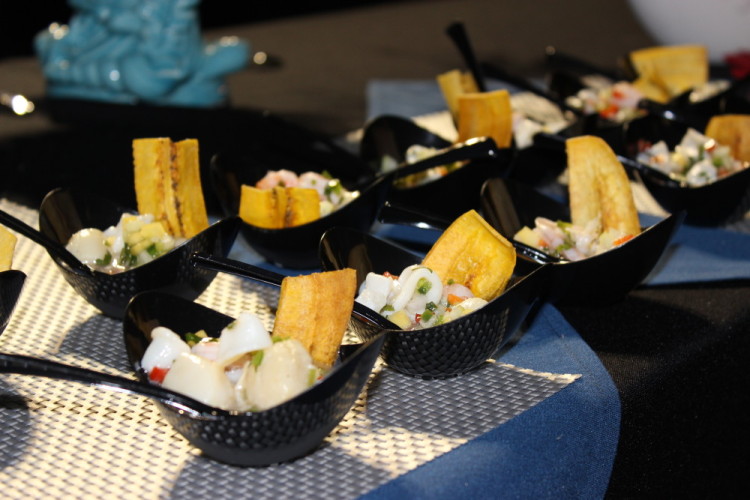 The Flavors event used to be called Chocolate Decadence — so you know the dessert displays have got to be good! Tables full of chocolate-covered strawberries, heart-shaped mini red velvet cheesecakes, pink and red decorated cake pops… The dessert displays at this year's #Flavors2015 were totally setting the mood for the holiday with all their Valentine's Day-themed desserts. Very appropriate, since this romantic day was just two days after the event. Rachel's Room, Candy's Cake Pops, The Melting Pot, and Jodi's Cupcakes & More were responsible for the intense sugar high that every single guest left with. There were so many delicious things to choose from, there was no way anyone could have had only one dessert!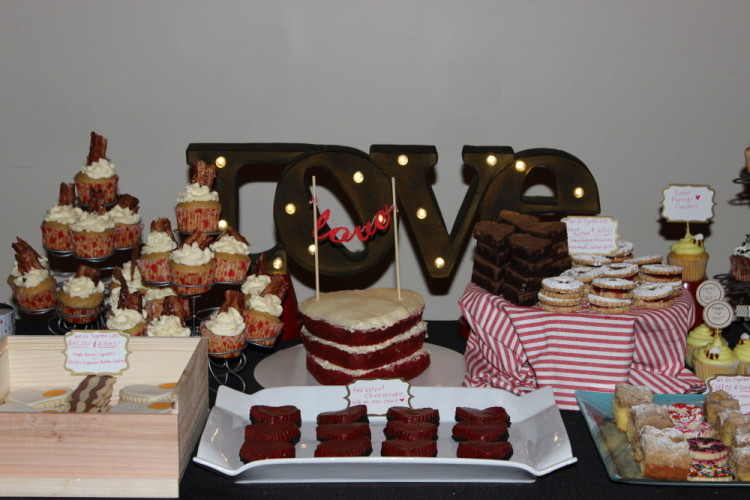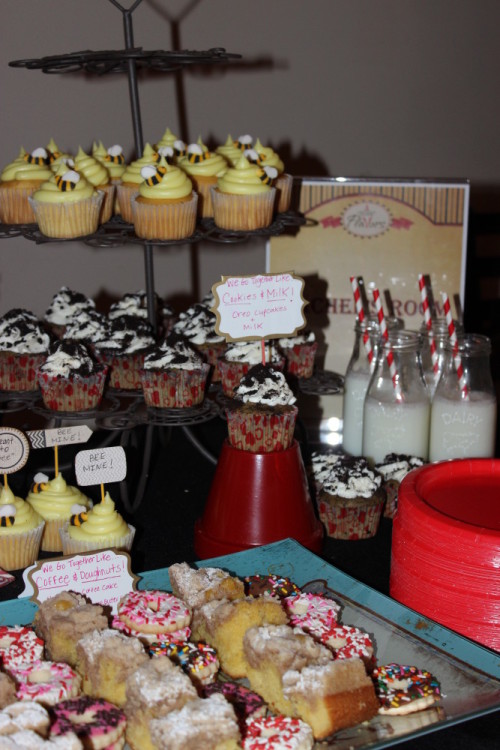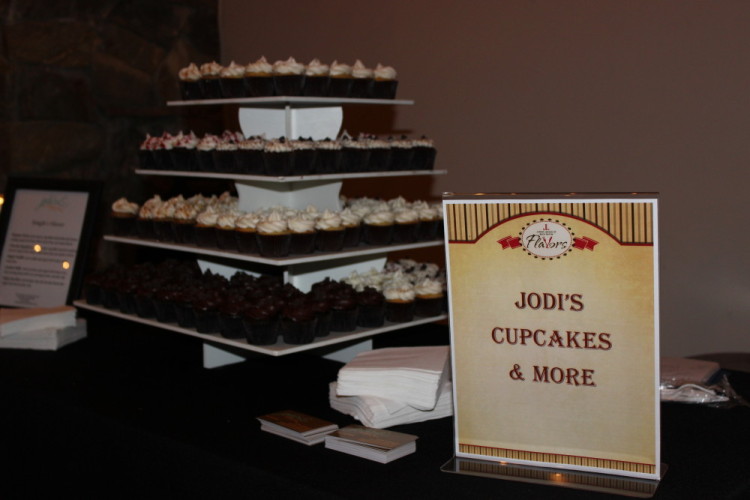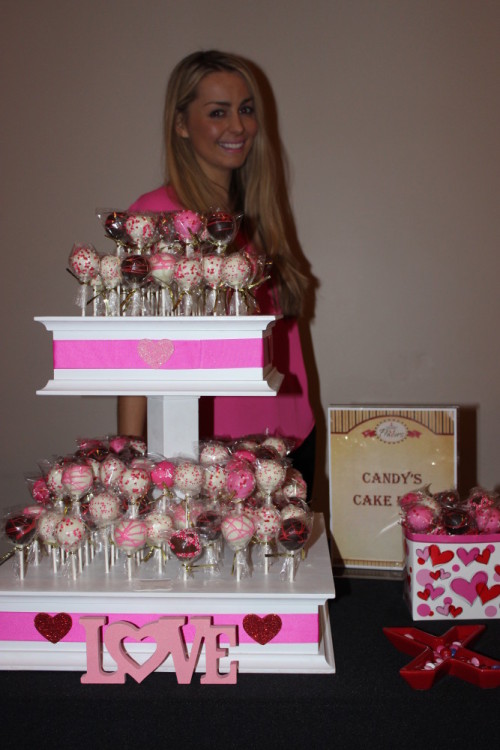 After a mini Bananas Fosters cupcake, small slice of coffeecake, mini red velvet cheesecake, a piece of Valentine's Day chocolate bark, a raspberry linzer cookie and countless white and dark chocolate-covered strawberries, my sweet tooth was finally satisfied and my belly was totally and completely full.
It was another successful Flavors event for the Junior League — can't wait for the next one!
Disclaimer: I was provided with a complementary media pass to attend Flavors 2015. No monetary compensation has been received for coverage of the event. As always, all opinions are 100% my own.