Never miss a bite! Sign up here to receive new recipes and reviews straight to your inbox.
Disclosure: I received a media pass for Flavors of 2016. No monetary compensation was received for this post. As always, all opinions are 100% my own.
It was another great year of food, wine, and fun at Flavors of Boca — but this year's location takes the cake over all the others (at least the past three years I've attended.) The absolutely gorgeous event space, The Addision, was the backdrop to the event and it could not have been a more perfect venue. The spacious courtyard was filled with lights and beautiful adornments that really made for a very inviting and elegant atmosphere. I first visited The Addison for another event a few months ago and fell in love with its charm the moment I stepped through the gates. It is really the best place in Boca for weddings, parties, and local events such as this one.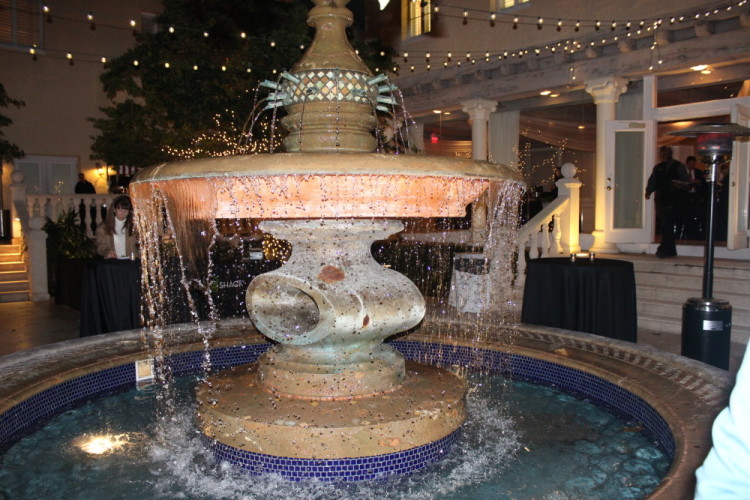 This year's participating restaurants included local hotspots such as Max's Social House and Max's Harvest (Chef Eric Baker was the event Chef Chair), The Rebel House, MEAT Eatery and Taproom, Oceans 234, The Seed, Shake Shack, Anthony's Coal Fired Pizza, Mariposa at Neiman Marcus, Publix Aprons Cooking School, Tucker Duke's Lunchbox, Raw Juce, The Addison, and Donut Divas & Fun Foods. There was also live entertainment from DJ Violinist Timothee Lovelock, as well as a silent auction and raffle prizes. The proceeds from the evening benefitted the Junior League of Boca Raton's mission to improve hunger, child welfare, and non-profit support.
I had a great time with some of my fellow local bloggers as we sipped and savored our way from table to table, bar to bar, and going back for second helpings of our favorites! Speaking of which, those favorites were…
Rock Shrimp Ceviche Lettuce Wraps / Max's Social House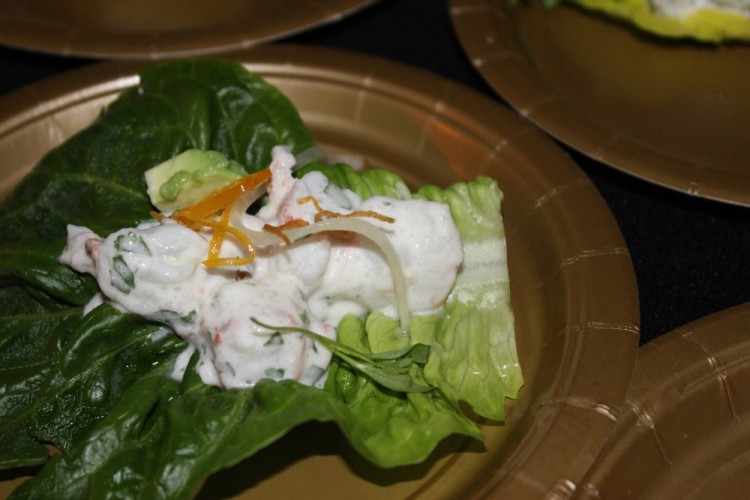 Deviled Eggs with Chives and Truffle Sea Salt / Max's Harvest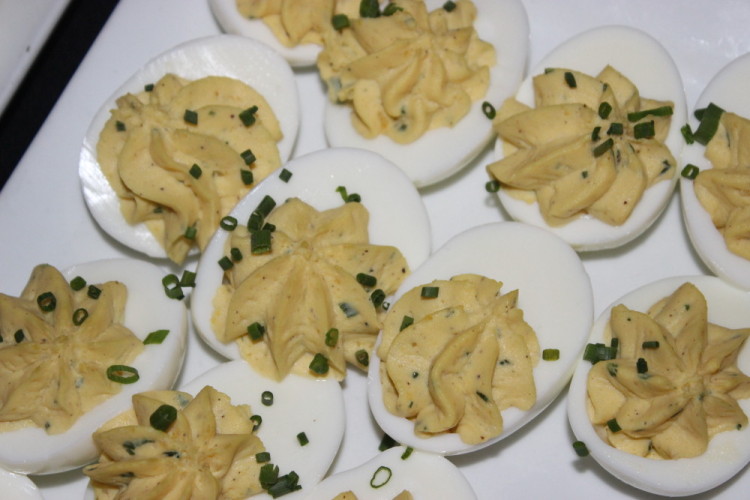 Crab Cakes / The Addison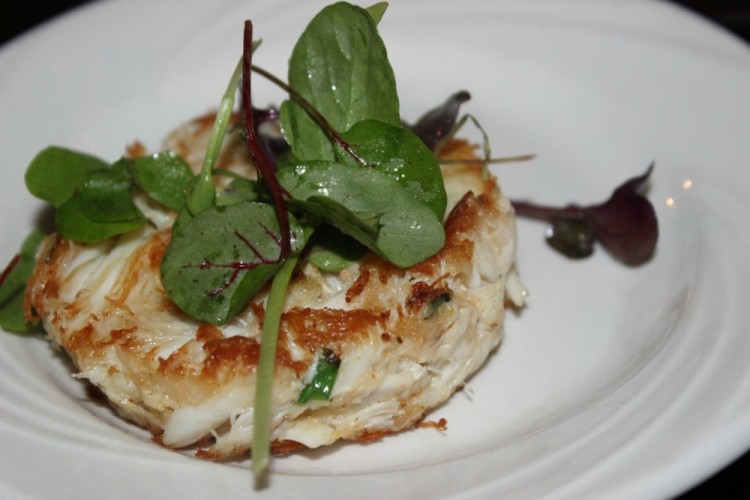 Jumbo Lump Crab, Tomatoes, and Cucumber with Saffron Aioli / Mariposa at Neiman Marcus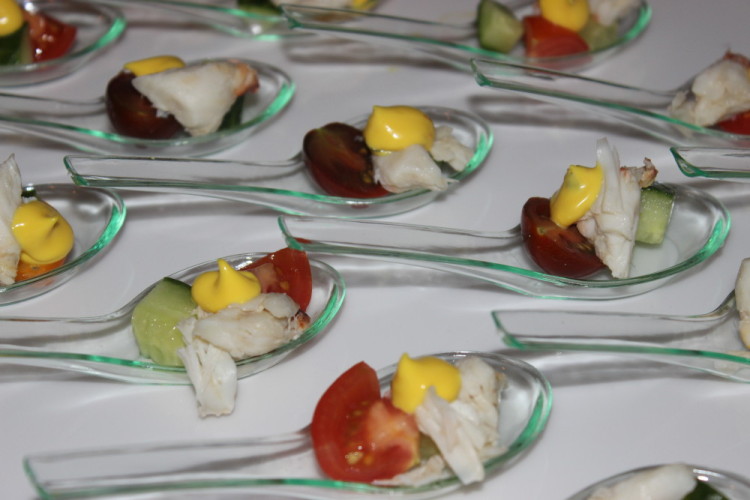 Cream of Mushroom Soup, Pecorino-Crusted Havarti Grilled Cheese / Publix Aprons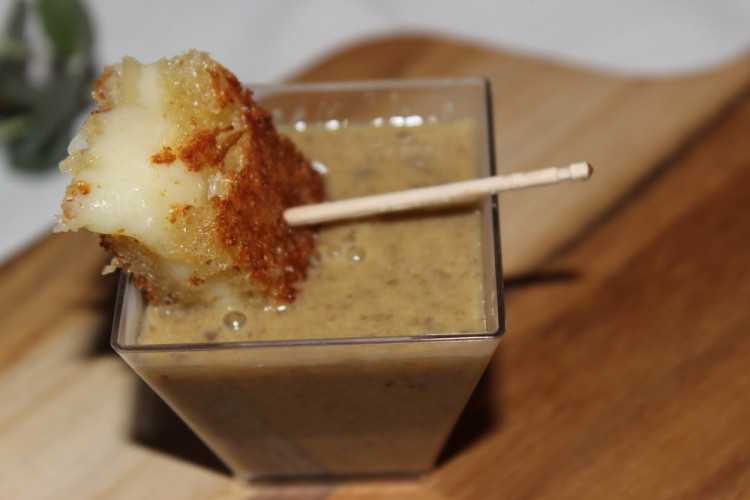 Red Velvet Fried Oreo / Donut Divas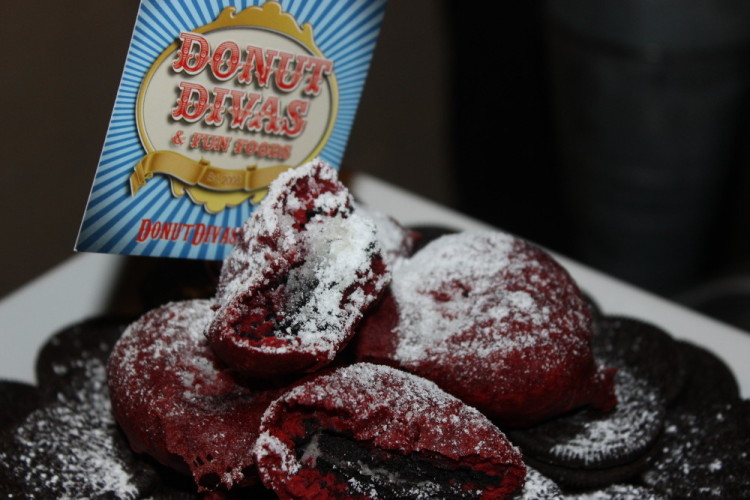 There was plenty of food for guests to nosh on throughout the night — Korean-style pork tacos from The Rebel House. chorizo tacos from MEAT Eatery, chargrilled baby octopus from Oceans 234, meatballs and ricotta from Anthony's Coal Fired Pizza, burgers from Shake Shack, pork shank from Tucker Dukes, juices from Raw Juce, and coffee and cookies from The Seed.
Chef Chair Eric Baker served up a delicious cobia dish with Israeli couscous that I devoured before having the chance to snap a picture. It was so good that I even went back for another and still forgot to take a picture. Oops!
Flavors of Boca is hosted by the Junior League of Boca Raton and it's on my list of must-attend events. To stay in the loop, visit the JLBR website for details on upcoming events!