Never miss a bite! Sign up here to receive new recipes and reviews straight to your inbox.
The 7th annual Chefs Up Front fundraising dinners are back! Non-profit organization FLIPANY (Florida Introduces Physical Activity and Nutrition to Youth) will host the two events, one at The Biltmore Hotel in Coral Gables on August 18th and one at the W Fort Lauderdale on August 25th.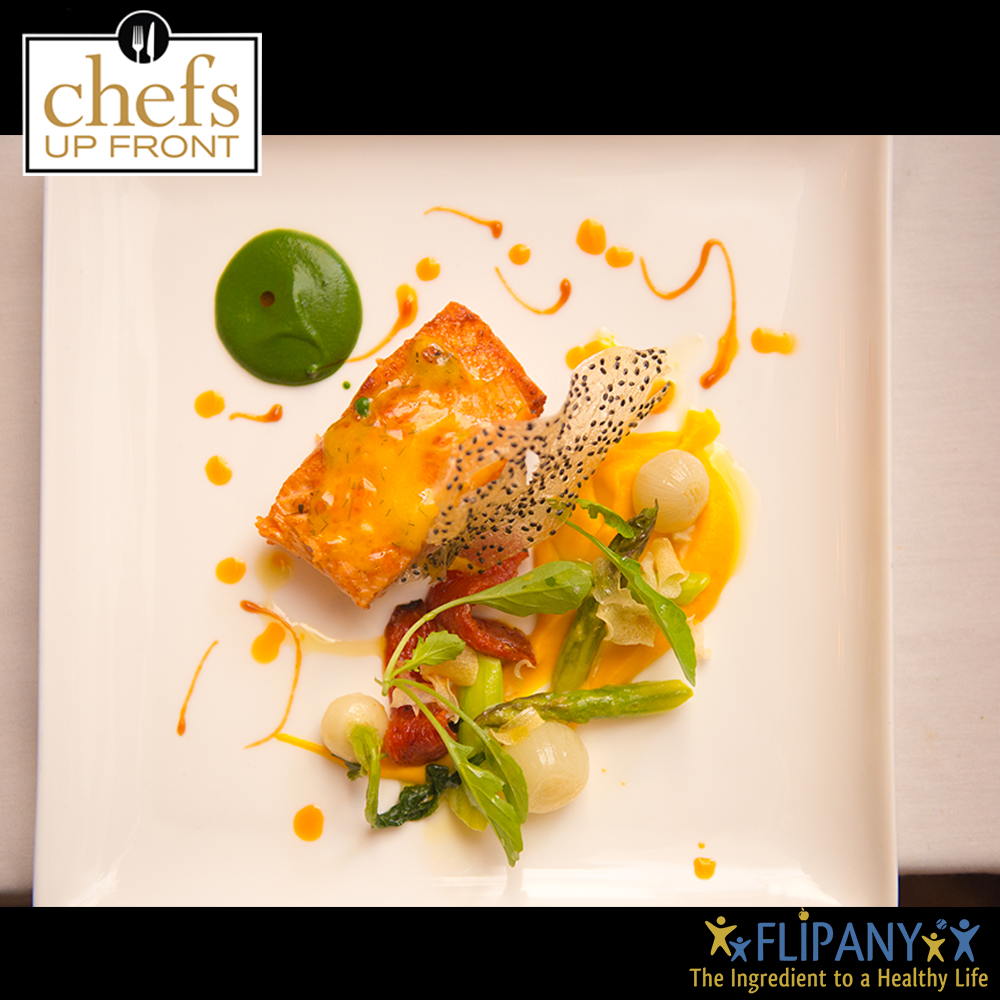 If you're unfamiliar with FLIPANY, it is a Florida partner of Share Our Strength's No Kid Hungry campaign. Share Our Strength is a national nonprofit that works to end child hunger in America through its No Kid Hungry campaign, implemented by FLIPANY at a local level (i.e. Broward and Dade counties). Share Our Strength ensures children in need are enrolled in effective federal nutrition programs, invests in community organizations fighting hunger, teaches families how to cook healthy, affordable meals, and builds public-private partnerships to end childhood hunger at the state and city level.
Tickets are $250 per person and include a reception starting at 6pm, featuring a silent auction, hors d'oeuvres and open bar, a sit down dinner with wine pairings, and an after party where guests can mingle with each other and the participating chefs. BUT I HAVE A SPECIAL DISCOUNT FOR YOU! You can save $50 on your ticket with promo code CUF50BITE. Click HERE to purchase.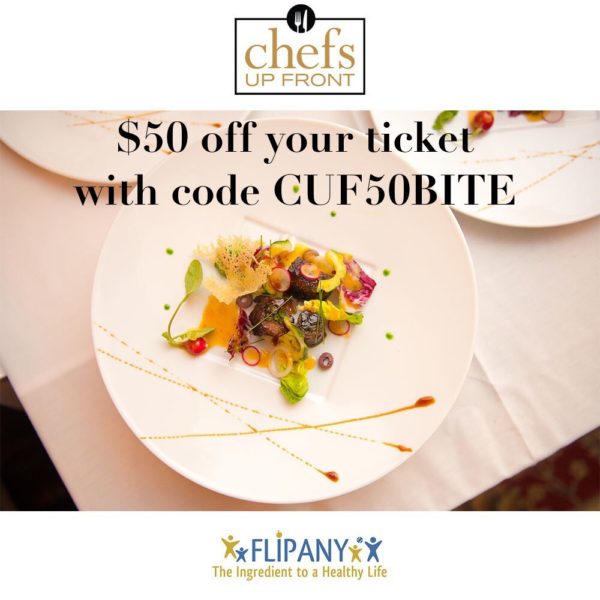 100% of the proceeds from the dinner, reception and auction benefits Share Our Strength's Cooking Matters™ Program, which connects families with healthy food by teaching them how to prepare nutritious, tasty meals on a limited budget. Not only will you be supporting an incredible cause by attending, but the food you'll be indulging in will come from the hands of  some of South Florida's most acclaimed chefs. Each of the chefs will head a table of 10 guests and present them with a five-course, wine-paired dinner. This is an incredibly intimate and exclusive dining experience for both the chefs and the guests.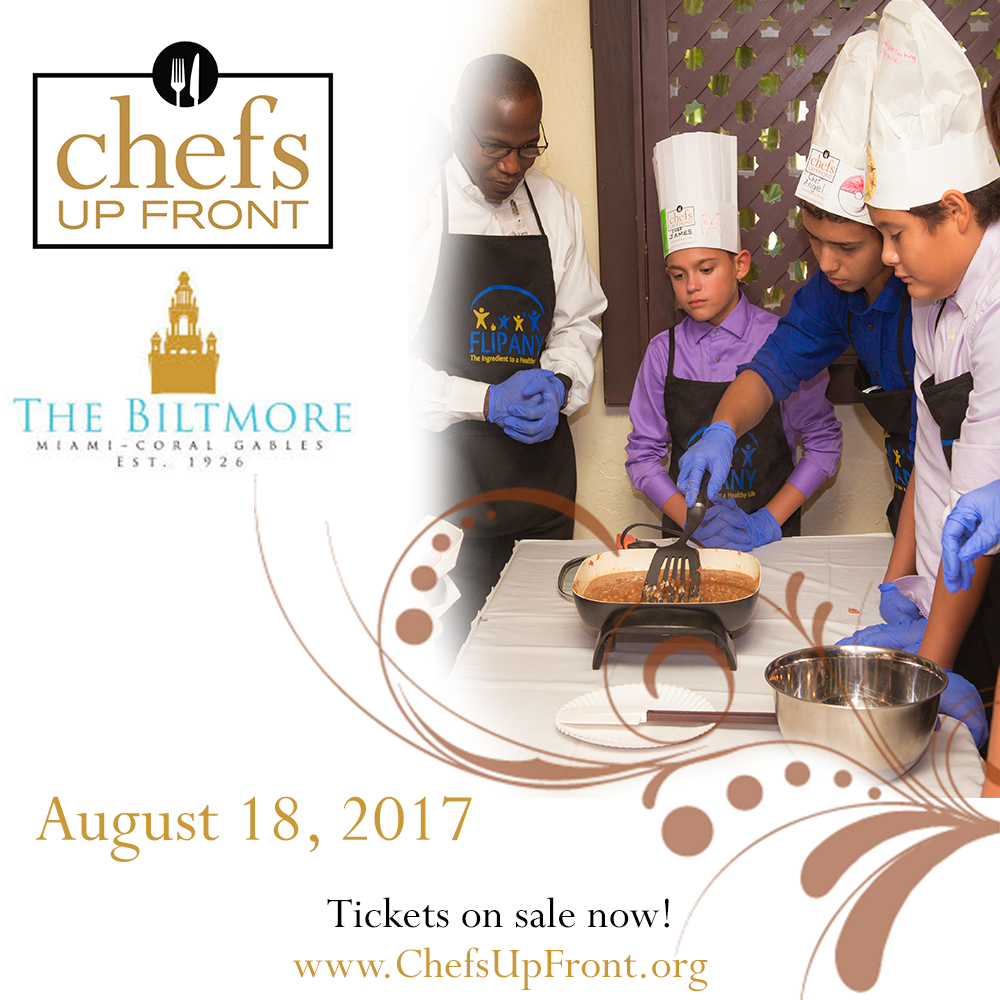 At the Coral Gables event on August 18th, the participating chefs are the following:
Aaron Dreilinger with Chef David Catering and Event Design

David Hackett with The Biltmore

Robyn Almodovar with Palate Party

Alan Hughes with Chef Alan Hughes

Brad Kilgore with Brava/Alter

Cristian Cuevas with 50 Eggs Inc.

Brian Nasajon with Beaker & Gray

Dustin Ward with BLT Prime

Adrianne Calvo with Chef Adrianne's Vineyard Restaurant and Wine Bar

Pedro Lopez with Soyka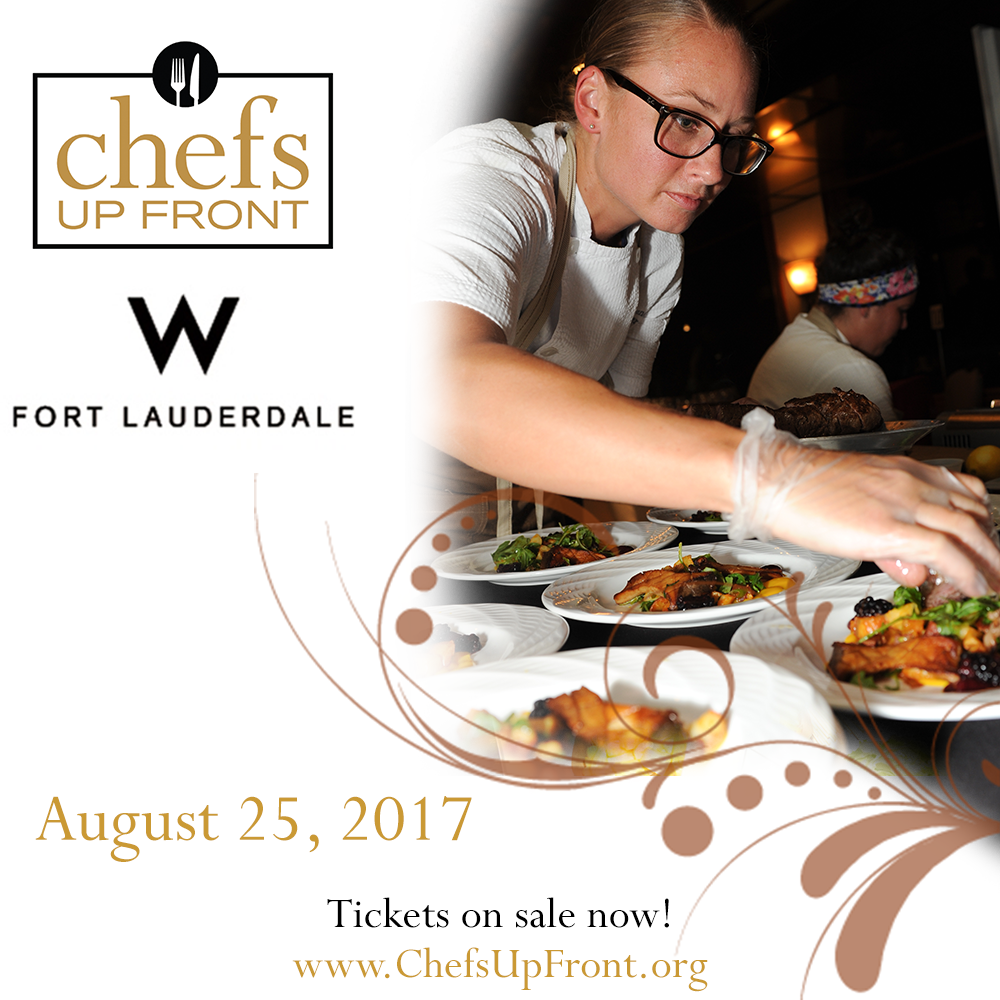 And at the Fort Lauderdale event on August 25th, participating chefs are:
Aaron Dreilinger with Chef David Catering and Event Design

Jon Capo with Steak954

Brian Cornelius with Shooters Waterfront & Events by Grateful Palate

Gina Sansonia with Cucina Bambina

Marc Gruverman with The Capital Grille

Mike White with Tsukuro

Marco De Simone with Zona Blu

Derek Rosen with OCEAN2000

Adrienne Grenier with 3030 Ocean
For more information and to purchase tickets, visit Chefs Up Front, and don't forget to use my promo code CUF50BITE to save $50 on tickets.
For those traveling who wish to stay overnight, The Biltmore Hotel is offering Chefs Up Front attendees a special room rate of $199.00/night +13% tax, and a $22 resort fee. The W Fort Lauderdale is offering Chefs Up Front attendees a special room rate of $219.00/night + 11% tax and a waived resort fee.