Never miss a bite! Sign up here to receive new recipes and reviews straight to your inbox.
Disclosure: I was provided with a discounted ticket to the Food Wine Conference. No monetary compensation has been received for this post. As always, all opinions are 100% my own.
This year's Food Wine Conference came at just the right moment — that moment when I was starting to lose my motivation, that moment when I was starting to feel like I was at standstill, that moment when my usual full-steam-ahead attitude was, well, losing its steam. I needed that recharge that one can only get from surrounding yourself with like-minded people who understand the ins and outs of what you do on a daily basis. I was starting to get stuck in my head, which at the time felt like a messy garden filled with weeds. You know, thoughts, feelings, etc. that are there that just don't belong. It was time to get out of the weeds, appropriately so since I was chosen to the be the brand ambassador at this year's conference for Out of the Weeds, the culinary website of Tampa-area restaurant owner, Robin King of Three Birds Tavern.
This was my third year attending Food Wine Conference at the gorgeous Rosen Shingle Creek and it was better than ever — not to say that previous years weren't amazing, because they certainly were! But this year felt extra special. The friendships that have been cultivated through the years felt stronger than ever, and there were even some new faces that I was excited to see in person for the first time.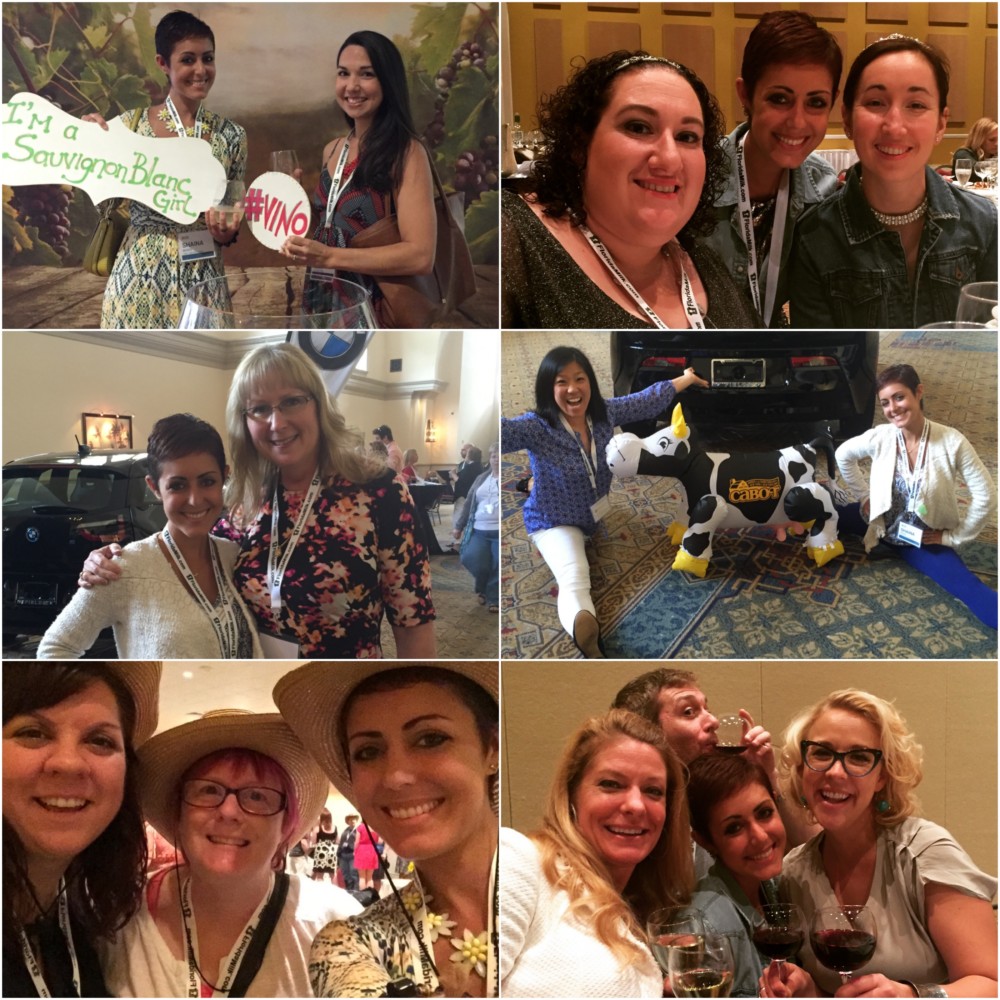 We bonded over copious amounts of food and wine, educational seminars, and inspirational workshops. We made facial masks with Florida Dairy Farmers, indulged in dessert before dinner with the Florida Strawberry Growers Association, got a Taste of Rosen Shingle Creek for dinner, enjoyed lunch around the world with Idaho Potatoes, snacked with Stoneridge Orchards, brunched with Duda Farm Fresh Foods, and paired CK Mondavi Wines with Cabot Creamery cheeses, all the while networking with each other, as well as our speakers and sponsors.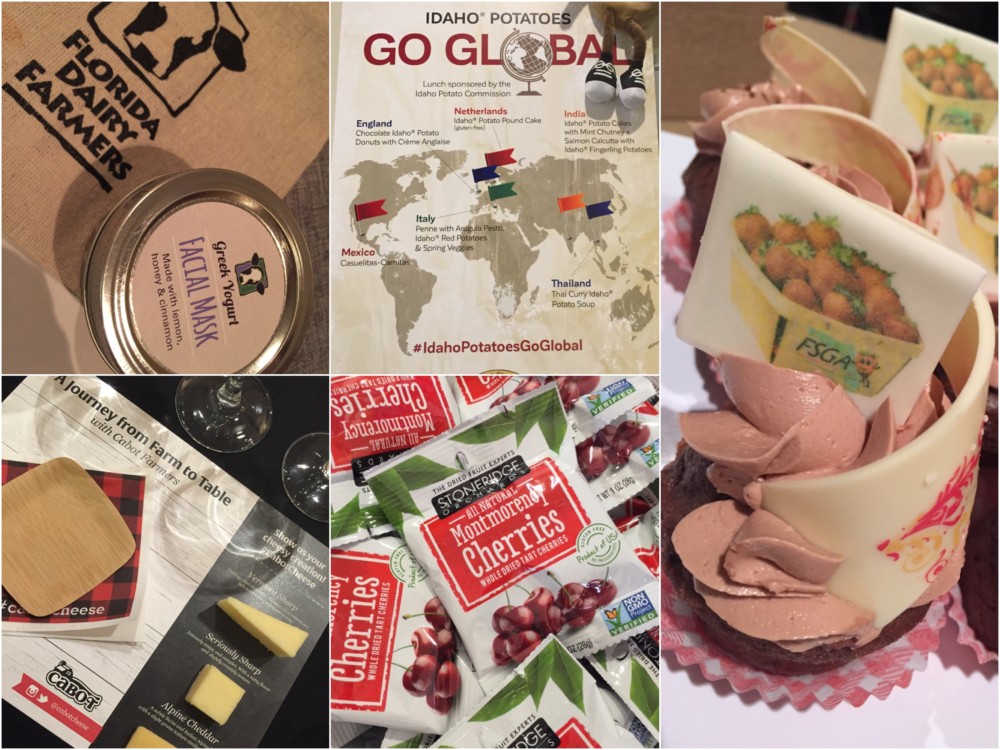 Our sponsors do an incredible job wining and dining us all weekend. Our annual "Sunday Supper" dinner, actually held on Saturday evening of the conference, is a sit-down dinner that we all eagerly await. For the first time, this year had a theme — Denim and Diamonds. Everyone got all dolled up, and there was lots of sparkle and glitter going on! As you can see, I was a heavy part of the sparkle crowd…
Dinner was sponsored by Certified Angus Beef, CK Mondavi, and Out of the Weeds — the brand I was helping to represent throughout the weekend. Aside from the website, Out of the Weeds is the distributor of the artisan dressings and sauces from the restaurant, Three Birds Tavern, which are available at Winn-Dixie. For dinner, we were served an absolutely gorgeous salad of red and golden beets, micro greens, heirloom tomatoes, goat cheese, and a local tangerine honey drizzle. All three of the Out of the Weeds salad dressings were placed on the table so we could taste 'em all! It was hard to choose between the Carrot Ginger, Roasted Beet Vinaigrette, and Roasted Tomato Vinaigrette — all three are super tasty, but since the salad had beets I opted for the Roasted Beet Vinaigrette. Makes sense, right?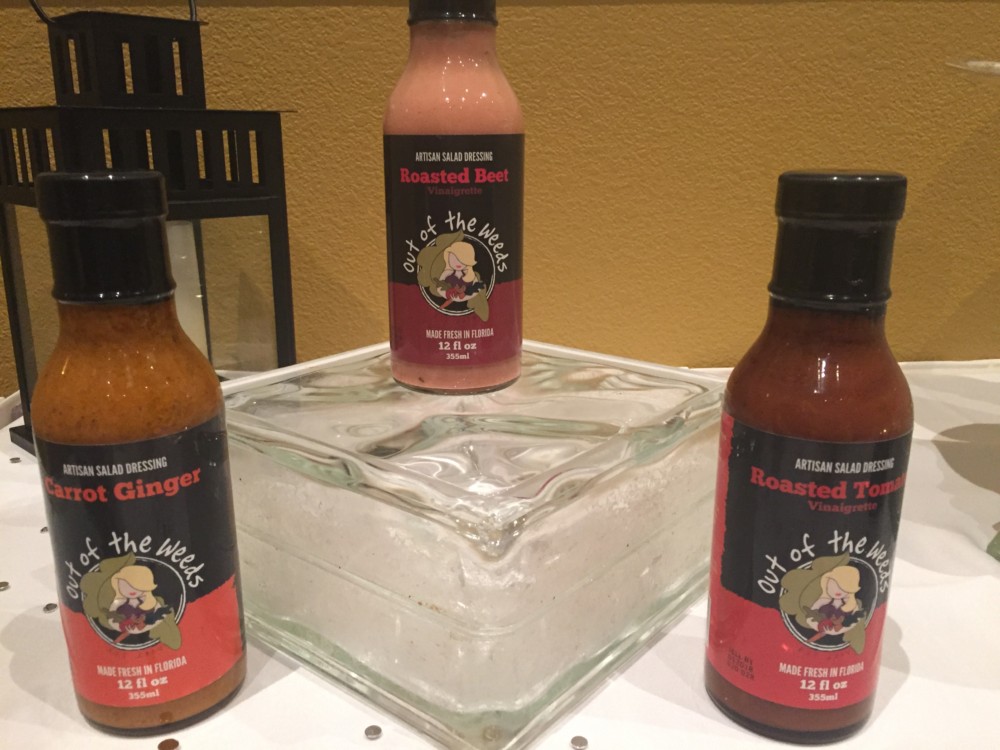 Even though CAB was the main sponsor for dinner, we vegetarians were not left out! We were served a beautiful plate loaded with veggies — grilled vegetable stack with portobello, eggplant, zucchini, squash and artichokes, creamy potato and cauliflower risotto, and roasted mushrooms, carrots and Brussels sprouts. There were also a few other vegetarian-friendly side dishes served family-style to the table, including braised fennel with gorgonzola and candied pecans and creamed wild mushrooms, both of which you know I dove right into — they were delicious!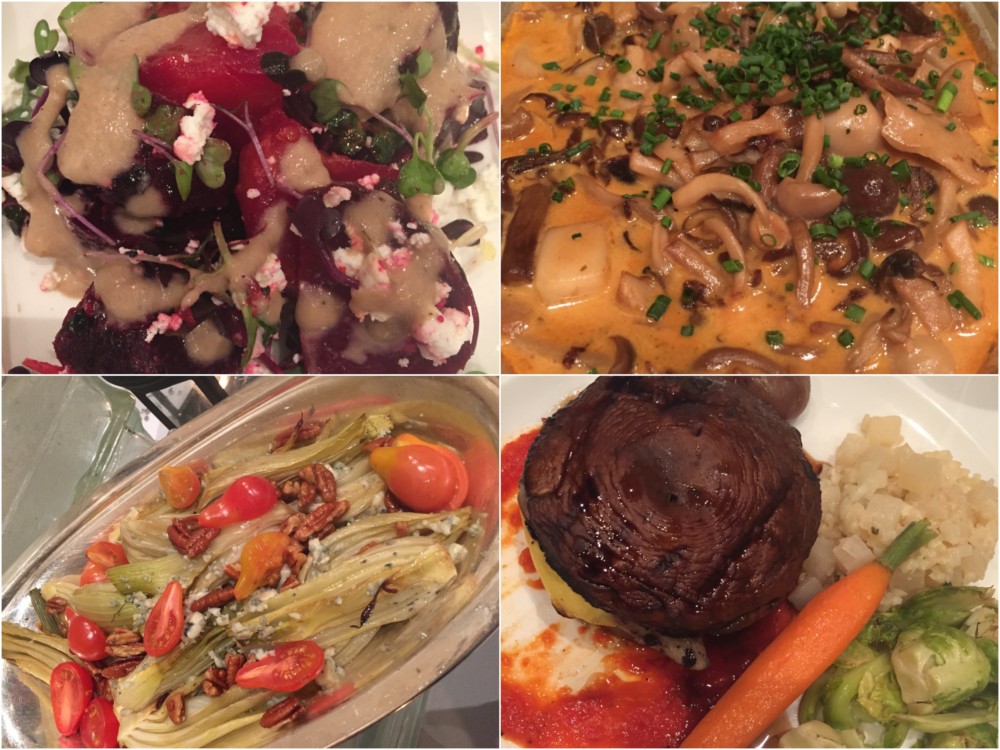 CK Mondavi provided the wines for dinner, pairing their 2015 Pinot Grigio and 2014 Blonde Five with the salad course and their 2014 Cabernet Sauvignon and 2013 Scarlet Five with the entree.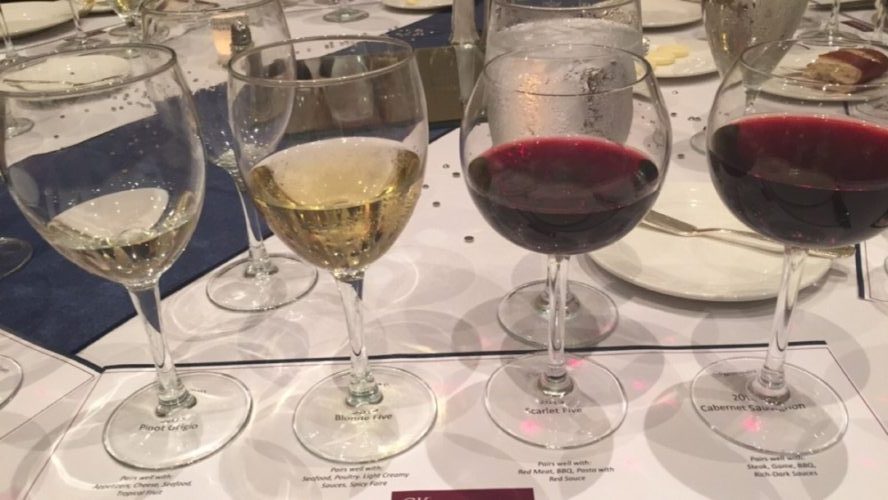 There was a lot of food during the course of the weekend, but this meal was definitely the most memorable. Sitting around the table in a room full of food bloggers, food enthusiasts, brand representatives, restauranteurs and chefs, breaking bread with friends whom I don't get to see often enough, enjoying an incredibly satisfying meal — I couldn't have been happier. I was successfully Out of the Weeds, and Food Wine Conference had everything to do with it.
If you are an aspiring food blogger, or just love the camaraderie of the food blogging world, I highly suggest you consider coming to next year's conference. For beginners, it can be overwhelming — but everyone is so warm and welcoming that you will never truly feel that overwhelmed. For seasoned bloggers, it's a chance to re-ignite our passion, re-kindle friendships, and maybe inspire a re-do for part of your blog or business. There are many benefits to the conference, but you'll never really know what they are unless you attend! Plus…having this view from your hotel room is not too shabby.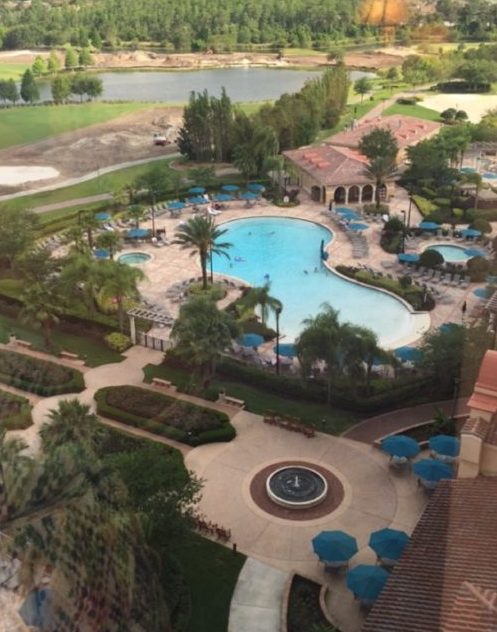 The planning for next year has already begun, so follow Food Wine Conference on Facebook, Twitter, Instagram, Pinterest, Google+, and YouTube to stay up to date. Also, be sure to check out the Out of the Weeds blog and keep up with Robin on Facebook, Twitter, Instagram, and Pinterest!