Never miss a bite! Sign up here to receive new recipes and reviews straight to your inbox.
Disclosure: I was invited to dine as a guest of the restaurant. No monetary compensation has been received for this post. As always, all opinions are 100% my own.
Located right in the middle of historic Himmarshee Village in downtown Fort Lauderdale is a tiny taco spot with an urban feel, hand-painted street art decorating its walls and colorful furniture adorning the outside patio. Inside, every single corn tortilla is made by hand, tacos are an art form and street food classics are turned into something new and modern with the use of the best local, seasonal and sustainable ingredients. This is TacoCraft.
And this is now my new favorite place for Mexican food — especially tacos. TacoCraft has a wide variety to choose from — and plenty for vegetarians and pescatarians to enjoy too. You can order them individually, or get a platter of three (also comes with refried beans and Mexican rice). After deciding on a trio including the Rok:Shrimp, #1 Ahi Tuna and Kale & Sweet Potato, I eagerly awaited my first TacoCraft taco experience — and I had no idea just how good it was going to be.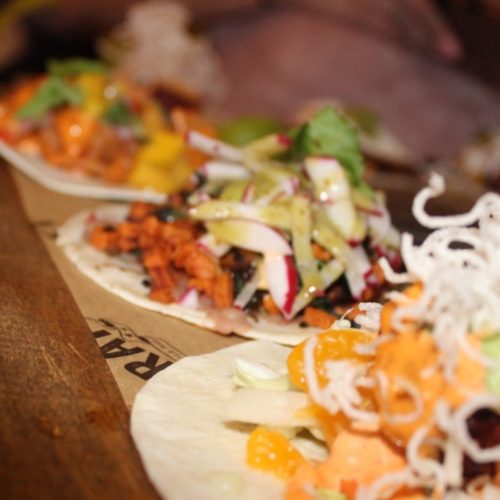 The shrimp come tempura-battered and topped with mango salsa, spicy mayo and cilantro. As soon I took my first bite, the sweet and spicy flavors completely exploded in my mouth. There was a true taco party going on in there, and I was having a seriously good time. The ahi tuna is blackened and topped with mandarin oranges, avocado, Asian slaw, crispy rice noodles and spicy mayo. You sort of have to weed your way through the mountain of rice noodles before getting to the meat of things (or in this case, fish), but once you do, you'll be jumping for joy. There were so many incredible flavors and textures going on, and the tuna was perfectly seasoned. There are two vegetarian taco options on the menu — kale & sweet potato and tofu. I'm much more of a veggie-lover than I am a fake-meat lover, so the braised kale and roasted sweet potato hash topped with refried beans, avocado and cilantro-lime crema sounded much more appealing to me. As with the other two, I was completely enamored with this taco as well. The best part about these tacos is that they are filled to the brim. TacoCraft does not skimp on their tacos! They're so full that it's almost impossible to take a bite without some of the ingredients falling out — which is fine, because that's why we have forks. We're not letting anything go to waste here.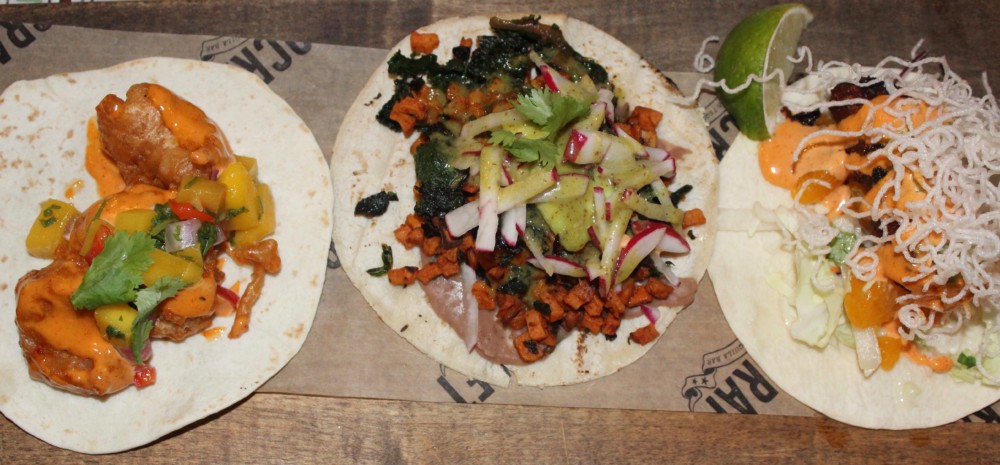 Another great thing about their tacos? ALL of them are only $3 on Taco Tuesday! Go crazy and order one of each and grab one of their Exotico Margaritas for just $6. There are weekly taco specials too. I'm itching to go back for oyster po' boy tacos on Monday, octopus on Wednesday and lobster tempura on Friday. They also have tongue on Tuesday, smoked brisket on Thursday, duck confit on Saturday and oxtail on Sunday. But wait, you're not going to drive all the way down to Fort Lauderdale just for tacos, right? Well, I mean, you could, but there are so many other crazy good dishes on TacoCraft's menu that you have to try more!
First of all, guacamole is a must-have anytime I'm out for Mexican food. TacoCraft bakes their own corn tortilla chips and they are picture perfect. Not only do they taste delicious, but they are thick enough to withstand guac, queso or salsa without breaking — which is a big deal for me when it comes to tortilla chips. The guacamole isn't spicy, but it is full of yummy flavor. TacoCraft also has a seasonal guacamole available that changes regularly, so be sure to ask about that!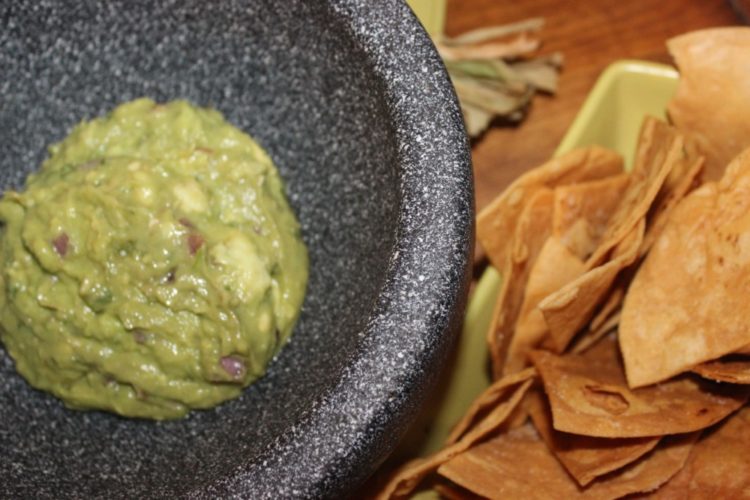 Another Mexican food staple for me is elotes, or Mexican street corn. TacoCraft serves theirs coated in cojita cheese, cilantro pesto and smoked paprika. Smoked paprika is probably my favorite spice. It adds such an intense aroma and depth to anything and everything it's used with and it definitely worked on the corn. Just a suggestion, one order is not enough to share. You're gonna need your own. Once you cut the kernels off the corn and dig in, you'll instantly want to eat all of it by yourself.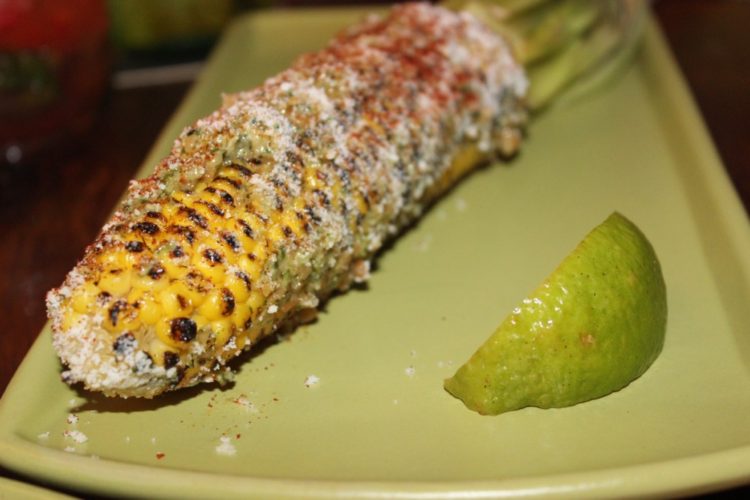 TacoCraft may be best known for its tacos, but the quesadillas are a pretty close contender. The quesadilla comes with Monterey jack and chihuahua cheeses, black beans, charred poblanos and caramelized onions and served with guacamole, pico de gallo and sour cream on the side. You can keep it meatless, or choose between braised chicken, short rib, crispy pork or shrimp (this is what I had). Seeing the words charred poblanos and caramelized onion had my mouth watering in no time. Just as with the tacos, the quesadilla is also generously filled and insanely delicious. But instead of adding traditional toppings to it, I found myself dipping my quesadilla into the cilantro-lime ranch sauce that came with our side of yucca fries. That sauce was a winner. And so are the yucca fries! They are also smothered in smoked paprika and super yummy. Smoked paprika pretty much filled the air around our table — not a bad thing, at all.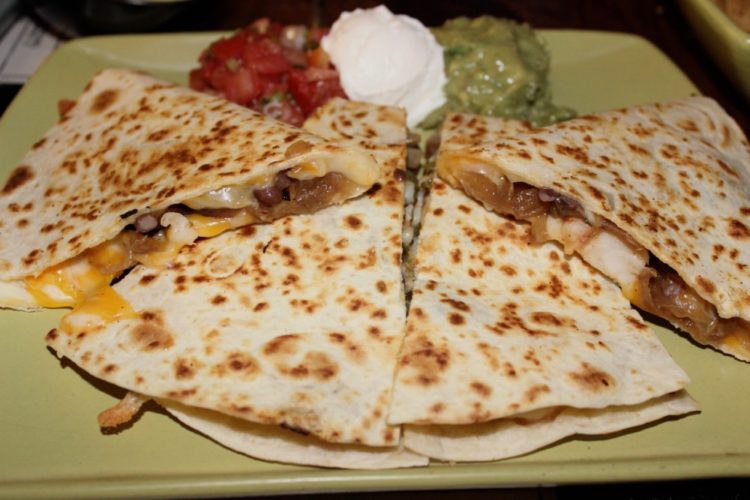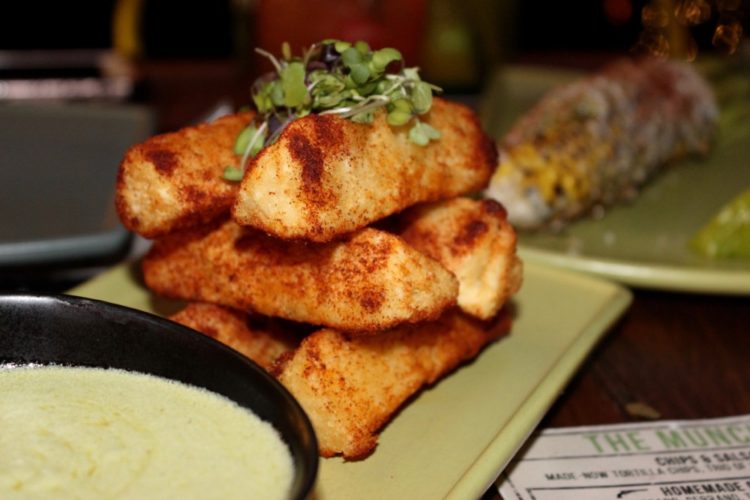 Taco Craft is part of the JEY Hospitality Group, which also owns Rok:Brgr, Public House, PizzaCraft and The Apothecary. All of their locations are within walking distance of each other in downtown Fort Lauderdale and they have an awesome happy hour deal — 2 for 1 drinks at any of their locations, Monday through Friday from 3-8pm. They'll give you a wooden chip after you order your first drink and it's good to use at any of the other restaurants.
TacoCraft Taqueria and Tequila Bar is located at 204 SW 2nd Street in Fort Lauderdale.