Never miss a bite! Sign up here to receive new recipes and reviews straight to your inbox.
Disclosure: This post was sponsored by Fresh From Florida as part of an Influencer Activation for Influence Central, however all opinions expressed are my own. 
"Eat your veggies." A phrase most of us grew up hearing, over and over again; and a phrase we all hear now, even more frequently. That's because over the past couple years, vegetables have become cool. Vegetables are on-trend, and totally giving their meat counterparts a run for their money. Lucky for us here in Florida, local farmers make it easy for us to find delicious, fresh produce all year round.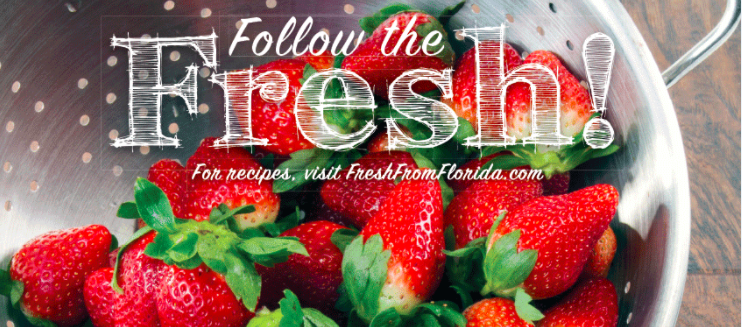 Floridians are pretty much trained to eat locally and seasonally — local Farmer's Markets are found all over the place, selling seasonal produce straight from local farms, and the majority of restaurants make it a priority to source locally as much as possible, and change menu items based on what's in season. We all certainly #FollowTheFresh whenever and wherever we can. I've been blessed to experience the deliciousness of local farmers' produce firsthand, and plenty of local ingredients on restaurant menus. The Florida Department of Agriculture has created its 'Fresh From Florida' program to encourage people to eat fresh produce throughout the year. According to their website, the milder climate here in Florida allows for fruits and vegetables to become available earlier than those produced in other states. Most of Florida's produce is available between October and June — we're right in the middle of peak-season!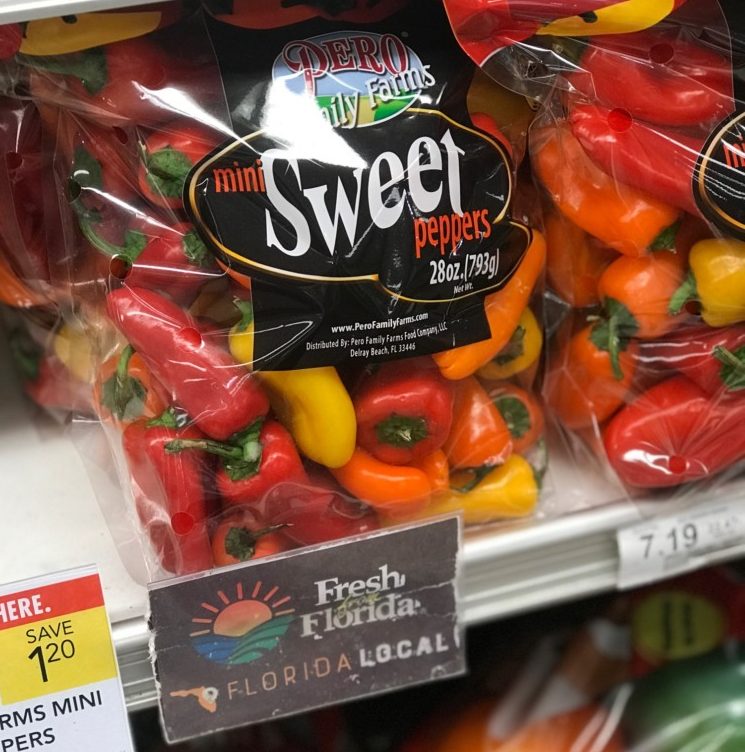 So what are the best Florida-grown fruits and vegetables? In the winter, tomatoes, oranges, bell peppers, strawberries, snap beans, mushrooms, radishes and squash are at their best. Blueberries, sweet corn and watermelon are ideal during the summer. But there's more to Florida than produce — we have seafood too! Seafood and shellfish caught in Florida's waters are available ALL YEAR! Score one for all the Pescatarians! If you want to learn more about how to use these ingredients, check out these Fresh From Florida recipes created by Chef Justin Timineri, Florida's culinary ambassador. You can also check out Fresh From Florida on Twitter, Instagram and Pinterest for how-to videos, quick and healthy recipes, and more ideas on how to incorporate Florida fruits and vegetables into your diet.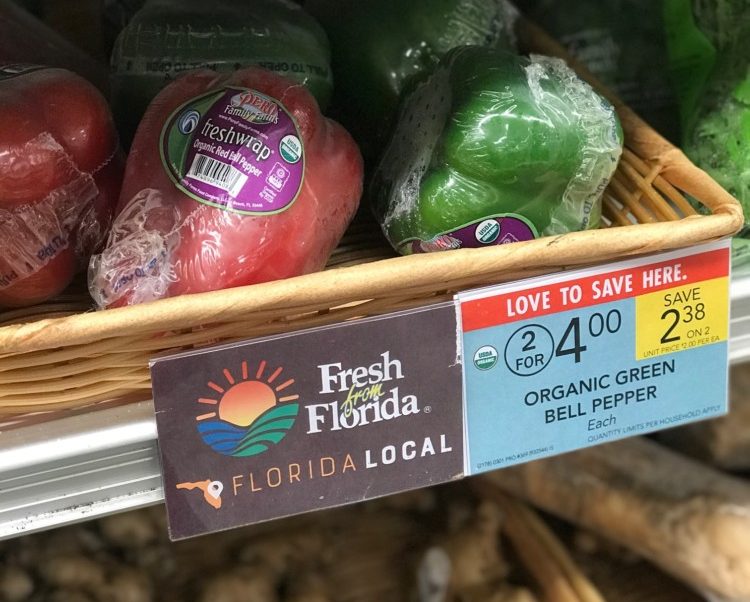 Even at the grocery store, I prefer to purchase local. Publix offers lots of options from Florida in their produce section, including my favorite bell peppers! Stay tuned to see which of Chef Justin's recipes I use these Fresh From Florida bell peppers for… But if you can't wait, head over to the Fresh From Florida website now to see his recipes. Time to get cooking!