Never miss a bite! Sign up here to receive new recipes and reviews straight to your inbox.
Disclosure: I received the opportunity to dine at Fresh Harvest through The Blogger Union in South Florida. No monetary compensation has been received for this post. As always, all opinions are 100% my own.
Seminole Casino Coconut Creek is giving new meaning to the term "buffet." At first glance, Fresh Harvest may look like your typical varietal dining restaurant located inside a casino, but as soon as you walk inside this large, bright room, you realize — this is anything but typical. Seminole Casino Coconut Creek calls Fresh Harvest a "variety kitchen," not a buffet, and describes the atmosphere as "elevated variety dining." The food is fresh, the portions are reasonable, the pizza dough and all salad dressings are made in-house from scratch, and the dessert table includes miniature delights, gluten- and sugar-free options.
It's easy to overindulge in a buffet setting, but at some of Fresh Harvest's stations, small plates are prepared for you with portions that help keep you in check. There's such diversity at Fresh Harvest, making it a great choice for large groups because everyone will be able to find something they enjoy. Bright and colorful sushi and sashimi, various seafood and chicken dishes, tons of different veggies, a make-your-own-salad and make-your-own-pasta bar, freshly baked breads and pizzas, meat carving stations, crab legs (available Fridays and Saturdays) soups, and a dessert display that will make you drool.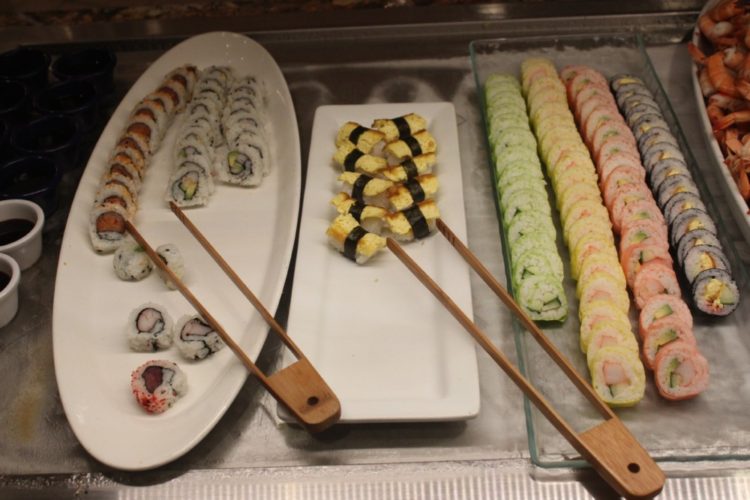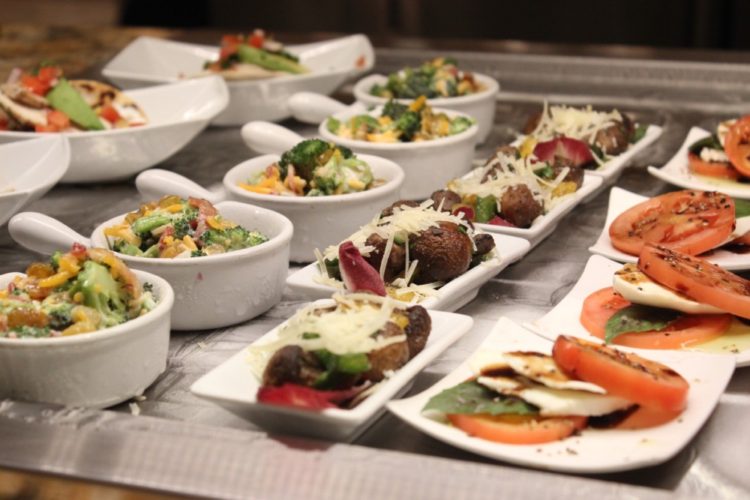 Just about every single sweet you could imagine, beautifully presented for guests to pick and choose their favorites. I tasted bites of quite a few, including a coconut cream pie and double chocolate brownie, but my favorite just so happened to be something not so "elevated," but more fun, quirky and absolutely delicious. The Compost Cookie — a cookie the size of my entire hand filled with all kinds of goodies like chocolate chips, pretzels, cereal, oatmeal, and who knows what else. I may or may not have eaten the entire thing before realizing I didn't take a picture. Oops.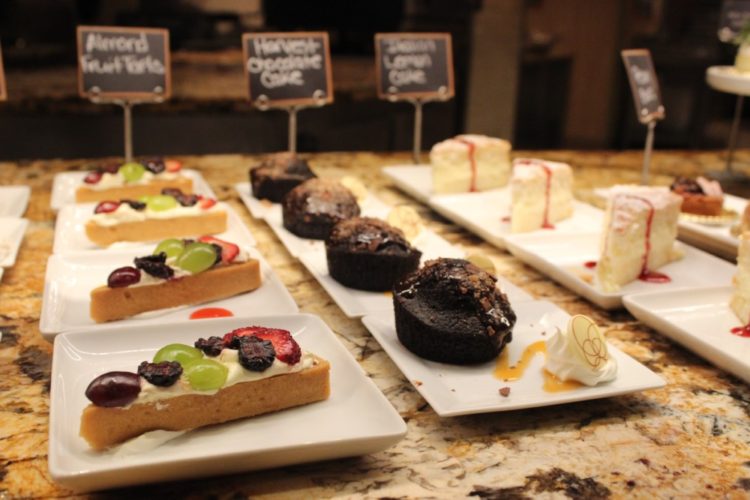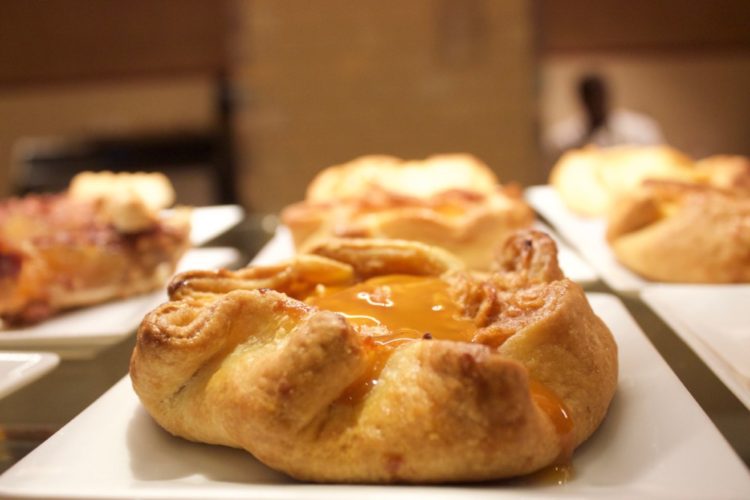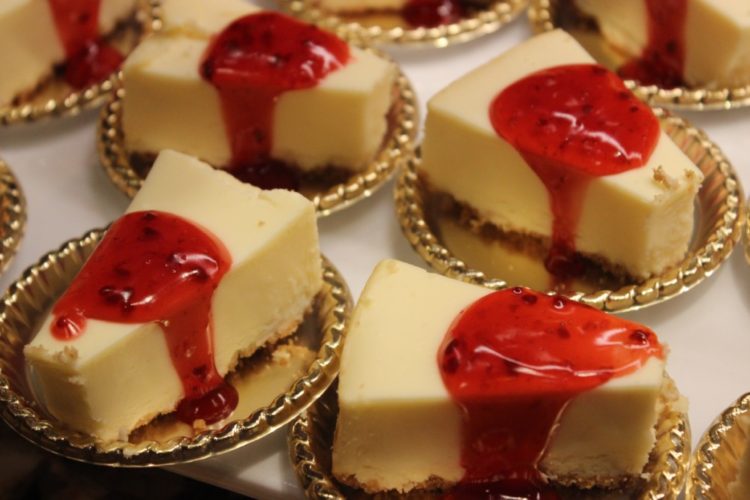 I always enjoy getting to taste a little bit of everything when dining out, so Fresh Harvest was perfect. I was able to make myself a tasty little salad to start with, grab a few sushi rolls, taste a small piece of perfectly pan seared salmon, pile on the veggies, and even crack open a couple crab legs. There were a few other nibbles here and there, making for a great meal in a setting I normally wouldn't find myself sitting down to eat. It's a nice choice for guests who live in the area and are looking for something a little more casual than the other restaurants in the casino.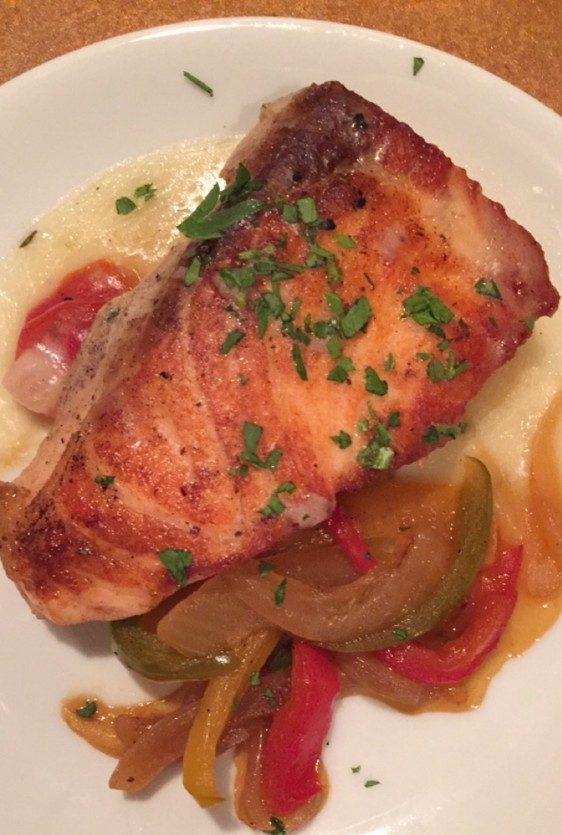 Fresh Harvest is open for lunch Monday through Friday from 11am-4pm ($19 for adults and $12 for children 10 & under) and dinner Monday through Thursday from 4-9pm ($27 for adults and $17 for children 10 & under.) They have a special Land & Sea Dinner available on Friday and Saturday from 4-9pm that includes one pound of crab legs per person ($33 for adults and $17 for children 10 & under.) There's also brunch on Saturday from 10am-4pm and Sunday 10am-9pm, that includes endless mimosas and sparkling wine as well as one pound of crab legs ($28  for adults and $17 for children 10 & under.) Diners can also opt in and pay $10 for the Unlimited Beverage Package to enjoy endless house wine and domestic bottled beer.
Fresh Harvest is located inside the Seminole Casino Coconut Creek at 5550 NW 40th Street in Coconut Creek.