Welcome to another edition of Friday Features. I love being able to share new product discoveries with you. Being a food blogger definitely has its perks — brands send new products to me on a pretty regular basis, especially snacks.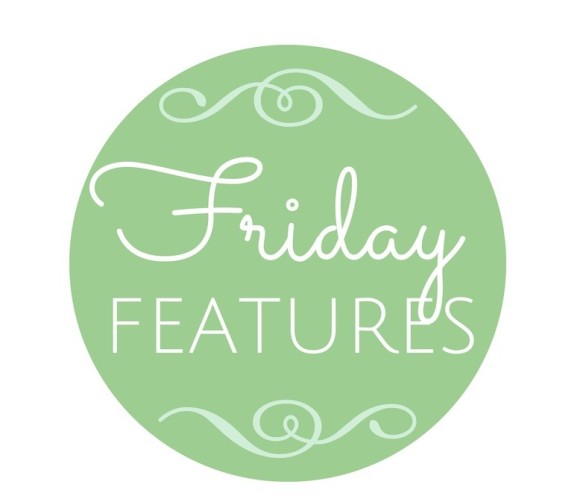 Recently I got a package full of yummy Fiber One snacks including the Fiber One Streusel bars and soft-baked cookies. I couldn't wait to share these sweet treats with you guys — they are too delicious to ignore. First of all, the streusel bars are made with REAL fruit and 12 grams of whole grains. They are totally dessert, but have 20% of the recommended daily amount of dietary fiber and only 150 calories. When your sweet tooth is screaming but you don't want to go overboard on dessert, this is the perfect option. Flavors include blueberry and strawberry.
The soft-baked cookies are another good choice for dessert. They are individually wrapped, so you aren't tempted to keep going back for more. They have 5 grams of fiber — 20% of the recommended daily amount. They come in chocolate chunk, oatmeal raisin, and double chocolate.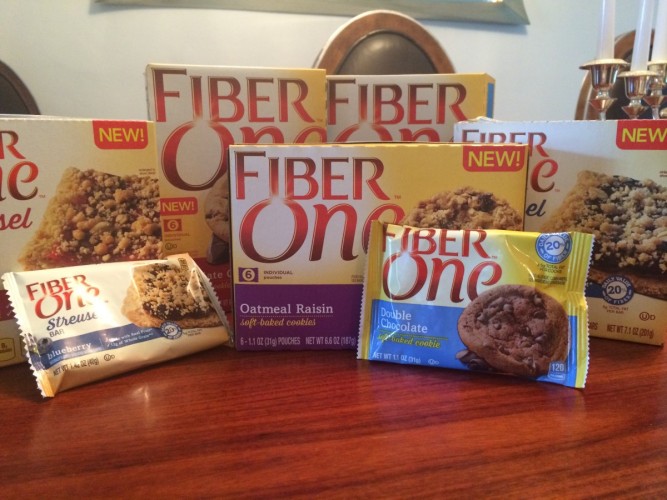 Publix has some great in-store savings on these Fiber One Snacks or print coupons from www.everydaysaver.com/F1NewItems to save $.75 off the streusel bars and soft-baked cookies. Find even more savings at Ready Plan Save.
I always like to have a few special go-to snacks to enjoy on those nights when I need some "me-time." These Fiber One snacks feel indulgent, but they really aren't too bad. It's nice to be able to nosh on a double-chocolate-chip cookie without worrying about it having a zillion calories and being full of fat and sugar. Fiber One gives me the same satisfaction as any other dessert without the guilt that sometimes follows.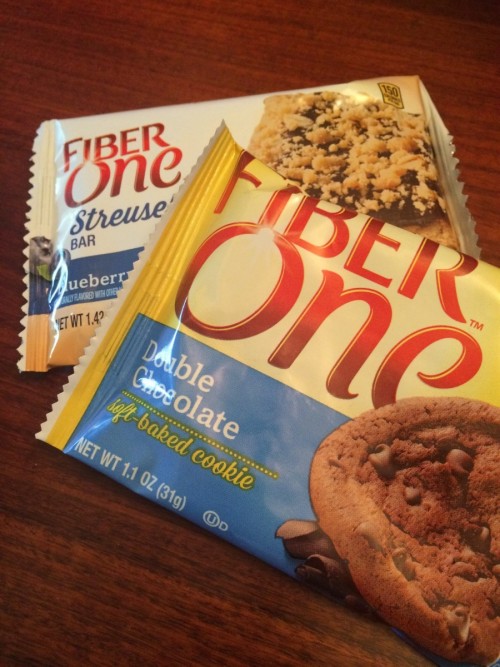 What I like best about these snacks is their "grab and go" ability. When you've got a million things going on, it's great to have a few healthy snacks in your purse to nosh on throughout the day. Snacks like these keep your energy up and don't ruin your appetite for dinner later on. Fiber One totally knows what it's doing when it comes to its snack foods.
Healthy treats like these Fiber One Snacks are also the perfect complement to those little moments of "me-time." Sometimes when I'm feeling overwhelmed and just need to relax, I'll put on a good movie or catch up on one of my Food Network shows, pour a glass of wine, and grab something sweet. Fiber One soft-baked cookies and streusel bars are ideal for these moments that don't happen nearly enough.
Fiber One Snacks, as well as a whole bunch of other Fiber One options, are available at Publix. You can even print out some coupons at www.everydaysaver.com/F1NewItems and save $.75 off either one of these tasty new Fiber One snacks.
Disclosure: The information and prize pack have been provided by General Mills through Platefull Co-Op.