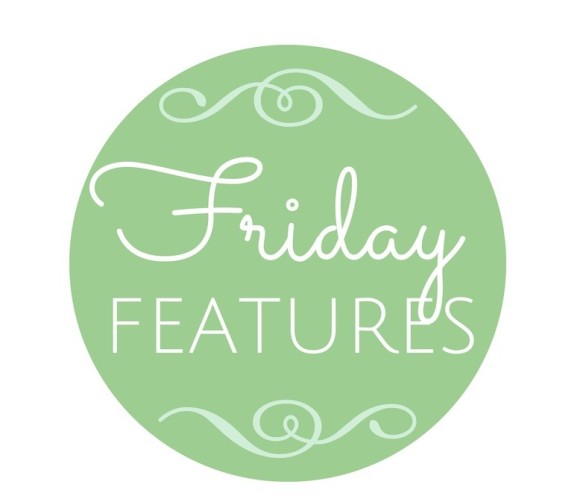 Reading has always been a huge part of my life. I learned how to read at a really young age and my parents always read books to me before I went to bed (Dad would also sing me songs too, hence music being another big part of my life.) I've always had library cards and find it totally calming to walk in and out of each aisle of a book store, scanning the titles and skimming the back synopses. It's ironic because now my full time job is actually in the book industry. That wasn't in my plans growing up, but hey…things have a way of working themselves out.
I can't get into the digital reading trend and might just be one of the few people in the world who doesn't have a Kindle or Nook. I like the feeling of an actual book in my hand! Since I've gotten into food, my cookbook collection has grown — I have an entire bookshelf devoted to cookbooks, food-related books, chef memoirs, etc. This week's Friday Features is going to focus on the four books I'm currently reading. Yep, four books at one time.
The American Plate: A History of the United States in 100 Bites by Libby H. O'Connell, PhD
This book comes from the chief historian of HISTORY. She takes you deep in to the American history of food — everything from the American Indians' "Three Sisters" of corns, beans and squashes, the recipe for President Lincoln's favorite White Almond Cake, the origins of things like scrapple and canned condensed milk, and even dives into the modern food trends of today. It's fascinating to learn where food comes from and why people originally began to eat it. There's a lot of fun and interesting facts about our former presidents and other historical figures and their food preferences. If you are into cooking and food, this is a great book to pick up.
Disclaimer: Sourcebooks provided me with an uncorrected advanced copy of The American Plate free of charge. I was not obligated to review or promote the book in any way. The hardcover will be available in November 2014.

The Tastemakers: Why We're Crazy for Cupcakes But Fed Up with Fondue by David Sax
When I went to Book Expo America earlier this year for work, I was up to my ears in books. I happened to be walking by the Public Affairs Books booth and saw they had a free author signing going on. This was the book being signed. How perfect for me! I jumped in line and when it was my turn to get my copy of the book and meet the author, he proceeded to ask me, "What's your favorite food?" I responded, "You can't ask me such a general question.. I'm a food blogger!" He laughed and signed my book, "To Shaina: On the trenches of the trend wars!" As a food blogger, I totally get what he means about these "trend wars." Every day we're met with different ingredients, techniques, and dishes that somehow crawl their way to the top and make it to every single person, blog, cookbook, cooking show, etc. out there. Sometimes we get sick of them and sometimes we stick to them. Why do we like some things and hate others? The opening chapter is all about CUPCAKES and the famed "Sex and The City" scene that turned New York City's dessert craze upside down. It's a super interesting read, especially for anyone who calls themselves a foodie.

Will Write For Food: The Complete Guide to Writing Cookbooks, Blogs, Reviews, Memoir, and More by Dianne Jacob
I had the pleasure of meeting and listening to Dianne Jacob speak during BlogHer Food '14 in Miami this past year. She talked about the world of publishing and how to write cookbooks and other food-related content. I bought her book immediately following the session — there was a whole table full of great cooking and food related books available for us to purchase right there at the conference. It is one of the most comprehensive compilations of tips and pointers, facts and figures, and resources for writers. There are really creative writing exercises, lists and lists of important books and websites that every food writer should be aware of, and chapters on things like becoming a successful freelancer, publishing your own cookbook, writing restaurant reviews, and the specifics of recipe writing. I honestly think anyone who writes about food should have this book on their nightstand at all times.
The Fault in Our Stars by John Green
Yes, I read non-food related books too. I am finally getting around to reading this book. Once I opened it, it took all of my energy to put it down. I read ten chapters in one sitting while lounging at my Bubby's pool one day. I was so absorbed by the book that I didn't realize the sweat beads dripping down my forehead and the tan/red hue starting to creep its way all over my body. I refuse to see the movie until after I finish the book. I can visualize everything I'm reading and I hope the movie lives up to how incredible this story is. Every time Hazel and Gus are together, I get goosebumps. For those of you who haven't yet read or seen it (if people like that even still exist…), I won't go into much detail. I wouldn't want to ruin any of it for you. But basically, the premise is two teenagers meet at a cancer support group meeting and develop an amazing relationship. All I have to say is that this is a must-read, especially if you are someone who loves an excuse to let out a good cry.