Never miss a bite! Sign up here to receive new recipes and reviews straight to your inbox.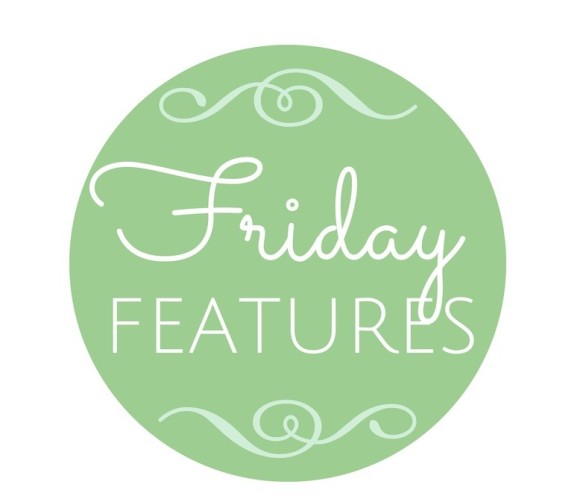 Did you think I gave up on my Friday Features posts? No way. I just haven't found many new products to highlight lately — until now. You guys know how much I love my post-workout protein shakes, right? So imagine my excitement when I was introduced to a brand new protein to try. No Udder Protein is gluten-free, dairy-free, soy-free and lactose-free. This non-GMO product has no fructose, no sucralose and has 4-7 grams of fiber. There are 17 grams of protein per serving and it is a great source of L-Glutamine for athletic performance and recovery. No Udder Protein is blend of non-GMO pea protein isolate, rice protein concentrate, L-glutamine glycine and taurine. There is also Aminogen® which is a patented natural plant-derived enzyme system clinically proven to increase protein digestibility and amino acid absorption for the synthesis of muscle mass and strength. After some of the heavy lifting I do at the gym, this is just the type of protein powder I want to use in my shakes.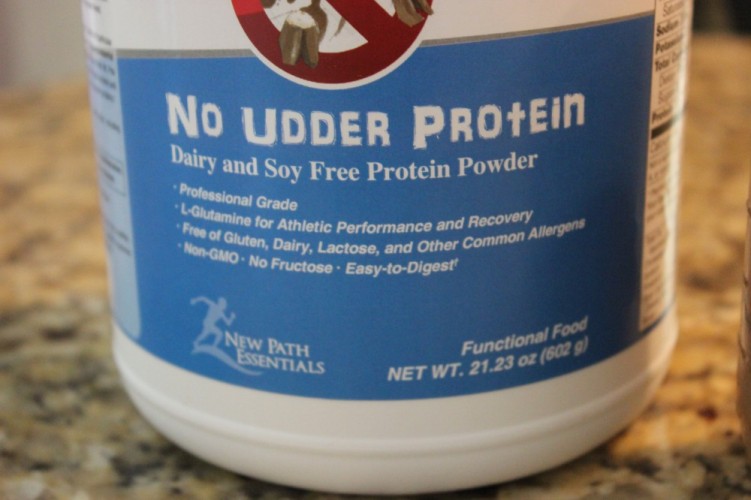 The founder of No Udder Protein is actually a friend of mine. Do you guys know Dianna from The Kitchen Prep? She's a fellow South Florida blogger and a good friend of mine, Her husband, Steve, is the man behind this super food. When he first told me about it, I was definitely intrigued and couldn't want to try it out. I used the chocolate protein to make my go-to shake with a frozen banana and cinnamon, and I absolutely loved the taste and texture. It was thick and creamy, just how I like my shakes. I tend to stay away from chocolate protein powders because I often find them to give off a chalky feeling in my mouth, but not this one. No Udder Protein totally worked for me.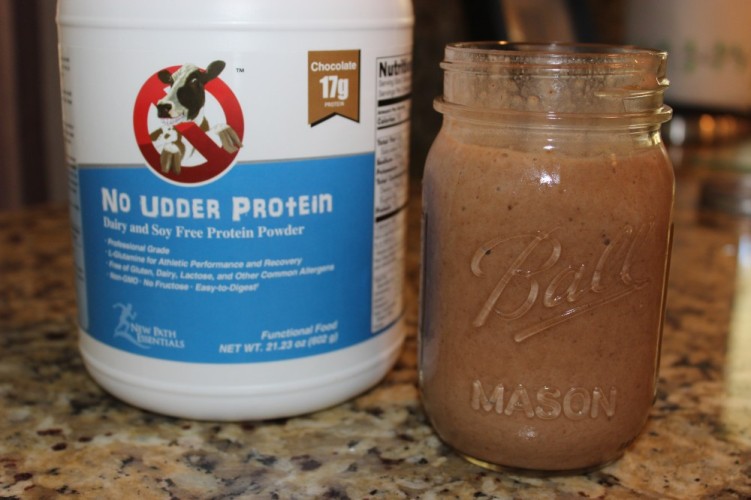 And it turns out I'm not alone. One of my childhood best friends saw my post on Instagram and exclaimed how she has been using this product and loves it! She's even used the protein to create tasty recipes to share with her adorable daughter and today she's going to share one of them with us. Nicole is the exact kind of customer that No Udder Protein was created for and I'm super excited that she's agreed to share her opinion and recipe with us.
"It was very difficult for me to find a protein that I could use during breastfeeding after I found out my newborn daughter had soy and dairy allergies. I was frustrated and ready to end my protein supplement research until I encountered No Udder Protein. I am so thankful I came across this product. I can finally take a breastfeeding-friendly protein supplement that can support my fitness and health needs on my journey back to being a fit mother. I've used the protein for my post workout shakes but have also used No Udder Protein for baking healthy cookies which are awesome for my on-the-go needs. Thank you so much for a high quality product!" -Nicole, 26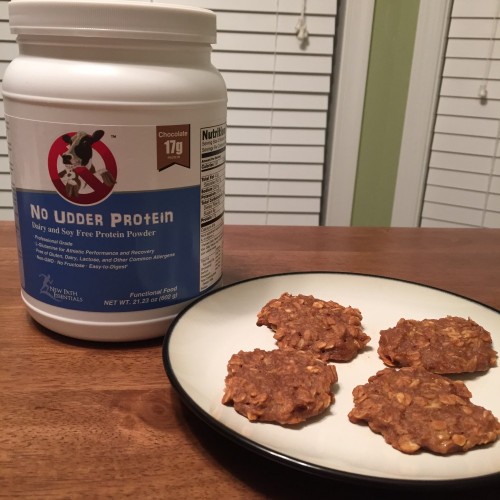 Nicole's Protein Cookies with No Udder Protein
Author:
A recipe for healthy cookies perfect for an on-the-go lifestyle.
Ingredients
2 ripe bananas, mashed until smooth
1/3 cup peanut butter
2/3 cup applesauce
1 scoop No Udder Protein
1 1/2 cup old fashioned oats
Instructions
Preheat oven to 350 degrees
Mix mashed banana and peanut butter until completely combined.
Add applesauce and protein powder until combined.
Add oatmeal and combine. Let rest for 10 mins.
Drop spoonfuls onto parchment paper lined cookie sheet and flatten lightly with a fork.
Bake approximately 15-20 minutes.