Never miss a bite! Sign up here to receive new recipes and reviews straight to your inbox.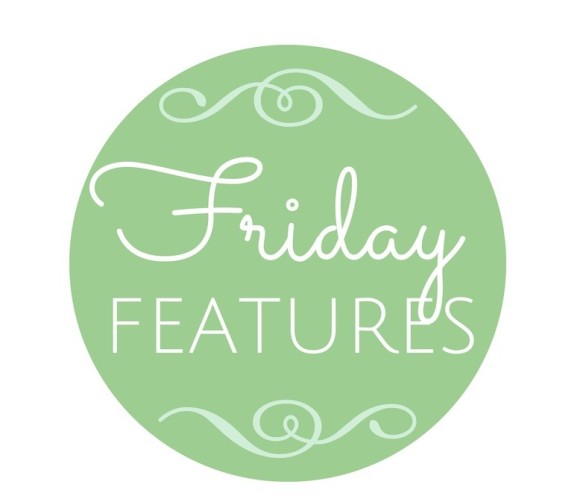 One of the best perks about being a food blogger is getting to try new products before they even hit the shelves. There were lots of firsts at the Food and Wine Conference this past July, specifically one in particular that I have not been able to get my mind off of since that weekend…
Stonyfield Organic Pètite Creme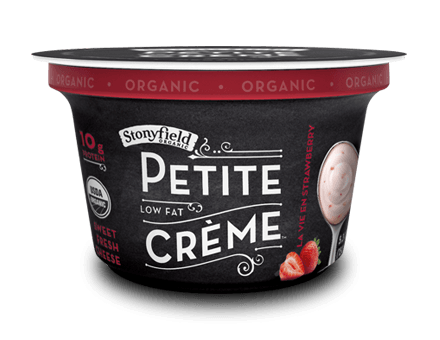 This is basically the creamy French cousin to Greek yogurt. It's high in protein, low in fat, and majorly delicious. There are seven creamy, indulgent flavors to choose from, all silky and smooth and just waiting for you to dig in. I personally enjoy the Plain & Simple best. It's the perfect base for adding fresh or dried fruit, granola, or even a little bit of peanut butter or Nutella. There's also Strawberry-Banana Ménage, Ooh lala Peach, Mon Cherry Amore, Belle Blueberry, Vive la Vanilla, and La Vie en Strawberry (all French-inspired names, so cute!). We were able to sample most of the flavors of Pètite Creme during the Food and Wine Conference and I'm pretty sure every single one of us bloggers fell in love after the first spoonful.
Something else I'm loving lately? Bonne Maman Jams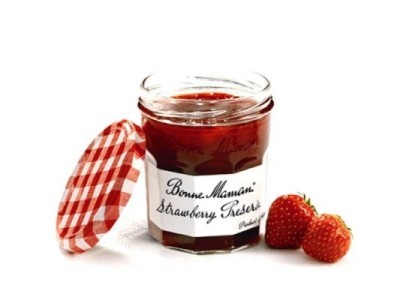 These all-natural jams are produced in France. There is no artificial coloring, no high fructose corn syrup and no preservatives added. Everything in Bonne Maman Preserves and Jellies could easily be found in your own kitchen. I was first introduced to this brand during Brunch Week earlier this year. Bonne Maman was one of our amazing sponsors and sent each of us a jar of their preserves. I got apricot, yum! I used it in my Lightened Up Apricot-Swirl Cheesecake for National Cheesecake Day and absolutely loved it. Jelly flavors include Muscat Grape, Blackcurrant, Redcurrant, and Blackberry while the preserves come in Apricot, Apricot-Raspberry, Blackberry, Cherry, Fig, Four Fruits, Mandarin, Golden Plum Mirabelle, Mixed Berries, Orange, Peach, Plum, Raspberry, Strawberry, and Wild Blueberry.
Mixing these two yummy treats together is almost too much excitement for my tastebuds to bear! But they'll survive — it's too good of a pairing to pass up. Creamy, French-style Petite Cream and sweet Bonne Maman jam… Sounds like the perfect afternoon treat to me!
There are so many combinations you could make! What flavors would you put together?
Disclaimer: This is a sponsored post by Stonyfield Yogurt. Photos are courtesy of Stonyfield and Bonne Maman. As a member of the Clean Plate Club, I receive coupons and/or products to use in recipes or talk about on my blog. As always, all opinions are 100% my own.