Never miss a bite! Sign up here to receive new recipes and reviews straight to your inbox.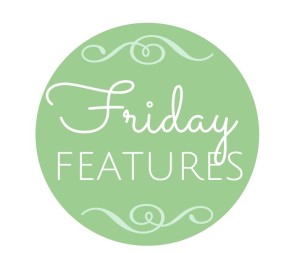 I'm writing this post at 6:30 in the morning, lying in bed in my old bedroom at my parents' house in New Jersey. For some reason, I always wake up at the most ungodly hours of the morning whenever I'm visiting. Like today. I've been awake since a little after 5. Why? I have no idea. But pretty soon I'll be bike riding on the Boardwalk in Atlantic City with my mom and dad then spending the day on the beach in Margate. Ah, summertime in the 609…it ain't so bad.
I have a couple of really cool things to share with you today for Friday Features, one of which was introduced to me by my friend and co-worker, Kait. She is super tech-obsessed and even created a blog about it (visit KaitNeese.com!). But she is already pretty fashion-forward. I call her style "tech-chic" and this new product on the market is so totally the epitome of "tech-chic" that it's almost as if the creators made it specifically for her. Ringly, is basically wearable technology. Smart jewelry that sends you notifications from the apps on your phone. Say whaaa?! It's a ring that connects to your phone and sends you customized notifications through light and vibrations. And the rings are actually very pretty! Kait breaks it down for everyone a little better in her blog post, so I'd suggest giving it a read. 🙂
Have you ever had trouble peeling a mango? It's definitely one of those things that takes practice. You may slaughter a few mangos along the way, which is just a shame because they are so freaking delicious. There should never be any part of a mango sacrificed for the sake of figuring out how to peel them. There are mango peelers out there, and there's that criss-cross knife technique, but no…never again. You will become a mango-peeling champ after you watch this 9-second video. All you need is a glass. Yes, like the thing you drink water out of. I've tried it. It works. And it is absolutely amazing.
That's all I have for you today because well, I'm sort of "on vacation." The sunshine is calling my name. 🙂