Never miss a bite! Sign up here to receive new recipes and reviews straight to your inbox.
Disclosure: I received complimentary product to review. No compensation was received for this post. As always, all opinions are my own. 
Happy December 1st! We're officially knee-deep into the Holiday Season — which means lots of cookies, cakes, creamy dips, and casseroles are among us. I'm not one to say no to tasty appetizers and desserts at a holiday party, but I do like to have a couple healthier treats on hand to satisfy those cravings.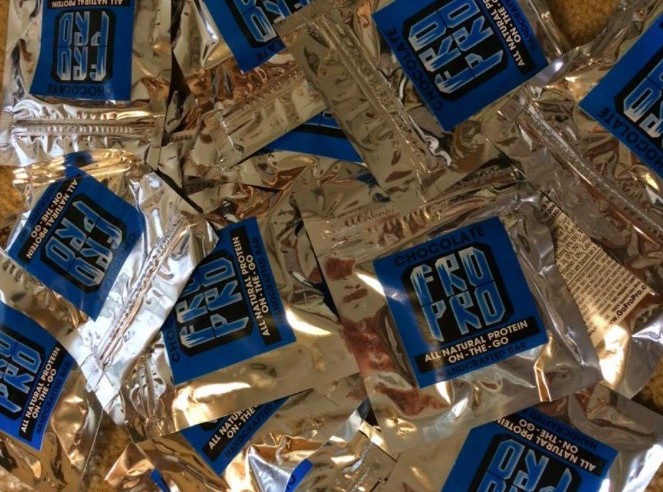 There are plenty of big-brand-name protein and energy bars you can buy at your local grocery store, but how about supporting a local entrepreneur in his effort to bring you an all natural, healthy, organic, on-the-go bar perfect for a quick fix any time of day. I recently met Matt Williams, founder of FroPro, whose single-serving plant-based protein snacks are handcrafted with all natural ingredients to help you power through the day. FroPro bars are best served chilled, hence the "fro" part of the title. Keep 'em in your freezer or refrigerator until ready to eat.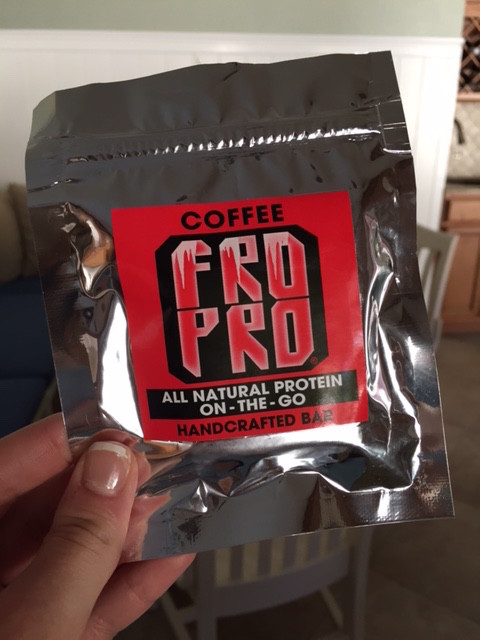 These bars are produced right here in Boca Raton, and sold locally as well! I enjoy supporting my fellow locals helping to spread the love of good flavor — and these FroPro bars definitely excel in flavor. They come in Chocolate, Vanilla, Peanut Butter and the new Key Lime. The bars are made with peanut butter, oats, honey, cinnamon, and a blend of plant-based proteins. The peanut butter is extremely pronounced in each of the four flavors, so much so, that it overpowers the other flavors. That doesn't bother me though — these bars taste really good and the texture is perfect! They're soft with a little bit of a chew, but still sturdy since they're chilled. Each bar is only 140 calories with 5g of fat, and 10g of protein. They're also low in sugar and sodium — only 4g of sugar and 85mg respectively. With stats like this and an ingredient list I can actually pronounce, FroPro has quickly become my bar of choice. They're great when I need something on-the-go after a good workout, a mid-afternoon snack, or even as a healthier dessert option at night.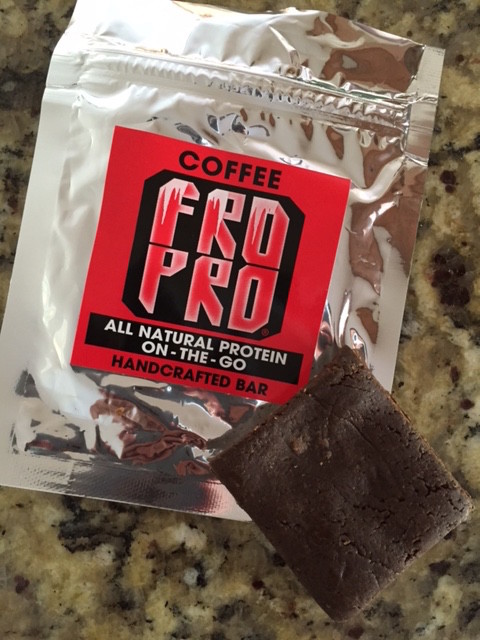 Guess what! I'm giving away a variety pack of FroPro bars to one very lucky winner! Just fill out the form below to enter. I'll choose a winner next Tuesday, December 8th.
Visit FroPro for more information and to order your own stash of these delicious bars.