Never miss a bite! Sign up here to receive new recipes and reviews straight to your inbox.
Disclosure: I was invited to dine as a guest of The Melting Pot. No monetary compensation has been received for this post. As always, all opinions are 100% my own.
The Melting Pot in Boca Raton has added another element to its already unique and fun-filled menu. Guests can now enhance their fondue experience even further with the tabletop cast-iron grill, ready to sizzle and sear your favorite steaks and seafood, veggies and tofu, and even pasta.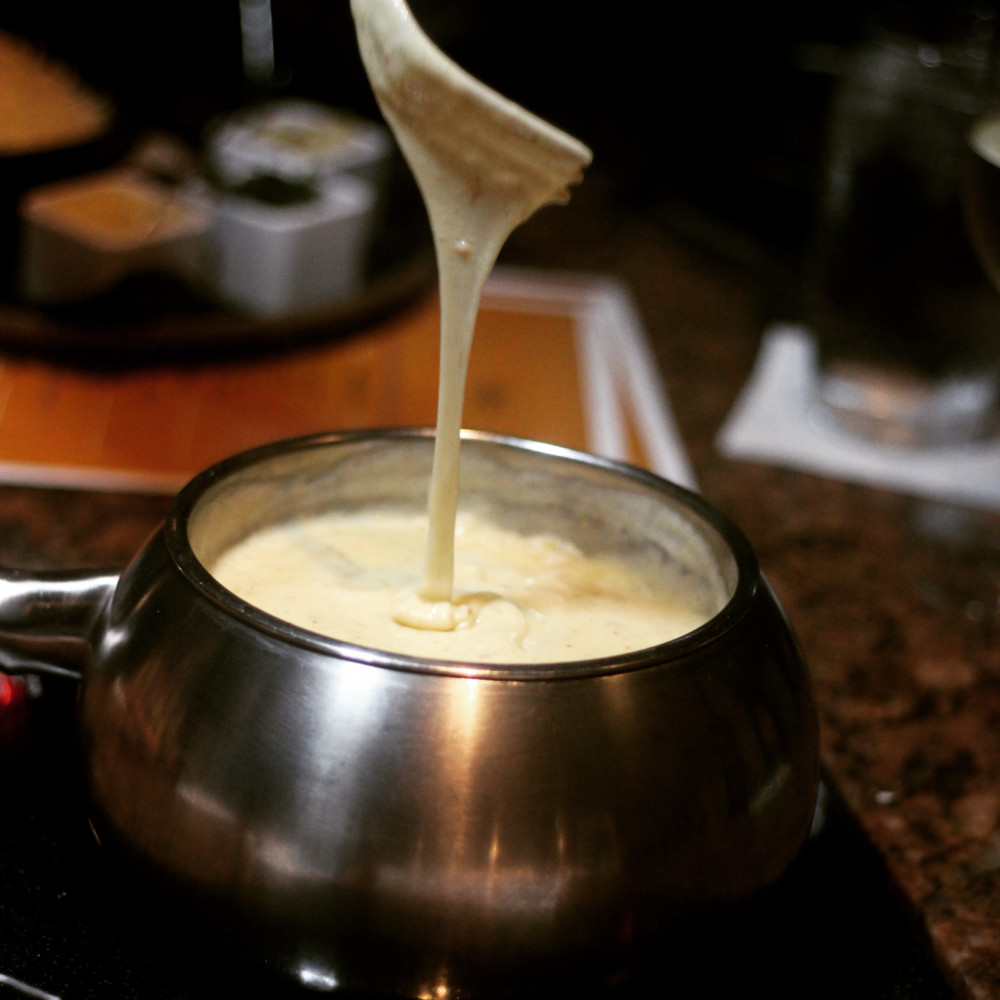 The Melting Pot has been a staple dining destination in Boca Raton for 27 years. There's no doubt you've swooned over the lusciously creamy cheese fondue appetizer and indulged in the rich, decadent chocolate fondue dessert. It's family friendly and great for a fun night out with friends, a special occasion, or holiday celebration. When it comes to entrées, there's a wide variety of meat, seafood and veggies to choose from with five different cooking styles — seasoned court bouillon, mojo, coq au vin, bourguignonne, and now the brand new grilling option.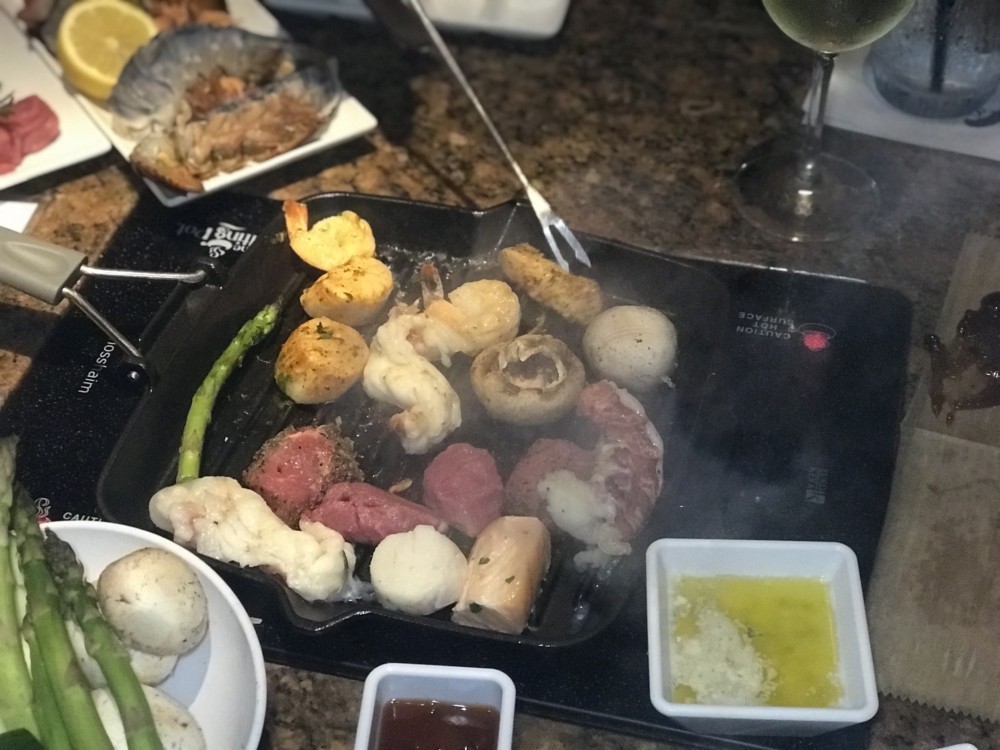 Grilling is definitely a popular pastime in America, and one of my personal favorite ways to prepare any kind of food. At The Melting Pot, guests can choose from 21 different entrée options to grill, including things like premium or Cajun filet mignon, Memphis-style dry-rub pork, honey-orange duck breast, herb-crusted, Cajun, or all-natural chicken, Certified Angus Beef® or teriyaki-marinated sirloin, sesame-crusted Ahi tuna, cold-water lobster tail, smokey Andouille sausage, Cajun or regular shrimp, Old Bay® scallops, Atlantic salmon filet, chicken and vegetable potstickers, and the featured pasta. There are vegetarian-friendly choices too, such as ginger-teriyaki tofu, vegetable polpettes, and wild mushroom sacchetti. I just made myself so incredibly hungry typing all of that…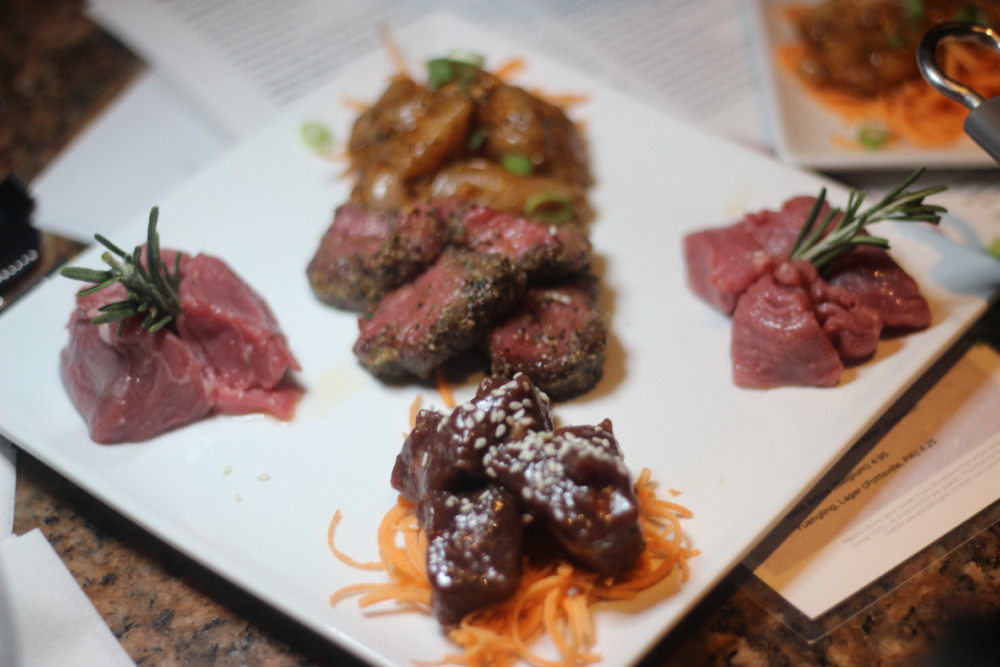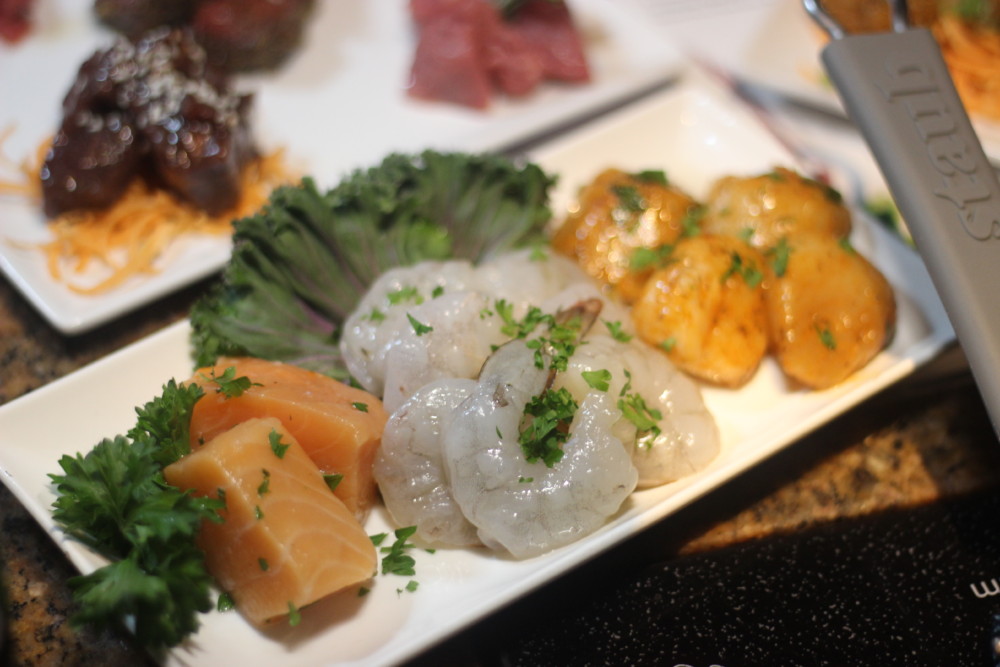 You can choose a combination of any of the above to create your own entrée, or go for the four-course Melting Pot experience, which, along with a choice of select entrée combinations, also includes a cheese fondue, fresh salad, and chocolate fondue. If you're going to go to The Melting Pot, you might as well do it big, right? Of course. I wish I could dive into the cheese and chocolate fondues, but unfortunately, dairy is not my friend. Lucky for me, the strawberry and honey-roasted almond salad with mixed greens and raspberry walnut vinaigrette — with the help of a little charcuterie — keeps me smiling while others enjoy their cheesy appetizer.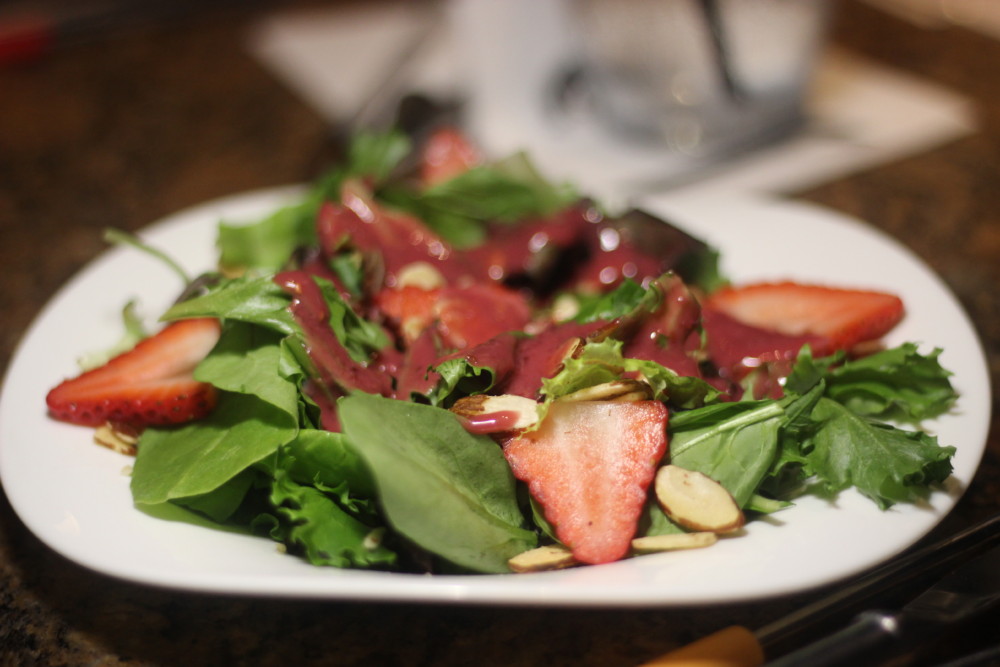 The Melting Pot's charcuterie platter comes with prosciutto, Calabrese and Tuscan salami, Kalamata olives, a seasonal jam and artisan crackers (ask for no crackers if you are gluten-free). I highly recommend getting one of these for the table, especially if you have guests who can't partake in the cheesiness. They will thank you.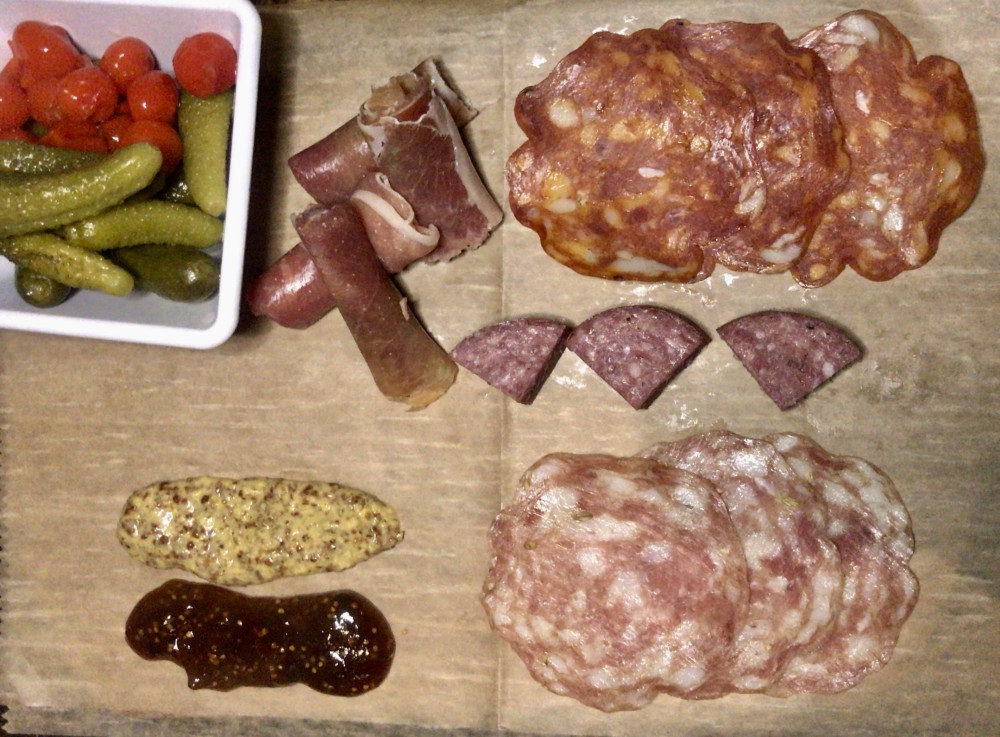 While those with dairy allergies most definitely cannot dip into the chocolate fondue, those with gluten allergies are totally safe! With the exception of the Cookies 'n Cream Marshmallow Dream, all of the other fondue desserts are gluten-free (the Chocolate S'mores can be made gluten-free by omitting the graham crackers.)
When looking for a dining experience that is more hands-on than your typical night out, The Melting Pot is the answer. There's also an award-winning wine list, tons of speciality martinis, and hand-crafted cocktails too… So, cheers to that!
The Melting Pot is located at 5455 North Federal Highway, Suite A, in Boca Raton. The restaurant is open for dinner Sunday through Thursday from 4-10pm, and Friday and Saturday from 4-11pm.