Never miss a bite! Sign up here to receive new recipes and reviews straight to your inbox.
Wake up with a Ginger Berry Smoothie, a sweet treat to get your mornings going!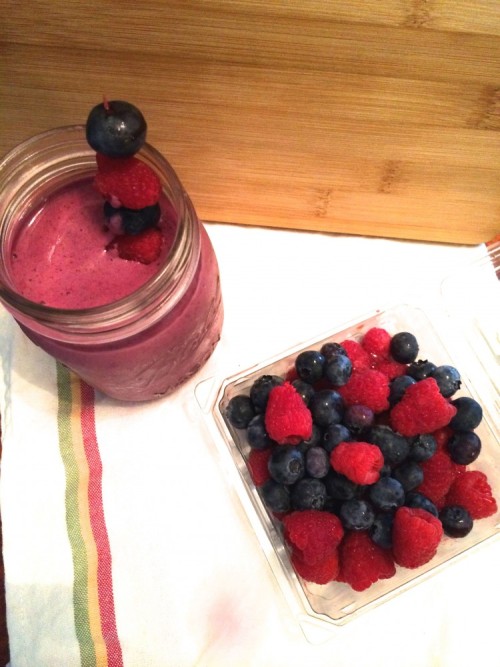 Most days, my mornings are very routine. I wake up, go to the gym, come home and make a smoothie for breakfast, then get down to business with work. I love experimenting with different kinds of ingredients in my smoothies. Today's smoothie is inspired by one of my absolute favorite brands — Gourmet Garden.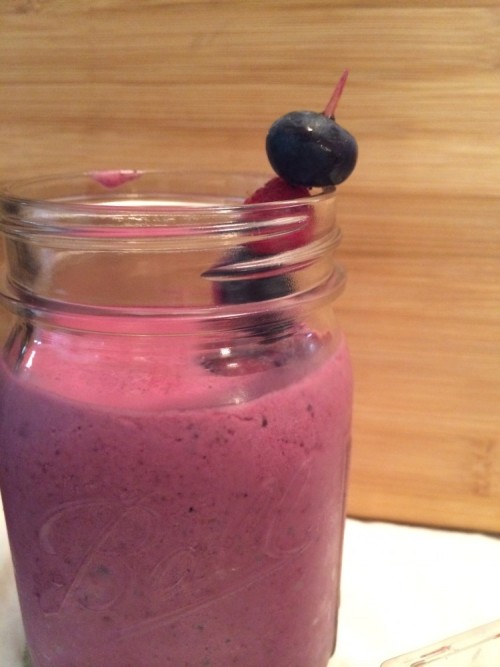 Perhaps you remember this product from my Southwestern Quinoa and Black Bean Patties, Mediterranean Herbed Spaghetti Squash, and Asian-Marinated Salmon? I really love using their herbs and spices in my recipes. They have everything! Chunky garlic, chili pepper, basil, cilantro, parsley, lemongrass — whatever you're looking for, it's there. I have been using Gourmet Garden for a while now, but just recently had the pleasure of meeting two of the brand representatives at the BlogHer Food Conference in Miami. I'm super excited to announce that I will be a featured monthly blogger on their website starting this month!
When I think of herbs and spices such as the ones by Gourmet Garden, I tend to think savory dishes mostly eaten for dinner. Today I want to introduce you to a new way to use herbs — in a smoothie! Gourmet Garden's ginger paste is made with finely chopped fresh ginger in a perfect little tube of convenience! It stays fresh in your refrigerator for a pretty lengthy amount of time and it is super easy to stir into various dishes.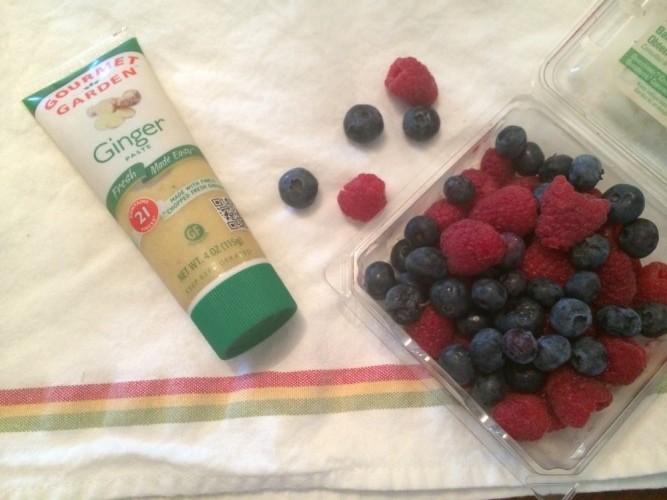 This Ginger Berry Smoothie gets a serious kick of flavor from that spicy ginger but is balanced out by the sweet, tart blueberries and raspberries. Since I have my smoothies after I work out, I use French vanilla protein to make sure I'm getting the right post-sweat nutrients my body needs for recovery. Don't like protein? No problem, you can use vanilla Greek yogurt or almond milk instead!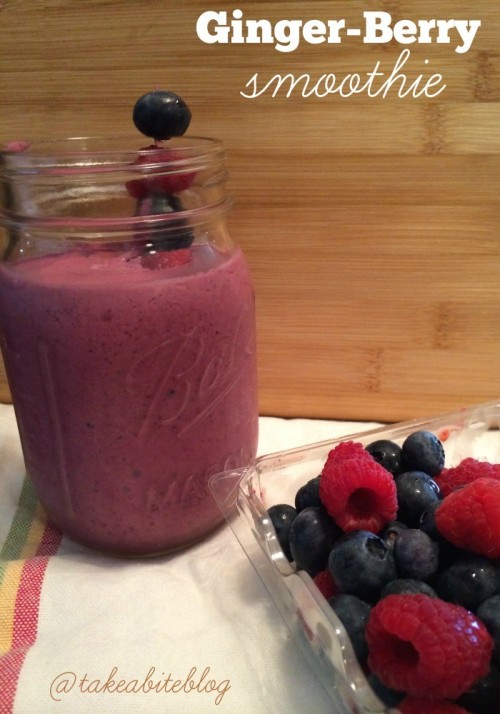 Ginger Berry Smoothie
Author:
Wake up with a Ginger Berry Smoothie, a sweet treat to get your mornings going!
Ingredients
1/2 cup water
1/2 scoop French vanilla protein powder
1-2 tsp cinnamon
1 tbsp Gourmet Garden Ginger Paste
1 cup frozen blueberries and raspberries
Instructions
Blend all ingredients together until you reach a thick, creamy consistency.
Disclaimer: This is a sponsored post by Gourmet Garden. As always, all opinions are 100% my own.