Never miss a bite! Sign up here to receive new recipes and reviews straight to your inbox.
A classic holiday cookie with deep flavor and a light, fluffy texture, these Gingerbread Cookies with Ginger-Pear Jam are the perfect cookie to end the year with.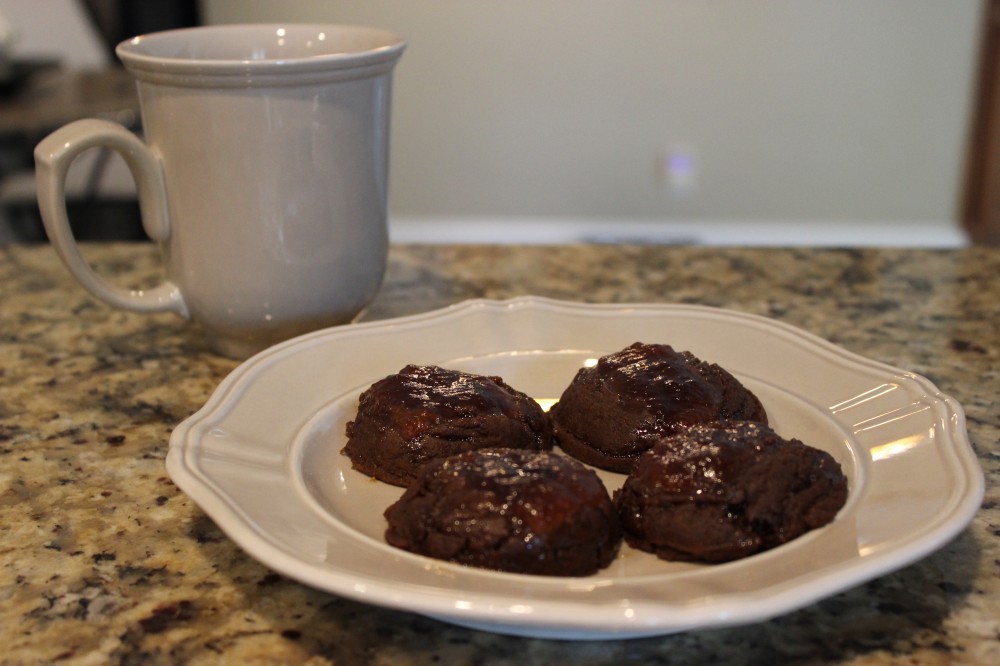 I tried to get these cookies to you before Christmas, but that obviously did not happen. I did, however, bring them over to my roommate's family's Christmas Eve dinner. They were so sweet to invite me even though my roomie is off skiing up north this week. After a delicious dinner and a little present-opening, it was time for dessert — cheesecake and these Gingerbread Cookies with Ginger-Pear Jam.
There was only one ingredient that I had to buy to make these cookies — molasses. Everything else was right in my kitchen: cinnamon, nutmeg, ginger, vanilla, and all the usual baking ingredients. I always like a recipe that doesn't require me to go out and spend a zillion dollars on the ingredients. I saw a recipe for Gingerbread Men in a McCormick Spice advertisement in a recent Food Network Magazine and was totally inspired. But I didn't make those cute little cut-out men — instead, I wanted to make thumbprints and use up the Ginger-Pear Marmalade I made a few months ago. The beauty of canning jams, preserves, marmalades…they last!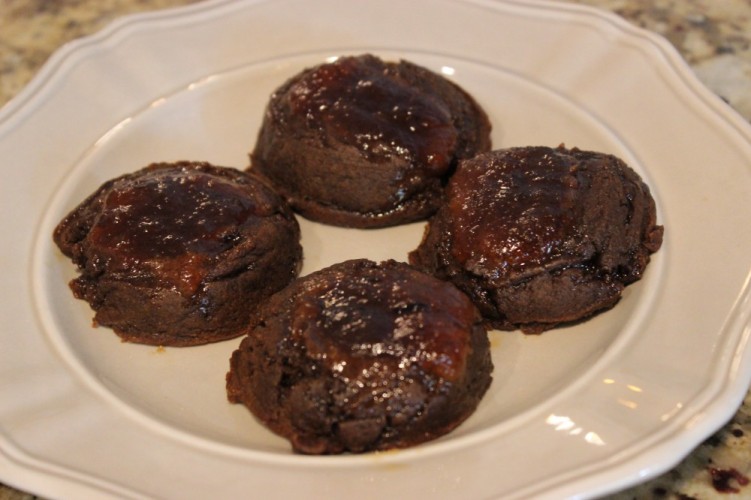 This particular mason jar had somehow slipped to the back of the fridge. You know how it goes — out of sight, out of mind. But as soon as I saw that recipe, I immediately thought of the marmalade and knew it just had to be the filling for these gingerbread cookies! As soon as I opened that jar and started to drop spoonfuls of marmalade onto the tops of the cookies, the aroma of spiced pears and ginger filled the air.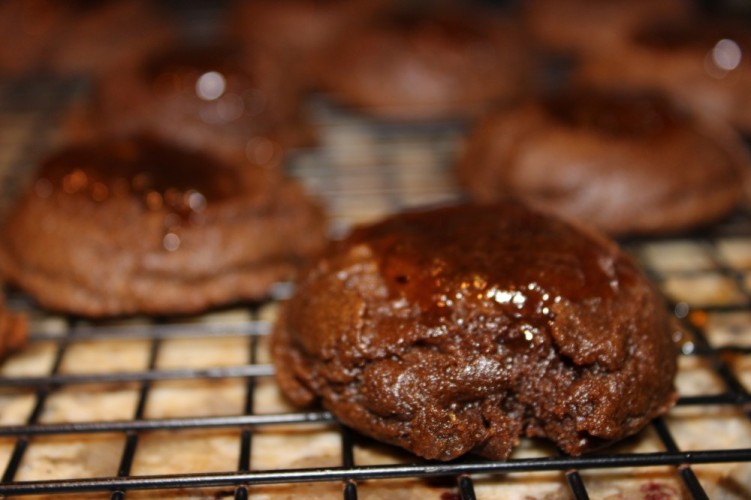 If I didn't already feel the warmth of the holidays, I certainly did at that very moment. The smells from both the cookies and the marmalade are filled with holiday spirit, making Gingerbread Cookies with Ginger-Pear Jam the perfect holiday cookie. So make them for New Year's Eve, or save the recipe for next Christmas or Chanukah. Or just make them for no reason at all other than to eat and enjoy them.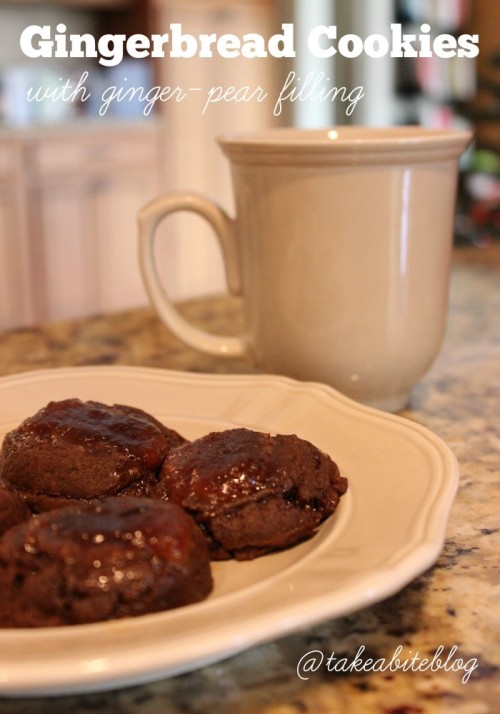 Gingerbread Cookies with Ginger-Pear Filling
Author:
A classic holiday cookie with deep flavor and a light, fluffy texture, these Gingerbread Cookies with Ginger-Pear Jam are the perfect cookie to end the year with.
Ingredients
3 cups ap flour
2 tsp ground ginger
1 tsp cinnamon
1 tsp baking soda
1/4 tsp ground nutmeg
1/4 tsp salt
1 1/2 sticks unsalted butter, softened
3/4 cup packed brown sugar
1/2 cup molasses
1 egg
1 tsp vanilla extract
Ginger-pear jam (or your jam or choice)
Instructions
Whisk together flour, ginger, cinnamon, baking soda, nutmeg and salt in a large bowl and set aside,
In the bowl of a stand mixer, beat butter and brown sugar until light and fluffy.
Add molasses, egg and vanilla and mix well.
Slowly add the flour mixture and mix until just combined.
Chill dough in the refrigerator for at least two hours.
Preheat oven to 350°F.
Use a cookie scoop to portion out cookies onto a baking sheet lined with parchment paper or a silicone baking mat. Bake for 8 minutes.
Immediately after taking the cookies out of the oven, use the back of a spoon or your thumb to press down into the center of each cookie. Let cookies cool for a couple minutes and then transfer to a wire cooling rack.
Fill each cookie with 1 tsp of jam. Let cookies cool completely before serving or storing.
Notes
Cookie recipe from McCormick: http://www.mccormick.com/Recipes/Dessert/Gingerbread-Men-Cookies