Never miss a bite! Sign up here to receive new recipes and reviews straight to your inbox
Disclosure: This post has been compensated by Collective Bias, Inc. and its advertiser. All opinions are mine alone. #GameNightIn #CollectiveBias
Everyone needs an excuse for a #GameNightIn! With so many game options from Hasbro®, this is easy! Pick your favorite game, throw together a quick and tasty dessert using M&M's® and you're on your way to the perfect theme for your next Girl's Night, Family Night, Date Night — whatever kind of night you want!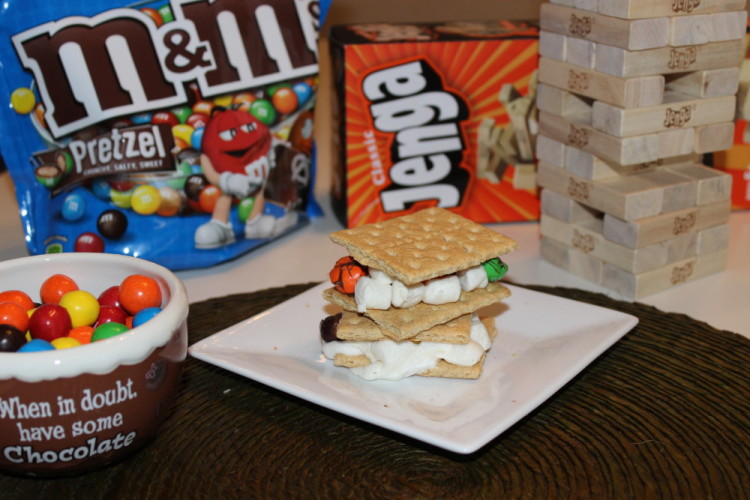 As someone who dines out regularly and always seems to have some kind of food event to go to, there are times when I just need a night in, and my girls are always welcome to join! I love to host Girl's Night and since I don't know how to do anything simply, I always need a theme. Game night is perfect! Yummy food and fun games to play? Sounds like a good night to me. How do you choose what games to play? There were so many new board games at Walmart that I hadn't heard of. But I wanted to stick to the classics like Monopoly and Jenga. Good thing I found them!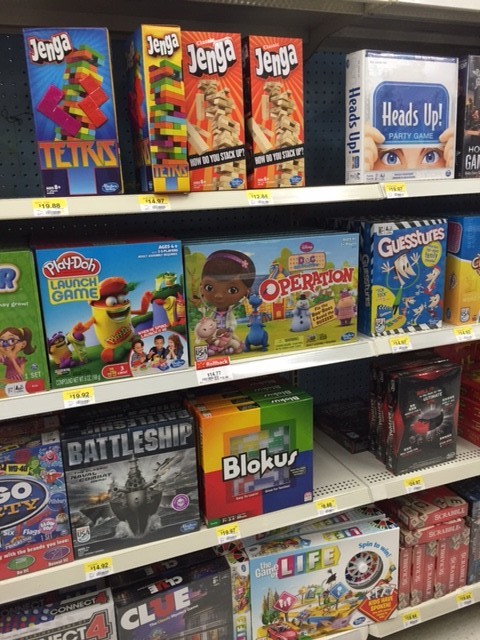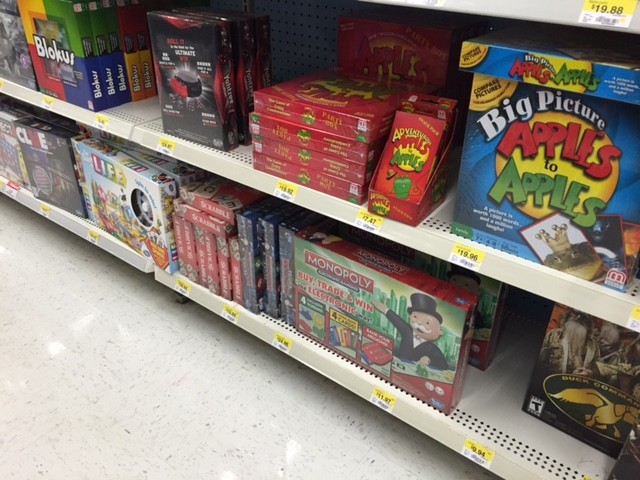 Growing up, Monopoly was one of those games I had to beg people to play with me because it takes so long. I especially like it because it's centered around Atlantic City, NJ, which is where I'm from (well, about twenty minutes away). All of the streets in the game — I know where they really are, and have most likely been on them at one point in my life. As long as I own the Boardwalk, I'm happy…and all four railroads too, of course. There is a lot to set up and break down with Monopoly though. For a no-frills game with only one basic component to it, Jenga is perfect. I love how such a simple game can be so much fun.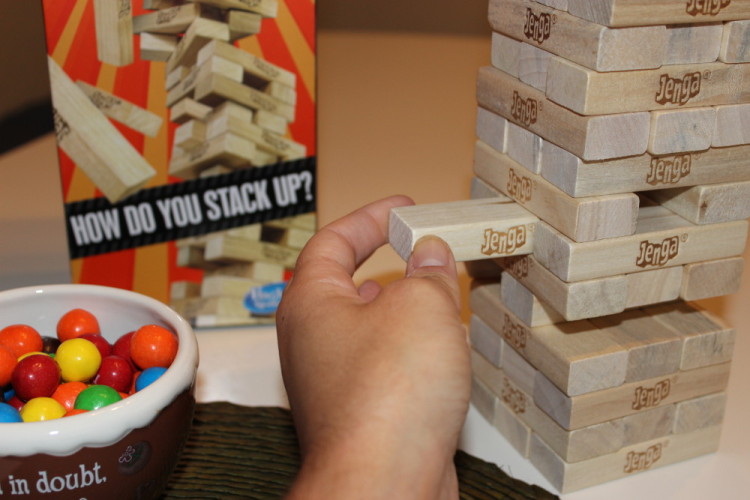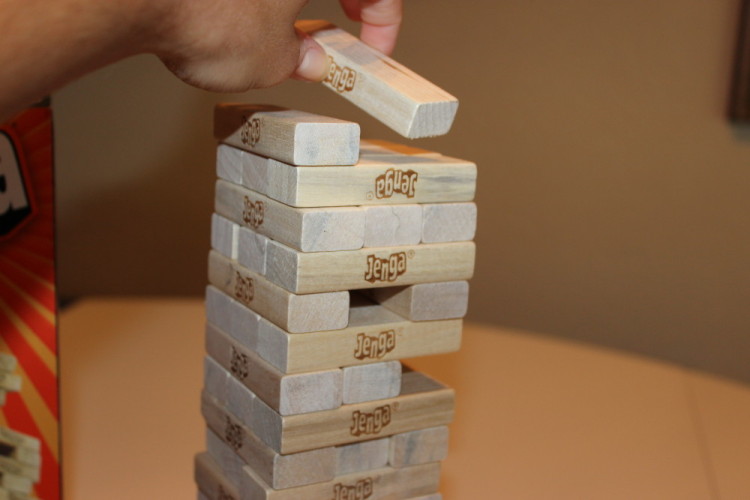 When it comes to snacks, chips and dip is a must. And dessert? You know there had better be some chocolate! M&M's have been my one of favorite chocolate candies since I was little. Dark chocolate is my favorite, but when I'm craving a little salty-sweet action, I reach for M&M's Pretzel. Thank goodness for those big 42 oz. party bags! You can't miss those big bags in the candy aisle at Walmart. They've got 'em all — milk chocolate, peanut, and of course, pretzel. You know you're craving M&M's now too, right?! No worries — go out to Walmart and get some, I've got a coupon for you to save $1 on any bag 38 oz. or larger.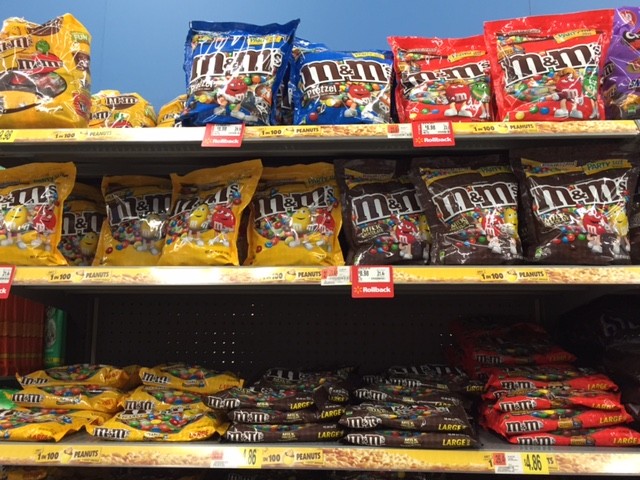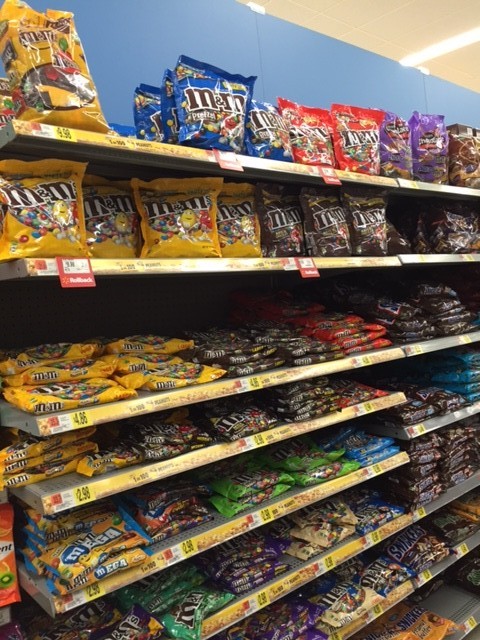 My house is never without at least one bag of M&M's. It can be dangerous — every time I walk past the little bowl full of 'em, I find myself picking up one…and another…and then another…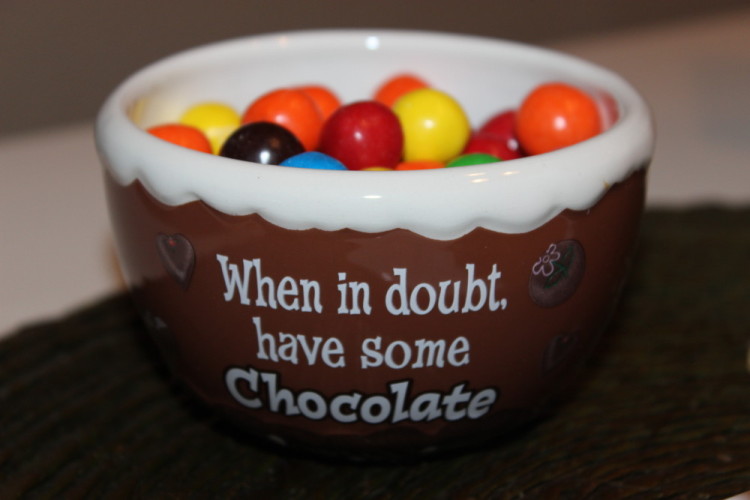 These M&M's S'mores would be the perfect dessert to serve for Girl's Night or any #GameNightIn. Ooey, gooey marshmallows with your favorite M&M's sandwiched between two graham cracker squares. And if these M&M's S'mores have you craving a real outdoor campfire, go outside and build a fire to roast your marshmallows! Or if you have a gas stove, roast 'em there. Me? I'll stick to the microwave…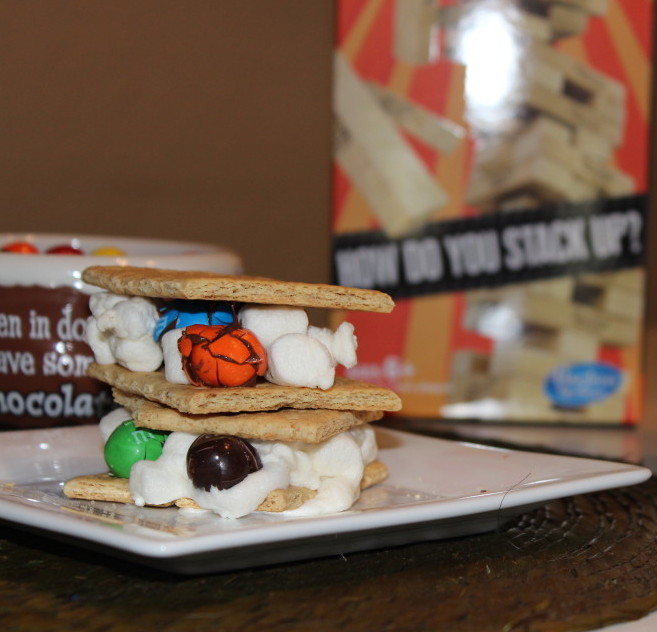 Click here for more recipe inspiration for your next game night! I'd love to hear your ideas. Leave me a comment below and tell me what you plan to make for your own #GameNightIn!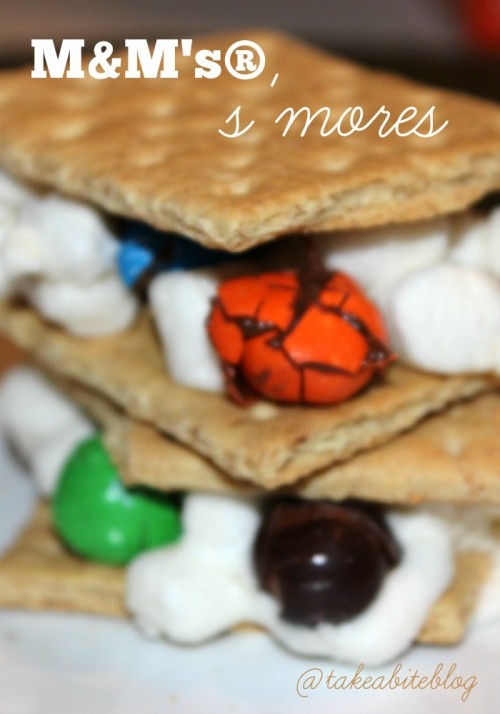 M&Ms® S'mores
Recipe Type
:
Dessert, Snack
Author:
Ooey gooey marshmallows are mixed with your favorite flavor M&Ms® and sandwiched between two pieces of graham crackers.
Ingredients
Honey graham crackers
Marshmallows (I used mini)
Your favorite flavor M&Ms®
Instructions
If using the microwave like I did, follow these instructions:
Top your graham cracker square with either one large marshmallow or a cluster of mini marshmallows and heat in the microwave for 10 seconds.
Place a handful of M&Ms® in a small microwavable bowl and heat for 30 seconds, 10 seconds at a time.
Add the M&Ms® to the warm marshmallow and top with the second graham cracker square, gently pressing down until the M&Ms® just begin to crack.
Continue with the same procedure to assemble as many as you'd like!
Notes
If you are roasting your marshmallows on a fire or stovetop, skip the first step and just microwave the M&Ms® before assembling.