Never miss a bite! Sign up here to receive new recipes and reviews straight to your inbox.
February is Heart Health Month and we're celebrating with a variety of new products from General Mills. Managing your health is a lot easier when you have heart-healthy snacks like Cheerios™ +Ancient Grains, Gluten Free Chex™ Granola Mix, and Nature Valley® Nut Crisp Bars to kickstart your morning and keep you satisfied all day.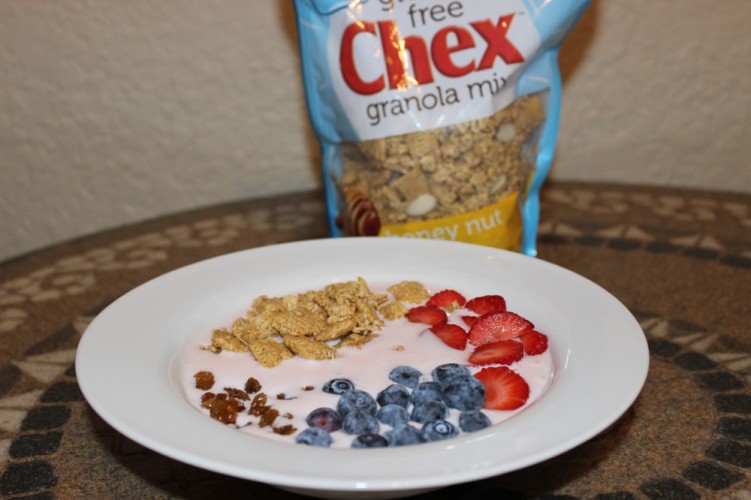 This weekend is also Valentine's Day, which means that we'll probably all be tempted by sweet treats and baked goods all week long, so it's important to make sure we all have a little something in the mix that is good for us. There are so many ways that you can incorporate these new General Mills heart-healthy snacks into your morning routine, and right now there are exclusive savings for them at Publix so you can go out and buy all the Cheerios™ +Ancient Grains, Gluten Free Chex™ Granola Mix, and Nature Valley® Nut Crisp Bars to last you all year long! Even better, you can save 75¢ when you buy one box of Cheerios™ Ancient Grains cereal and 50¢ on Nature Valley Nut Crisp Bar.
My go-to breakfast is either a smoothie or yogurt with granola and fresh fruit. I thought it'd be a fun idea to combine my two favorite breakfasts to make a tasty and nutritious Granola Smoothie Bowl. My Granola Smoothie Bowl is totally inspired by all those acai bowls you see everywhere. But instead of acai berries, I'm using strawberries to make it perfect for Valentine's Day. Treat your loved one to a special breakfast that not only tastes delicious, but is also full of health benefits.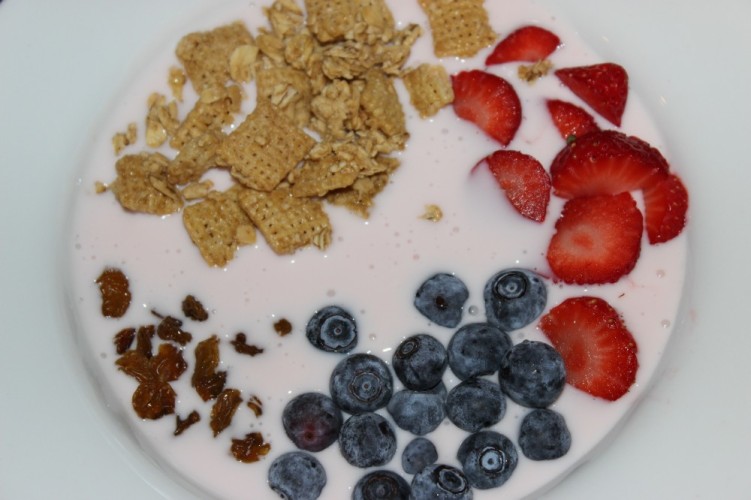 This Granola Smoothie Bowl is made by pureeing strawberries with Greek yogurt to make a delicious smoothie base. It's topped with Honey Nut Gluten Free Chex™ Granola Mix, fresh strawberries and blueberries, and golden raisins. There are so many different colors and textures in this Granola Smoothie Bowl, but my favorite has got to be that granola. I always need a good crunch to go along with that creamy yogurt and crisp fresh fruit. What I like most about Gluten Free Chex™ Granola Mix are the pieces of Chex™ squares in the mix — my favorite! There are also sliced almonds, and sweet honey nut clusters. This granola mix is gluten free and has no artificial flavors or coloring and no high fructose corn syrup.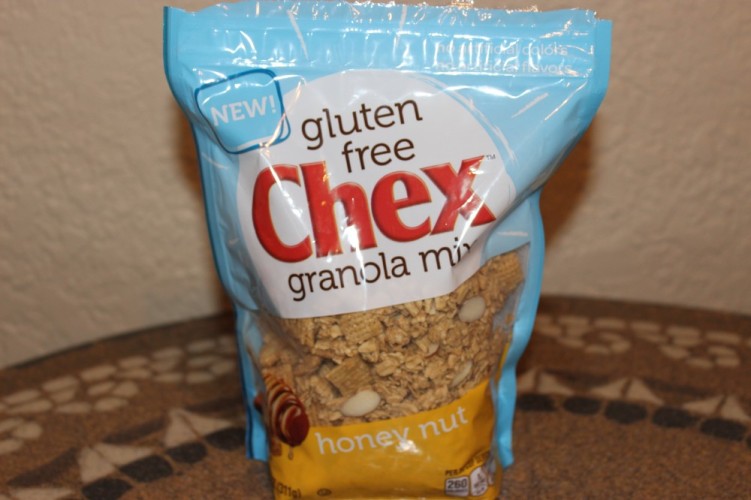 This is a quick and easy breakfast to put together after you've finished your morning workout, and it would make a great afternoon snack or lunch before getting started on your day's activities. When you lead an active lifestyle, it's super important to feed your body good food with wholesome and nutritious ingredients.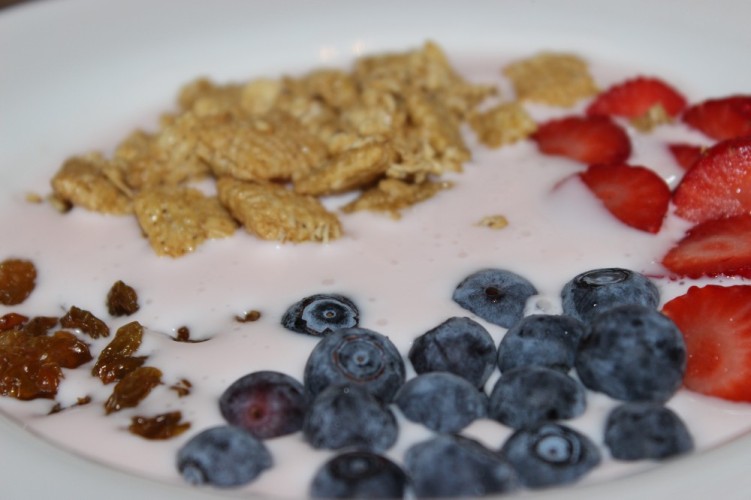 One reader will win $15 in Paypal cash so you can make your own Granola Smoothie Bowl or try another one of General Mills new heart healthy snacks. Enter by visiting the Publix Breakfast Savings page and leaving a comment on this blog post telling me what new heart healthy item you're most excited to try. The winner of the giveaway will be announced on Friday, February 20th.
This giveaway is now closed. Congratulations to the winner: Arlene Silikovitz!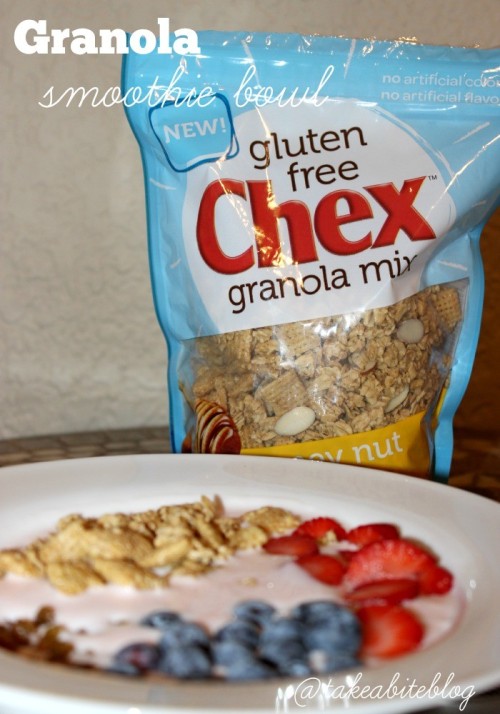 Granola Smoothie Bowl
Author:
Inspired by the popular acai bowl, use strawberries and yogurt to create your smoothie base and top with fresh fruit and granola.
Ingredients
4-5 fresh strawberries, stems removed
6 oz. plain non fat Greek yogurt
3 fresh strawberries, sliced
1/4 cup fresh blueberries
1/3 cup Honey Nut Gluten Free Chex™ Granola Mix
1/8 cup golden raisins
Instructions
Add whole strawberries and yogurt to a blender and pulse until smooth.
Pour strawberry mixture into a bowl and top with sliced strawberries, blueberries, Honey Nut Gluten Free Chex™ Granola Mix and golden raisins.
Serve immediately.
Disclaimer: This is a sponsored post by Three New Breakfast and Snack Items from General Mills at Publix– Cheerios™ +Ancient Grains, Gluten Free Chex™ Granola Mix, and Nature Valley® Nut Crisp Bars. I have received monetary compensation for this post. As always, all opinions are 100% my own.