Never miss a bite! Sign up here to receive new recipes and reviews straight to your inbox.
Disclosure: This is a sponsored post on behalf of Stonyfield. As always, all opinions are 100% my own. #stonyfieldblogger #sponsored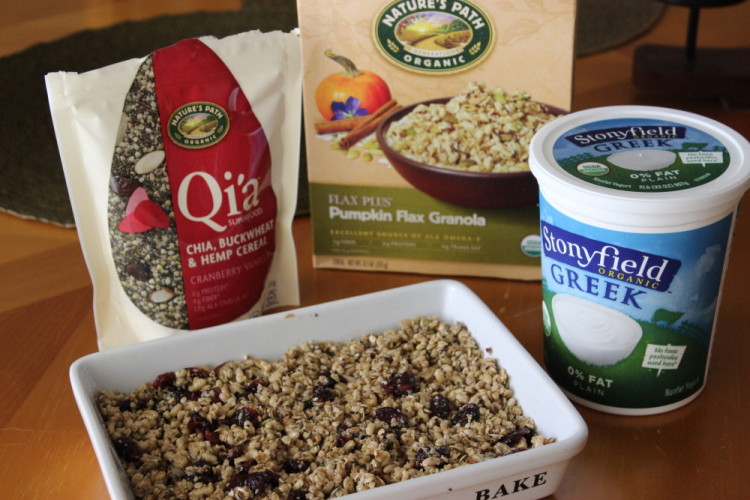 What's your go-to breakfast? I love a big bowl of Greek yogurt, piled high with fresh fruit and granola. It's the the perfect combination of flavors and textures, and gets me all the nutrition I need in the morning before I start my day. As a #stonyfieldblogger, I'm lucky enough to have Stonyfield Greek Yogurt as a constant in my life. Every so often we're given awesome opportunities to try yummy new products that pair well with all kinds of Stonyfield yogurt. This time it was Natures Path's new Pumpkin Flax Granola and Qi'a Superfood Cereal, a mixture of dried cranberry, sliced almonds, chia, buckwheat and hemp seed.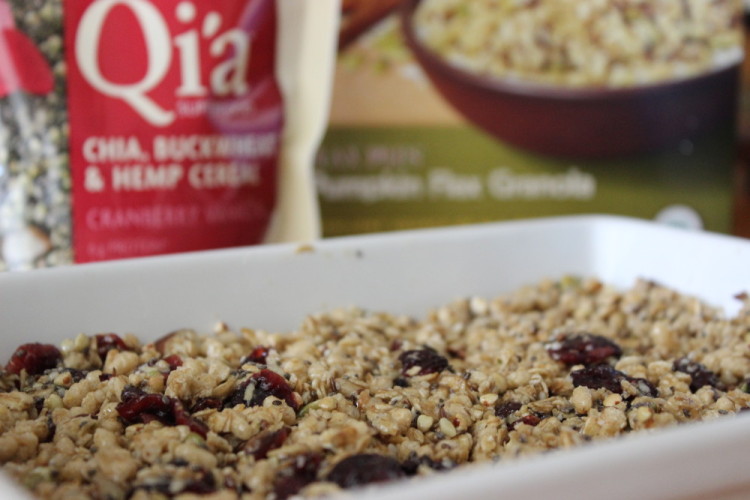 With such awesome ingredients at my fingertips, I needed to think outside of the box. Instead of topping my Greek yogurt with granola, I'm topping my granola with Greek yogurt! I simply combined the Pumpkin Flax Granola and Qi'a Superfood Cereal with agave nectar and packed the mixture tight into a baking dish to freeze overnight. This ensures that the granola bars will be nice and sturdy before I tackle step number 2…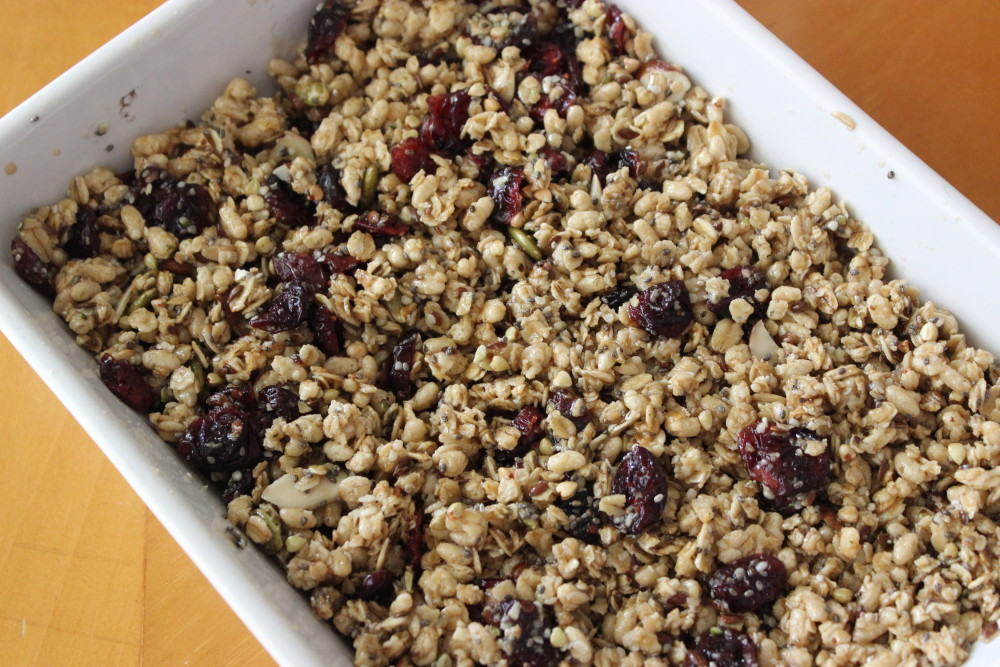 Here comes the Greek yogurt! I cut the bars, dipped them in the yogurt and put them back in the freezer to set. Is that genius, or what?! I love Greek yogurt-covered dried fruit — of course I'd love a Greek yogurt-covered granola bar.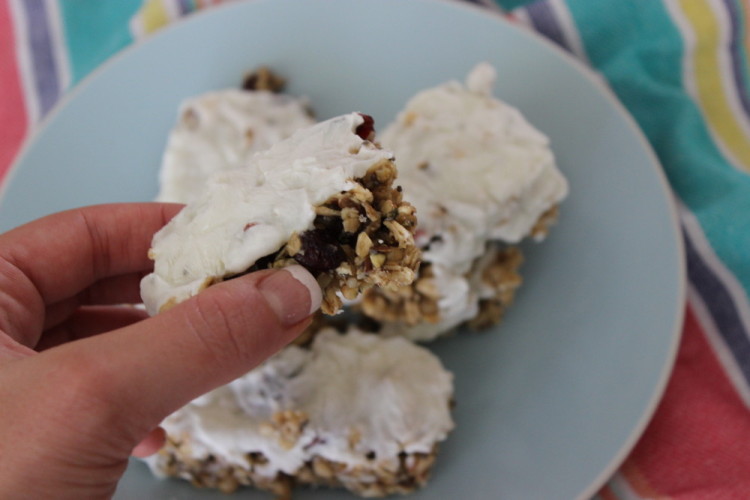 As a side note, I would advise to eat these straight out of the freezer — they started to crumble a bit not long after I took them out.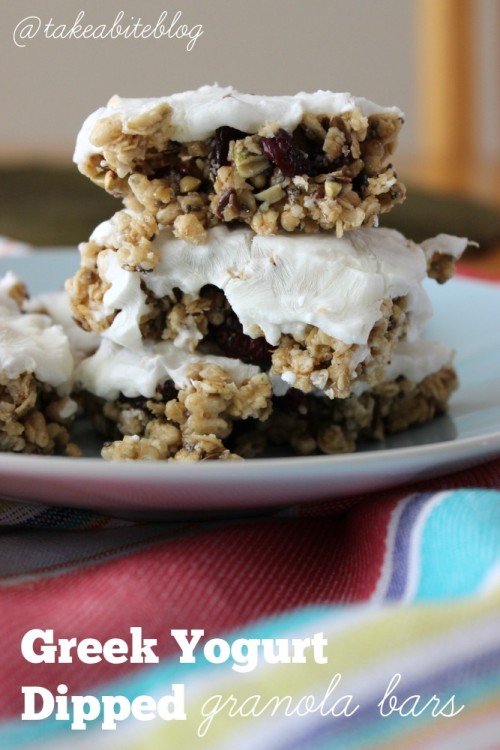 Greek Yogurt-Dipped Granola Bars
Author:
Ingredients
1 cup Pumpkin Flax Granola
1 tbsp Qi'a Superfood Cereal
1/3 cup dried cranberries
3 tbsp agave nectar
Stonyfield plain non fat Greek yogurt
Instructions
Combine granola, cereal, cranberries and agave in a bowl and mix until well-combined.
Pack the mixture into a shallow baking dish and cover with plastic wrap. Freeze overnight.
Slice the granola mix into whatever size bars you want to make.
Scoop about a cup of Greek yogurt in a wide bowl and dip each of the bars into the yogurt.
Use an offset spatula to smooth the yogurt over top of each bar.
Arrange on a plate and keep in the freezer until ready to eat.