Never miss a bite! Sign up here to receive new recipes and reviews straight to your inbox.
Disclosure: I was invited to dine as a guest of Green Bar & Kitchen and received a complimentary meal in exchange for this post. As always, all opinions are 100% my own.
Green Bar & Kitchen is all about vibrant, plant-based, wholesome eating. The menu is full of creative and unique combinations of ingredients, spanning everything from cold-pressed juices and smoothies, to salads and sandwiches, to baked treats and gelato. Everything is 100% vegan, and most of the dishes are gluten-free too!
Healthy eating does not have to be boring — and at Green Bar & Kitchen, this is most certainly the case. I couldn't get over how imaginative the menu is! Chef Tai makes a large majority of the items from scratch, including vegan, gluten-free bread and all of the desserts.
I tried quite a few things during my visit, and I probably could have ordered more! First off, the most deeeeelicious avocado toast I've ever had. Avocado toast is everywhere, but I'll bet you haven't had it with cashew-truffle dressing. The vegan, gluten-free toast was thick and yummy, with a perfectly crunchy crust and soft middle. The topping-to-bread ratio was spot on too. A decent amount of creamy avocado mixed with this totally insane cashew-truffle deliciousness was topped with sunflower sprouts and pink peppercorns, adding a nice textural element and a little spice. It's been so long since I've had avocado toast, and this was definitely a nice welcome back.
Another side dish/appetizer that should not be missed is the Brussels sprouts with agave, macadamia parmesan, Green Bar's signature creeper dressing and rice crisps sprinkled on top. All of the ingredients work really well together — I especially loved the subtle sweetness from the agave.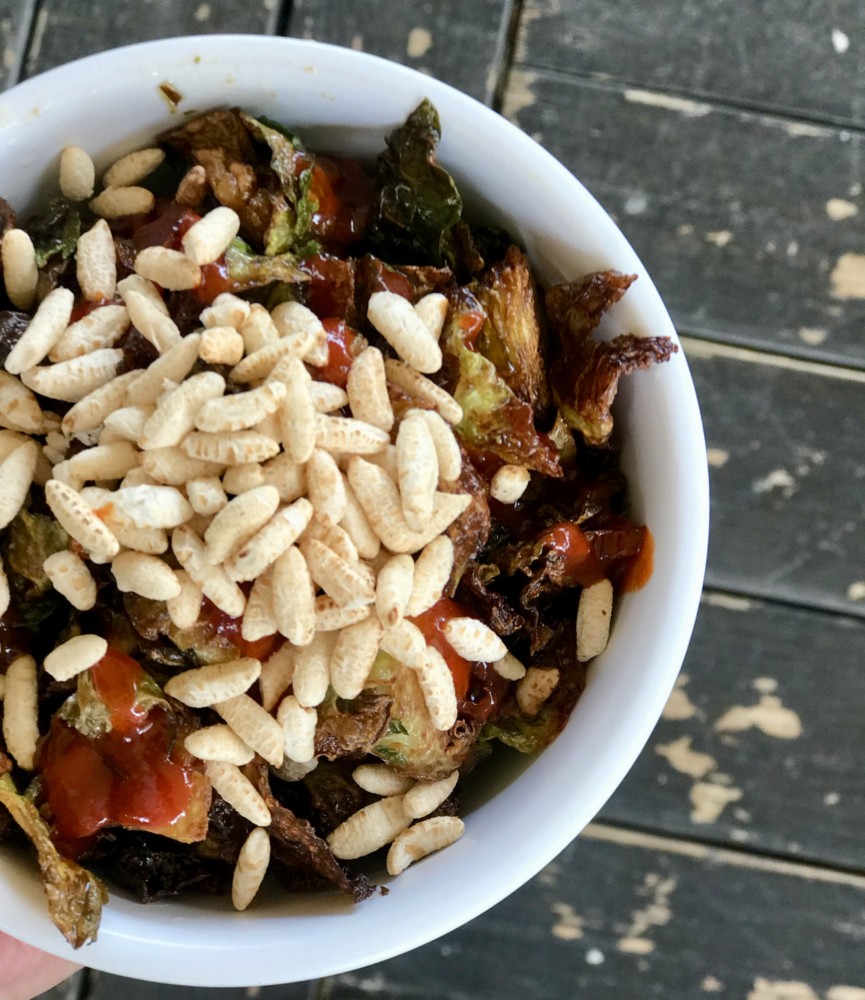 There are times when all I crave is a big bowl of vegetables. For those moments, Green Bar's roasted veggie bowl is exactly what I need. It's filled with cauliflower, broccoli, sweet potato, onion, zucchini and yellow squash, on top of brown rice and quinoa, tossed with garlic aioli and a Santa Fe dressing. It's a veggie-lover's dream bowl. The two sauces add to its appeal with their creamy texture and zesty flavor.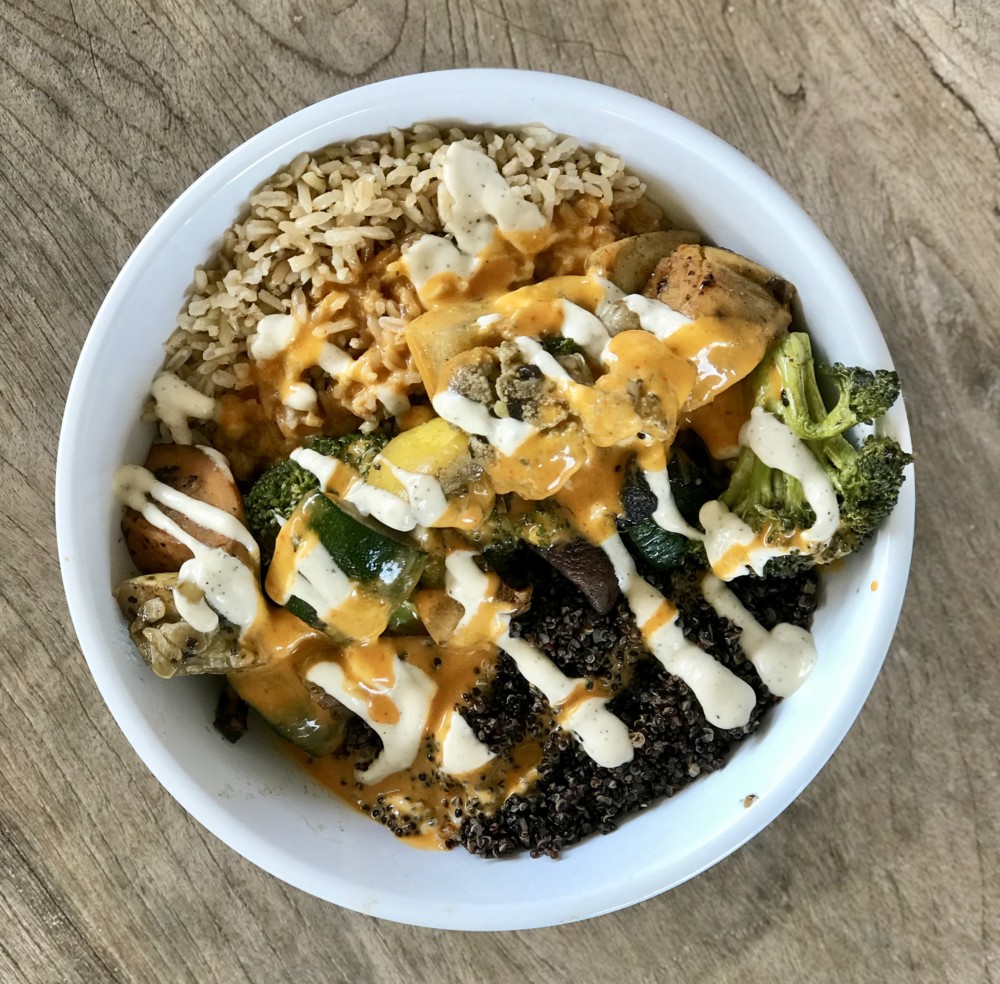 The salads are equally as desirable, especially the Hummingbird with its power greens, vanilla-pickled blueberries, blossoms, medjool dates, puffed hemp granola and sweet nectar dressing. Like I said earlier — creative ingredients, right?!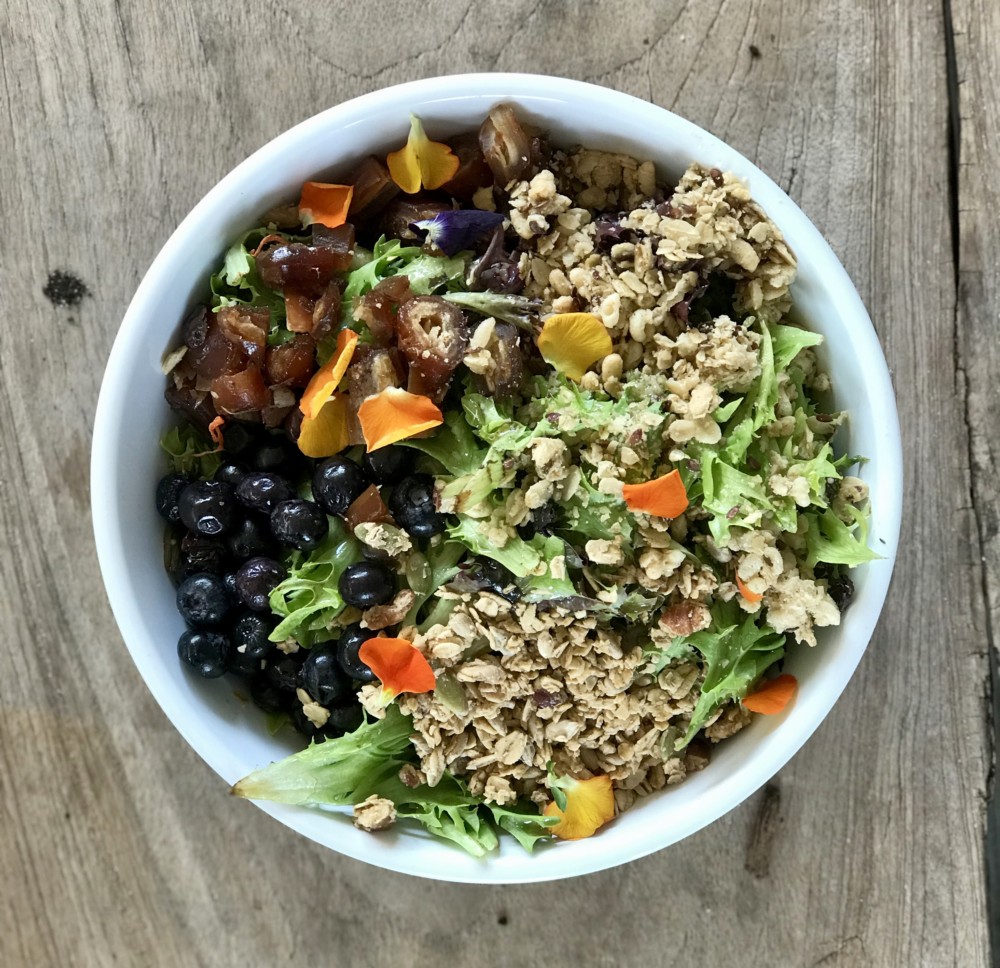 Green Bar & Kitchen now offers the new Impossible Burger 2.0, which is gluten-free (unlike the first version). I had to give it a try. If I hadn't known any better, I would have thought it was the real deal. It looks like a burger, it has the mouthfeel of a burger, and it even has the taste. When it comes to the alternative meat burgers out there, I am definitely now on #TeamImpossibleBurger.
The desserts at Green Bar & Kitchen seriously impressed. Every single baked good in the case was both vegan and gluten-free, so you know I was ready to dig in! I honestly wanted to try one of everything, but ultimately decided on the avocado chocolate brownie, and the double chocolate salted charcoal cookie. Both were dark chocolate, so more bitter than sweet, which I prefer. These are definitely my kind of desserts.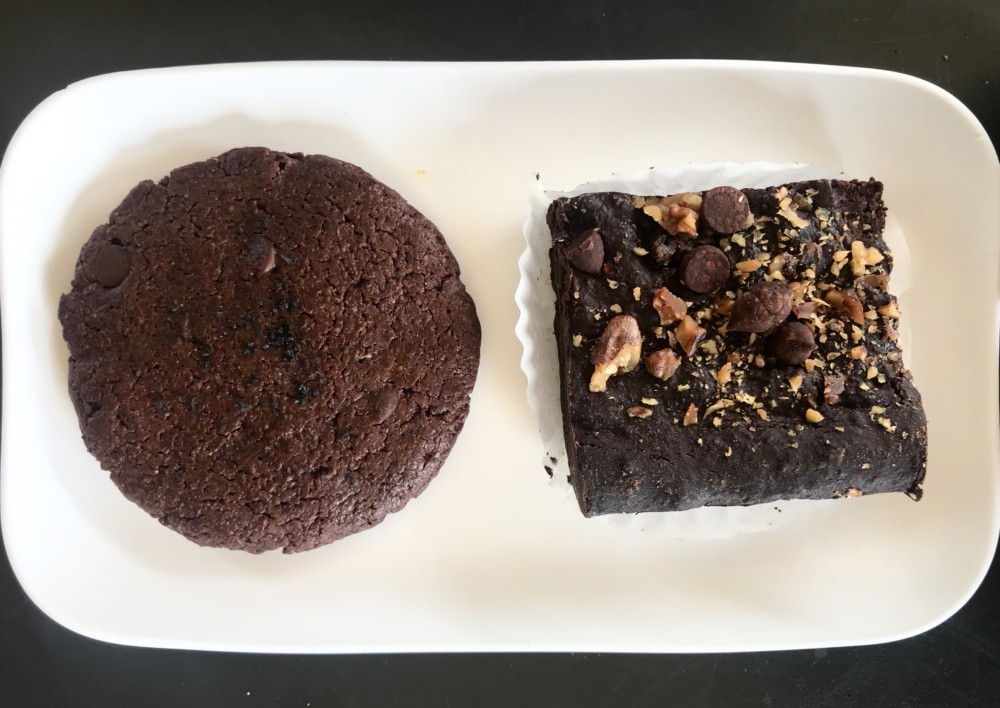 The vegan gelato caught my eye as well. We tried the coffee and pistachio flavors, and both were so good. So smooth and creamy, and incredibly refreshing as we sat outside in the South Florida afternoon heat.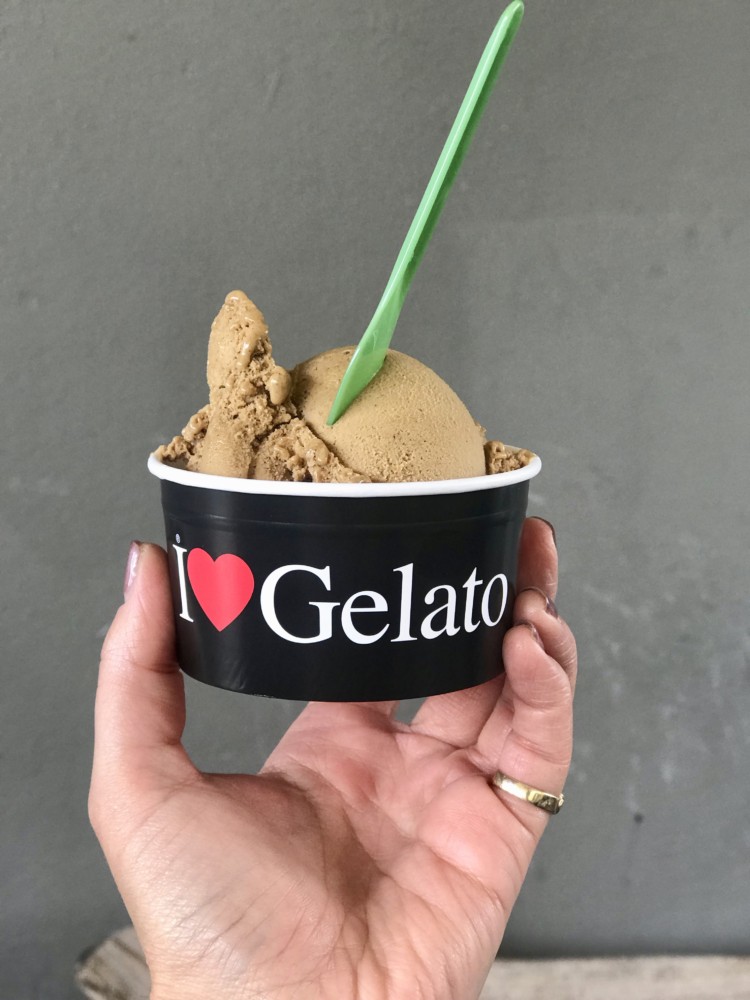 This Fort Lauderdale-based restaurant will soon be heading north, opening locations in Palm Beach County, which makes me very happy. I love a restaurant where healthy indulgence is the name of the game — and Green Bar & Kitchen totally fits that description.
Green Bar & Kitchen is located at 1075 SE 17th Street in Fort Lauderdale. The restaurant is open Monday through Saturday from 10am-9pm, and Sunday from 10am-3pm. Juice cleanses are available, as well as events/catering.