Since I couldn't spend Father's Days with my dad, I invited him to guest post here with one of his signature dishes. For a seafood lover like myself, this Baked Flounder Stuffed with Crab Imperial is perfect. Dad has been making this for years now, and it never fails to satisfy! It's extremely rich and flavorful, and one of those meals I instantly crave the moment it comes up in conversation.
I'm excited for you all to meet the man behind my impeccable grammar and spelling — he proofreads ALL of my posts before they get published — and the best dad a girl could ask for!
One of the nice things about being a Dad is having your kids rave (sincere or not) about a dish you cook up from a recipe you find in the newspaper, and request that you make it for special family occasions. Now I'm not one of those guys who can be handed a set of ingredients like they do on those cooking competitions on the Food Channel, and know what to do with them to transform them into a culinary masterpiece, but I do know how to follow a recipe. Having been a pharmacist for a good portion of my adult life, I'm good at that. In fact, if you've ever seen the symbol "Rx" on your prescription, you should know that is the Latin abbreviation for "recipe."
I love flounder stuffed with Crab Imperial at a restaurant. Years ago, when I came across a recipe for this dish in our paper, The Press of Atlantic City, I decided to give it a try. My first stab at it was a learning experience, from shopping for the ingredients, to preparation, to cooking, and finally the presentation. I forgot to mention the cleanup. It seemed like it took me all day to get it together, but the next time out I was able to pretty much breeze through the process. Did I mention that it was out of this world and that everybody loved it?

I can't take credit for creating this recipe, but here it is as it appeared that day in The Press. Try it, you'll love it too.

Ugh, I'm so upset I'm not home to have this for dinner. Guess I just have to live vicariously through these pics… Dad tried his hand at photographing the whole step-by-step process for you guys so you can easily follow along!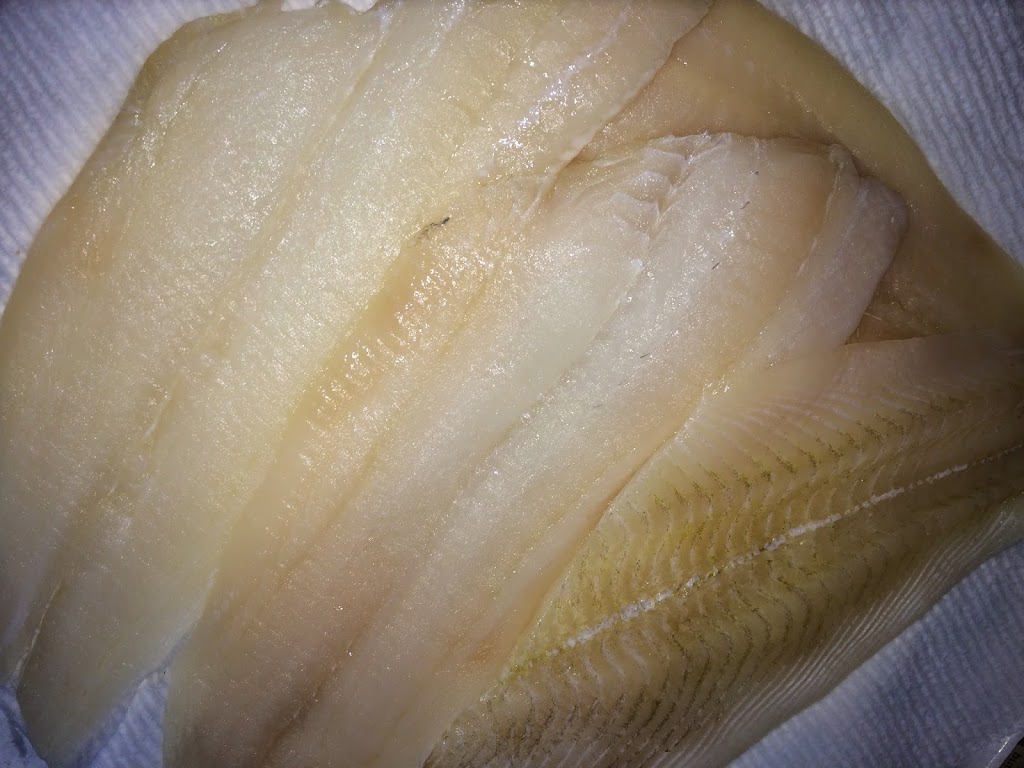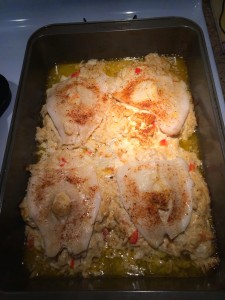 Ta Da! And there you have it, Dad's famous Baked Flounder Stuffed with Crab Imperial. YUM!